What do you get someone who has everything?
We have done the research for you and uncovered the top gear for golfers of every skill level. If you're looking for the best golf gifts, just look through this list.
A set of golf clubs is what every golfer needs, but we've decided to leave this gift out of the list. Why? Because purchasing a set of golf clubs is a totally different experience than purchasing other types of equipment/accessories. Before buying a set of clubs, most golfers want to try them out. Additionally, more experienced golfers might have custom-fit clubs made specifically for their swing.
Any avid golfer would appreciate getting some great alternatives to expensive golf clubs. Our experts at Meridian CondoResorts believe that you can't go wrong with any of these suggestions for Christmas, Father's Day, a birthday, or just because.
Golf Balls Are What Every Golfer Needs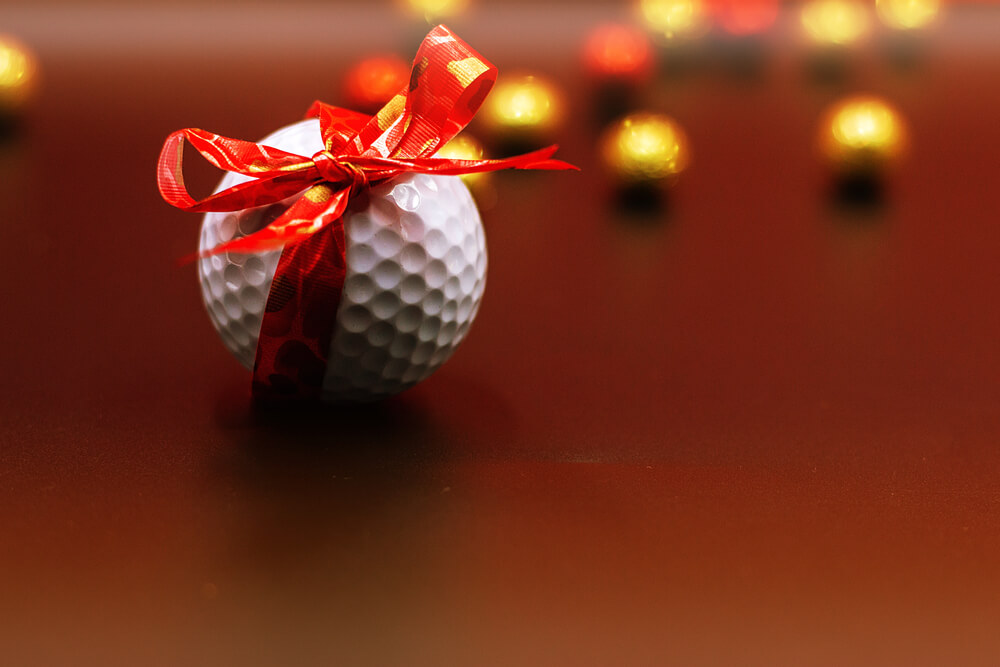 Because of the wide variety available, selecting the perfect golf ball as a gift for golfers can be challenging. Most golfers are quite partial to a specific brand of ball, so if you know what the player is using, you can easily stock up on that. However, if they're just starting out, we recommend Titleist ProV1 and Pro V1X golf balls and TaylorMade TP5 golf balls (TP5x and TP5). A Vice golf ball variety pack is an excellent present for the golfer who has yet to settle on a preferred golf ball.
Best Clothing Gifts for Golfers
Golfers tend to be very fashion-conscious and take pride in showing the world that they play the game both on and off the field. You can't go wrong with golf polos or jackets and zip-ups that will keep the golfer warm during the colder season. Of course, casual tees also make for great golf gifts, especially if they have some funny saying and golfer humor. 
If you're specifically looking for brand ideas, definitely check out Under Armour, Nike, and Callaway. On the other hand, you can always turn to FootJoy for the best golf shoes and gloves. 
Best Gifts for Golfers Gadget-Wise
You undoubtedly already know that golfers are big fans of technology designed to make the game more fun and smoother. Here are some of our favorites:
Ampcaddy Bluetooth Speaker
Although it may be difficult to break certain traditions in golf, listening to music as you play is acceptable. The waterproof Ampcaddy Bluetooth Speaker attaches to the cart's frame. Also, it has a greater Bluetooth range, a longer playtime of 20 hours, and other features that players will appreciate.
Arccos Caddie Smart Sensors
In addition to its use as a rangefinder, the Arccos Caddie Smart Sensors may also be used to automatically track shots and record relevant statistics without the golfer having to lift a finger. It keeps track of holes and shots as one plays, thus providing a comprehensive overview of the round beyond the score. 
Golfers can think of this AI as a personal caddy that not only learns from their play but also helps them discover the ideal distance.
Bushnell Phantom GPS Device
Although rangefinders are more widespread, players can also benefit greatly from using standalone GPS devices. The Bushnell Phantom is a top-notch GPS device that we highly recommend.
Golfers can simply charge it between rounds, then tote it around to measure the distance of every shot. And it tells how far the player is from the green's front, back, and pin.
Garmin Approach S10 GPS Watch
Golf watches are a convenient and portable alternative to handheld GPS devices and standard rangefinders and are definitely some of the best gifts for golfers. Any golf fanatic would be thrilled to receive this as a present.
The Garmin Approach S10 is an excellent budget-friendly watch that is intuitive and easy to operate. It covers the front, center, and back green distances.
Bags and Backpacks Golf Gifts
Giving the golfer in your life a sturdy carry-on is another beautiful idea. Any golfer who has ever gone on a trip knows that keeping your clubs safe is a top priority.
We've found that the Caddy Daddy Constrictor 2 is the best padded golf bag available. The soft shell construction offers a high level of safety. Also, the exterior pockets are a fantastic addition for any traveler in need of more space.
The smaller, lightweight "Sunday" golf bag is perfect for the golfer who prefers walking rather than riding (or plays only short courses).
If the golfer you're looking to buy a gift for is more of a backpack person, definitely look into the Titleist and TaylorMade backpacks. 
Fun Gifts for Golfers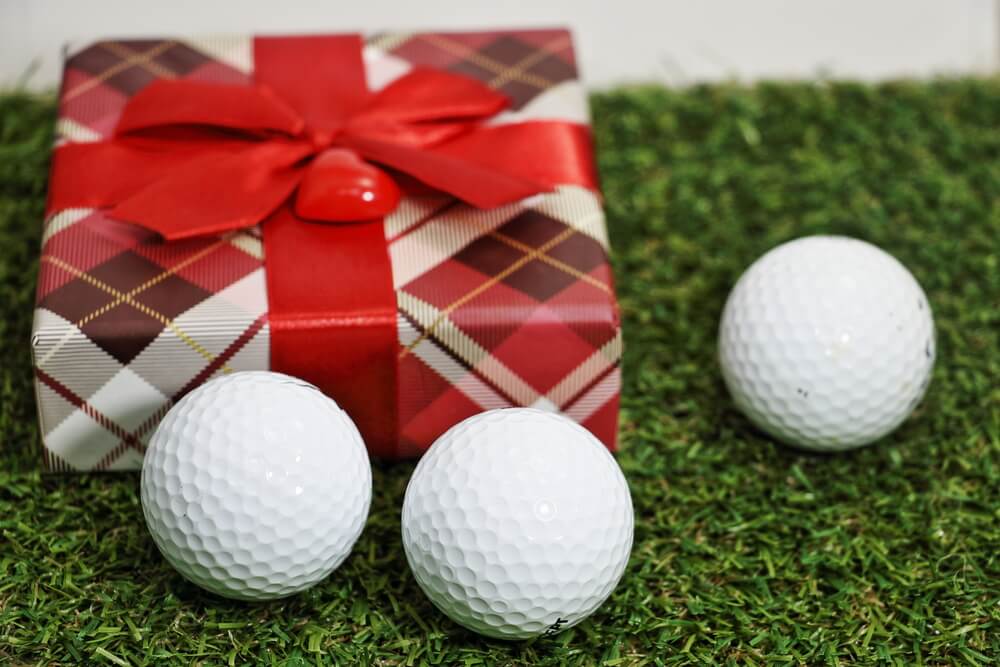 A Display Cabinet
This is the perfect present for the golfer on your list who is passionate about storing mementos from their top rounds or collecting balls from legendary courses. It's also ideal if they've recently scored a hole-in-one and are eager to brag about it.
Hole-in-One Ball Display
Speaking of a hole-in-one, if the lucky person on your list gets it, they should make a keepsake to remember it by. There are countless golfers who spend many years on the course without ever making an ace; you owe it to them to rejoice whenever someone finally does. A spectacular hole-in-one deserves a classic display box with custom engraving.
Pelz Golf Putting Tudor
Any golfer can benefit from the Pelz Golf Putting Tudor, as it is both inexpensive and incredibly useful. Even Phil Mickelson, one of the greatest golfers ever, uses a Putting Tudor. His short game coach, Dave Pelz, created this tool to improve putting in a number of ways.
As soon as you strike one of the stones on the practice board, you'll know whether you pushed or pulled the putt. In addition, the difficulty can be increased by rearranging the stones to narrow the putting gate.
SKLZ Accelerator Pro Indoor Green (with ball return)
Golfers may still get their swings in when the weather outside is bad, thanks to indoor practice greens. That said, the SKLZ Accelerator Pro Indoor Putting Green is definitely among the best gifts for golfers. It has received numerous positive reviews and is available for a reasonable price.
This 9-foot green is equipped with a manual ball return and was developed to enhance players' precision and command of the ball. In addition, the 3, 5, and 7-foot marks serve as aligning and squaring aids, both of which are essential for improving one's accuracy and, thus, their scores.
Our top golf gift picks focus on what every golfer needs and wants – fun and improved gameplay. As you can see, there are many possibilities available when it comes to selecting the ideal present for a golfer in your life. And if you want to go all out, you most certainly can't go wrong with a well-deserved golfing vacation. Meridian's furnished, and exquisitely decorated lodgings are situated in the center of sunny Scottsdale, making this the ideal setting for Arizona vacation and enjoying the world-class golf courses in Scottsdale and neighboring Phoenix.