Lodging In Scottsdale Az
Scottsdale is a sun-drenched paradise, a professional sports hub, a sparkling city full of restaurants, casinos, shopping, hiking trails, sightseeing and a bustling nightlife. Stay with us, and you'll find yourself immersed in the most desirable locations Arizona can offer. You'll be surrounded by panoramic views, stunning desert golf courses, and just a short drive from all the exciting activities that make Scottsdale and Phoenix famous.
Located in the beautiful Sonoran Desert, Scottsdale is the world's finest golf destination and a tourism paradise. We offer something for everyone. Best of all, we promise 330 days of sunshine every year! Scottsdale is the crown jewel of the Valley, and whether you're here for business or pleasure, Meridian CondoResorts is where you want to stay. We specialize in providing the best luxury vacation rentals and invaluable local insight at an affordable price.
1, 2 and 3 Bedroom Furnished Condos
Our full service hospitality team will accommodate you in style. Browse our luxury condos and let us know what type of bed arrangements you need for your friends, family or large group. We also include many conveniences that hotels do not provide. Our large spacious condos feature fully equipped gourmet kitchens, balconies, washers & dryers, big screen Smart TVs, free WIFI, free phone calls to the US and Canada and so much more!

Our seasoned and professional team can arrange for specialty and discount car rentals, find you tables at the trendiest local restaurants, arrange for tickets to the hottest shows and sporting events, stock your room with groceries and point you toward the best boutique shopping in Scottsdale. We're often able to offer preferred rates for premium services, and our expertise is always free. If you need anything to make your stay in Arizona perfect, just ask us. You'll be amazed by how much we care about your happiness.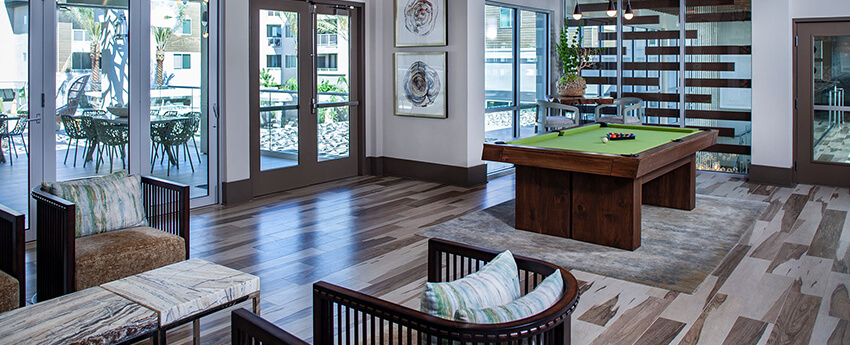 You can book your condo on our website or call (800) 213-6446 and speak with one of our vacation specialists. A 50 percent deposit is required to reserve your condo or golf package.
Our Condos are located approximately 10-12 minutes north of our Check-in Office in the nicest parts of Scottsdale. We feature multiple properties and each property is furnished and decorated the exact same and offers resort style amenities.
All of our condos are very comparable to each other and we are happy to go over our specific properties with you to figure out which property would best fit your needs.