Scottsdale Vacation Condo Rentals
Whether you are coming to Scottsdale to golf, recruit new business or enjoy the town, come home to Meridian CondoResorts and take advantage of the best Scottsdale vacation condo rentals the Valley has to offer.
Our fully furnished, resort-style Scottsdale vacation condo rentals combine hotel luxuries and home-style comforts at an unbeatable price. Nestled in the most desirable areas of Scottsdale, each luxurious condo is decorated in a sleek, contemporary style with everything you need to entertain, socialize or just relax. If you've been looking for the best Scottsdale condo rentals for golf, you'll be relieved to learn that your search is finally over!
Flexible Sleeping Arrangements and Floor Plans
Traveling with friends or family? Getting the gang back together? At our Scottsdale condo rentals, we offer a wide array of floor plans, and we let you request the right mix of beds for your preferred sleeping arrangements at no extra cost.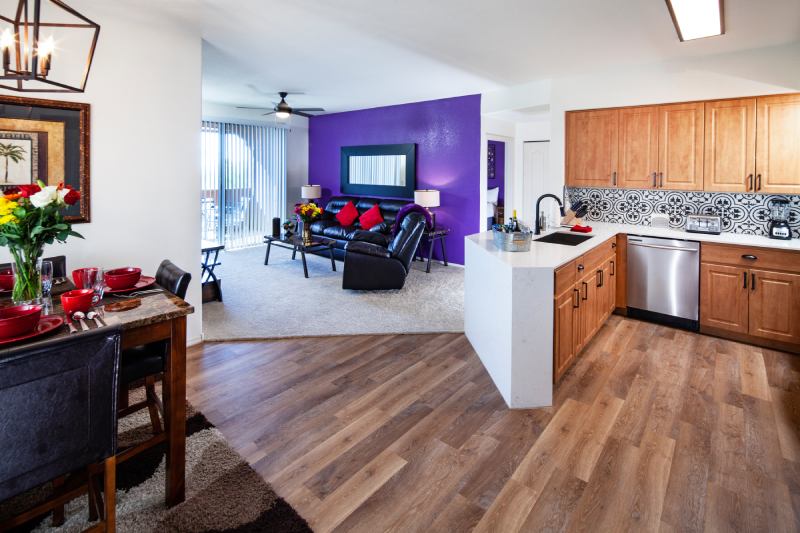 Offering a generous 900-square feet of space, featuring private balconies where you can relax and enjoy the most beautiful sunsets on the planet. Sleeps up to three. Choose one King-sized bed or two Twin beds. Our Scottsdale vacation condo rentals cater to every need.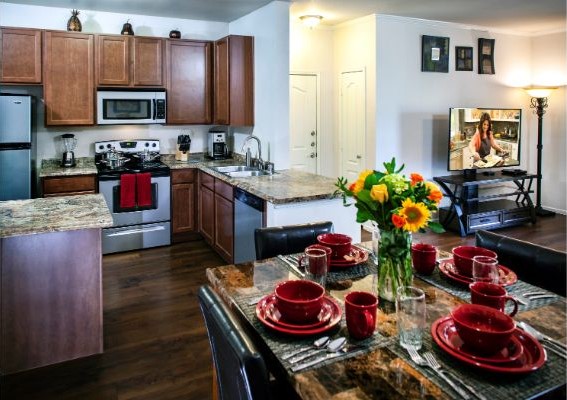 Couples, friends and smaller families will appreciate having 1,200-square feet to spread out, as well as sleeping quarters separated from the living and dining room areas for those seeking a little peace and quiet. Sleeps up to five. Choose from one King-sized bed or two Twin beds in each bedroom. Our Scottsdale vacation condo rentals have it all.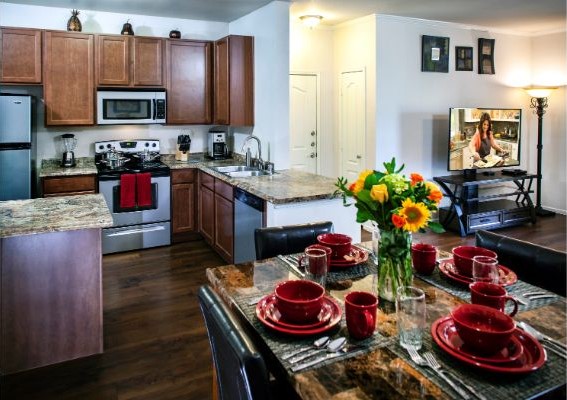 THREE-BEDROOM
TWO-BATHROOM
Families and larger groups can also enjoy our Scottsdale vacation condo rentals, as we offer 1,400-square feet packed with plenty of room to sleep and spacious common areas where everyone can gather. Sleeps up to seven. Choose from one King-sized bed or two Twin beds in each bedroom.
Each Scottsdale vacation condo rental features an open living room area that draws everyone in for informal gatherings, along with a fully equipped gourmet kitchen for late-night snacks or impromptu pizza parties. Our bedrooms feature hotel-style, pillow topped mattresses. You'll luxuriate in over-sized baths and enjoy the convenience of a washer & dryer in every unit.
We take great pride in offering an abundance of resort amenities and guest services at such an affordable price for our Scottsdale condo rentals for golf. Contact one of our experienced booking agents for a customized quote today. With a quick phone call or email conversation about your travel plans and location wish list, you can experience the comfort and luxury of a Meridian CondoResorts rental.