It is officially festival season in Phoenix! Are you ready? If not, we can help you get ready free of charge. That's right! We have the scoop on the hot spots to attend leading up to summer. For those of you that have decided to take a break from quarantine and visit Arizona, you won't be disappointed. There are plenty of festivals in Phoenix this weekend but only one that should take priority. The Desert Ridge Plein Air Painting Festival is a great opportunity to immerse the whole family in a special artistic experience. 
What Is the Desert Ridge Plein Air Painting Festival?
The Desert Ridge festival brings together community, artists, and retailers in a public space to create. It is set in the Desert Ridge Marketplace which features premier shopping, restaurants, health and fitness options, and plenty of entertainment. Some of the shops and entertainment include Barnes & Noble, AMC Theaters, Dave & Buster's, Victoria's Secret, Target, Old Navy, Breakfast Kitchen Bar, Flower Child, and The Whining Pig Beer & Wine Bar. Not only will you be surrounded by live music, but you can enjoy LED screens and a fireplace while your kids explore the children's play area. Bring the dog too!
With plenty of amenities, you will be immersed in artistic expression with almost all the conveniences of home. While staying at Meridian CondoResorts, you'll stay in a luxurious condo complete with washer, dryer, full kitchen, private balconies, 65' TVs, free wifi and reclining sofas. When you're not chowing down on Desert Ridge food or creating Plein Air paintings, you can be taking advantage of our famous "Stay and Play" unlimited golf packages. Golf is an addicting, relaxing, and invigorating way to spend time with nature. 
Our seasoned pros are welcoming and share your passion for the sport. By taking the time to talk with you and assess your level of experience with desert golf and your preferred style of play, we are better able to recommend courses that would be a perfect fit. So don't just end your trip here with painting classes. We are also home to the Cactus League, which is the spring training home for 14 major league baseball franchises. We've been known to host the Superbowl, NASCAR races, College Football championship games, and PGA Tour stops. In addition to being the hub for sports excellence, we are also the site for the Arabian Horse Show, polo events, and marathons. Phoenix has so much more to offer and it's all waiting for you at Meridian CondoResorts.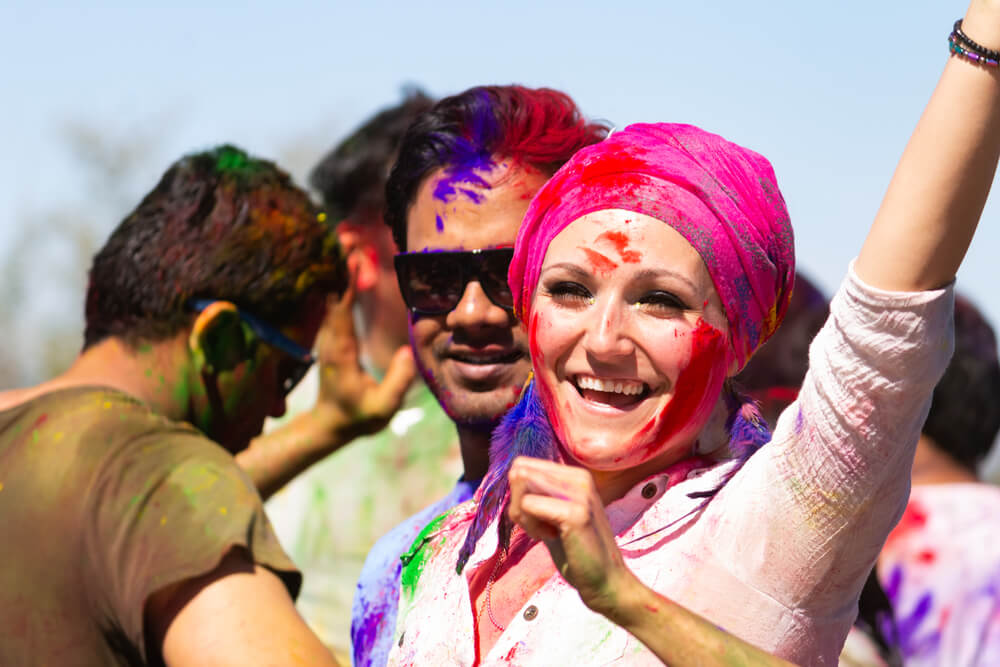 How to Prepare for Festivals in Phoenix This Weekend
The great thing about Phoenix is the multitude of entertainment and festival options during this time of year. The weather is perfect and the view is amazing! Be prepared for a sensory explosion of food, music, art, culture, and fun. Whether you're coming from out of town or visiting festivals in Phoenix this weekend for the first time, we have a few tips to make sure you are well-prepped for a great time at the Plein Air festival. 
Wipes

– Pack plenty of cleansing wipes! They are effective for wiping down hands, utensils, and strollers if you're bringing little ones. 

Weather

– Be ready for rain or shine! We've been known to experience light showers in March so it's better to be safe than sorry. The last thing you want while walking around at an art festival is to get caught in a random rainstorm or insane heat you weren't ready for.



Clothing

– Bring clothing

to layer. While the weather is pretty comfortable around this time, it starts to cool off as the evening approaches. So do yourself a favor and bring extra layers just in case. 

Cash

– Like most people, you probably carry your credit or debit card everywhere you go. We get it! For festivals, it's best to bring cash just in case a merchant does not take plastic. Carrying these essentials in a small fanny pack or strap – on – bag will keep your festival gear light and will thwart the savviest of pickpockets. This leads to our next suggestion…

Backpack

– Bring a suitable travel bag for the day. Remember, you don't want to haul around luggage but you do want to make sure that you can carry food and drinks with you for the day. Carrying a small backpack with your extra clothing layers, sunglasses, and keys are perfect. 

Water

– Always carry water with you! Being out in the sun all day has a way of dehydrating even the best of us. Be prepared with plenty of water and snacks to hold you over. Dried fruit, nuts, chips, cookies, granola bars, and a reusable water bottle can do wonders at festivals. This helps keep you hydrated while saving cash. And who doesn't like saving cash?

Shoes

– Wear the right shoes! You'll be standing most of the day so try to leave the fancy footwear at home. Opt instead for sandals, crocs, or wedges that you can easily slide off and place in a shoe sac. Make sure to have a spot to place them to avoid getting the rest of your belongings dirty. 

Rest – You'll be excited and anxious the night before. That's great but get some rest! Pack everything you need the day before you go so you can get a good night's sleep. It'll be a long but fun day.
Are You Ready for the Desert Ridge Plein Air Painting Festival?
On Saturday from 11 am to 5 pm, the Arizona Business Committee for the Arts and Desert Ridge Marketplace will present a special live event as artists will be able to craft authentic paintings for the public. While shoppers enjoy the community space, more than 30 artists will take part in a chance to win over $1600 dollars in prizes and the opportunity to be included in the official Desert Ridge Plein Air Gallery. It is a unique display of raw talent, endurance and focuses by artists with the ability to create regardless of their surroundings. This kid-friendly festival has plenty of activities free of charge for the little ones like the Youth Plein Air Competition, activities including face painting and drawing workshops, and a painting auction of prior festivals. They will certainly want to stay for the interactive activities and games, kids craft zones, and Peoples Choice voting. 
Book Your Luxury Condo Today
Book your luxury condo in Scottsdale today with Meridian CondoResorts and come support established and emerging local artists as they showcase their work. Our experienced and seasoned professionals have local knowledge that will help you plan your trip. In fact, our personal concierge service can help you make a number of arrangements before you arrive: 
Rental cars

Spa packages

Bike rentals

Telephone

High-speed internet

Grocery delivery

Air mattress

Cribs
We can help you make plans for other events that include shopping, dining, sightseeing, hiking, and sports. We also provide convenient access to Arizona State University, one of the nation's top-ranked Pac 12 universities. Make sure to ask us how we can book you, your family, or a large group of friends and colleagues for easy access to ASU. While you are with us, you'll love the sparkling pools, whirlpool spas, outdoor kitchens, fitness rooms, and meeting spaces. 
Get in touch with any of our seasoned booking agents today to find out all that Arizona has to offer. The possibilities are endless!