Are you planning a trip to Meridian CondoResorts and looking for casinos in Arizona? Our luxury accommodations are conveniently located near any Phoenix or Scottsdale casino you're interested in. Our 24-hour concierge service can help you plan your trip and customize your unlimited stay and play package before you arrive. Before planning your next trip, take a look at our list of casinos in Arizona, and we'll take it from there. You won't find this kind of hospitality in Vegas!
Are there Casinos in Arizona?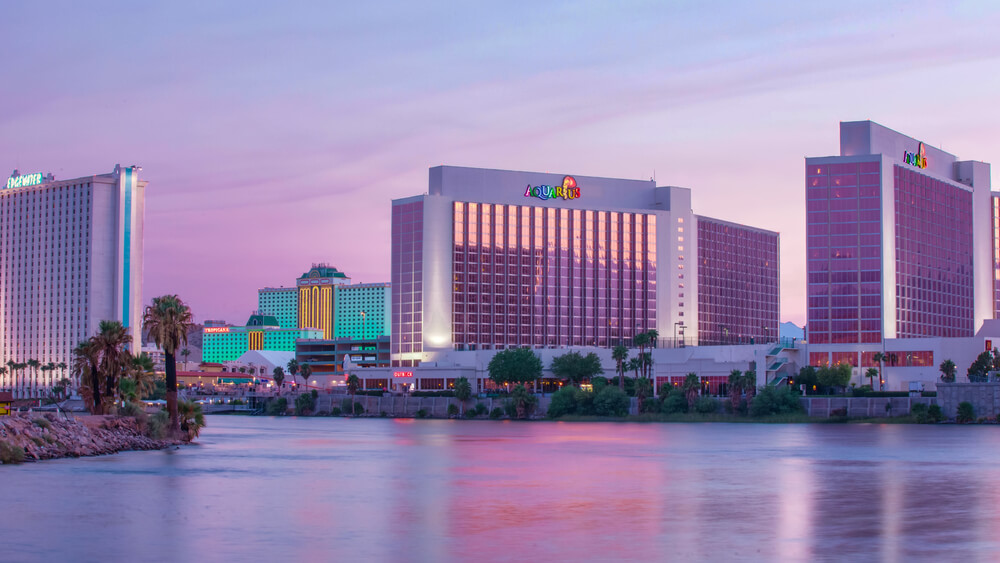 Casinos in Arizona are not the first thing that comes to mind when planning a trip to the "Valley of the Sun". The Phoenix and Scottsdale areas are mostly known for their exquisite golf courses, resorts, and nightlife. Luckily for tourists and residents alike, the area's diversity expands to entertainment and experiences. Many of the most stunning and opulent golf resorts are home to the best casinos in Arizona. Adding a trip to a Scottsdale casino to the itinerary in between rounds of golf during your stay at Meridian CondoResorts is the epitome of a good time. 
Visit These Casinos in Arizona
There is no other way to enjoy Arizona other than in luxury accommodations with access to premium amenities while on vacation. When combined with award-winning golf courses and the best casinos in Arizona at your fingertips, it may be tempting to extend your stay. We are happy to accommodate last-minute requests if necessary and provide flexibility for an unforgettable experience. While staying at Meridian CondoResorts, here are a few of the best casinos in Arizona to add to your list of things to do: 
Talking Stick Resort & Casino

– Considered by many to be the best casino in Arizona, this Scottsdale casino resembles Las Vegas and attracts famous celebrities, comedians, and entertainers. Spend your day exploring the Arena Poker Room, 50 table games, 800 slot machines, and the casino nightclub called Degree 270. In between rounds, locals and vacationers can explore the Talking Stick entertainment district for shopping, the culture center, or the spa. With over 240,000 square feet of gaming space, you'll have 24 hours a day and seven days a week to win. There are so many amenities to choose from, you may need a couple of days!

Harrah's Ak-Chin Casino

– Located in Maricopa County, this casino is considered one of the most popular destinations near the Phoenix area. Vacationers will find over 1,000 slots with a bingo hall and keno parlor. Harrah's is also equipped with an entertainment center that includes a theater, dining, bowling alley, and luxurious pool area with a swim-up bar.

Casino Del Sol Resort & Casino

– You'll find this casino in Tucson, and it is worth the drive. It is a ten-story hot spot for gamblers looking for table games with wide limits. The AVA Amphitheater attracts top talent with six lounges. The casino has 1,300 slots and 24 table games with a poker venue. 

Twin Arrows Casino

– In northern Arizona, vacationers can enjoy the Twin Arrows Casino, which features the newest amenities. Named the "Best Resort Destination of 2013", it features the most modern gaming and slot machines along with premium dining and other luxury amenities. Built in 2013, Twin Arrows hosts bingo games Wednesday through Sunday. With over 1,000 slot machines and a variety of table games, locals and tourists alike continue to enjoy the San Francisco Peak views. 

Wild Horse Pass & Casino – This casino boasts an Ovations Showroom that seats 1,400 and the Shula's Steakhouse, named after the legendary NFL coach Don Shula. There is a poker room with over 25 state-of-the-art tables and over 40 gaming tables for other options like Black Jack. Wild Horse Pass attracts top acts like the Rolling Stones, Queen, and Larry the Cable Guy.

Casino Arizona

– Operated under the same umbrella as the Talking Stick Casino, this location resembles a mini version of it. It is still considered a grand casino with over 50 table games and 900 slot machines. Casino Arizona is a simpler version of the Talking Stick, featuring a bit less of the glamour but equally fun.

We-Ko-Pa Casino

– Located near Fountain Hills and the We-Ko-Pa Resort, you can expect the same classy ambiance complete with a pool, spa, restaurant, and golf course. There is a 160,000 square foot gaming venue with over 50 table and poker games, and sports betting kiosks. Vacationers looking for ways to relax will find it in the Amethyst Spa featuring therapies of tranquility and beauty of the Sonoran Desert. 

Lone Butte Casino

– This casino is a bingo lover's dream with a 750 seat bingo hall and over 800 slot machines. You won't find a hotel here, but the four lounges that are available make the visit to this casino just as relaxing. The Big City Sports Lounge has a full-service sports bar and is the perfect place to watch professional sports games. 

Mazatzal Casino

– A popular getaway destination for locals, tourists, and visitors to appreciate the family-friendly gaming lounge for children called the Tiger's Gaming Lounge. This casino is a gamer's paradise with over 400 reel and video games, keno, and video poker. Other table games available include blackjack and regular bingo sessions. 

Desert Diamond Hotel & Casino

– For vacationers and travelers looking for variety will find it here at the Desert Diamond Casinos. There are three distinct casino locations available, including Tucson, West Valley, and Sahuarita. All locations feature exceptional dining, gaming, and entertainment options. Blackjack and poker players have 24-hour access to gaming tables. If you don't come for the games, you can definitely stay for the entertainment. These casinos also have several sports bars and steakhouses. 
Luxury Condos Near Scottsdale Casino Entertainment
Are there casinos in Arizona you'd like to explore? The best way to stay in the Phoenix or Scottsdale area is in luxury. At Meridian CondoResorts, guests get the best of both worlds with impeccable service and premium golf course access through our unlimited stay and play packages. We are ideally located, so you don't have to sacrifice quality for value when you decide to stay with us. 
Your stay and play package deal comes with the following benefits: 
Luxury accommodations

– Our luxury condos start at 900 square feet for a one-bedroom unit. All condos are well equipped with full-sized kitchens, large flat-screen TVs, dining rooms, washer and dryer units, and hotel-style beds. Our guests can pack light knowing that all accommodations have been made for a home away from home vacation experience. 

Premium amenities

– Guests won't have to go far for premium amenities like gas BBQs, whirlpool spas, clubhouse, complete concierge services, and heated swimming pools. Our seasoned staff is ready to help make your stay even more enjoyable with discounted rental car rates, golf club rentals, grocery shopping, dinner reservations, and so much more! We'll also provide you with all the information and recommendations to make the best decision from the list of casinos in Arizona. 

Championship golfing

– From the TPC Stadium championship course to the award-winning Troon North Golf Courses, our stay and play golf packages are the best in the area. We can help you choose the best

course

for your group and level of play when you book your reservation with us. 
Give us a call today to book your next vacation!