Have you looked at our Arizona Golf Packages yet? The weather is perfect for golf in Scottsdale, and we give our guests access to the best golf courses in the country! From TPC Stadium to Eagle Mountain, Scottsdale's award-winning golf courses are at your fingertips when you stay at Meridian Condo Resorts. We are the best place to come for beginners since our on-site hospitality specialists are avid golf enthusiasts too! This step-by-step golf swing guide will help beginning golfers get started and feel comfortable on the golf course. 
How to Swing a Golf Club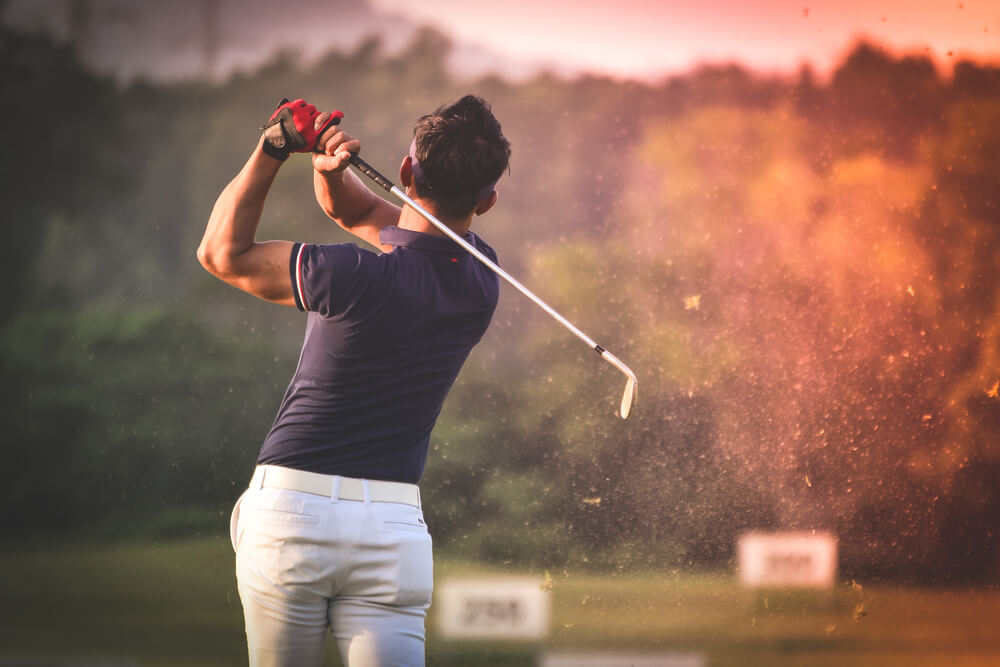 The game of golf is challenging because success is in the details. The slightest adjustment can have a massive impact on your swing. A good step-by-step golf swing is where it all begins, so it is recommended to continue to perfect this crucial part of your golf game. These golf tips are a step by step golf swing guide and a great way to get started or refresh your routine:
Be ahead of the ball

– Your feet should be placed slightly ahead of the ball, with the club resting near the center of your body. Your stance should be slightly wider than your shoulder width while holding your golf club in the middle. Specifically, larger clubs like hybrids or drivers should be played towards your front foot, with smaller clubs like irons played towards the middle. 

Get close

– You should be close enough that your club reaches the ball with your arms straight out. If your stance is correct, your upper body will be slightly bent towards the ball with your lower body bent away from the target. 

Check your alignment

– Alignment refers to the direction your feet and shoulders are pointed in relation to the ball. You can accomplish this by picturing an imaginary line passing from your back shoulder to your front shoulder. This is also referred to as keeping your alignment square. 

Bend your knees

– By slightly bending your knees, you are better able to adopt an athletic stance that will help you execute your golf swing smoothly. You can accomplish this by slightly balancing your weight on the balls of your feet. Next, evenly distribute your weight to both feet and move them off the ground in succession as you swing. During your swing, your weight will shift but should begin evenly distributed in the beginning.  

How to grip a golf club

– When you adopt a relaxed grip, the clubhead will turn over as you swing and provide you with better accuracy and distance. Also called closing through impact, this method ensures that your grip remains comfortable and natural as you swing. Additional golf tips on a great golf grip include: 

Baseball

– This is a basic golf grip and similar to holding a baseball bat. 

Overlap

– This grip allows your fingers to work together by overlapping them. 

Interlock

– This grip provides the most stability and is used by the greatest golfers in the world, including Tiger Woods and Jack Nicklaus.

Start the backswing

– During this phase, you will lift the club from the starting position and bring it over your head. By rotating your torso in the backswing, your weight will shift from the ball of your foot to the back. 

Follow-through

– When following through on your downswing, it will feel like you are slightly dragging your golf club. Generate great clubhead speed by allowing your 90-degree shaft angle to increase and unwind on impact. Keeping your front knee flexed, shift your body weight from the ball to your front foot. 

Lean the shaft forward toward the target

– By leaning the shaft forward toward the target, your hands will be ahead of the club on impact. This also helps to strike the ball before hitting the ground on the downswing. Remember to move your hips and energy throughout your shot rather than relying solely on your hands. 

Take it easy

– It's important to not pummel the ball with a strangled grip by using too much strength. The most important aspect of a great golf swing is technique and form to achieve the distance and accuracy you want. 

Correct your hook and swing

– A hook refers to a ball that moves slightly to the right or dramatically to the left, resulting in a counter-clockwise spin. This is an indication that the ball is being hit from right to left rather than from back to front. This can be corrected by adjusting your grip and your stance. Your grip can be loosened, and your stance can be straightened to ensure you are facing your target. 
When you've mastered how to grip a golf club correctly, you want to focus on hitting the ball squarely. An incorrect technique will result in hitting the ball "fat" or "thin." These terms are used to refer to a golf swing that does not result in the distance you were looking for. Moving the golf head back in the backswing will result in increasing the distance between the base of the neck and the bottom of the ball. 
Get Golf Tips from Our Golf Specialists
Our team of experts can assist beginners and advanced golfers in elevating their golf game through private and personalized instruction. Featuring the best instructors in Arizona with exclusive access to the best golf schools, our personalized golf lessons include video swing analysis and opportunities to play with professional golfers. We offer the chance to redefine your golf game while teaching you the intricacies of Arizona desert golf. In addition to expert golf tips and instruction on how to grip a golf club, we offer other valuable services, including: 
Access and insight –

We'll show you around the biggest and best courses, including the hidden gems. With our comprehensive list of golf course reviews, videos, and pictures to reference, you'll have a vivid idea of what to expect when you begin. 

Premium golf club rentals –

We provide well-priced golf club rentals from Ping and TaylorMade. The longer you rent them, the better value you receive. When you book your luxury condo and unlimited stay and play package, we will have your golf rentals waiting for you. 

Large golf groups –

We welcome large golf groups! Take advantage of our special rates and discounts for groups by bringing your friends and family for the golfing trip of a lifetime. We understand that coordinating large golf groups can be a challenge, but we are here to do the heavy lifting for you! Our golf specialists can coordinate tee times, book hotels and rental cars, make dinner reservations, and stock your luxury condo with food and other desired items. 
Unlimited Stay and Play Packages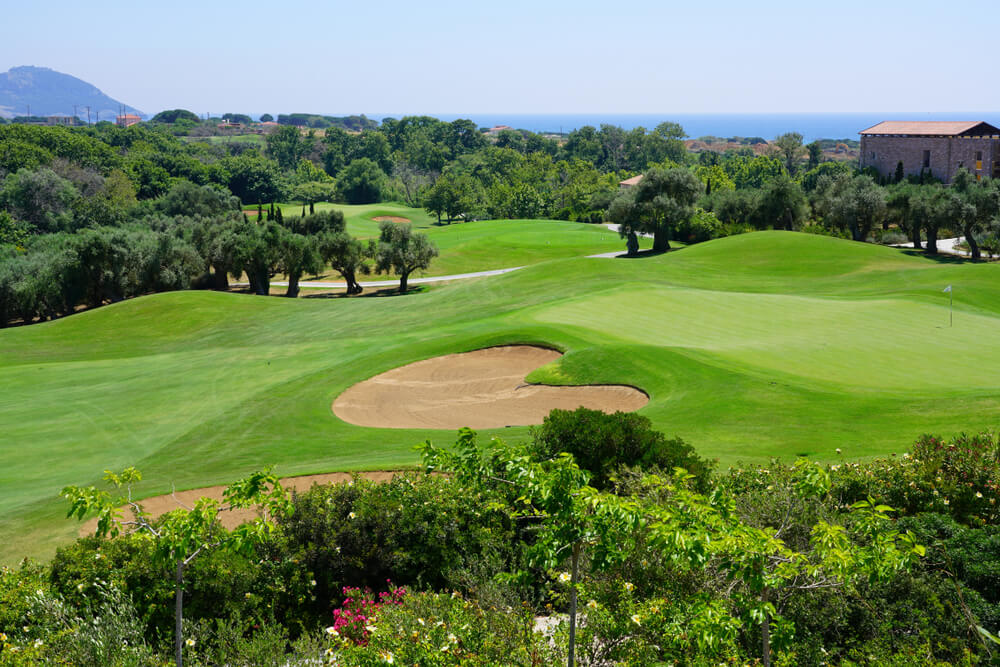 Along with a step-by-step golf swing guide by your side, our luxury condos are best enjoyed with unlimited stay and play golf! Get access to the best golf courses in the country, including TPC Stadium and Troon North. For beginning golfers, we can recommend courses that are appropriate for first-time learners. With this package, you will have a VIP experience. You'll receive customized luxury accommodations, exclusive amenities, 24/7 concierge service, special car rental rates, and so much more! 
Book a Reservation Today
With luxury condos that begin at 900 square feet, you'll have plenty of room to relax. All accommodations are equipped with full-sized kitchens, washer and dryer, flat-screen, dining and living room areas, hotel-style beds, and endless amenities you won't find anywhere else!