If you're planning your next (or first) golf vacation, it's only natural to seek the excitement of a new tour plan and course. Some people go about their golf trips by choosing courses across the US with the best weather and generally beautiful surroundings, while others seek the best deals on the available golf vacation packages. Fortunately, at Meridian CondoResorts in Scottsdale, Arizona, you can find the best of both worlds. That said if you want to know how to plan a trip with a focus on golf, keep on reading.
1. Choose Your Golf Vacation Destination
If you want to manage your golf trips correctly, one of the first things to take care of is the destination. You can start by deciding whether to go with a golf tour plan within the US or overseas. And if you choose to stay in the US, you have to determine which state you'll be visiting. After all, there are more than 15,000 golf courses in the US.
Knowing how to plan a trip right from the get-go is crucial. In that sense, you shouldn't only focus on golf vacation packages but also other activities that the potential destination offers. For instance, if you're interested in a warm and sunny climate, perfect desert golf courses, picturesque views, and many different activities at your disposal apart from golf, you can't go wrong with Scottsdale, Arizona.
2. Decide Who You're Going With
Golf trips can be enjoyed with your friends, your family, your partner, or solo. Therefore, the next step in your golf tour plan should involve a decision about your company. Meridian CondoResorts welcomes individuals and couples, friend groups, and whole families. If Arizona is your golf vacation destination of choice, you'll have no issues there. But, you have to make sure that the place you wish to visit generally meets your traveling needs.
In case you want to travel with your family and have kids, make sure to check for the kid- and family-friendly activities in that area. That way, you can prepare your itinerary in advance and ensure that your family won't get bored even when you decide to make the most out of available golf vacation packages on your own.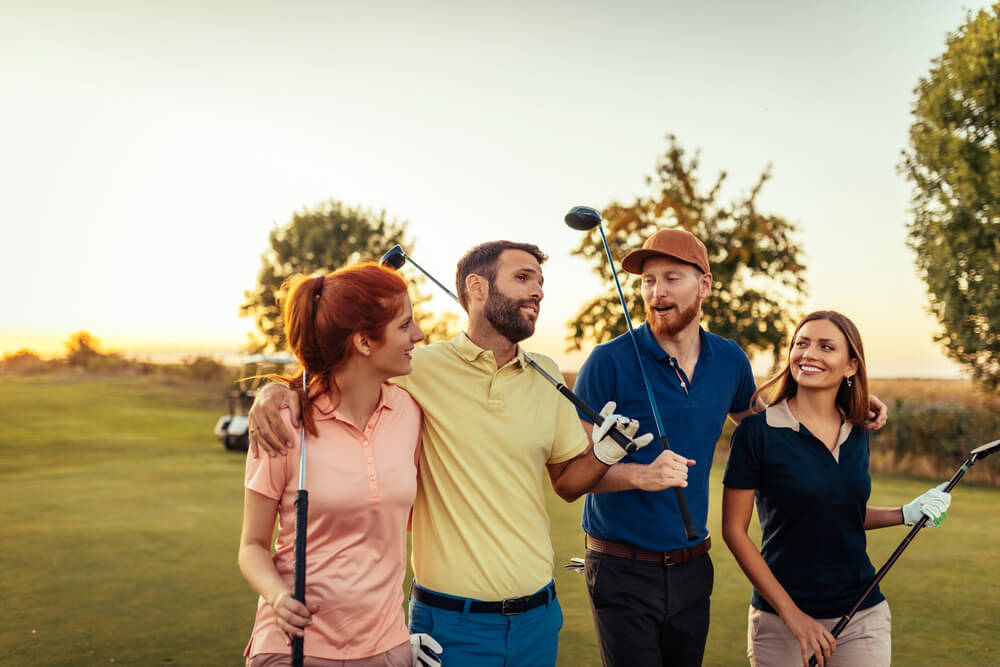 3. Pick Your Golf Courses
With so many fantastic golf courses available, it can seem that choosing the perfect ones for your golf vacation should be easy. However, the variety of it all could prove to be rather challenging. Now, if you're set on trying out some of the top signature courses, you might have to start planning your trip well in advance. After all, such courses are always in high demand. However, this doesn't mean you can't fully enjoy your time at some golf clubs that might not be as widely known.
Either way, the most important thing is to choose golf courses that match your experience and skill set. This is especially significant if you're planning a golf vacation with a group of people who may be at different playing levels. In case you're new to the world of golf, or there are some first-timers in your company, it's recommended to choose some of the established golf trails to ensure that everyone has a great time.
4. Enjoy the First-Class Experience
When we talk about the first-class experience for your golf trip, we're not talking about your plane ticket. Instead, you should focus on creating a truly unforgettable experience that will allow you to rest, unwind, and enjoy yourself. That said, you can set up a budget for your golf vacation, but don't feel like you have to go with the cheapest options all the time.
For instance, Unlimited Stay and Play Golf Packages at Meridian Condo Resorts are well worth it as they combine the best golfing experience with luxury accommodation and amenities. Furthermore, if you're traveling with a group of friends, it might be wise to opt for different rooms. After all, you'll be together all day, and it might do you good to have some quality alone time at night, with some much-needed peace and quiet.
5. Plan in Advance as Much as Possible
It's only natural that you'll have to book your accommodation in advance, but don't forget to do so for your golfing experience, too. With your stay date scheduled, make sure to also book your games so that you don't have to worry about the possibility of missing out on the courses you find most interesting. At some courses, you might also have to make a reservation for a caddy or a golf cart, so keep that in mind as well.
Aside from golf-focused stuff, planning for your other activities can make a massive difference in the quality of your vacation as well. For instance, if you want to eat out at local restaurants or explore the nightlife, it would be prudent to make reservations in time. This is especially true when traveling with other people as it can be very difficult for restaurants and bars to accommodate larger groups at short notice. Also, if you wish to fill in free time slots in your day, definitely research available local activities and pastimes.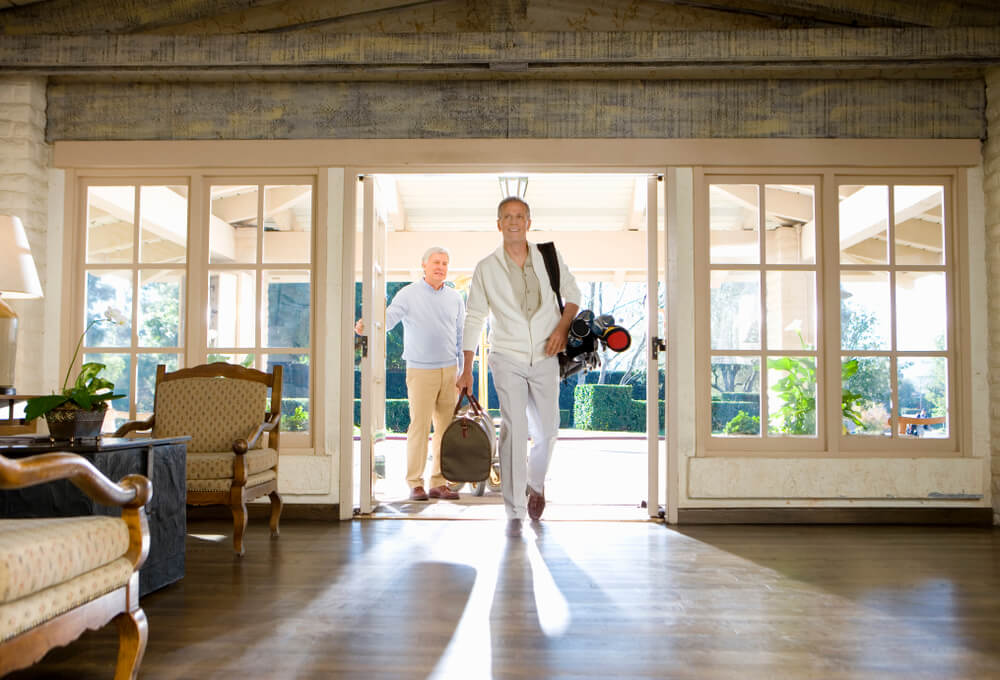 6. Pack for Your Golf Trip Properly
We can't forget about packing when discussing how to plan a trip you'll truly enjoy. While you can count on a washer and dryer in every unit at Meridian CondoResorts, if you don't wish to think about laundry during your golf vacation at all, make sure to pack a golfing outfit for every day of your trip. Some courses have a set dress code, so don't forget to check this information before you start packing. Also, if you plan to travel and play golf with other people, let them know about the potential dress code as well. In terms of clothes, you should also prepare some casual pieces that you'll wear for relaxing daily activities as well as some more formal/party outfits if you plan to dine out or explore the nightlife.
Once you're done with your clothing essentials, ensure that your golf bag has everything you need for a smooth game. While it's true that you can get most of the golf equipment basics at the courses, you will feel considerably more relaxed and confident when you know you have more than enough tees and balls.
You can't go wrong with choosing Scottsdale, Arizona, for your next golf vacation. With a wide variety of spectacular courses available, you can always count on Meridian's season professionals to help you choose. You can trust us to take care of everything while you can focus on your game and have fun. From our condo to our golf courses, we at Meridian CondoResorts pride ourselves on providing the perfect luxury experience for our guests. While famous for our Unlimited Stay and Play Golf Packages, we don't leave anything to chance. That said, our visitors can enjoy all of the hotel's services and amenities and still save money thanks to our great deals.