Picture this. You're a huge baseball fan and have been dying to get an autograph from Mike Trout of the Los Angeles Angels. You have a chance to see him in the flesh in Arizona up close and personal. No screaming crowds or nosebleed seating between you and him. Now picture watching him approach you and shake your hand while you ask him directly for an autograph on a sunny spring day – this is spring training in Arizona.
And that is just the start. There are plenty of great players to choose from that attend AZ spring training, also known as the Cactus League. All of your favorite baseball players in one place is the equivalent to a vacation in the Bahamas. Well, maybe on a different level but you get the idea. It's pretty awesome! And our condos are located right in the midst of the action! Surrounded by the best places to eat and drink, you'll feel right at home. Rub shoulders with celebrities at Arizona's world-renowned restaurants and the nightlife that made Scottsdale famous.
Today we have prepared 6 tips for attending Scottsdale stadium spring training:
Get your tickets early
Do we have your attention yet? Good. Spring training in Arizona is the perfect time to stay in a luxurious condo with gourmet kitchens and resort amenities. You have access to a full concierge service of experienced locals and professionals that will handle all of the logistics of your trip for you. Haven't you bought your spring training tickets yet? We got you covered.
With ticket prices starting at around $10 you will have the chance to snag an autograph from your favorite player, you'll look at baseball games in a whole new way! We do recommend to secure your weekend marquee matchups ahead of time as they can sell out quickly. Sometimes, you are lucky enough to simply walk up and get tickets at the window but it's always good to be prepared.
Stay where the action is
Did we mention that we were in the midst of the action? We weren't kidding. Being located in the heart of Scottsdale, we have front row seats to the Giants. Scottsdale is the perfect location for food and nightlife in the middle of all the stadiums. More specifically, Salt River Stadium, home to the Diamondbacks and Rockies, is the closest to our condos. It's best to save on your spring training tickets and splurge on your lodging. At Meridian CondoResorts, you'll have all the best amenities we have to offer, including whirlpool spas, state of the art fitness center, gas BBQ grills with gazebos for the outdoor eating, clubhouse meeting area, and heated resort-style swimming pools. All condos are equipped with flexible sleeping arrangements at no extra cost along with washer, dryers and walk-in closets. So, reunite the gang!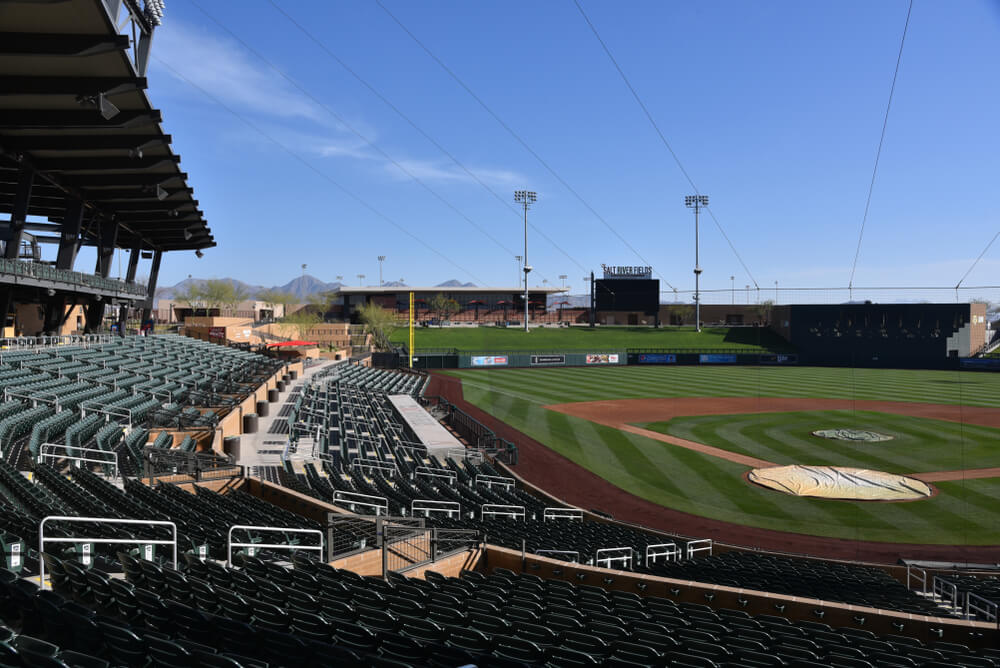 While you're here, you'll want to take advantage of our world-renowned unlimited golf stay and play packages. Seriously, our golf packages are unmatched. With seasoned pros available to assess your level of experience and the option to back out at no cost, you risk nothing by taking advantage of the stay and play unlimited golf deal. You'll receive the VIP treatment at an affordable price with 24-hour unparalleled customer service at your fingertips. Our professional staff can arrange for grocery delivery, spa packages, rental cars, air mattresses, and even cribs if you need it.
What to bring
You'll want to carry a small backpack and lawn seats for the best experience. Essentials like sunscreen, snacks, water bottles, blankets, and sunglasses should be on hand at all times. Fortunately, the stadium food prices are much lower during this time so take advantage of it! Also, feel free to chill out in the outfield and watch your favorite players where seating is pretty inexpensive. It really doesn't get any better than this.
Have a plan for merchandise and autographs
You should come with a strategy for acquiring autographs and merchandise. Some things to consider for Arizona spring training:
Attend a practice that is open to the public

Come as soon as possible and stay close to the team while they are warming up in the field. This usually takes place around the 1st or 3rd baseline.

Find the stadium's "autograph alley" or player exit and be ready close to the 3rd inning. This will be the perfect time to snag an autograph.
Take it all in with free transit and stadium access
When in Scottsdale during AZ spring training, take the free Scottsdale Trolley that makes a stop at Scottsdale Stadium to see the Giants. That's not all. You'll find another free shuttle that travels between The Talking Stick District, the home of the Diamondbacks, and downtown Scottsdale. You can also catch a free trolley to Sloan Park from Tempe for Cubs games.
Some stadiums are just better than others. For one of the best stadium experiences during Arizona spring training, Salt River fields and Scottsdale Stadium are two of the places to visit for lawn seating and great restaurants. Sloan Park is another great stadium experience reminiscent of Wrigley Field. So many options, so little time! Plan accordingly.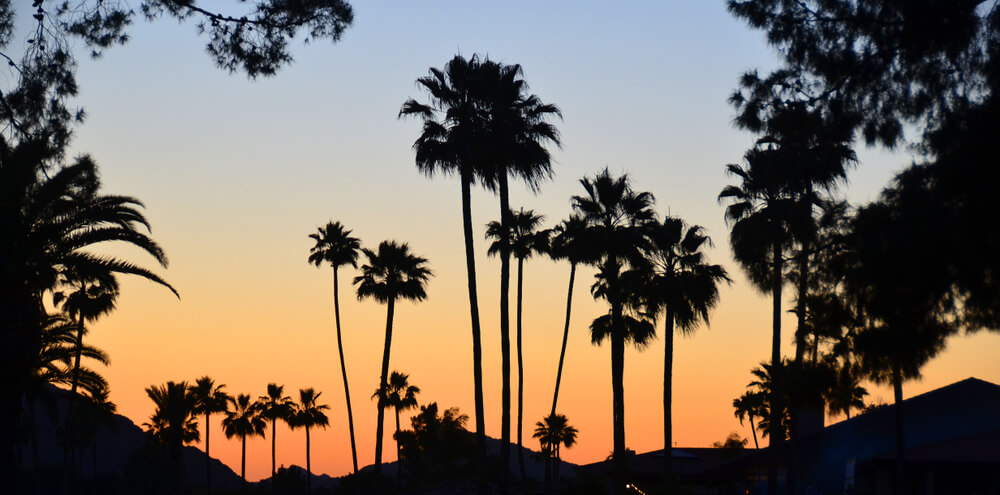 Visit a Saloon
As the home of one of the oldest and most famous western films, you can't leave Arizona without visiting a salon. If you're familiar with Clint Eastwood, you may remember the film "Old Tuscon" filmed in Tuscon, Arizona and one of the most famous westerns. Lucky for you, you won't have to travel that far to visit one. Scottsdale has a great selection of saloons including the Rusty Spur, Maverick Saloon, Steel House Saloon, and the Buffalo Chip Saloon. Between Scottsdale and Phoenix, you'll find plenty of historical Saloons to visit.
Book your stay today
With 15 MLB teams to choose from for spring training tickets, sunny weather, and almost no rainouts, Arizona has so much in store for you during February and March. Meridian CondoResorts is located right near everything you need to have a great experience. Our experienced staff, fabulous amenities, luxury condos, and beautiful golf courses in Scottsdale will leave you wanting more. Check out our website and book your spring training Arizona stay today!