Are you planning your next vacation and looking for exceptional hotel amenities? Luxury condos are known for providing premium services that go the extra mile by providing exclusive vacation rental amenities. These small but significant additions can make your stay more enjoyable and comfortable. The amenities in Meridian CondoResorts units come with unlimited access to the best golf courses in the country and much more. As leaders in hospitality for over two decades, we will share with you hotel amenities you should look for when you book your next vacation!
What are Amenities? 
As the hotel industry continues to expand and adjust to the increasing demands of guests, there has been a renewed focus on providing premium and exclusive amenities. These services not only help to provide a more enjoyable hospitality experience, but they differentiate one hotel from another. By definition, hotel amenities are desirable, useful, or helpful features that make your stay more enjoyable. Staying at a hotel that does not have your favorite feature can put a damper on your entire stay. Hotel amenities are the little extras that make a vacation memorable. 
What are the Most Popular Hotel Amenities?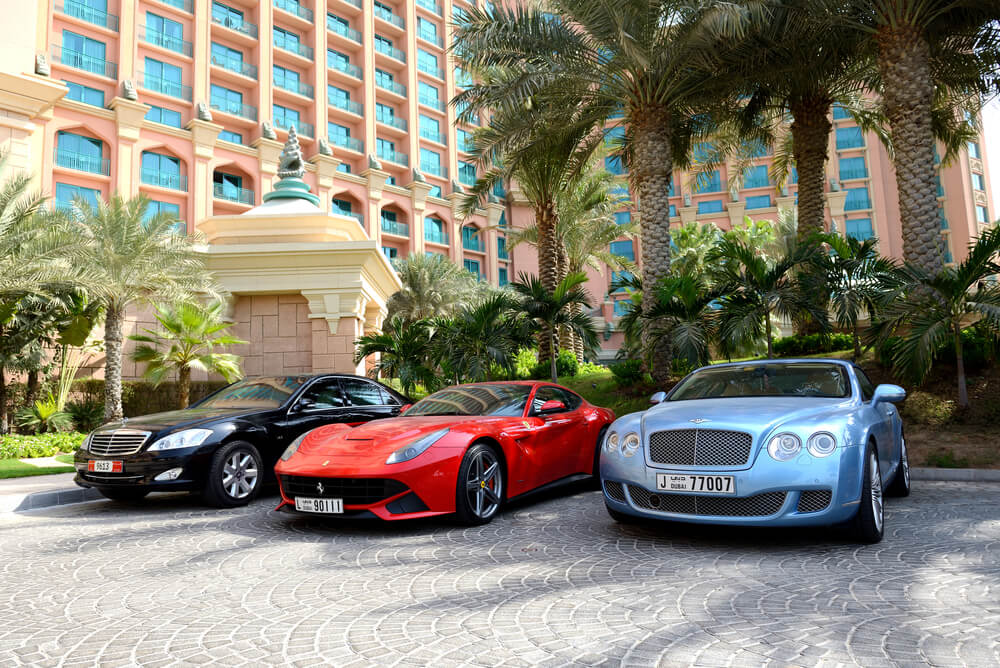 No two resorts are alike, and hotel amenities make a short or long-term getaway into a paradise. They include products or services provided both inside and outside the room. Oftentimes, hotel amenities are classified based on the type of room booked and the guest's needs. Luxury condos typically have premium hotel amenities that can't be found anywhere else. Here's a list of what to expect when reserving a premium room: 
Parking

– Whether you choose to drive to Scottsdale, Arizona, or take advantage of our rental car discounts, parking can be a big deal and an extra expense. Many hotels and resorts offer free parking as a courtesy for staying at their accommodations. Many hotels charge a nightly rate to park your vehicle in a secure parking lot, but they provide valet service. In this circumstance, it is customary to provide a tip. 
It's important to have access to your car at all times since some parking garages shut down at night. At Meridian CondoResorts, all luxury condos come with one reserved parking space, with free parking available on site for additional vehicles. 
Check-in and check-out times

– All hotels and resorts have their own check-in and check-out times. Most of the time, they can make accommodations for guests, but it's always a good idea to consider before booking a room. If you want to check in early or sleep in late, check-in and out times can make a major difference in your stay. 

In-Room Amenities

– While exploring your surroundings during your vacation, it's nice to come back to simple conveniences like WiFi, toiletries, hairdryers, an iron, and hypoallergenic bedding. These are just some of the many hotel amenities you'll find in luxury condos. Most premium vacation rental amenities accommodations go above and beyond to include additional services like stocking your refrigerator with groceries or room service at your request. 
At Meridian CondoResorts, our 24/7 concierge service can conveniently stock your full-sized refrigerator with groceries upon your arrival. Additional conveniences include assistance with tee times, rental cars, dinner reservations, and much more. We can even have flowers and champagne delivered to your room for that special occasion. 
Breakfast

– One of the most coveted hotel amenities is free breakfast. Most hotels and resorts provide a continental breakfast that includes a combination of pastries, fruits, toast, coffee, and tea served in a buffet style. Other luxury condos and premium hotels provide an in-house restaurant with a full course meal or buffet style options free of charge or for an additional fee. While Meridian CondoResorts does not provide a restaurant on site, we are conveniently located near a variety of eateries to choose from. 

Bars and Lounges

– After a fun day of golfing, hiking, shopping, or visiting one of the many festivals in Scottsdale, a cocktail is a great way to unwind with friends. Many luxury condos and premium hotels offer an onsite bar or lounge to relax and mingle. Meridian CondoResorts does not have a bar or lounge on site but is located within minutes of the best nightlife in Scottsdale.  

Fitness Center

– Fitness centers help guests stay on track while away from their home gyms. You'll find one in most establishments with luxury condos. Provided at no additional cost, a hotel fitness center is always open during convenient hours. Meridian CondoResorts has a state-of-the-art fitness center to accommodate its guests. 
We Offer More Vacation Rental Amenities
During your stay in our luxury condos, you'll want to enjoy everything we have to offer. From our full concierge service to our heated swimming pool, your stay with us is a gift that keeps giving. Bring your friends for the ultimate vacation and reserve the clubhouse for a private party or event. Celebrate a birthday with your family using our BBQ grills and gazebos. When you stay at Meridian CondoResorts, the options are endless. 
Whirlpool spas
Heated swimming pool
BBQ grills and gazebos
Clubhouse
Full concierge service
We Offer Extras in Our Luxury Condos
At Meridian CondoResorts, the real star of the show is our accommodations. Our luxury condos are second to none at a price you can't refuse. We provide the best value for premium hospitality services in the area while conveniently located near the best food and entertainment Scottsdale has to offer. Here's what it's like to stay in our luxury condos: 
One, two, or three-bedroom option –

Starting at 900 square feet, our fully furnished luxury condos have plenty of space for couples and families alike. A true home away from home, our luxury condos are equipped with separate living and dining areas with flat-screen TVs. Most bedrooms come with hotel-style bedding and toiletries, including a walk-in closet and alarm clock.

Full sized kitchens –

One of the best features of our luxury condos is the full-sized kitchen. You'll have a full-sized refrigerator, oven range, and microwave perfect for pizza parties and home-cooked meals. 

Laundry facilities – 

Feel free to pack light when staying with us. All luxury condos have a full-size washer and dryer in the unit! 

Private balconies –

Catch some fresh air on your private balcony! 
Meridian CondoResorts Unlimited Stay and Play Package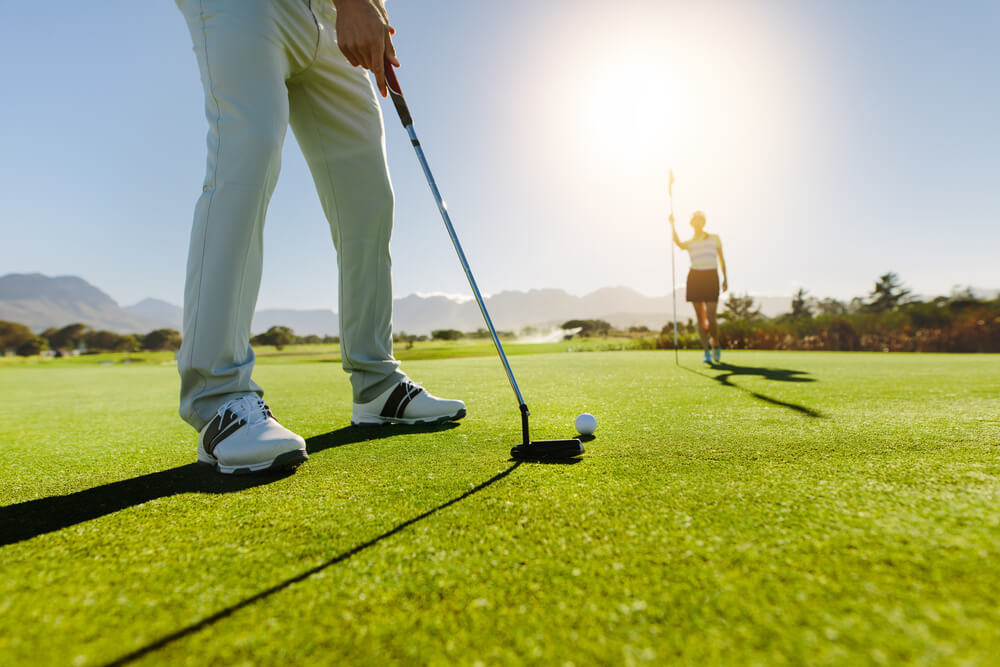 Why do guests return to Meridian CondoResorts year after year? Our infamous unlimited stay and play packages give guests access to the best golf courses in the country, including TPC Stadium! Other coveted golf courses include The Phoenician, Las Sendas, Boulders, and so much more. 
We welcome and encourage golf groups to book for eligible additional discounts, including special rates on rental cars. We also provide extended stay and corporate housing options. Most corporate rates require a 30-day minimum, but we do not. Whether you need to stay for a week, a month, or longer, we can accommodate any corporate request. We also provide the flexibility to extend your stay if needed. 
Book Your Next Vacation With Us
Are your pets coming with you too? We have pet-friendly accommodations that include a pet fee and an additional deposit. Our five-star housekeeping services will keep your accommodations clean and neat throughout your stay. Our luxury condos and amenities await your arrival. 
Reserve your luxury condo today!