We've perfected the art of the ultimate golf vacation with no signs of slowing down. From exceptional hospitality to luxury accommodations, we go the extra mile to make your stay a memorable one. So, it's no surprise that we provide access to golf club rentals in Scottsdale for all of our guests. Consider traveling light on your next golf vacation to Scottsdale, and let us do the work of finding the perfect clubs during your stay. 
When to Ship Golf Clubs
Are you planning a golf vacation in Scottsdale? It's no secret that Scottsdale, Arizona, features some of the best golf courses in the country. When you choose our unlimited stay and play package, you'll have access to award-winning and stunning golf courses amongst a backdrop of breathtaking desert landscapes. Meridian CondoResorts provides guests with VIP treatment for golfers of all skill levels by streamlining the process of renting golf clubs. However, for the more advanced golfer, shipping your golf clubs may be the preferred option. Here are some points to consider when shipping your golf clubs: 
Custom fitted –

If you are an advanced golfer who has clubs that are customized for grip, height, and swing speed, you'll want to consider shipping them to your destination. When you rent golf clubs, they typically do not come in customized sizes. For a great experience with golf clubs that fit you perfectly, you'll want to consider bringing your own. 

No rentals available –

Can you rent golf clubs at a golf course you are considering playing on? This should be one of the first and most important questions you should ask when planning a great golf vacation. Not all golf courses allow players to rent golf clubs. This becomes a bigger issue if you are a left-handed golfer since lefty rental sets are scarce. 

Strict budget –

Depending on where you are considering renting golf clubs, bringing your own clubs can present significant savings. Some golf club rental fees may be over $100 to play 18 holes at a premium course. These fees are in addition to green fees, balls, and even lunch or souvenirs! At Meridian CondoResorts, we believe you shouldn't have to compromise your budget to rent golf clubs of exceptional quality. We also make it easy for our guest to ship their golf clubs using Ship Sticks.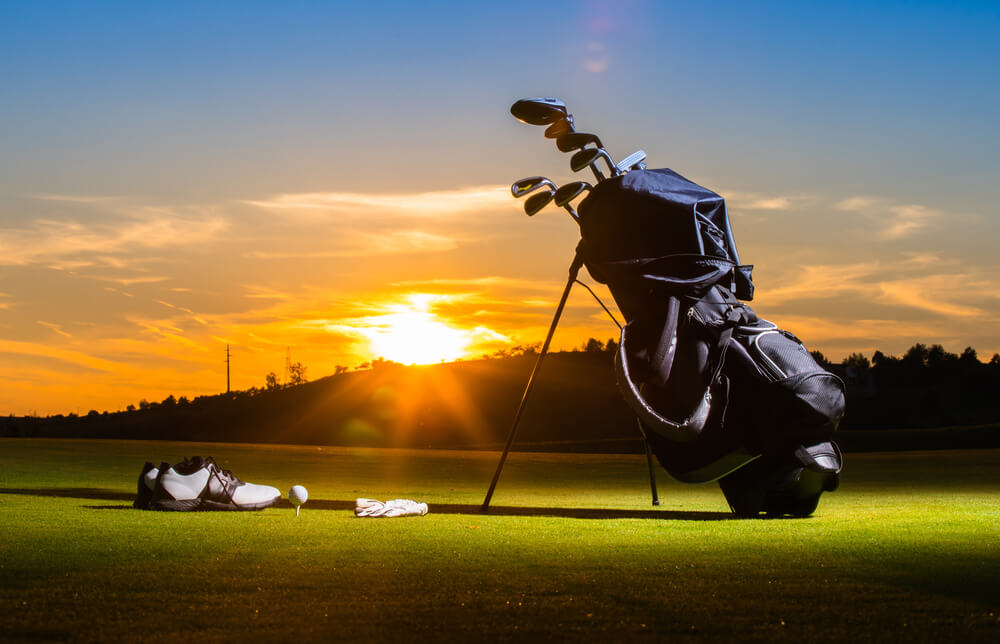 Ship Sticks Instead of Renting Golf Clubs
For seasoned golf players who prefer to play with their own clubs, Ship Sticks is the most convenient and easy solution. This hassle-free option guarantees that your clubs arrive at your preferred destination on time. Each order is equipped with complimentary insurance with an on-time guarantee. Plus, you can track your clubs in transit! Using Ship Sticks is an easy four-step process that includes: 
Scheduling

– First, you'll need to provide the pickup and delivery location and basic contact information. Next, you'll provide information about your bag size, dates, and preferred service level. Lastly, you place your order. The process only takes a few minutes and can be done from the Meridian CondoResorts website!

Printing

– You'll need to print the shipping label that is provided in your confirmation email. This email will also contain a tracking number to help you monitor your golf clubs in transit. Once you've printed your barcoded shipping label, simply follow the directions provided to pack your golf clubs. 

Preparing

– When you schedule your golf club shipment, you'll be provided an opportunity to use a local carrier store or an address of your choosing as a pick-up location. 

Arriving

– During transit, Ship Sticks will monitor your delivery and send an email confirmation once they arrive at the preferred destination. 
When to Rent Golf Clubs
Can you rent clubs at a golf course? The short answer is yes! But Meridian CondoResorts gives exclusive access to several of Scottsdale's best golf courses while providing services for renting golf clubs at a competitive rate. Additionally, we welcome groups and provide special pricing for longer rentals. 
No attachment

– If you are a beginner or not a serious golfer, it makes more sense to rent golf clubs when you arrive. You may be more interested in spending time with friends on the golf course rather than becoming an advanced player. This is a great option for golfers who are just learning the game. 

Not a golf trip

– The itinerary may not include a game of golf and may not be a priority on this trip. If you get a chance to play, it is a bonus but not the focus of the trip. In circumstances like this, it's best to rent golf clubs. 

No clubs

– For beginning and first-time golfers who don't own a set, renting golf clubs is the perfect opportunity to get familiar with the game and equipment. 
Renting Golf Clubs at Meridian CondoResorts
Still wondering, "where can I rent golf clubs on vacation"? Meridian CondoResorts offers an easy solution through our pricing tiers based on the amount of time you need to rent the golf club. When you book an unlimited stay and play golf package, we can add them to your reservation and have them waiting for you when you arrive. When you leave, simply leave them in your condo, and we'll retrieve them. Work with your vacation specialist to help you choose the best set when making your reservations. Other important details of renting golf clubs with us are: 
Available sets

– We offer a variety of club rentals from Ping and Taylor Made sets. They are separated into three sets:
Ping G410 and TaylorMade Sim

Ping G400 and TaylorMade M4

Ping G30 and TaylorMade M2 
Pricing

– Pricing for renting golf clubs with us can vary depending on the reservation package or the number of days. We have several ways to save on golf club pricing that is much less expensive than renting at every course you play. When you rent golf clubs with us, you'll be able to use the same set every day. 

Group rentals

– We welcome group golf club rentals, but not everyone is required to rent golf clubs with us. The service is available for those who prefer the convenience of available clubs rather than bringing more luggage or looking to try a new set. 

Loss or damage

– Any lost or damaged clubs will be subject to additional charges. 

Cancellation policy

– We are flexible and provide a cancellation window of up to 48 hours without penalty prior to your arrival.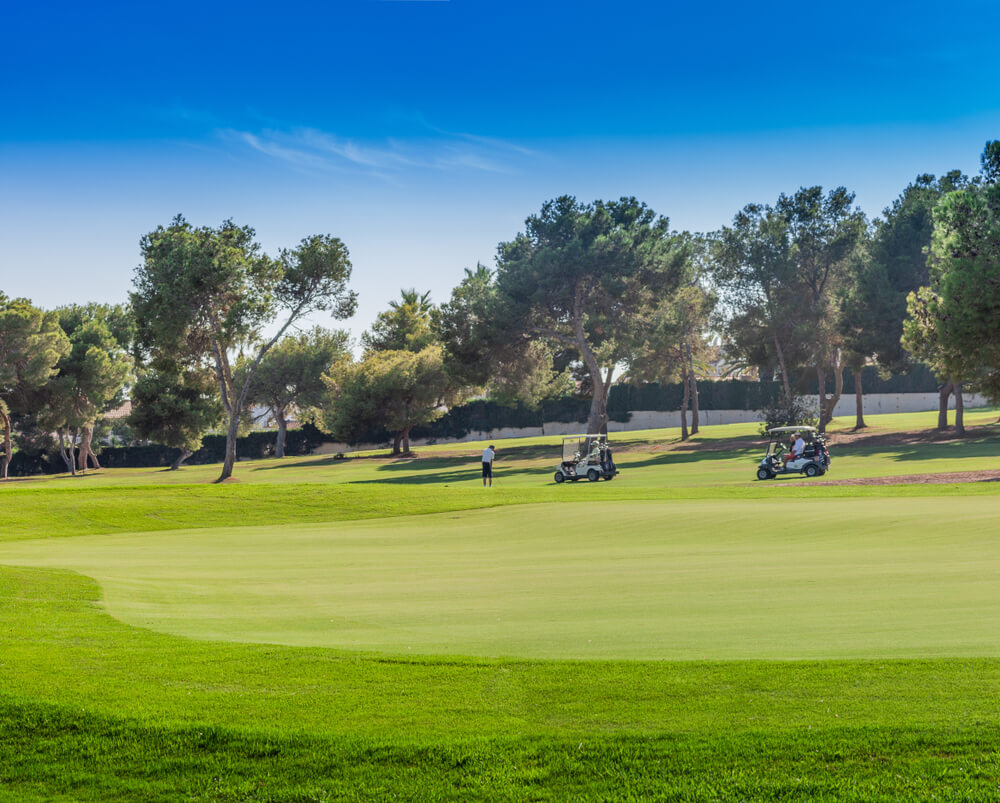 Book your Luxury Condo and Rent Golf Clubs Today
Whether this Scottsdale trip is a short getaway or corporate golf tournament, our golf specialists are ready to help you coordinate your trip! Our guests come back every year because we provide an exceptional golf and hospitality experience unlike any other. In addition to VIP access to the best golf courses in Scottsdale, we provide the following amenities and accommodations: 
Luxury condos

– Starting at 900 square feet, our condos are home away from home.

Premium amenities

– From a 24/7

concierge service

to whirlpool spas, we provide ultimate comfort and ease during your trip. 

Unlimited stay and play packages

– Play multiple rounds of golf at award-winning golf courses like TPC Stadium or Troon North during your stay at an incredible value. 
Give us a call today to book your golf package and club rentals today!