As a highly anticipated holiday, Christmas is the time of year when everyone gets a fresh start in preparation for the holidays and the annual New Year's Eve party. Phoenix is a great vacation destination since it offers so many exciting things to do. And some things are just more fun to do at Christmas. Prepare to celebrate Christmas in Phoenix, Arizona, in 2022 in a lux condo rental with all the amenities you could want during this special holiday. We at Meridian CondoResorts will ensure your stay is truly marvelous, relaxing, and unforgettable. That said, check out our top picks for Phoenix Christmas activities. 
10 Best Christmas in Phoenix Experiences
Discover the top things to do in Phoenix over the holidays if you want to have a joyful time with loved ones.
Traditional Ice Skating Fun
Places that don't get much snow, like Phoenix, typically import high-quality snow to give their celebrations that extra something. Skating on Phoenix's artificial ice surfaces, outdoors or in inside venues like shopping malls, is essential to the city's annual holiday celebration. Skates can be borrowed or rented from the establishment. There is also a late-night movie showing. Bring a blanket and settle in for a movie under the stars; the evening is lovely for it.
Montelucia Christmas Special
This Christmas in Phoenix, you should be at Montelucia if you're a foodie who values the opportunity to sample a wide variety of diverse dishes from around the world. Montelucia is located in a scenic valley so that you can enjoy a picturesque backdrop to your meal. You can have dinner with Santa at this restaurant. Based on the numbers, it's safe to assume that most gourmands are also dog people. Bring your four-legged pal to Montelucia for a howling good time and a fabulous Phoenix Christmas experience.
The Zoo Party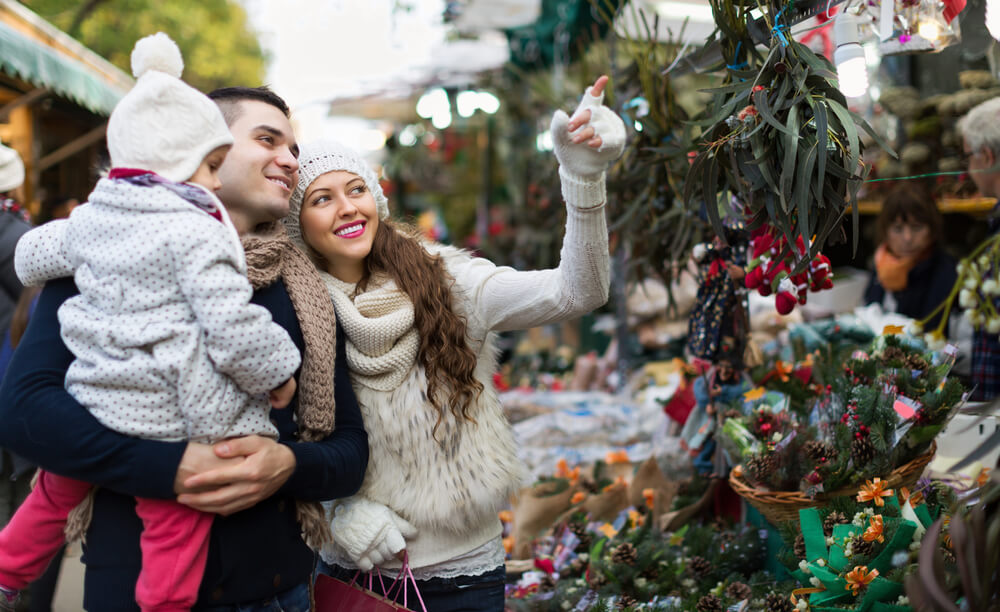 If you are an animal lover looking for Christmas activities in Phoenix, you can't go wrong with visiting the zoo. Phoenix zoo is entirely illuminated by lifelike models of the animals housed there. After sundown, visitors to the zoo can't see the animals, but the illuminated reproductions are a sight to behold. You can also visit an aquarium to observe some unique aquatic creatures. In most cases, workers get a long weekend for Christmas, making it the perfect opportunity to take in the sights of the beautiful butterfly park first thing in the morning.
Songs and Festivities
At Carefree Desert Gardens, not only may you participate in the choir session, but you can also take part in a variety of other entertaining activities. There is a Christmas tree lighting ceremony held in the gardens as well. A visitor might have Santa Claus sit down to dinner with them. There will also be a pet parade, a Christmas market, and an outstanding fireworks display. Another option is a visit to the Riparian Preserve, where school choirs perform in front of the illuminated lake. It really is something you have to feel to understand.
Win a Competition
Phoenix hosts a number of competitions for things like the greatest holiday display and best Santa suit. A panel of judges visits all the homes that have signed up for the festivities, and the victors receive numerous hampers as prizes. Participants need not be natives of Phoenix to benefit from the event; in fact, newcomers to the area are encouraged to take advantage of the occasion. In other words, this is a fantastic opportunity for all imaginative people looking for things to do on Christmas day in Arizona.
Candlelight Walk
If you have family in Phoenix and only get to see them on Christmas Day, then you should do a Candlelight walk with them. This walk will flood your minds and hearts with love, compassion, and tranquility. When you can't get in touch with your loved ones too often, this is a wonderful way to feel closer to them. An uplifting speech given after the Candlelight walk is the frosting on the cake.
Exciting Train Rides
Even though there have been many developments in the transportation industry, the degree of nostalgia attached to a train always seems to outweigh the opulent ships and sparkling jets. The roar of those steam engines is enough to take you back in time. In spite of being in the midst of a rigorous railroad schedule, you may still have a good time celebrating Christmas in Phoenix. Among the things to do on Christmas day in Arizona, you can see a train show where the train travels through made-up exotic landscapes, or you can enjoy a toy train trip where even the adults will have a blast.
Book a Stay and Explore
Getting a lux condo rental in Phoenix and nearby Scottsdale is an excellent option for people coming to enjoy Phoenix Christmas festivities from afar. It's best to plan ahead if you want to take advantage of any Christmas Eve deals, as people like to flock to enjoy the benefits of those. Concerts and dance performances are frequently scheduled to keep the crowd entertained. All dancers are welcome to share their talents with the world. The warm welcome is only matched by the pleasant sounds of the music.
Historical and Royal Fun
Some of the nation's most beautiful and historically significant parks open their gates on Christmas Eve for public use. Not many things to do on Christmas day in Arizona can beat the High tea served at these historic sites, where guests are given the royal treatment. The high demand, however, means that reservations are relatively quick to pass. After all, just envision yourself sipping tea in a room that once belonged to a king or queen. It's not cheap, but it's well worth every penny.
Sporty Christmas Activities in Phoenix
These may appear mundane, but you shouldn't discount them, especially when Phoenix celebrates Christmas. In most water parks, for instance, you may go swimming with dolphins. Golf courses are immaculately maintained, and because it's the holiday season, you may even run into a few celebrities while you're out there. Not to mention the amazing deals you can get from Scottsdale golf packages. Furthermore, most lakes allow fishing every day of the week. Discounted prices for go-kart tickets are often available, too. These alternatives to the standard Christmas fare can be just as fun, if not more so, than the traditional celebrations.
Secure Your Christmas Condo Rental Today!
The mentioned Christmas activities in Phoenix are bound to make for a memorable holiday. With all the amenities of a luxury hotel, the Meridian condo rentals offer a comfortable and convenient accommodation solution. In the very heart of Scottsdale, Arizona, you'll find our fully equipped and tastefully decorated suites, ideal for a holiday trip to the desert.