Looking for condos for rent in Scottsdale but unsure about the best time to visit Arizona? We've mastered the art of the ultimate golf vacation and have all the secrets to planning for Arizona temperature highs and lows, so you don't have to. While the average temperature in Phoenix is generally mild, you can expect temperatures to rise during the summer months. Whether you're visiting for a special occasion or a corporate-sponsored golf trip, we've got you covered with helpful tips on the best times to visit the area!
The Best Time to Visit Arizona
Arizona is widely known for its year-round dry and sunny climate. It's also known for incredible desert landscapes and impressive mountain ranges that serve as a backdrop for many award-winning golf courses. Arizona continues to be a mecca for outdoor enthusiasts, art and culture connoisseurs, and sports fans alike.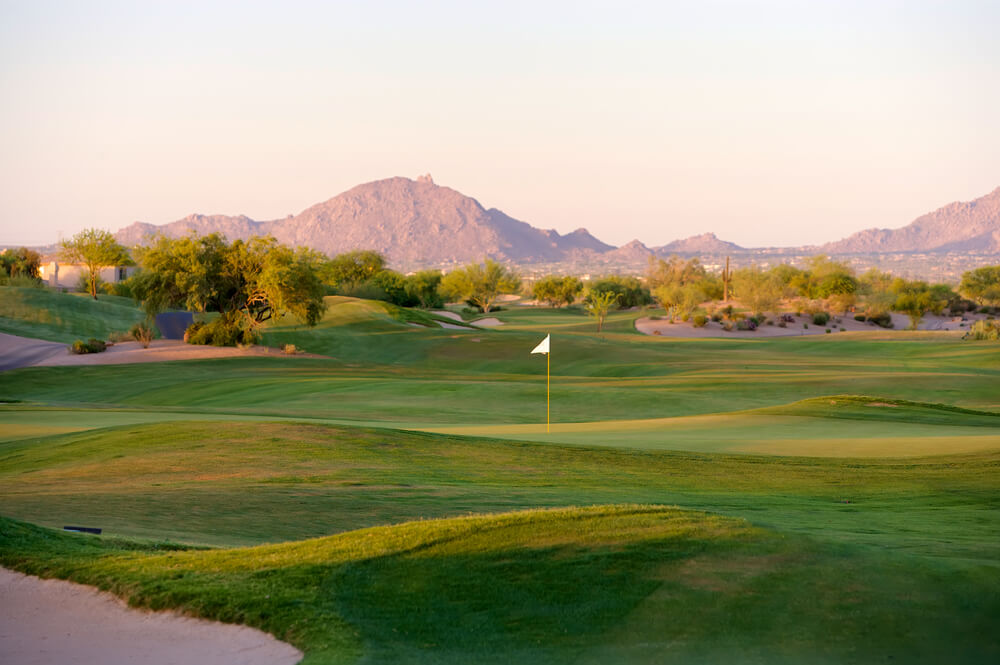 In general, the summer months can be unbearably hot with little humidity and scorching temperatures. As the months progress into the fall season, temperatures begin to cool and become considerably milder. Arizona temperature in springtime is especially pleasant with blooming cacti and wildflowers. When planning a trip, the average temperature in Phoenix is ideal between the months of November and April. The weather is perfect for golfing, entertaining, and outdoor activities with family and friends. When considering Phoenix weather by month for planning purposes, here are some things to consider before making your reservations: 
January

– January is the second coldest month in Phoenix. The average high temperature is around 65 and sunny, making it feel pretty warm and pleasant. Although the average temperature in Phoenix is a tad lower during this month compared to February and March, it is still very comfortable and ideal for a few rounds of golf. 

February

– As the winter season winds down, the average temperature in Phoenix increases to a high of 69.4 degrees. Low temperatures drop to 47 degrees, rising slightly from the previous month. The average Arizona temperature remains mild and sunny during this time. The month of February is perfect for a trip to the Grand Canyon.

March

– While spring approaches, so do rising temperatures with average highs and lows of 74.3 degrees and 51.1 degrees. If you're planning a golf vacation, you should also plan to attend a few festivals in the Phoenix area. The city lights up with a wide variety of festivals and entertainment. Of course, catch a spring training baseball game.

April

– The average high temperature in Phoenix continues to rise to 83 degrees with a low temperature of 57.5 degrees. April is another great month to visit Phoenix and one of the best times to visit Arizona. 

May

– This month gets the most hours of sunshine out of the year averaging 404 hours. The average high temperature in Phoenix now climbs to 91.9 degrees, with evening hours reaching 66.3 degrees. May is a great month to visit local parks and recreation with available swimming pools and kayaking. 

June

– June is among the hottest months of the year, with the average high temperature in Phoenix being around 102.0 degrees. It also gets the least amount of rain, averaging just one millimeter. June remains tied with May for receiving the most sunshine during the year. The highest temperatures are routinely over 100 degrees, but the lack of humidity in the air makes these high temperatures quite comfortable and ideal for outside activities.

July

– This month's average high temperature hovers around 104.2 degrees in Phoenix, with the mornings and the nights being comfortably warmer than in June. The temperature will mostly be above 100 degrees, but not being humid, the weather is more than ideal for fun outside.

August

– The month of August provides some welcome relief, with the average temperature in Phoenix dropping slightly but remaining steady in the 100s (at 102.4) Average low temperatures still remain consistent at 80.4 degrees. 

September

– Summer comes to a close in September, with the average high temperature in Phoenix at 97.4 degrees. An advantage for travelers during the summer month heat are the discounted room and golf rates. You'll find great deals during these months!

October

– Finally, October brings quick relief, with the average high temperature falling to 86.4 degrees, with average low temperatures at 62.9 degrees. 

November

– More falling temperatures in November, averaging between 73.3 and 50 degrees. Perfect golf weather.

December

– As the coldest month of the year, you can expect the average temperature in Phoenix to peak at 65 degrees, with lows reaching 43.5 degrees. Although this month receives the least amount of sunshine of the year, it is one of the best times to visit. The cooler weather presents plenty of opportunities for golfing trips and Christmas excursions. It's also a great time to explore the natural surroundings and everything that Phoenix has to offer. 
Golf and the Average Temperature in Phoenix
The Phoenix weather by month guide should provide you with a clearer perspective of the best times to visit Arizona. For golfers, it really depends on the preference, but most players are booking tee times between the months of October and November. The summer months can be unbearably hot, so rooms and golf rates are deeply discounted. In fact, you can play a premium course for less than half the price you'd pay during the regular season. 
For guests looking for entertainment like festivals, nightlife, eateries, and shopping, you'll find plenty of variety during the months of April and May. To avoid crowds, you'll want to adjust your itinerary to early May or late October. These are also the best months to visit the Grand Canyon, although winter months are a great option too!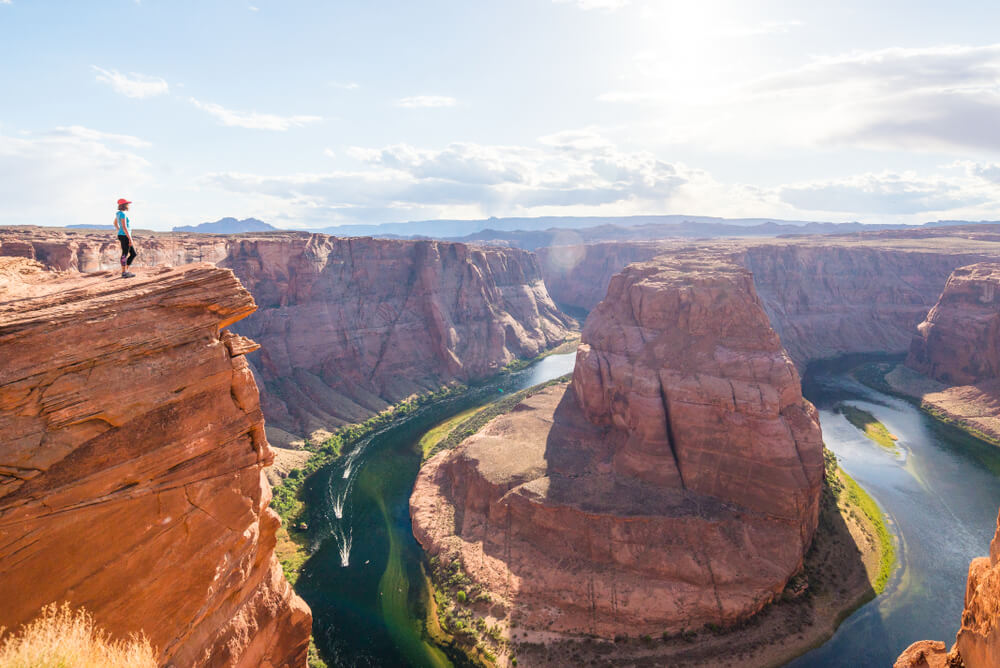 The Best Condos for Rent in Scottsdale
Now that you know the best times to visit let's start planning your trip! Our vacation specialists are always standing by to create a memorable experience for every guest and can help you plan your stay around the Arizona temperature highs and lows. We offer the best value in the area for luxury accommodations and unlimited golf. Here's what you can expect when you book with us at the best time to visit Arizona: 
Luxury accommodations

– Choose from one-, two-, or three-bedroom condos that start at 900 square feet and fully equipped kitchen! Imagine bringing your family on vacation with groceries waiting for you in a full-sized refrigerator. Celebrate a birthday in the dining room or host a pizza party in the living room. For couples celebrating a special occasion, a homemade steak dinner can make quite an impression. Other features include: 

Washer and dryer in every unit

Hotel-style bed

Private balcony in select units

Fully-stocked kitchen with Tupperware, dishes, pots, pans, and much more

Flat-screen TVs in the bedroom and living room

Premium amenities

– You won't have to go far to relax after a day of golf and entertainment. Our 24/7 concierge service can provide you with everything you need to make your stay more comfortable. From car rentals to dinner reservations, our specialists can help you coordinate your vacation. Other amenities include: 
Whirlpool spas

Heated swimming pools

State of the art fitness facilities

Clubhouse and BBQ
Unlimited stay and play

– Whether you are a beginner or a seasoned golfer, we have the perfect customized package for you. Get great rates on your luxury accommodations and golf with unlimited access to the best golf courses in the country

. 
Give us a call and book your next Arizona vacation with Meridian CondoResorts today!