If you're looking for the ideal vacation destination for the whole family, you simply can't go wrong with the abundance of interesting Scottsdale, AZ attractions. This Phoenix suburb has a lot to offer for adults and kids alike. Once you look through the best family resorts Scottsdale can provide, coming up with your itinerary won't leave you with a moment of boredom. That said, let's go over the fun things to do in Scottsdale that a whole family can enjoy.
What to Do in Scottsdale – 7 Scottsdale AZ Attractions
Old Town Scottsdale
Exploring Old Town Scottsdale is almost a routine part of your Scottsdale family activities. Aside from providing a relaxing experience with lovely views of exciting architecture, the area is full of shops and art galleries. This is the place to go for unique Southwestern souvenirs and jewelry. What's more, every Thursday is the ArtWalk event where people can visit galleries from 7 to 9 pm and see the art masterpieces up closer.
Of course, kids will have their share of fun in Old Town Scottsdale as well. This area features horse-drawn carriage rides children are bound to enjoy. And once they're done with the ride, they can visit the ice cream shop called Sugar Bowl, which also has its own video game arcade.
Miniature Golf, Arcades, and Rides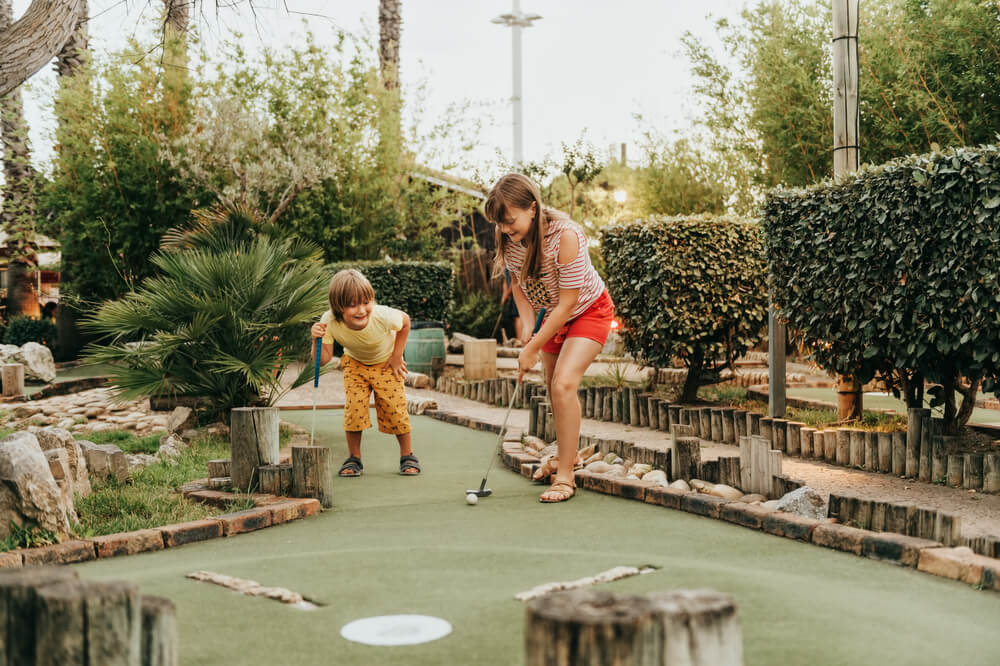 Families won't find a shortage of fun things to do in Scottsdale when it comes to kid-friendly entertainment. There are plenty of options to choose from in terms of video game arcades, theme parks, and mini-golf.
For instance, the famous water park Golfland Sunsplash offers a lot more than just water park rides. Here, guests can have fun at mini-golf courses as well as arcades and cool rides like bumper cars and more.
When it comes to Scottsdale family activities, both kids and adults will simply adore the Octane Raceway. For some people, this will be the spot that encompasses all the fun things to do in Scottsdale, from video game arcades to go-kart races and bowling. Parents can participate in grown-up races or take part in the junior ones together with their kids.
Among Scottsdale, AZ attractions, there are plenty of fun places to visit, such as Castles N' Coasters for outdoor roller coaster rides, Glow Putt for miniature golf that actually glows in the dark, and Crackerjax for more mini-golf as well as go-karts and bumper cars/boats. And if you're looking for a tasty pizza dinner with an extra arcade pastime, Peter Piper Pizza is the place to go.
Arizona Museum of Natural History
Suppose you're wondering about the best things to do in Scottsdale that are both fun and educational. In that case, the Arizona Museum of Natural History has to find its place on your list of Scottsdale family activities. For starters, this museum offers interactive activities where kids can go outside and pan for gold. You can explore the Lost Dutchman Mine, which even allows you to "put your family in jail."
That's not all, however. The Museum also has a Hohokam village where visitors can use stone tools to grind maize or try to do a giant puzzle to get the right image of Native American pottery. The most popular exhibit is undoubtedly the Dinosaur Mountain, where animated dinosaurs create actual floods down the mountain about every 20 minutes.
Arizona Science Center
In case you want to know what to do in Scottsdale for a whole day with your family, you shouldn't miss your chance to pay a visit to the Arizona Science Center. With another opportunity to learn through fun, children will be busy for hours while completing experiments and playing with different buttons and nobs. This is also where Dorrance Planetarium is located, which is actually one of the nation's largest.
Bigger kids will genuinely enjoy the Forces of Nature exhibit, where the natural phenomena are stimulated on stage for the visitors to experience them first-hand, such as thunder and lightning, wind storms, and earthquakes. Of course, this is entirely safe and in a controlled environment.
Cactus League Spring Training
What to do in Scottsdale as a baseball fan? Simply take your kids to spring training as a part of your Scottsdale family activities. Fifteen different teams use Scottsdale Stadium and Salt River Fields at Talking Stick as their training ground. This includes some huge teams, such as the Texas Rangers and the San Francisco Giants.
Of course, you can actually buy tickets for the season games and use your family trip to Scottsdale to watch the Arizona Diamondbacks.
Children's Museum of Phoenix
In case you're traveling with kids who are ten years old or younger, one of the best things to do in Scottsdale is definitely a visit to the Children's Museum of Phoenix. The Museum has 14 different exhibits, and it usually takes the kids between two to four hours to explore them all. The most popular activities include the Building Big exhibit, where kids can build their own cities and forts, as well as the Noodle Forest, where they can have fun navigating their way through it.
Of course, there are other opportunities for fun as well, such as a book loft and various climbing structures, a pretend grocery store, and more.
Live Theater Performances for Families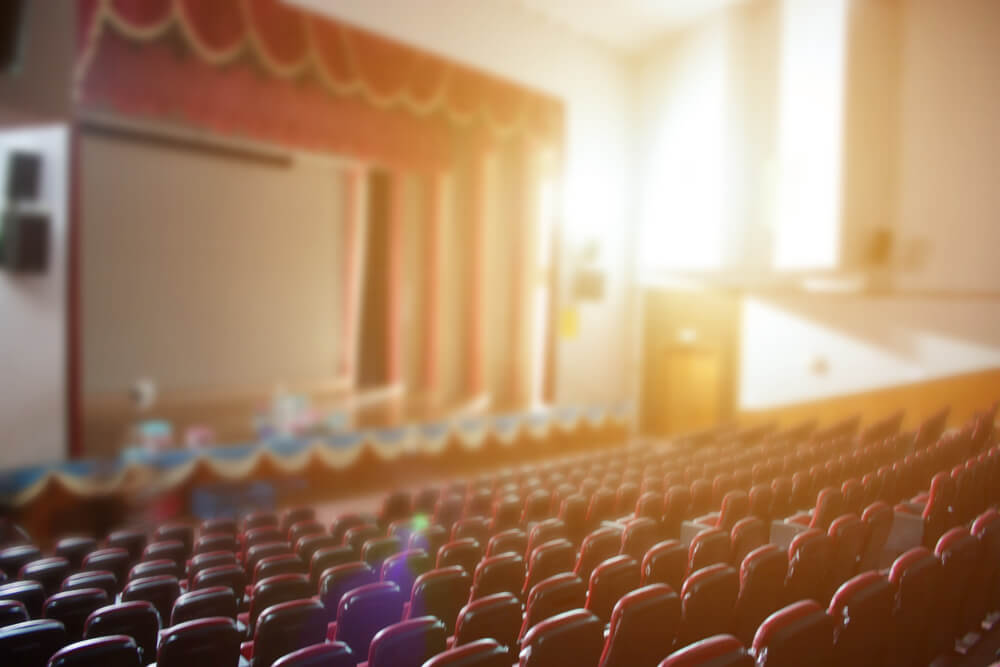 Some of the best things to do in Scottsdale when on vacation involve taking your whole family to see live performances in the theatre. Both Don Bluth Front Row Theatre and Desert Stages Theatre will tickle your fancy and provide fine enjoyment for everyone.
As the name suggests, at Don Bluth Front Row Theatre, you will always get to enjoy the view from the front row seats. The seats are arranged so that they completely surround the stage from three different sides. Even though it may be small, the quality and talent involved are superb. You can always find tickets for family-friendly shows such as The Wizard of Oz or Mary Poppins.
And if you find yourselves at Scottsdale Fashion Square Mall, you can also pop into the Desert Stages Theatre, where you can pick and choose between exciting productions on the Main Stage, Actor's Café, and Youth/Teen stage.
Scottsdale has a lot to offer to families on vacation as it's rich in fun activities and attractions that are amusing for both children and adults. Don't hesitate to make the most out of this vacation and provide a luxury stay for your family at incredible prices available at Meridian CondoResorts. Not only will all the hotel's amenities and services be at your disposal, but you can also count on the fully furnished condos that cater to the ultimate comfort during your stay. Of course, if you also enjoy practicing your swing from time to time, you can explore the benefits of Meridian's Unlimited Stay and Play Golf Packages. Either way, we're confident that the lux accommodation in the very heart of sunny Scottsdale will contribute to your unforgettable Arizona vacation.