The healthcare professionals that are on the frontline every day during this quarantine are true heroes, and Meridian CondoResorts wants you to know that we acknowledge your hard work and sacrifice for our health and safety. Whether you're currently local or planning your next health spa getaway, there are plenty of things to do in Scottsdale that will take your mind off COVID-19. You deserve to treat yourself with our luxury condo rentals, exceptional amenities, and unlimited stay and play golf packages. We are conveniently located in Scottsdale and surrounded by the best in shopping and entertainment. You'll have to see it to believe it. 
The Best Place to Stay for a Healthcare Professional
We completely understand your need for rest and relaxation during these unusual times. That's why we offer the best in vacation rental experiences. Our 1, 2, and 3 bedroom condos come fully equipped with a washer and dryer, big screen smart TVs, gourmet kitchens, generous balconies, and free phone calls to the US and Canada. The amenities we offer may make you hesitant about leaving the property completely. That's because we offer whirlpool spas, state-of-the-art fitness centers, clubhouses, BBQs, and sparkling swimming pools. Our seasoned and professional staff can easily arrange rental cars and stock your room with groceries before or during your trip. We can also arrange special rates for premium services and point you in the right direction to the nearest boutique or shopping mall. Additionally, our concierge service is available 24/7 to assist with tee times, grocery delivery service, and even dinner reservations. When you stay with us, you'll receive a truly elevated experience like no other.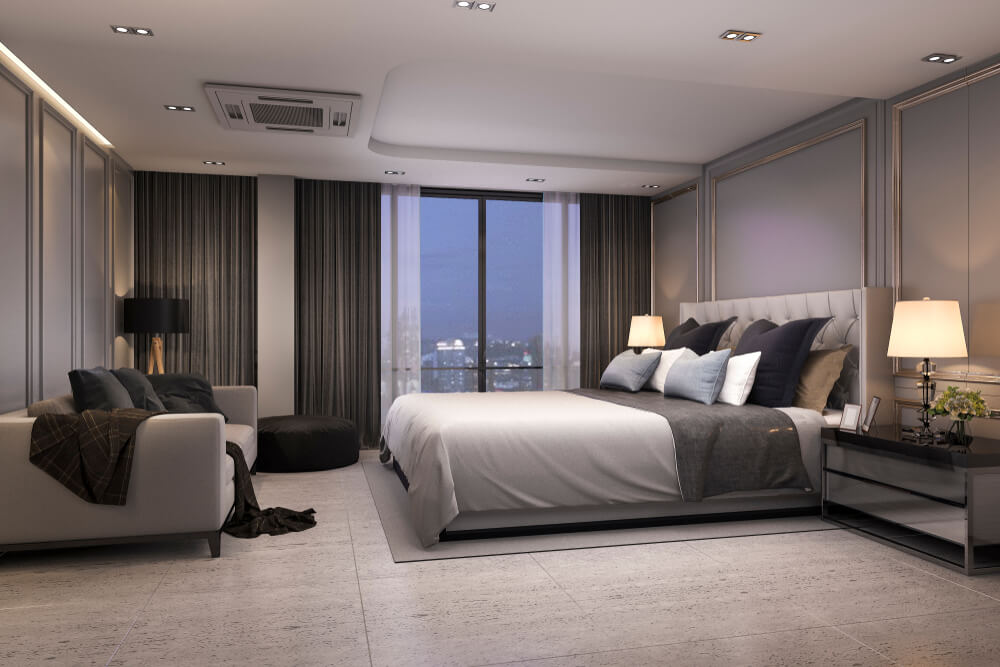 Centrally Located for the Best in Entertainment and More
Regardless of the reasons for your visit, you will be within minutes of the best entertainment and dining Scottsdale has to offer. It's one of the most popular places for conferences and other business events as well. Here's a quick look at some of the places you'll want to visit during your stay with us: 
Desert Botanical Gardens

– You've never seen natural beauty like this before. Immerse yourself in a peaceful and vibrant setting filled with beautiful plants and hummingbirds. Explore different Sonoran Desert cacti and other plants used by the natives for medicine, food, and building materials. While you're there, you won't want to miss the exhibits, events, tours, and numerous activities for the whole family. 

McDowell Sonoran Preserve

– Partnered with the City of Scottsdale, the McDowell Sonoran Preserve is committed to encouraging global preservation through research and science. This 30,500-acre living natural resource is tended to by over 700 volunteers. Perfect for the entire family, discover the Parsons Field Institute that focuses on ecological restoration and assessment of climate change through the All Trails Club. Connect with other outdoor enthusiasts as you explore 225 miles of sun-drenched landscape and desert paradise.   

Pinnacle Peak Park

– With over 150 acres of open space, Pinnacle Peak Park is a great place to hike, picnic, and rock climb. Check out the unique tours and events available like Full Moon Hikes, Astronomy Evenings, Blacksmithing demonstrations, interpretive tours, and wildlife programs. Bring your binoculars and spend cool evenings staring at the stars and night sky looking for planets, multiple star systems, and globular clusters through high powered telescopes. 

Main Street Arts District

– Open daily, the Main Street Arts Districts is bustling with creative energy, history, and culture. Every Thursday evening, check out the live entertainment, art exhibitions, and wine tasting. If you miss Thursday evening, you'll want to make time to spend time at the local Smithsonian affiliate Western Spirit: Scottsdale's Museum of the West. The award-winning museum celebrates the history of the old American West. There is also plenty of shopping, dining, and nightlife to get into. So, make sure to add this as a priority on your list of activities while you visit. 

Scottsdale Stadium

– There's more to this stadium than just a hosting baseball greats during spring training season. It is centrally located in the middle of scenic downtown Scottsdale and surrounded by restaurants, clubs, and galleries. We can't forget to mention that it is the home to the famous Cactus League and Arizona Fall League. 

MacDonald's Ranch

– Immerse yourself in the wild west at the MacDonald's Ranch which has been a staple in the community for 64 years and counting. Bring the family for a one of a kind experience complete with horseback riding, stagecoach rides, cowboy cookouts, and a petting zoo. With so much to do, you'll want to make plans to see the pumpkin patch in October. 
Take Advantage of Our Unlimited Stay and Play Golf Packages 
We can't forget to mention our famous unlimited stay and play golf packages. Stay in luxurious condo rentals while golfing on world-class courses with stunning mountain views. As one of the most popular things to do in Scottsdale, our golf packages make this favorite pastime easy, affordable, and unforgettable. There are a total of 54 golf courses in Scottsdale and nearly 200 in the Phoenix area. We partner with almost every golf course locally and can customize your golf adventure to your needs. Here's is just a few of the stellar golf courses you can expect to play on: 
TPC Stadium 

Rancho Manana 

Las Sendas

Dove Valley Ranch 

Boulders 

Eagle Mountain 

We Ko Pa 

Hillcrest  

Wigwam 

Troon North
We Care About Your Health and Safety
We know how much you value health and safety and that's why we are doing things a little different during this time. As the country slowly reopens for business, we want to ensure peace of mind for all our guests. Our current procedures for making your stay as comfortable and safe as possible include: 
Flexible cancellation and modification policies on any new and existing reservations. 

Limited face to face interaction with remote and direct condo check-in procedures

A full commitment to upholding the highest standards of cleanliness with extra precautions taken to thoroughly keep your condo and high traffic areas clean. 

Condos will be vacant for at least 3 days prior to your check-in date to assist with eliminating any and all germs. 

Condos with beautiful views are available with private attached garages upon request. 

Golfing is still available with similar cleanliness precautions, such as wiping carts with disinfectant, keeping the flagpole in the hole at all times, spacing out tee times, and allowing pairs to play on their own. 
Check out Our Health Vacation Packages
As a health professional, you have a lot on your plate. For this reason, we have a full concierge service available 24/7 to help you with the logistics. Whether you couldn't find the time to book the dinner reservations or reserve the car rental, our seasoned staff is here to help with all the details. Our luxury condo floor plans begin at 900 square feet and go up to 1400 square feet. You'll be resting on hotel-style pillow-top beds with beautiful views of the surrounding desert oasis. The sunsets here are second to none and you'll want to see them from your patio. If you choose to stay in, you can cook a full dinner with dishes and Tupperware supplied for your convenience. We are experts in hospitality and look forward to hosting you soon. 
Book your luxury stay with Meridian CondoResorts today!