Can we just all agree that anytime is a good time for golf? Ok, now that we've come to that understanding, there are great places to find the best value Phoenix golf courses. Is peak season typically more pricey? Sure, if you don't take the time to find great deals during Scottsdale golf week specials, for example. The main point is that these great golfing deals exist if you look for them. You're in luck today since we've decided to find the information for you. 
Understanding golfing seasons
Golfing seasons are very simple. They coordinate with Arizona seasons. Just so you know, spring lasts a couple of months, summer is around five months or more, fall stays for two months, and winter stays pretty mild for two months. The peak seasons in Scottsdale and Phoenix are similar but have slight differences. To put it simply, the rates depend on the temperature. Some courses have 3 different rates for different times of the year. You'll also find some great deals at Scottsdale public golf courses. We've included some of the best to visit in this list as well. 
Best bargains all year round
If you're in Arizona over the summer and you're looking to golf, be sure to check out Meridian CondoResorts. We offer the best golf prices for this period of year, while setting you up with luxury lodging so you can relax and prepare to hit the golf course. 
Summer may be the most affordable, but periods just before May and just after September are attractive as well. For most people, this is the ideal time for golf. The morning temperatures are still in the 80s and humidity is so low that it doesn't feel hot and your clothes stay dry. You will undoubtedly find amazing deals on unlimited golf at the top courses.
Arizona weather is best between October and April. Rates may be a bit higher than the summer but you will still find great bargains. While the rest of the country is freezing, you can have a memorable Scottsdale golf vacation and enjoy pleasant sunny weather. During this season, Twilight play is also a good option. 
Otherwise, when you're looking for a golfing bargain, it's best to stay away from Northern and Old Town Scottsdale where the most expensive and coveted courses are. Most tourists visit these areas and golf due to their beauty and strong reputations for delivering decades of excellent customer service. Scottsdale golf courses' best value-added experiences can be found at Scottsdale public golf courses. One of the most scenic public courses is Rancho Manana.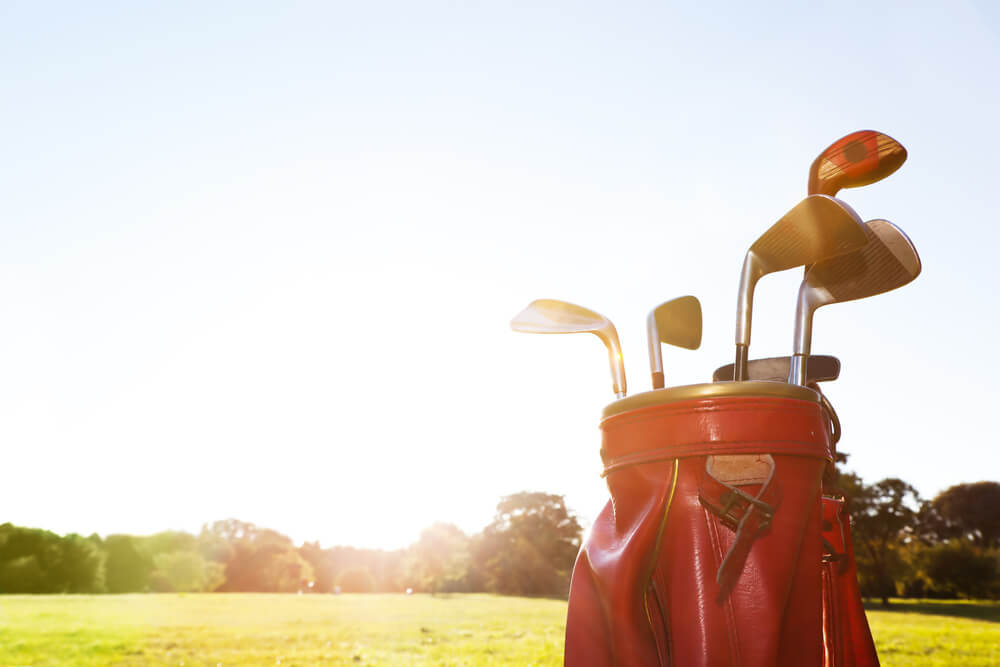 Timing & packaging is everything
Give us a call and let us help you book your golf sessions in advance so we can guarantee you the best tee times. With over 200 golf courses throughout the Valley, you will surely find something to suit your needs. Unlimited packages provide a good option for savings by reducing the amount you pay per round while letting you play more. One of the best golf courses with great savings is Las Sendas. Others featured on our site include: 
Coyote Lakes

Dove Valley Ranch

Eagle Mountain

Golf Club of Estrella

Talking Stick Golf Club

Legend Trail

Lookout Mountain

Ocotillo

Quintero

Rancho Manana

TPC Stadium

Trilogy at Vistancia

Troon North Monument

Troon North Pinnacle

Verrado Victory

Verrado Founders

We – Ko – Pa Cholla

We – Ko – Pa Saguaro
Book your stay and play unlimited golf package today
With luxury condos equipped with gourmet kitchens and resort amenities, you'll feel right at home while taking advantage of golfing bargains. We offer many options including unlimited stay and play golf packages starting at just $59! Yes, you read that right. Customize your golf package with car rentals, exclusive amenities, and localized expertise. Take a look at our website today and give us a call. We'll take it from there.