Looking for a change of scenery this holiday season? Come explore the "the West's most western town" under Scottsdale Christmas lights with friends and family in luxury! Our luxurious accommodations and unlimited stay and play golf packages are a perfect way to relax after the quarantine. With superior cleanliness standards and access to the country's most beautiful golf courses, a stay at Meridian CondoResorts for the holiday season will start the next year off right! We'll share the best ways to spend the holiday season during your stay with us. 
Best Place to Travel for Thanksgiving
The best Thanksgiving vacations are spent with family and friends over home-cooked meals. Our luxury accommodations come with a fully equipped kitchen if you prefer to make a Thanksgiving dinner in your condo. Before you arrive, our 24-hour concierge can stock your refrigerator with everything you need for a complete Thanksgiving feast. With a full-size dining room table and comfortable seating in the living room, the whole family will enjoy a relaxing holiday in front of a 65 inch flat-screen TV. 
Scottsdale is a big tourist destination and is very busy the day before and after Thanksgiving. Although most places will be closed on Thanksgiving, you will still be able to enjoy plenty of resorts and restaurants. If you choose not to cook on Thanksgiving, you will have a number of exceptional options available. 
From brunch buffets to four-course turkey dinners, you'll enjoy eating pumpkin pie from a terrace overlooking the desert landscape. Most restaurants will remain open until the evening with plenty of time to watch the sunset while eating an apple brined turkey breast.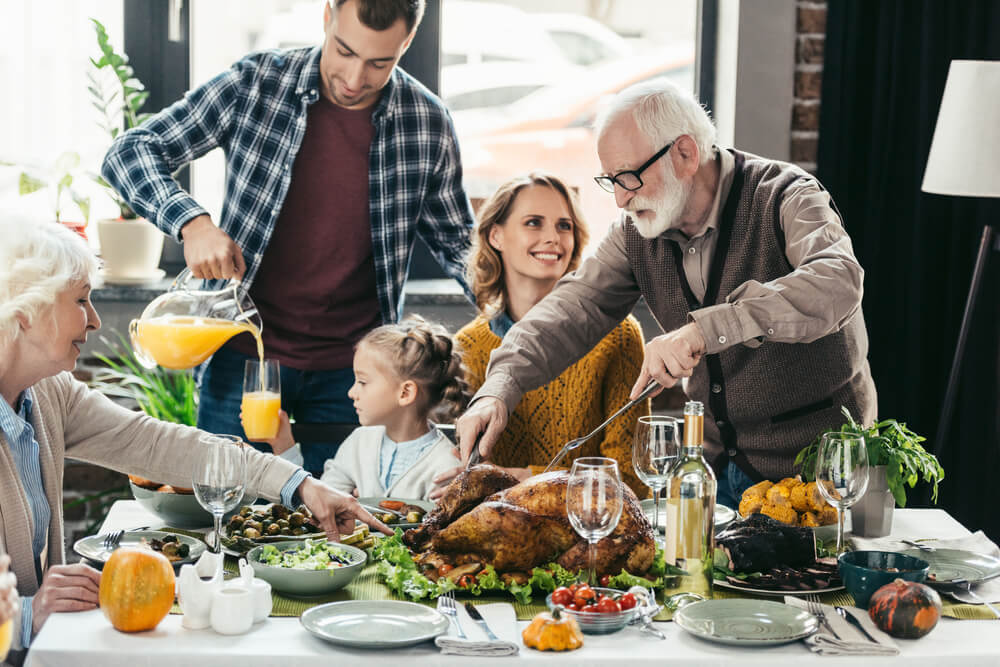 Christmas in Scottsdale
Our seasoned staff is made up of Scottsdale locals who know the best places to celebrate Christmas in Scottsdale. Share the holiday season with family-friendly events that will light up your vacation and infuse you with Christmas cheer. From month-long, holiday-themed ceremonies to gourmet dishes, Scottsdale Christmas lights are a must-see experience! Many events are held annually, including: 
Holiday Lights at McCormick-Stillman Railroad Park

– Scottsdale knows how to throw a party and the traditional tree lighting ceremony with train rides at McCormick-Stillman Railroad Park is no exception. Bring the kids to visit with Santa and train rides throughout the winter wonderland. Since admission to the park is free and train rides are only $5 each, you'll have plenty of room in your budget for holiday activities. Tickets are sold for specific time blocks which give kids a chance to avoid long lines while enjoying multiple train rides!

Winter Wonderland

– When you are looking to bring the Christmas spirit up a few notches, the Scottsdale Winter Wonderland exhibit features 250,000 computerized and choreographed Christmas lights. The kids will love the Island of Misfits toy display as well as the bubble and snowfall show. It is considered one of the best and most impressive residential holiday displays in Arizona. Admission to the Scottsdale Winter Wonderland is free! 

Zoolights

– Known as one of the largest holiday shows in the Southwest, the Zoolight display features over 2.5 million Christmas lights strung throughout the Zoo! Treat the family to countless animated displays and new ones created every year. At every hour you will be treated to orchestrated light shows while being surrounded by numerous animal-themed displays. You will have access to carousel and camel rides with the chance to explore a stingray touch tank. As you stroll the zoo, you can sip on apple cider, hot chocolate, and holiday snacks. Before you leave, you'll want to grab a keepsake from the Zoolights event. 

Las Noches de las Luminarias

– If you're looking for an elegant and cultural experience for the holiday season, the Desert Botanical Gardens will meet and exceed your expectations of Christmas in Scottsdale. Every year, the walkways are lined with over 8,000 flickering luminaria bags to sold-out crowds. Throughout the evening, live music is played, including mariachis. Spend the evening enjoying a holiday meal complete with all the trimmings by reserving a table at the garden's restaurant. As one of the most unique and highly sought holiday destinations, tickets sell out quickly!

Scottsdazzle

– This popular and month-long celebration kicks off the holiday season in Scottsdale with a traditional tree lighting ceremony on Black Friday featuring a tree imported from Italy! It is decorated with over a million customizable lights that radiate on the Soleri Bridge and bring Christmas cheer to Downtown and Old Town Scottsdale. For the adults, there are holiday-themed events, wine tastings, and free parking available on Camelback Road near Nordstrom. 
Things to Do New Years Eve in Scottsdale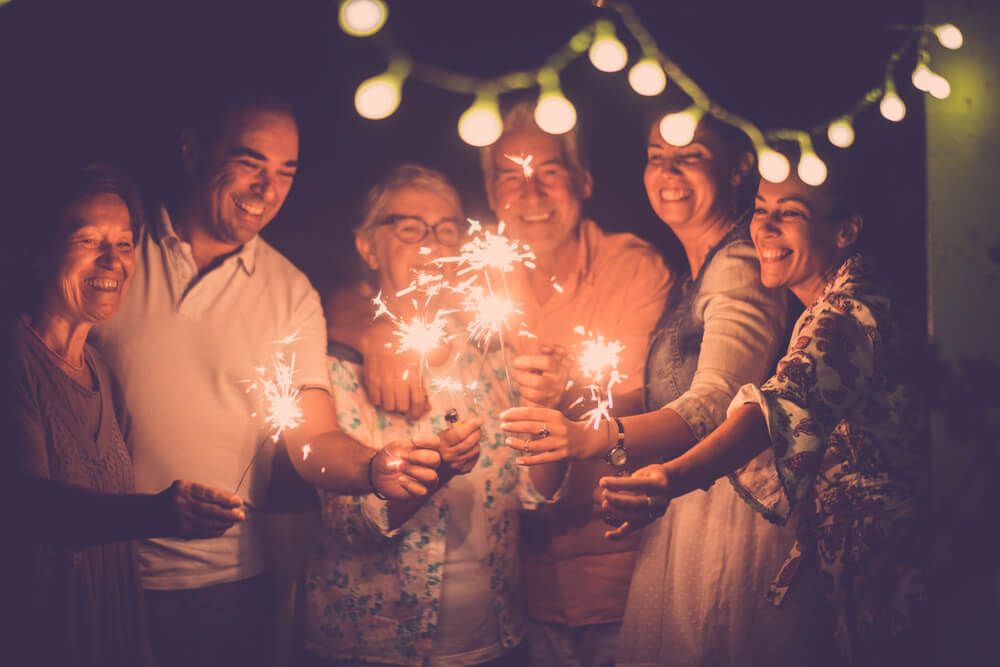 There is nothing like seeing a fireworks display in a desert sky! When you're looking for a chance to dance all night on rooftops with extravagant celebrations, there are numerous things to do on New Year's Eve in Scottsdale. You'll find a number of unique locations featuring masquerade balls, parties, and fireworks that will help you ring in 2022 in style:
Medieval Times Dinner & Tournament

– Step into the new year like royalty with a fun and unique experience among kings and queens! Bring the whole family to an 11th-century castle and four-course feast with a live performance you'll never forget. 

Talking Stick Resort

– If you're looking for things to do on New Year's Eve with your significant other, you'll want to party in any one of the ballrooms of the Talking Stick Resort. Celebrate the new year with exotic cocktails, live music, a massive balloon drop, champagne toast, and a party that lasts all night long!

Cielo at Adero

– When you're looking for an intimate but elegant way to start the new year, you'll want to dine at Cielo restaurant beneath the desert stars. This venue features an exceptional three-course meal that includes options like baked salmon, roast tenderloin, lobster bisque, roast tenderloin, champagne souffle, and more. 
Stay at Meridian CondoResorts for the Holidays
We are the only Scottsdale lodging option that provides luxurious accommodations at an incredible value! We provide the best Thanksgiving vacations because of our proximity to vibrant nightlife, premium restaurants, and convenient shopping. When you stay at Meridian CondoResorts for the holiday season, you can celebrate in the comfort of your own home away from home: 
Luxury accommodations

– One of the best things to do on New Year's Eve is to make a delicious, home-cooked meal for your significant other. Our luxury condos start at 900 square feet and include a fully equipped kitchen with refrigerators, dishwashers, ovens, ranges, and more! Watch New Years' specials on the living room's 65-inch flat-screen and enjoy dinner from a full-sized dining room table. You can pack light during your stay at Meridian CondoResorts because each unit comes with a washer and dryer. 

Premium amenities

– Take advantage of onsite amenities like a whirlpool spa, fitness center, heated swimming pool, and a clubhouse available for private parties. Our 24-hour concierge service can help you plan your New Year's gathering with flowers and champagne or dinner reservations at a restaurant. 

Stay and play golf packages

– Our unlimited stay and play golf packages offer guests exclusive access to the best of 200 golf courses in Arizona while staying in luxurious accommodations for an incredible value! We are the best place to travel for

Thanksgiving

because we welcome groups and offer unique discounts for unbeatable prices. Our seasoned specialists are available to guide you in choosing the best golf courses for your skill and experience level. 
Book your holiday getaway with us today!