Step into the enchanting world of Meridian CondoResorts, where the magic of Scottsdale, Arizona, comes alive. Since our humble beginnings in 1995, we've been proudly owned and operated right here in this sun-kissed oasis. Our mission? To create jaw-dropping golf packages and deliver the ultimate Arizona vacation experience. And boy, have we had a blast doing it! After all, this is the best place to stay in Scottsdale, without a doubt. 
Prepare to be whisked away to a realm of luxury and comfort as you step foot into our fully furnished, resort-style condos. Picture yourself in a sleek and contemporary paradise nestled in the most coveted corners of Scottsdale. Whether you seek entertainment, socializing, or pure relaxation, our condos offer it all. Dive into resort-style pools, surrender to the bliss of whirlpool spas, and fire up those outdoor barbecue grills for unforgettable gatherings. Oh, and did we mention that our condos consistently top Trip Advisor's charts? Come see for yourself why we're the go-to option for sun-soaked vacations in Scottsdale, Arizona.
Enjoy the Game of Golf to Your Heart's Content
Now, let's talk about our true passion: golf. With over 25 years of experience under our belts, we're the unrivaled leaders in crafting golf vacations in Scottsdale, Arizona. We've built strong bonds with local golf courses, and they've reciprocated by offering our guests exclusive rates. In fact, many courses roll out the red carpet for our Meridian guests, allowing unlimited golf at no extra cost. So swing to your heart's content and soak up the joy of playing all day for the price of a mere 18 holes.
But wait, there's more! Our seasoned Golf Vacation Specialists are here to ensure your journey is seamless from start to finish. With a wealth of knowledge and a genuine love for the game, they'll delve into every intricate detail about each course. From location to facilities and course conditions to any other tidbits you desire, they'll tailor your group's golf itinerary. With a plethora of courses at your fingertips, you and your friends can embark on a fresh golfing adventure year after year.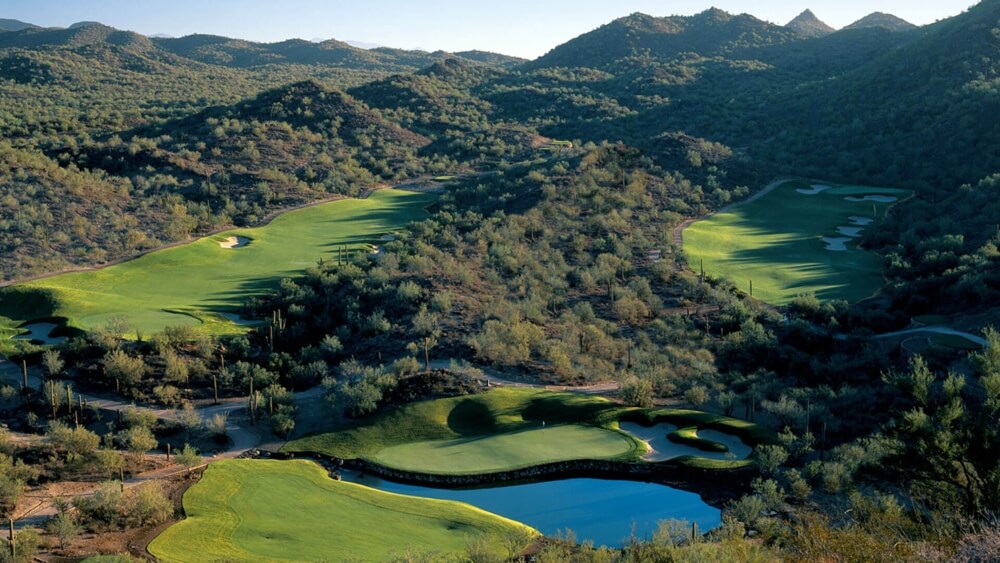 Why Choose Meridian CondoResorts?
So, what makes us truly special? Well, we're not just any run-of-the-mill company. We're locals through and through, specializing exclusively in the Scottsdale/Phoenix area. Our focus on the local scene gives us an intimate understanding of the region, ensuring you get precisely what you're searching for. At Meridian CondoResorts, customer service is our crown jewel. We strive to go above and beyond, surpassing your wildest expectations. Need assistance at any hour of the day or night? No worries, we're here for you. In addition to booking your lodging and arranging phenomenal golf experiences, we can cater to your every need. Rental cars, golf club rentals, golf lessons—we've got you covered. 
Seeking the best dining spots or thrilling activities? Consider it done. Dinner reservations, exciting adventure excursions, and more await you at our fingertips. We're dedicated to making your dream vacation a reality.
So, let Meridian CondoResorts be your gateway to the Scottsdale paradise you've been yearning for. Get ready to immerse yourself in an experience that will leave you with a treasure trove of cherished memories. The Arizona sun awaits, the golf courses beckon, and we're here to ensure your journey is nothing short of extraordinary. That said, let's see what things to do this summer in The West's Most Western Town. 
Things to Do in Scottsdale in the Summer
Explore the Desert Oasis
Escape the bustling city this summer in Arizona and immerse yourself in the natural wonders of the desert. Embark on hiking trails that wind through rugged mountains, revealing breathtaking vistas at every turn. Discover the lush Sonoran Desert ecosystem, home to unique flora and fauna that flourish in the arid climate. Don't forget to catch the mesmerizing sunrise or sunset when the desert sky ignites with hues of orange and pink, painting a surreal masterpiece.
Indulge in Resort Luxuries
Scottsdale boasts an array of world-class resorts, offering the perfect retreat from the summer heat. Immerse yourself in luxury as you lounge by sparkling pools, sip refreshing cocktails, and enjoy rejuvenating spa treatments. Many resorts also offer exclusive summer packages, including discounted rates and enticing amenities, ensuring your stay is unforgettable.
Tee Off at Premier Golf Courses
For golf enthusiasts, Scottsdale is a golfer's paradise. Among many things to do this summer, don't miss your chance to experience the thrill of teeing off on immaculate fairways against a backdrop of stunning desert vistas. The region is home to numerous championship-level courses designed by renowned architects. Whether you're a seasoned pro or a beginner, the challenging greens and picturesque landscapes will leave you with lasting memories.
Unleash Your Inner Art Aficionado
Scottsdale's vibrant art scene beckons art lovers from far and wide. Explore the city's numerous art galleries and museums, showcasing an eclectic mix of contemporary, Western, and Native American artwork. Take a stroll through the renowned Scottsdale Arts District, where you'll find captivating sculptures and captivating street art. Don't miss the opportunity to visit the Western Spirit: Scottsdale's Museum of the West, which celebrates the rich cultural heritage of the American West.
Retail Therapy in Old Town
Step into the charming Old Town Scottsdale, where Old West meets modern sophistication. For a casual and relaxing summer in Arizona, explore a myriad of boutique shops, art galleries, and souvenir stores, offering a treasure trove of unique finds. Indulge in delectable culinary experiences at local restaurants, savoring the flavors of the Southwest. During the summer months, Old Town also hosts lively farmer's markets and art walks, providing a delightful blend of entertainment and shopping.
Escape to Desert Botanical Garden
Marvel at the remarkable beauty of the Desert Botanical Garden, an oasis nestled amid the desert landscape. Wander through vibrant trails, showcasing a vast collection of cacti, succulents, and other desert flora. Experience the enchanting atmosphere of nocturnal creatures during the popular Flashlight Tours, where the garden comes alive under the moonlit sky. With its tranquil ambiance and captivating exhibits, the garden offers a refreshing retreat for nature enthusiasts.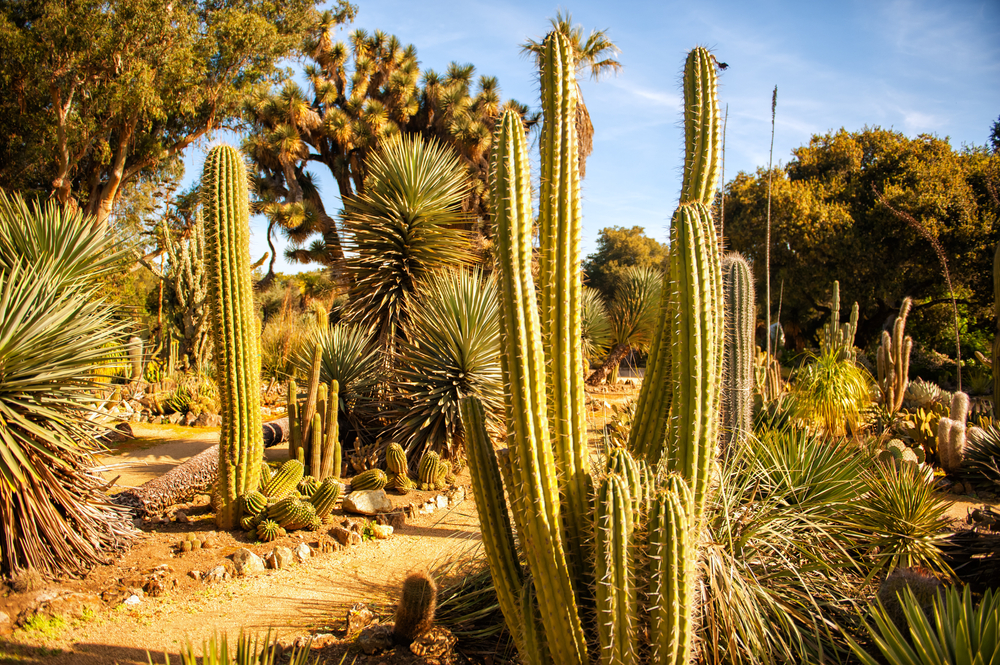 Thrilling Adventures
For those seeking an adrenaline rush, Scottsdale has you covered. Embark on exhilarating desert off-road tours, riding through rugged terrains in a 4×4 vehicle or on an ATV. Take to the skies with a hot air balloon ride, where you'll soar above the breathtaking desert landscape, embracing panoramic views that will leave you breathless. For water lovers, tubing down the Salt River or kayaking on serene lakes provides a refreshing escape from the summer heat.
To Conclude
Scottsdale is a playground of adventure, luxury, and natural wonders. From exploring the desert oasis to indulging in resort luxuries, from teeing off at premier golf courses to immersing yourself in the vibrant art scene, there are fun things to do in Scottsdale in the summer for every visitor. So, pack your sunscreen, embrace the warmth of the sun, and embark on a memorable journey in this captivating desert paradise. We at Meridian CondoResorts will make sure you have a truly unforgettable experience.