With over 25 years of providing exceptional hospitality to guests worldwide, we continue to stay informed about the newest golf technology on the horizon. Our golf vacation specialists are well informed about the best golf accessories as well as customizing the best Arizona golf packages. We create access to the best golf accessories for a value you won't find anywhere else in the area. Our unlimited stay and play golf packages can be reserved with golf rentals readily available when you arrive. Take a look at our overview of the best golf gadgets of the new year and our luxury accommodations golf packages. 
We Love Golf Gadgets and Golf Clubs
We're always looking for new ways to improve our golf game and decrease our handicaps. When you're looking to add more character to your golf stroke, we have a few of the best golf gadgets in mind. The ideas listed below will help you with everything from improving your put shots to organizing your golf equipment. 
In the meantime, we also provide golf club rentals during your stay at Meridian CondoResorts. Whether you choose to golf in pairs or groups, we have an unlimited stay and play package to fit your needs, along with club rentals featuring Taylor Made and Ping. Our affordable pricing tier starts at just $25 per day for five or more days of golf. The unlimited stay and play packages allow golfers to enjoy 2nd and 3rd rounds of play at no additional cost at some of the best golf courses in the nation. Instead of renting golf clubs at the course, we provide convenient rentals that can be returned by leaving them in the condo on your final day of play. Some of our featured golf courses include: 
TPC Stadium
Las Sendas
The Phoenician
Dove Valley Ranch
We-Ko-Pa
Coyote Lakes
Quintero
And many more!
The Best Golf Gadgets for the New Year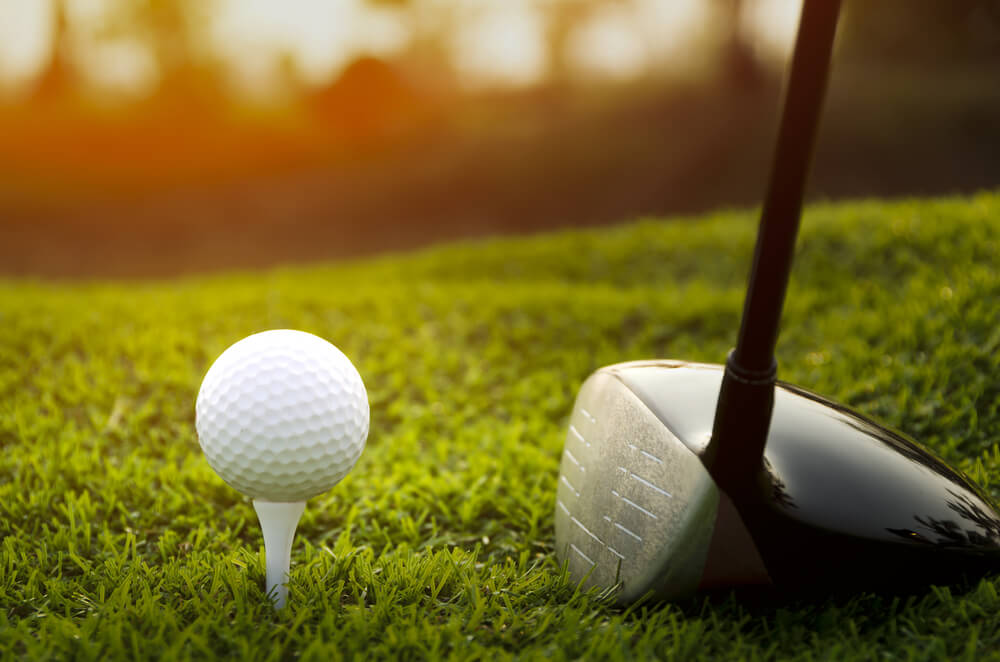 Golf gadgets make great gifts for golfers too! This list will help save you time searching for the perfect gift for your golfing buddy or yourself. Here is a brief list of the best golf gadgets for the new year: 
Arccos Caddie Smart Sensors

– Often labeled as one of the best golf gadgets on the market, these sensors are placed at the top of your clubs to record your golf swing. They send real-time information to an app on your phone about your golf game. These sensors are great for both beginners and advanced players because they indicate where you may need improvement. The product reviews show the usefulness with mostly five stars from most users. At only $200, it's a bargain and a must-have golf technology for every golfer.

Garmin Approach GPS Golf Watch

– Garmin is an industry leader in GPS tracking systems, and the golf watch is no exception. With great design and premium features, the Garmin Golf Watch accounts for slope and tracks all shots while sending the information to an app on your phone. Superior golf technology uses a compass feature that shows the direction of the tee at all times and provides the swing tempo of each shot. 

S60

– This is the top-of-the-line Garmin Golf Watch at $300. The pin position can be manually updated at any time, and the app comes with over 41,000 courses updated manually. Other features include Digital Scorecard, Autoshot, Hole Overview, and Pin Selection. 

S20

– This is the entry-level Garmin Golf Watch with a lower price tag of $120. It is light and well designed with an Auto Shot feature that analyzes every golf swing. Other features include distances of the greens and hazards and several layup options. 

S40

– This design comes with a color touch screen and most of the features of the S60. It does not include the Compass, Slope, or Swing Tempo but the improved battery life and downloadable interfaces make up for the missing features.  

SKLZ Gold Flex – Golf Training Aid

– This simple golf technology assists golfers in understanding how to hold and position a golf club better. An excellent training tool for a beginning and advanced golfer, it will perfect your form and help you build better golf habits. According to the manufacturer, over 80% of golfers are using inappropriate form while playing. The SKLZ Gold Flex prevents forced swings by using muscle memory golf technology. Priced at only $50, it is a gift that keeps on giving. 

Garmin S80 GPS and Launch Monitor

– You've probably noticed that Garmin is mentioned on this list more than once. That's because the golf technology doubles as a superior GPS and launch monitor. The device records your drive and shots while providing data for improving your golf game over time. In contrast, a Trackman may cost $5,000, but this personal monitor comes in at $500. It is a worthy option for the Garmin Golf Watch. 

TecTecTec VPro500 Golf Rangefinder –

This golf technology allows you to survey the entire golf course and provide accurate distance data with more information on how to make the best shots. Many golfers use this essential tool to familiarize themselves with new holes. 

Victorinox Swiss Army Golf Tool

– This Swiss Army knife is built specifically for golfers. With ten separate tools, the Victorinox contains scissors, a tee puncher, pocket blade, marker tools, and much more. You can find a packaged deal with Callaway golf balls online. For its usefulness, it is comfortable to carry on the golf course. 

THF Plastic Measure Golf Tees

– Known for being "unbreakable," these golf tees have a measuring guide and are made of high-quality rubber. They are protective and long-lasting, making them worth the hefty price tag. These tees are best suited for beginning golfers. 

Emperor of Gadgets Executive Indoor Golf Putter

– This golf technology is likely the first to come to mind when it comes to the best golf gadgets. The Executive Indoor Golf Putter is well made perfect practicing tool for beginners and advanced players alike. It comes with a putter, ball, hole, and carrying case. It is one of the best golf gadgets for practice off the greens. 
The Best Arizona Golf Packages are Found Here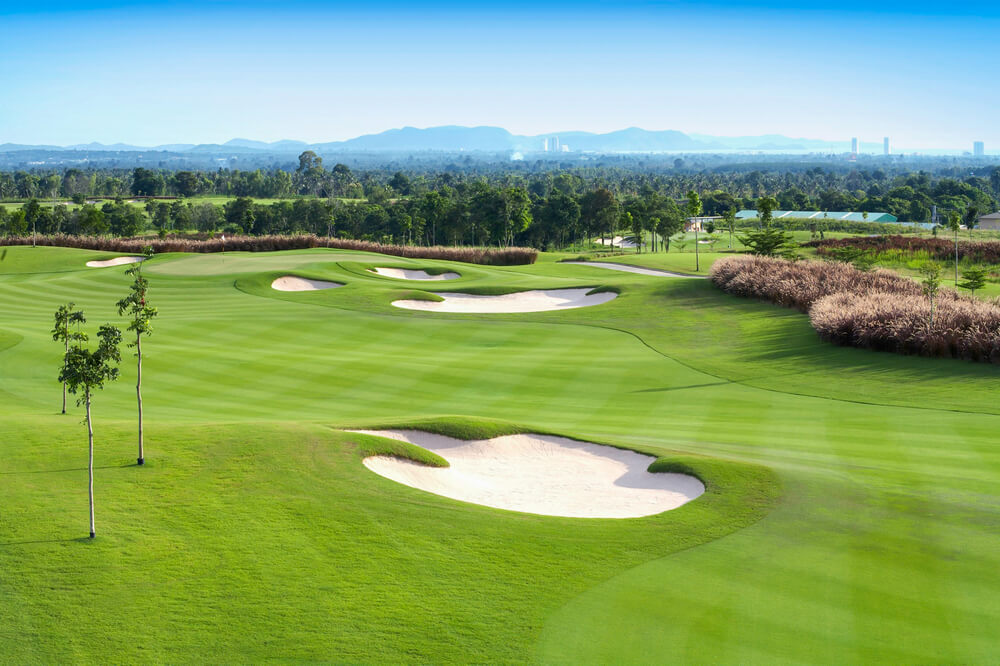 After using golf gadgets for practicing, we recommend making reservations for the best Arizona Golf packages at Meridian CondoResorts. High-quality hospitality is what keeps guests coming back annually. Our group golf packages come with additional discounts and options that can't be found anywhere else in the area. Some details of what we offer include: 
Luxury accommodations

– Starting at 900 square feet, our condos are fully furnished and equipped with everything you need away from home. From full-sized kitchens to washers and dryers, guests can pack light when staying with us. Large flat screens and Tupperware make our condos comfortable for families and couples. 

Premium amenities

– After a round of golf, guests don't have to go far to relax. With luxury amenities like whirlpool spas, heated swimming pools, fitness centers, and a clubhouse available for rent, guests can rejuvenate without leaving the property. When guests are ready to enjoy the surrounding area, our 24/7 concierge can make dinner reservations, arrange spa services, or book bike rentals. 

Unlimited stay and play golf

– Build your stay and play golf package with VIP access to award-winning golf courses throughout your vacation for discounted rates. One of our seasoned Golf Vacation Specialists will assist you with planning the perfect golf getaway!
Book your stay and play golf vacation today!