It's no secret that we at Meridian CondoResorts want all of our guests to have the best experience but we also want you to be healthy. That's why we've decided to give you a little insight into the Mayo Clinic in Arizona. With the current quarantine orders in place, it's good to know that when you make your trip here, you'll have no problems keeping yourself in good health. We've compiled a list of best accommodations nearby in the surrounding area for the Mayo Clinic Hospital Phoenix location and others. So, not only will we help with the logistics when you stay with us, we'll point you in the right direction should you or any of your family, friends, or colleagues get ill. 
What Is the Mayo Clinic?
If this is the first time hearing of the Mayo Clinic, that's ok. The Mayo Clinic is a top-ranked not – for – profit organization and academic medical center based in Rochester, Minnesota. It is one of the largest and best-regarded medical residency programs in the United States. It is also home to the top 10 ranked Mayo Clinic Alix School of Medicine and spends over $600 million on research with over 3000 full-time personnel. 
It all began in 1864 when William Mayo decided to open his medical practice as a sole proprietor in Rochester, which eventually evolved under his sons. He was soon approached by Mother Alfred Moes of the Sisters of St. Francis about starting a hospital after a tornado struck the area causing numerous deaths. Eventually, St. Mary's hospital was opened in 1889. As other physicians joined, the hospital flourished and Mayo established the Mayo Properties Association, making the practice a not-for-profit entity. This business model laid the foundation for what we know as the Mayo Clinic. 
Now, other major campuses exist in Florida and Arizona with affiliate facilities in Minnesota, Wisconsin, and Iowa. It consistently ranks high in Fortune Magazine's Best Hospitals Honor roll in the last 14 years. The Mayo Clinic College of Medicine and Science, a non-profit training college for medical and health professionals. Every year, the Mayo Clinic sees more than 1.3 million patients from all over the U.S. and 150 different countries. It is recognized for providing highly specialized medical care. Researchers for Mayo contribute to understanding disease processes, translating findings from the lab to clinical practice, and general clinical best practices. The clinic employs almost 600 doctoral-level physicians and research scientists and over 3400 additional health professionals and students.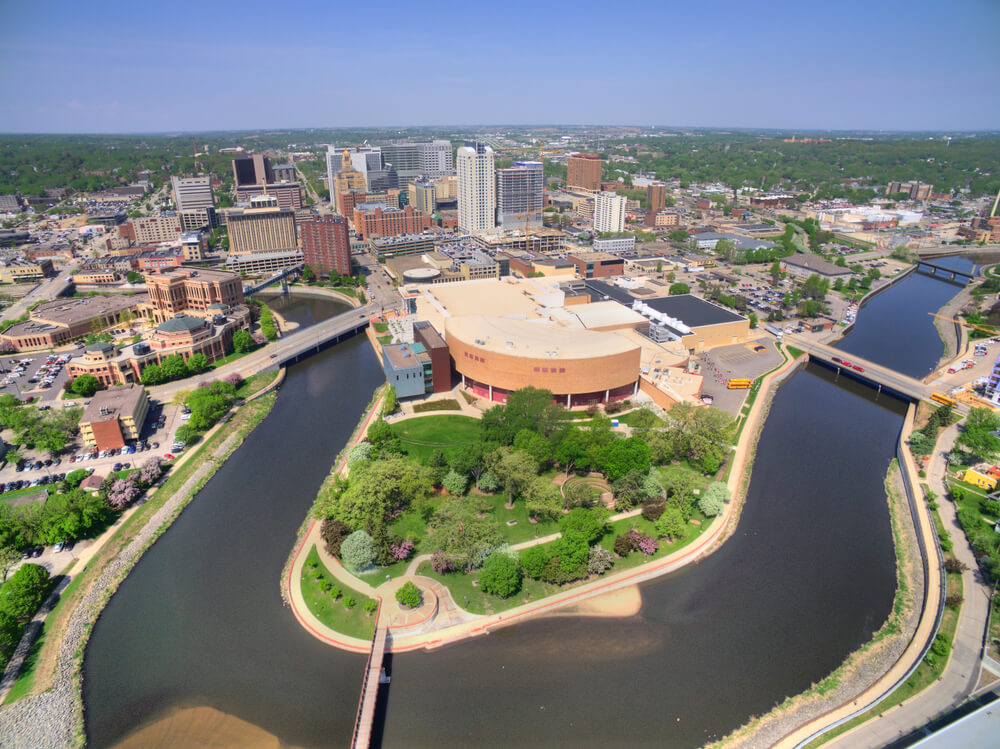 The Mayo Clinic in Arizona
The Arizona location provides local residents with top-ranked healthcare and is a major draw for patients throughout the country. Some have even relocated from other parts of the U.S. for treatment or to be close to the facility. Both the Scottsdale and Phoenix locations collectively treat over 90,000 patients a year. The Scottsdale Mayo Clinic is home to the Mayo Clinic, the Samuel C. Johnson Research Building, and the Mayo Clinic Specialty Building. The Mayo Clinic is equipped with 240 outpatient exam rooms. 
The Mayo Clinic Hospital Phoenix location is a 268-bed facility with 21 operating rooms, an emergency room, a full-service clinical lab, and a transplant center. It is also home to Mayo Clinic Specialty Building, an outpatient clinic near the hospital. It is consistently ranked as the #1 hospital in Arizona.
Accommodation Options Near Mayo Scottsdale and Phoenix Locations
The Mayo Clinic has partnered with Marriott in both locations. The Residence Inn by Marriott Phoenix Desert View if available for the Mayo Clinic hospital Phoenix location. The Courtyard by Marriott Scottsdale is available for the Scottsdale Mayo Clinic location. On-demand shuttle service is available from the hotels to the clinic and hospital daily during clinic hours. 
The Village at Mayo Clinic is a low cost and long term onsite hospitality house available for extended stays. Spacious casitas are made available for families visiting patients from out of town who are receiving a transplant or long term cancer treatment. 
This location is also home to the Arizona Transplant House and American Cancer Society Hope Lodge. The Arizona Transplant House has a long history that began 50 years ago. Located on the Brutally Ranch which was originally over 160 acres of land, the Transplant House is an expansion of the donated home of the ranch owners, Bruce and Sally Tweed. Arabian horses were raised on this property, making the family one of the most respected and successful families in the area. As the Mayo Clinic grew, new structures needed to be built to accommodate patients and their families that came to stay near the Hospital. 
Other highly rated Scottsdale lodging options available for the Mayo Clinic in Arizona are: 
Holiday Inn Express Hotel & Suites Desert Ridge Phoenix –

Located within 1.6 miles of the Mayo Clinic, Phoenix location, this hotel is midscale, with free breakfast, an indoor swimming pool that's heated, and an exercise room. 

Cambria Hotel & Suites North Phoenix

– Within 1.8 miles of Phoenix, this medium scale, the no-smoking hotel offers a free shuttle within a 10-mile radius with an outdoor swimming pool and exercise room. 

Westin Kierland Villas Scottsdale

– An upscale hotel within 2.7 miles from Scottsdale Mayo Clinic Hospital, it is near the Scottsdale Airport. Also within walking distance of Westin Kierland Resort, this hotel has a heated outdoor swimming pool open all year, exercise room, and a full spa. 

Sheraton's Desert Oasis Condo Hotel Scottsdale

– Also an upscale hotel only three miles from Scottsdale Mayo Clinic, No smoking, full-service location with a heated outdoor pool and an exercise room. 

Surestay Plus Hotel by Best Western Scottsdale

– A medium scale hotel located 4.2 miles from Scottsdale Mayo Clinic Hospital, this location does not have a shuttle but is within two miles of the Scottsdale Airport and offers free breakfast, an outdoor heated swimming pool, and an exercise room. 

Embassy Suites Paradise Village Pkwy Phoenix

– An upscale, all-suite hotel, a free shuttle is available to take you to any attractions within a one-mile radius. This location is within 5 miles of the Scottsdale Mayo Clinic with a heated outdoor swimming pool available all year and 24-hour exercise room. Free breakfast is available as well. 
Looking for housing rentals? There are some different available like VRBO.com, Airbnb.com, and HomeAway.com.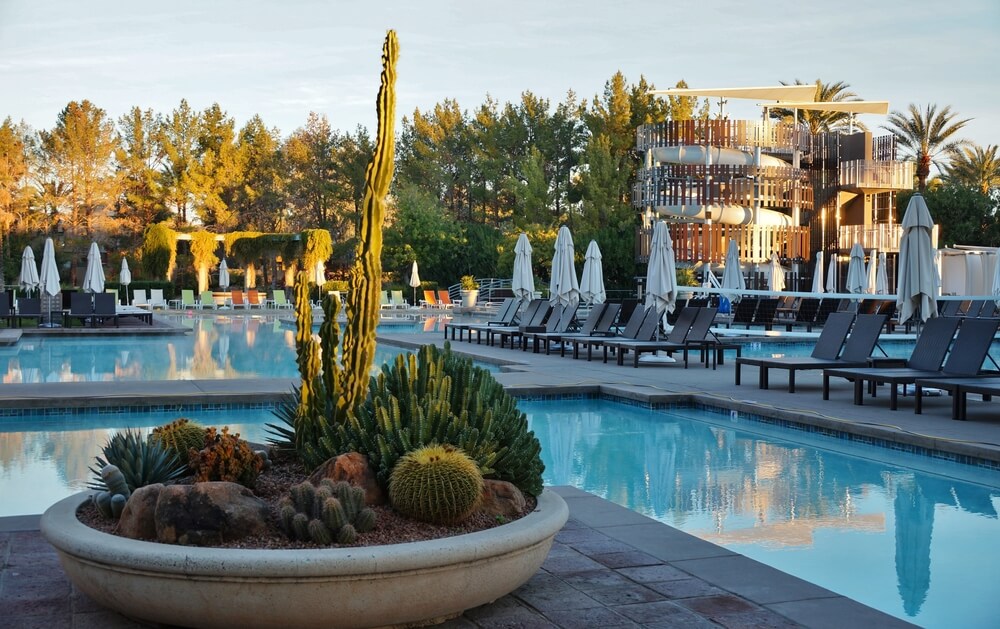 Book Your Stay at Meridian CondoResorts
If you're looking for the most comfortable and worry-free accommodations, look no further. Just a little over four miles away, Meridian CondoResorts is close to the Scottsdale Mayo Clinic. Taking care of all four types of health is important for overall well-being.With luxurious condos complete with full kitchens, washer and dryers, walk-in closets, reclining sofas, and open-air balconies, you'll feel right at home as you care for a loved one. There's plenty of space available if you plan to bring the whole family. Our flexible sleeping arrangements and floor plans are fully adjustable and customizable to your needs at no extra cost. You can choose between one-bedroom and three-bedroom accommodations. Personal concierge service is available to help you with the logistics of your visit. If you need grocery delivery, rental cars, air mattresses, or cribs, we have you covered. Book your stay with us today!