Scottsdale is a golfer's paradise, and we welcome you to experience it at Meridian CondoResorts. When you take advantage of our unlimited stay and play golf packages, you will have access to different types of golf clubs to rent. We welcome groups and offer additional discounts and special promotions for corporate accommodations. Our packages include access to many of the best golf courses in the country and can be customized to accommodate various skill levels. The 24/7 concierge can provide additional information on different types of golf clubs. Until then, we've provided a brief overview of which golf clubs to use for beginners that can get you started. 
The Right Equipment Starts with Golf Club Types
Whether this is your first time golfing or 50th, all golfers will agree that the right equipment is essential to improving your game. If you're a beginner, you've recognized that golfing is more challenging than any other sport. Not only are the course conditions challenging, but the learning curve for hitting a variety of shots requires an immense amount of skill, concentration, and patience. There is also proper golf etiquette that should be learned when playing in pairs or groups. A basic understanding of different types of golf clubs will help beginners build a solid foundation for the game of golf. 
Types of Golf Clubs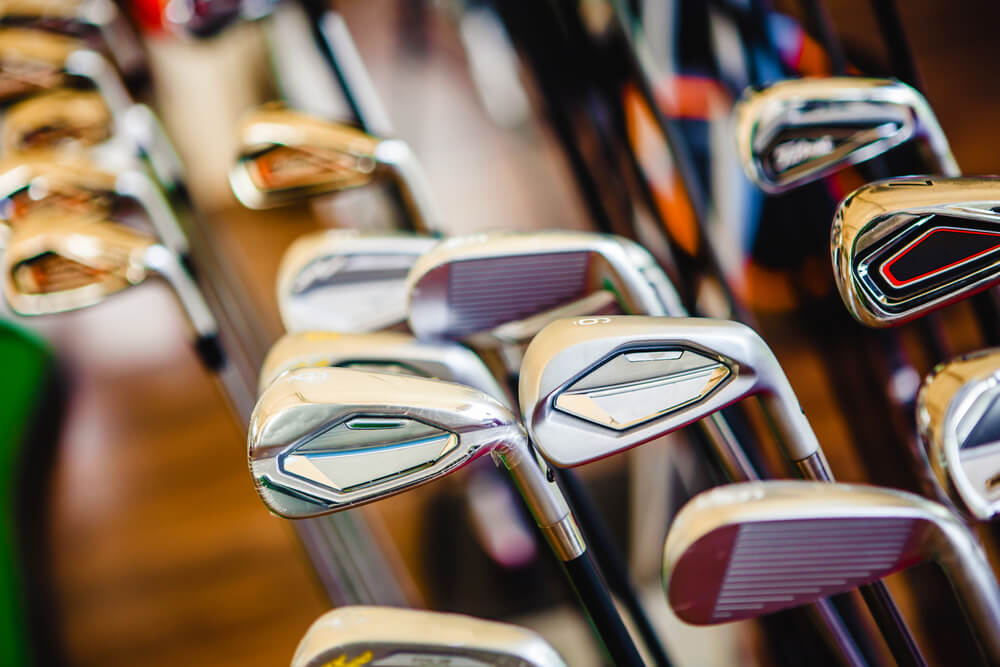 This fundamental introduction of which golf clubs to use is a useful overview before stepping onto the greens. The basic types of golf clubs are woods, hybrids, wedges, putters, and irons. Each category has subcategories that are typically used by more experienced and skilled golfers. When new golfers are learning the game, it's recommended to keep things simple. 
Woods

– This set of clubs generally has the largest heads and longest shafts. They are labeled "the woods," but the clubheads are made from titanium or steel. Woods are favored because they produce the quickest swings and longest shots, especially from teeing grounds. Typically, golfers will have woods in the form of drivers and fairway woods. These types of golf clubs are used to hit the ball the hardest because they are lightweight. 

Hybrids

– These types of golf clubs are the newest edition to the game. Hybrids have been around for a long time but became popular during the 21st century. Also known as rescue or utility clubs, the clubhead is a combination of iron and wood and numbered like irons. The numbers of hybrids are meant to correspond with the iron clubs they replace since they are considered as "iron replacement clubs." Hybrids are easier to hit and typically used in place of long irons. 

Wedges

– As a subset of irons, wedges have the same clubheads with a much sharper angle with more loft. These types of golf clubs are in a class of their own, which includes the sand wedge, pitching wedge, lob wedge, and gap wedge. Known as the highest lofted clubs, wedges are generally used for shorter shots, chips, pitches, and playing out of sand bunkers. 

Putters

– Out of all the different types of golf clubs, putters are the most specialized because they can be found in the widest variety of shapes and sizes. They are considered the go-to clubs for putting on greens and the last shots played on a hole. The putter is the type of club you will use the most, so it is important to choose the best one for you. One of the most common mistakes of new golfers is to pick a putter that is too long. The right size putter should mirror the distance between the floor and the tops of your hands. Other considerations for choosing the right putter are: 

Clubheads

– There are several types of clubheads known as traditional, heel-toe, and mallet. Traditional blades are typically narrowly shaped and shallow with the shaft entering at the heel. Heel-toe clubheads tend to have the same shape as traditional clubs but with added weight at the heel and toe. Mallet clubheads come in several different shapes and sizes but generally have larger clubheads that make up for poor contact. 

Lengths

– Also referred to as "conventional putters," standard length putters can vary in size from 32 to 36 inches from one end to another. Of all the different types of golf clubs, a beginner should start with this one. Other options like belly putters and long putters come in longer sizes. Belly putters are clubs that bring the grip-end to a golfers belly. Long putters, also known as broomstick putters, come in longer lengths between 40 and lower 50-inch ranges, allowing golfers to stand up straight. 

Personality –

Great putting is all about confidence. For this reason, it's more important to choose a putter that you're comfortable with and appeals to you. Since it is the most used out of all the different types of golf clubs, the putter should feel good to you. Regardless of the type of putter you choose, they are meant to get the ball rolling smoothly. 

Irons

– These golf clubs are used to make shots that are less than 200 yards away. Irons are numbered from a 3 iron to a 9 iron or pitching wedge. The clubheads are smaller than woods and usually solid. Also nicknamed as "blades" for their thinner appearance compared to woods, irons are angled with embedded grooves that help to grip the ball upon contact. They are commonly used for fairway shots or tee shots on short holes. The higher the number of iron, the more loft it has and decreased shaft length. 
Golf Club Rentals in Scottsdale at Meridian CondoResorts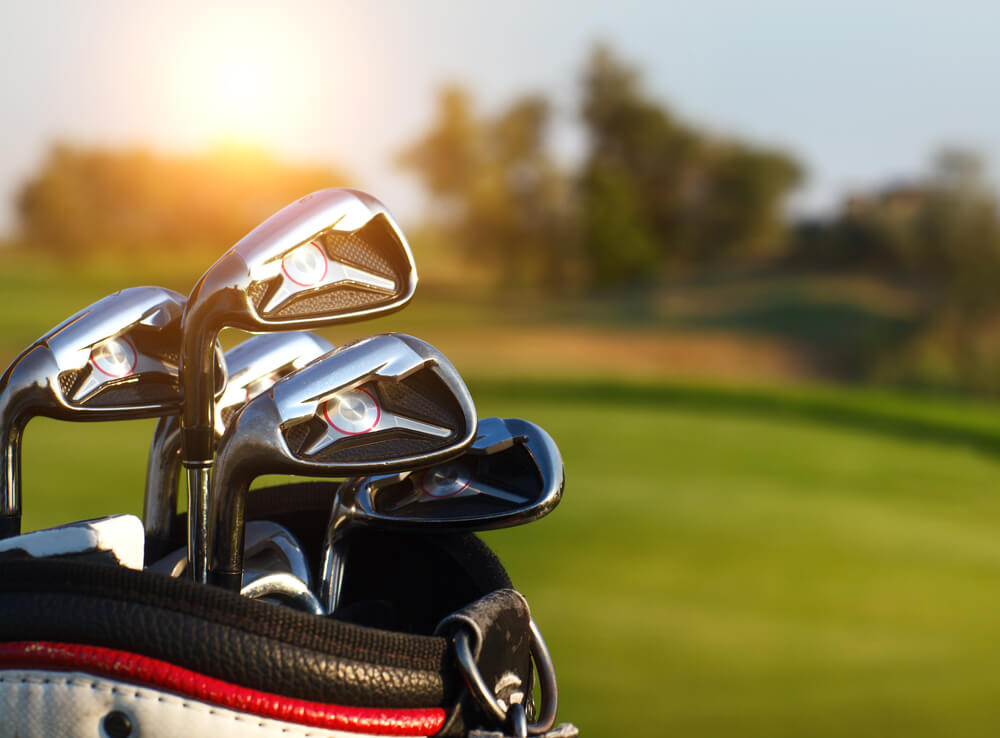 Did we mention we love golf? For the convenience of our guests, we provide golf club rentals in Scottsdale for both individuals and groups. We also provide specialized group pricing and additional discounts on car rentals when you take advantage of our unlimited stay and play golf packages. Our corporate pricing is ideal for company-sponsored reservations. Some considerations when you book an unlimited stay and play golf package: 
Ship Sticks

– If you prefer to use your own golf clubs during your vacation with us, we partner with Ship Sticks to make it convenient for you. You can visit our website for an instant quote and choose to ship your golf clubs to and from Meridian CondoResorts!

How to rent different golf club types

– If you choose to rent golf clubs while staying with us, we can easily add them to your golf package when you make your reservations. After your last day of play, you can leave the golf clubs in the condo, and we'll take it from there. Your golf vacation specialist will guide you in customizing your golf package and rentals. It's that easy!

Available rental sets

– We carry a wide variety of golf clubs, including Ping and Taylor Made sets that are separated into three categories. If you're arriving with a group with different preferences, we can make the appropriate accommodations for each individual. 

Cancellation policy

– Like our unlimited stay and play luxury accommodations, our cancellation policy for golf rentals is flexible. Clubs can be canceled up to 48 hours before arrival without penalties. 
Luxury Accommodations with Different Types of Clubs
From fully equipped luxury condos to golf packages that include TPC Stadium, we are seasoned experts in the art of golf vacations! Our premium amenities and proximity to all the best activities in Scottsdale, Arizona, keep guests coming back every year. Book your stay and play reservations today!