When it comes to planning a golf package vacation that's truly special, look no further than the beautiful state of Arizona. Renowned for its breathtaking landscapes, stunning golf courses, vibrant nightlife, excellent shopping, diverse culinary experiences, and, of course, its reliable weather, Arizona has everything you need for a memorable getaway. In this article, we'll explore the key elements that make Arizona an ideal golf vacation destination, with Scottsdale Golf Packages available at Meridian CondoResorts, and cover what to do in Arizona during this trip. 
Spectacular Golf Courses
Arizona is a golfer's paradise, with its pristine golf courses nestled within striking desert landscapes and lush greens. If you're wondering about things to do in Arizona, playing golf is undoubtedly at the top of the list. Here, you can tee off against a backdrop of rugged mountains, colorful canyons, and beautiful desert flora. Some of the most famous golf courses in Arizona include Troon North Golf Club, TPC Scottsdale, and The Boulders. These courses not only provide a challenging game but also offer stunning views that make each swing memorable.
One of the most striking aspects of golfing in Arizona is the year-round golfing weather. With over 300 sunny days a year, you can leave your worries about rainouts behind. This consistent weather pattern makes it an excellent destination for golf enthusiasts at any time of the year.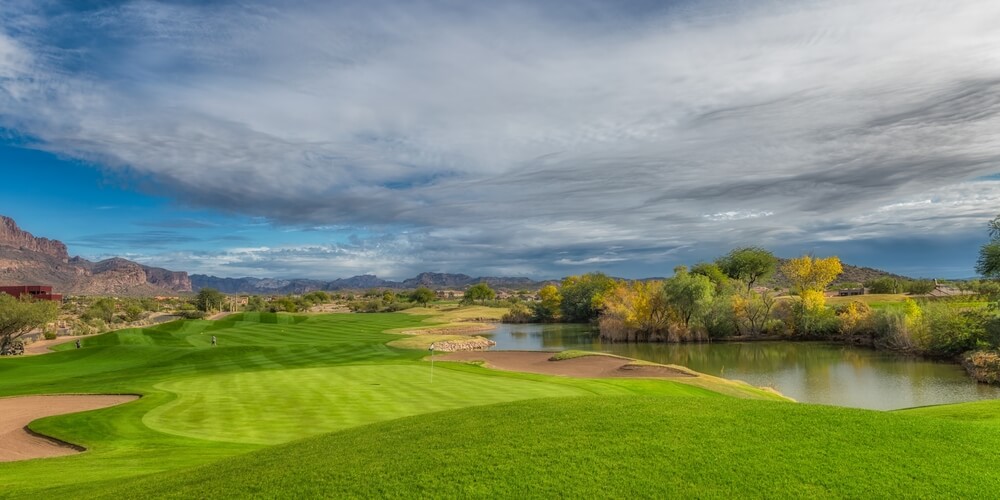 Vibrant Nightlife
While Arizona may be famous for its golf, it also offers a vibrant nightlife scene. Whether you want to unwind after a day on the course or simply enjoy the evening, Arizona has something to offer. From bustling bars and clubs in Phoenix and Scottsdale to more relaxed lounges in Tucson, there's a nightlife scene for every taste.
If you're looking for things to do in Arizona beyond golf, consider catching a live show, dancing the night away, or simply savoring a cocktail with new friends. Arizona's nightlife caters to all age groups, ensuring you can enjoy a special night out during your golf vacation.
Shopping Scene
Arizona is a shopper's paradise. From high-end boutiques to quirky local shops, the state has a wealth of shopping opportunities. In Phoenix, you'll find the Biltmore Fashion Park and Scottsdale Fashion Square, home to renowned brands and designer boutiques. On the other hand, Sedona offers unique art galleries and handcrafted jewelry, while Tucson's Fourth Avenue is perfect for exploring vintage finds.
Shopping is one of the many things to do in Scottsdale and Arizona in general, and you'll find plenty of unique souvenirs and gifts to take home. Whether you're looking for fashion, jewelry, or art, Arizona's shopping scene has it all.
Culinary Delights
After a long day on the golf course and some retail therapy, you're bound to work up an appetite. Arizona's culinary scene is just as diverse and exciting as its other attractions. From mouthwatering southwestern cuisine to international flavors, you'll find a variety of dining options.
For a true taste of Arizona, try dishes like the Sonoran hot dog, green chili burritos, and prickly pear margaritas. If you prefer more upscale dining experiences, Arizona boasts numerous award-winning restaurants. And, of course, you can't leave without trying some authentic Mexican food. 
If you're a food enthusiast and wondering what to do in Arizona, make sure to explore the burgeoning farm-to-table movement. Many restaurants here take great pride in sourcing their ingredients locally, allowing you to savor the freshest produce and unique flavors that the state has to offer. It's not just about delicious food; it's also a journey into the heart of Arizona's agricultural traditions. Whether you're indulging in a juicy steak grilled to perfection or enjoying a plate of flavorful cactus fries, you're in for a culinary adventure that's as rich and diverse as the state's landscapes. Exploring the local culinary scene is undoubtedly one of the best things to do in Arizona during your golf package vacation, and it's a treat for your taste buds that you won't want to miss.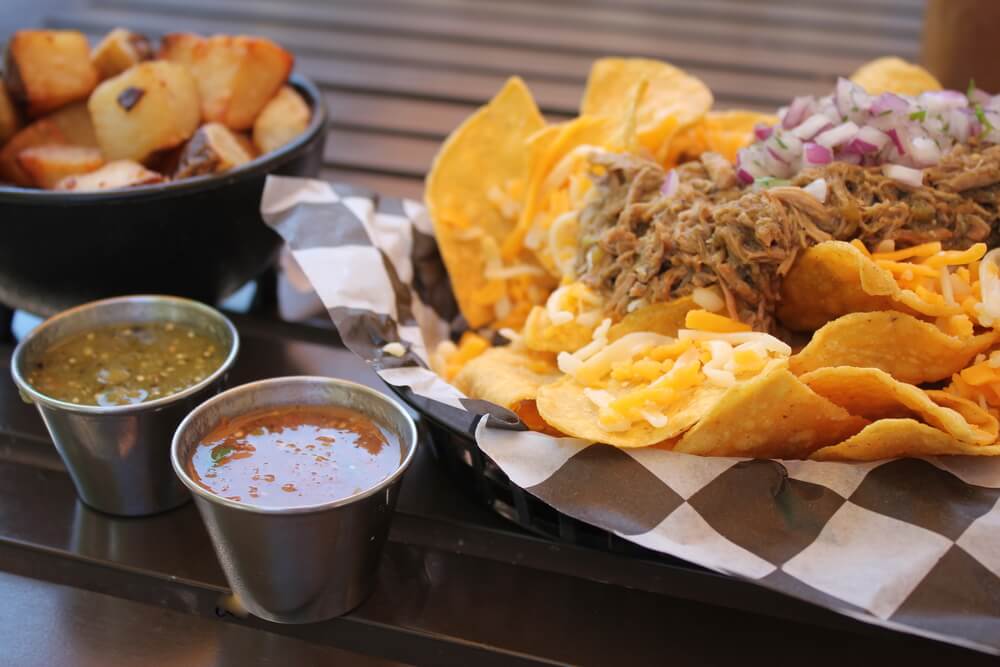 Enjoying Consistently Great Weather
One of the most remarkable aspects of Arizona activities is the predictably sunny and dry weather. With minimal rainfall and plenty of sunshine throughout the year, you won't have to worry about rainouts ruining your golf vacation. This makes Arizona a top choice for golfers seeking an ideal destination where they can plan their trips without concerns about weather-related cancellations.
But there's more to the weather than just the absence of rain. The mild winters in Arizona mean you can enjoy a golf package vacation even during the colder months. While other destinations might have you packing your clubs away for the winter, Arizona's welcoming climate ensures that golf is a year-round activity. With temperatures rarely dropping below freezing, you can escape the winter blues and keep swinging your way to an extraordinary golf experience in the Arizona sun.
Why Choose Meridian CondoResorts
Now, you might be wondering how to put all these amazing elements together for a truly special golf package vacation in Arizona. That's where Meridian CondoResorts comes in.
Meridian CondoResorts is your all-in-one solution for creating a memorable golf vacation. Namely, you can count on:
Luxurious Accommodations

: Meridian CondoResorts offers luxurious condo-style accommodations that are spacious and well-appointed. You'll have all the comforts of home while being just minutes away from the best golf courses, shopping, and dining.

Golf Packages

: We specialize in crafting customized golf packages that cater to your preferences. Whether you're a solo traveler, part of a couple, or planning a group trip, we can create the perfect golf itinerary for you.

Convenience and Savings

: Meridian CondoResorts takes care of all the details, from tee times and equipment rentals to restaurant reservations. This level of service not only adds convenience but can also lead to cost savings.

Local Expertise

: Meridian's team has an in-depth knowledge of Arizona's golf courses and the surrounding area. They can provide insights on the best courses to play, the ideal times to book

tee times

, and other valuable tips to enhance your experience.

Reliable Customer Service

: Meridian CondoResorts is committed to ensuring your vacation goes off without a hitch. We offer responsive customer service to address any concerns or questions you might have.
Conclusion
When planning a golf package vacation, it's crucial to choose a destination that offers a combination of great golf courses, vibrant nightlife, shopping opportunities, culinary delights, and reliable weather. Arizona checks all these boxes, making it an excellent choice for a memorable golf getaway.
To make your golf package vacation truly special, partner with Meridian CondoResorts. With our expertise in creating customized golf packages and providing luxurious accommodations, you'll experience the best that Arizona activities can offer without the hassle of planning every detail yourself. So, pack your clubs, put on your shades, and get ready to enjoy the perfect golf vacation in the sunny state of Arizona!