When it comes to choosing accommodations, hotel amenities play a pivotal role in shaping the overall guest service experience. While comfortable rooms and friendly staff are crucial, it is the presence of thoughtful guest amenities that can truly make a stay memorable. These offerings go beyond basic necessities, adding an extra layer of comfort, convenience, and enjoyment to a guest's time at the hotel. Let's explore why hotel amenities are of paramount importance and how they can make or break a customer's stay. After all, amenities in Meridian CondoResorts are the cherry on top that makes everyone look forward to their next stay.
The Importance of Room Amenities for Guest Satisfaction
Enhancing Comfort and Convenience
Hotel amenities are designed to enhance the comfort and convenience of guests during their stay. From plush bedding and luxurious bath products to in-room coffee makers and mini-fridges, these amenities ensure that guests feel at home and have everything they need at their fingertips. The provision of amenities such as free Wi-Fi, business centers, and concierge services further add to the convenience, making it easier for guests to stay connected, attend to work matters, and navigate their way through the destination.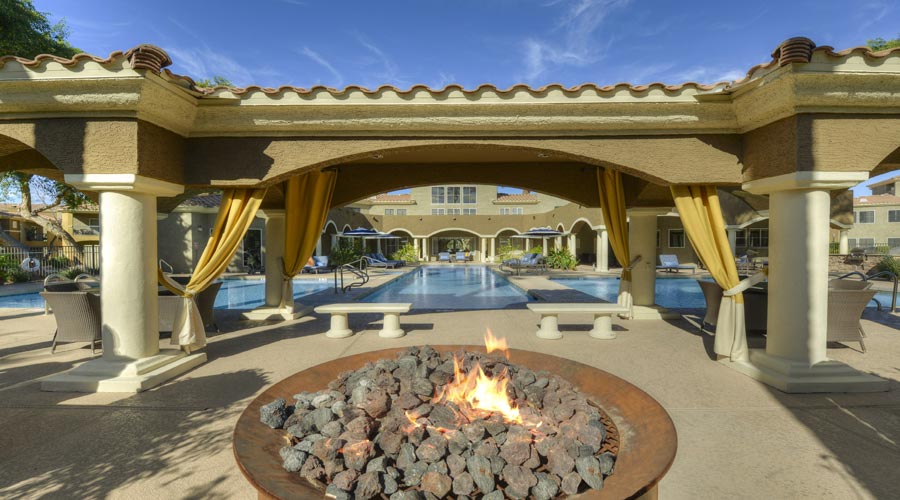 Creating Memorable Experiences
Exceptional room amenities have the power to transform a stay into a remarkable experience. Whether it's a stunning rooftop pool with panoramic views, a spa offering rejuvenating treatments, or a gourmet restaurant serving delectable cuisine, these amenities add an element of luxury and indulgence. They provide guests with unique opportunities to relax, unwind, and create lasting memories. Memorable experiences foster positive associations with the hotel, leading to guest loyalty and positive word-of-mouth recommendations.
Catering to Diverse Preferences and Needs
Every guest is unique, with their own preferences and needs. A wide range of guest amenities allows hotels to cater to these diverse requirements. Some guests may prioritize fitness facilities and seek well-equipped gyms or fitness centers, while others may value pet-friendly accommodations or childcare services. By offering a diverse selection of amenities, hotels can accommodate different tastes, ensuring that guests feel valued and their specific needs are met.
Competitive Advantage
In a highly competitive hospitality industry, hotel amenities can serve as a differentiating factor. Guests often compare the offerings of different hotels before making a decision. A hotel with exceptional amenities is more likely to stand out from the crowd and attract discerning travelers seeking a unique and satisfying experience. An impressive array of amenities can give hotels a competitive edge, enticing guests to choose their establishment over others.
On the flip side, a lackluster or poorly maintained selection of amenities can detract from the overall experience and lead to disappointment. Insufficient or outdated amenities may result in guests feeling that their needs are not being adequately met, impacting guest satisfaction and potentially leading to negative reviews or a reluctance to return.
That said, hotel amenities play a vital role in creating a positive guest service experience. They elevate comfort, convenience, and enjoyment, allowing guests to feel pampered, catered to, and valued. From enhancing convenience to creating memorable moments, these amenities contribute to guest satisfaction and loyalty. Hotels that prioritize thoughtful and well-maintained amenities gain a competitive advantage in the industry, ensuring that guests leave with lasting impressions and a desire to return.
Why Everyone Wishes to Return to Meridian CondoResorts
Nestled in the sun-drenched paradise of Scottsdale, Arizona, Meridian CondoResorts is more than just a vacation destination; it's a gateway to unforgettable experiences. With a steadfast commitment to customer satisfaction, Meridian CondoResorts takes pride in providing an array of exceptional amenities that enhance every guest's stay. From resort-style pools to state-of-the-art fitness centers, let's explore the delightful amenities that make Meridian CondoResorts a standout choice for an unparalleled vacation experience.
Resort-Style Pools

: At Meridian CondoResorts, guests can dive into a world of relaxation and fun. The resort-style pools, with their sparkling waters and inviting ambiance, serve as the perfect oasis on warm summer days. Whether you're looking to cool off with a refreshing swim or bask in the sun on a comfortable lounger, these pools offer a blissful retreat.

Whirlpool Spas

: Indulge in pure tranquility as you immerse yourself in the soothing whirlpool spas. Let the bubbling jets melt away stress and tension, leaving you feeling rejuvenated and refreshed. Whether you're seeking solace after a day on the golf course or simply unwinding in the evening, these whirlpool spas offer a touch of blissful relaxation.

State-of-the-Art Fitness Center

: For fitness enthusiasts, Meridian CondoResorts leaves no stone unturned. Our state-of-the-art fitness center is equipped with modern exercise machines, free weights, and cardio equipment. Maintain your

workout routine

or kickstart a new one amidst a spacious and energizing environment. Stay fit and energized throughout your vacation with ease.

Outdoor Barbecue Grills

: Nothing brings people together quite like the aroma of sizzling barbecue. Meridian CondoResorts provides outdoor barbecue grills that are perfect for entertaining friends and family. Fire up the grill and create delectable meals as you soak in the warm Arizona evenings. Whether it's a casual gathering or a celebration, these grills make outdoor dining a memorable experience.

Fully Furnished Condos

: Meridian CondoResorts understands the importance of feeling at home while on vacation. Our fully furnished condos blend hotel luxuries with the comforts of home. Each condo is thoughtfully decorated in a sleek and contemporary style, offering a welcoming ambiance. From spacious living areas to well-appointed kitchens, these condos provide all the conveniences needed for a comfortable and enjoyable stay.

Golf Club Rentals

: For avid golfers, Meridian CondoResorts has taken care of every detail. We offer golf club rentals, ensuring you have the equipment you need to hit the links. Forget the hassle of lugging your clubs on your journey—simply arrive and find top-quality clubs ready and waiting for your golfing adventures.

24/7 Customer Service

: At Meridian CondoResorts, exceptional customer service is paramount. Our dedicated team is available 24 hours a day, seven days a week, ensuring that guests' needs are met at any time. Whether you have questions, require assistance, or seek recommendations, our friendly staff is always ready to go above and beyond to exceed expectations.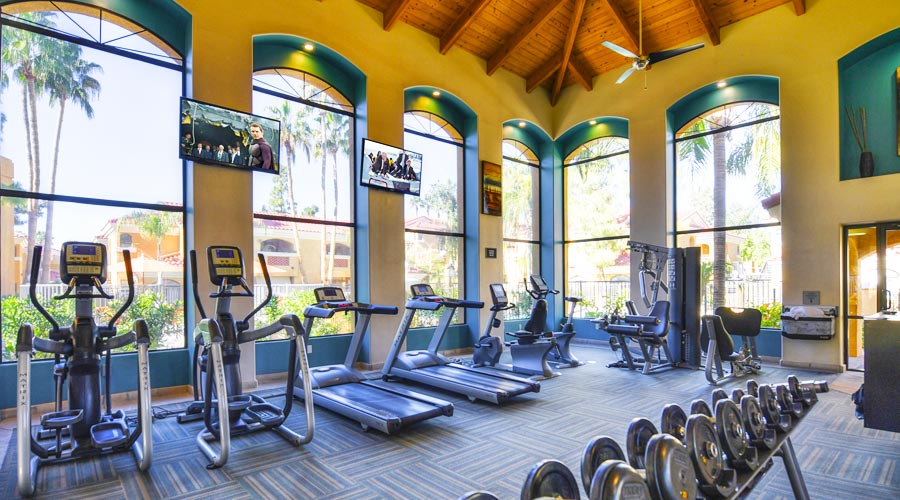 Conclusion
Meridian CondoResorts stands out as a premier destination in Scottsdale, Arizona, thanks to our commitment to customer satisfaction and a wide array of exceptional amenities. From the resort-style pools and whirlpool spas that offer relaxation and tranquility to the state-of-the-art fitness center and outdoor barbecue grills that cater to active and social lifestyles, every aspect has been carefully designed to elevate the guest experience. Whether you're indulging in a refreshing swim, grilling up a mouthwatering feast, or seeking assistance from the attentive staff, Meridian CondoResorts ensures that your stay is nothing short of extraordinary.