Scottsdale, Arizona, is a thriving hub for wine lovers, offering a wide range of wineries with unique tasting experiences. From picturesque views to sophisticated wine-tasting rooms, the city offers something for every type of wine enthusiast. Of course, you can count on Meridian's condo rental in terms of lux yet affordable accommodation. 
This article will highlight some of the must-visit wineries in Scottsdale, AZ, providing an overview of their offerings, atmosphere, and what makes them stand out. Whether you're a local or just visiting, these wineries are sure to impress and leave you with unforgettable memories. So, get ready to sip, savor, and discover the best wineries in Scottsdale, AZ! 
Merkin Vineyards 
Merkin Vineyards is a winery label that, along with its older sister Caduceus Cellars, has its beginnings in Cottonwood. Merkin has become one of Scottsdale's most well-known wineries, thanks to this connection.
In accordance with their motto, the Old Town Scottsdale Merkin location is committed to bringing fresh, local, and sustainable ingredients from their farm to your table. 
They use only grapes grown on their own vineyards in Willcox and the Verde Valley to produce their wines, and they get many of the components for their dishes from Arizona ranches and restaurants. This is the real Arizona experience!
There is also a site in Old Town Cottonwood in addition to the one in Old Town Scottsdale.
Furthermore, you can sample the majority of the brands (Merkin, Caduceus, Four Eight Wineworks) at any of the establishments. Still, we advise you to focus on the Merkin selections here due to the abundance of wine alternatives (three for Merkin alone).
The grapes used to make the Chupacabra line are of French origin, those in the Shinola line are Italian, and those in the Tarzan/Jane line are Spanish/Iberian. Taste each and decide for yourself which country's grapes produce the best vino.
LDV Winery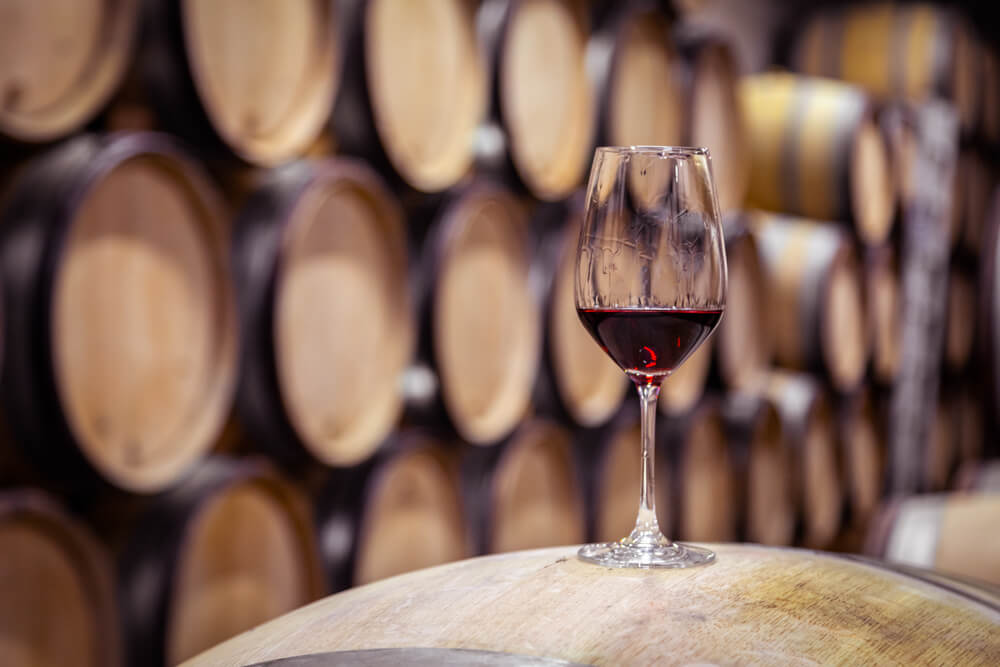 LDV Winery's tasting room is conveniently positioned just across the road from Merkin, so you can easily visit both wineries in one day. You can sample wine by the glass or flight in this cozy establishment.
For this wine-tasting experience in Scottsdale, choose from two different flights: the Taste of LDV (which costs $12 and includes four estate-grown grape varietals) or the Premium LDV Red Wines ($16).
Among the varieties of wine they provide are Rosé and Viogniers, as well as a variety of reds, including Petite Sirah, Syrah, Grenache, and mixes of these.
All of their wines are produced from grapes cultivated on the estate, situated in the foothills of the Chiricahua Mountains in southeast Arizona, close to the town of Willcox.
So, make sure to visit LDV Winery, grab a drink, and relax in the spacious outdoor dining area while people-watching in the heart of Old Town Scottsdale.
Salvatore Vineyards 
Situated in the heart of Old Town Scottsdale, Salvatore Vineyards is the older sibling to Passion Cellars in neighboring Willcox and Cabal Cellars in nearby Jerome.
All winemaker's reserve wines — those that spend between 24 and 48 months maturing in oak barrels — are bottled under the Salvatore label, and there are never more than 100 boxes of any given wine. These bottles are works of art, and while they're beautiful to look at, you'll want to consume them straight away!
Reserve wines (four for $30; these wines spend more time in barrels, and the pricing reflects this) and Passion Cellars wines (five for $15) can both be sampled at the tasting room in Old Town Scottsdale. Even if you can't make it to Jerome, there's a chance they'll have a selection of Cabal Cellars wine for you to try.
Compared to other vineyards, the modest and cozy tasting room here has a much friendlier and more welcoming atmosphere.
You should put Salvatore Vineyards on the list as a must-tour Scottsdale winery since it's also conveniently located among the city's other tasting rooms.
Carlson Creek Vineyard 
Since it is an estate winery, Carlson Creek Vineyard uses only grapes grown on-site in Willcox. The company operates tasting rooms in Old Town Scottsdale, Old Town Cottonwood, and Willcox.
There are a lot of barrels and wood at the Scottsdale facility, giving the tasting area the atmosphere of being inside a wine barrel.
For $12, you can sample five different wines, such as their Sangiovese, their Cabernet Sauvignon (which won best in class at the AZCentral Grand Wine Competition), or one vintage of their signature wine, Rule of Three, which is a blend of Syrah, Grenache, and Mourvèdre.
The Split flight is a sampling of their wines available in half-bottles, making it ideal for sharing with a friend or relaxing on your own after a long day. For just $10, you may try five different white and red wines from their curated Split flight.
When the two years (2014 and 2015) of Sangiovese are tasted side by side, the difference is apparent. Even though both are excellent, the gold medal that 2014 took home at the 2019 World Wine Championships shows that it was a terrific harvest year.
Aridus Wine Company
The Latin word "aridus" means "dry," which is an apt descriptor of Arizona's desert scenery. And Willcox's Aridus Wine Company, like many of its Arizona wine buddies, is letting that definition show through in wine made from grapes grown in its own estate vineyard.
The Willcox winery has one of the largest state productions and a tasting room to match. Visitors can sample these excellent wines at a tasting location in the heart of historic downtown Scottsdale.
Much of the furniture and fixtures in the winery and tasting rooms have been repurposed. Their interior design has garnered prizes for its eco-friendliness because of their use of recycled materials, including wood from ancient barns and steel, natural stone, and concrete.
For $15, you can try five different wines from their selection in a "sampling flight." Their 2016 Syrah was named Wine & Spirits' Best Syrah in 2019, but you might also want to try the Petit Verdot, Montepulciano, Cabernet Franc, and Tempranillo.
Arizona Stronghold Vineyards 
One of Arizona's largest and most successful wineries, Arizona Stronghold Vineyards, was founded in the late 2000s. In January 2022, they launched a Scottsdale winery, making them the region's latest one.
One of their bartenders attributed their success to "keeping their nose level." In a somewhat stodgy field, this wine's approachability stands out as a welcome change.
The winemakers at AZ Stronghold do their utmost to ensure that the distinctive nature of Arizona's landscape is reflected in their bottles. The majority of their grapes are grown at their Willcox vineyard and processed at their Camp Verde winery.
The four wine flights (white, combination, and two reds) are a great way to sample their extensive collection of exquisite wines. The bartenders are eager to share their knowledge of wine in as basic or intricate a manner as you prefer, and flight prices begin at $9. Wine flights are our favorite way to sample a wide variety of wines without committing to a whole bottle.
Stronghold also features a full kitchen where you can have grilled skewers or appetizers with your wine on the outdoor patio. You simply can't go wrong with Nachise, Lozen, and Dala Cabernet Sauvignon.
Wine-Tasting in Scottsdale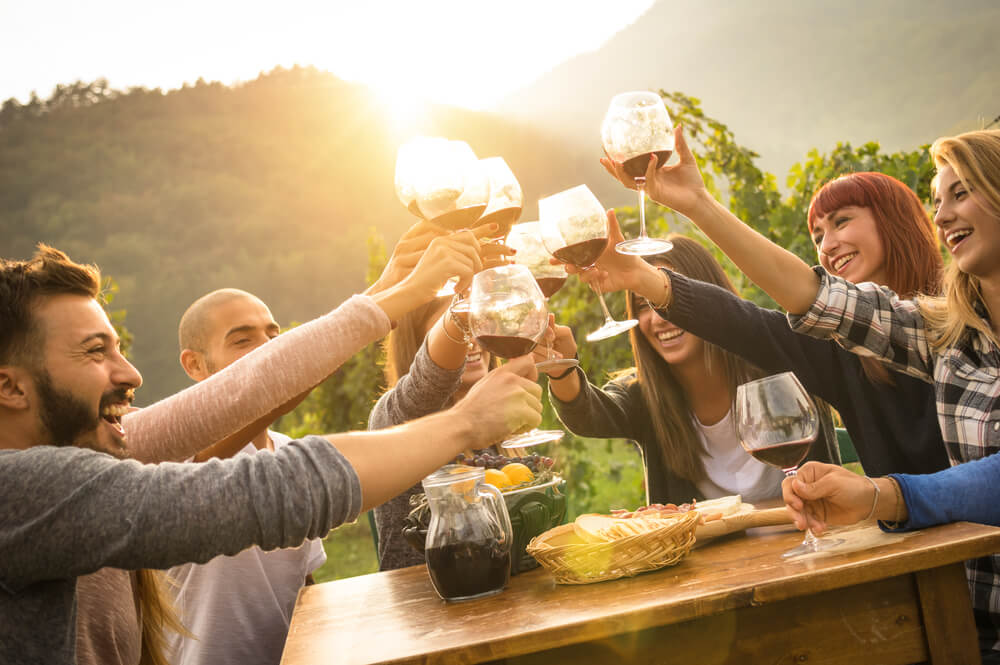 Scottsdale may lack actual vineyards, but the city's wineries make up for this by offering excellent tastings of local varietals. That said, if you're looking for things to do in Scottsdale during your next visit, remember to make wine-tasting part of your itinerary. Focus on having fun and enjoying yourself, as you will have all the necessary amenities at Meridian CondoResorts.