Have you wondered what a luxury Scottsdale Arizona vacation looks like? You will have a great view from our luxury condominiums as well as access to the best golf courses in the city! With so many reasons to visit Scottsdale, we couldn't think of one reason to miss out on our stay and play golf packages in Arizona. We take hospitality seriously and provide the best experiences in Scottsdale for all of our guests. When you stay with us, you can expect all of the comforts of home plus more and you'll see why our guests keep coming back year after year. 
Reasons to Visit Scottsdale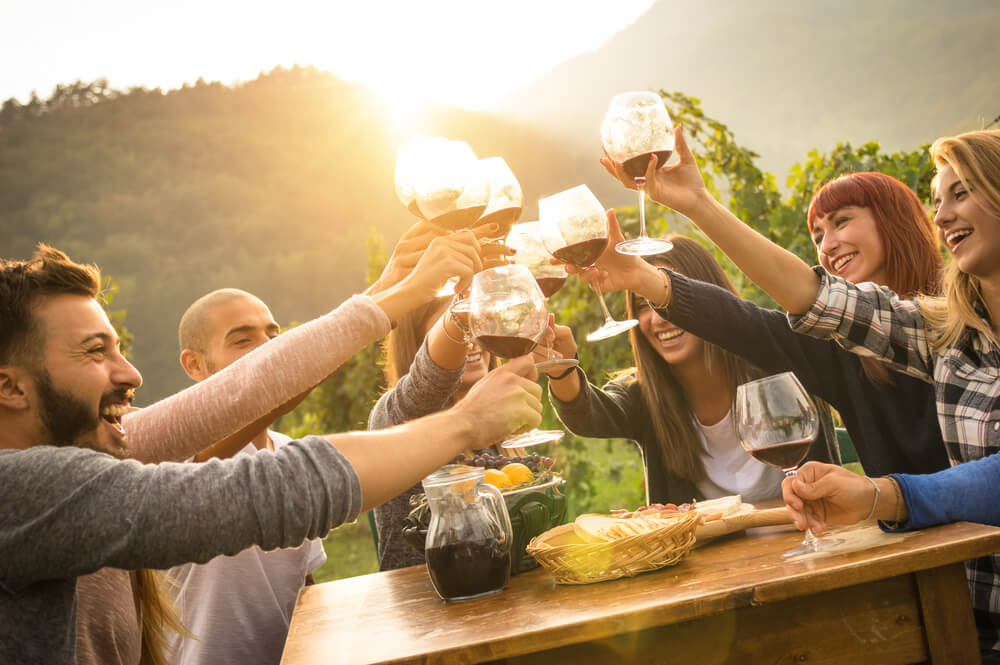 Our Scottsdale Arizona vacation packages are not just for golfers. There are so many sights, adventures, and activities to engage in when you arrive, you may need to stay a few extra days which we are happy to accommodate! Traditionally, Scottsdale is known for luxury spas and golf courses but there is so much more to discover. You'll be pleasantly surprised by the cultural richness, artwork, and relaxed atmosphere of the city that will draw you in and make a permanent impression. For this reason, we've compiled a list of some of the best reasons to visit Scottsdale year after year: 
Year-round destination

– Over 9 million tourists visit Scottsdale every year! With over 299 days of warm weather and incredible mountain views, you can see why a Scottsdale Arizona vacation is on everyone's list. Arizona has long been an attractive place for retirees, snowbirds, and young families looking for a high-quality lifestyle without the price tag. 
When you visit Scottsdale, you'll experience the best that Arizona has to offer with exclusive access to hidden gem golf courses and luxury accommodations you won't find anywhere else in the nation. The average temperature in Scottsdale is 75 degrees with the hottest days reaching 108 degrees. Summer is the best time to visit for golf enthusiasts looking for great deals on the best Scottsdale golf courses. 
Endless food and drink

– The best way to soak in the Scottsdale sun is with a cool drink in one hand and great food in the other! There are a variety of great restaurants, bars, and wine trails to explore during a Scottsdale Arizona vacation. 
Winemaking has come a long way in Arizona with the infamous Wine Trail located in Old Town Scottsdale. This destination is home to many wine tasting rooms you'll want to try when you visit. Voted by the Food Network as one of the best places to grab food and a glass of wine, Merkin Vineyards showcases the best in local meat, bread, and vegetables, including some farmed by the restaurant owner's family. 
Enjoy the outdoors

– Although Scottsdale has become a hotspot for hidden gem golf courses, there's much more to do than just golf! Take in the stunning views and gorgeous desert landscapes while on a hiking trail at the McDowell Sonoran Preserve. You'll have five trails with over 200 miles to explore by foot, bike, horseback, or jeep! 
Beat the summer heat by cooling off on a booked tour inside a kayak along the Lower Salt River. You can't beat the views of Scottsdale from the river surrounded by lush greenery and towering mountain ridges. The best views can be seen early in the mornings during the summer. 
Art and architecture

– When you visit Scottsdale, you'll instantly see why it is known for its art and architecture. Home to the late architect Frank Lloyd Wright, you'll see his influence at the Taliesin West. The building was originally built as a home to the famous architect and is now considered a historic landmark. 
Other notable destinations include the Scottsdale Museum of Contemporary Art with rotating exhibits and the interactive Wonderspaces that the kids will love! If you choose to take a stroll through downtown Scottsdale, you'll run into a number of fine art galleries and art spaces. 
Millennial destination

– Now that most millennials have graduated college and started their own families, they are looking for memorable moments when they visit Scottsdale. The beautiful architectural locations, gorgeous landscapes, and vibrant nightlife are ideal for Instagram photos! Parking in downtown Scottsdale is free and there is plentiful rideshare for nights spent at the bar or club scene. 

Easy to find

– The Phoenix Sky Harbor International Airport is only 20 minutes away making it a convenient destination from anywhere in the world! A visit to Scottsdale is just a plane ride away. For our neighbors in California, you may enjoy the scenic drive to your Scottsdale Arizona vacation. 
Access to the Best Golf Courses in Scottsdale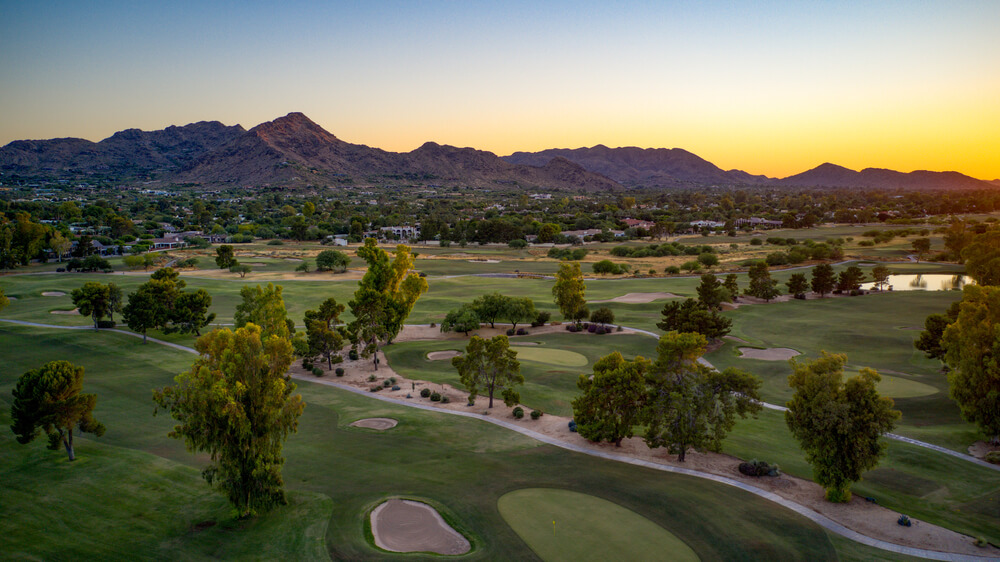 When you book one of our unlimited stay and play golf packages in Arizona, you'll have access to the best golf courses in Scottsdale, including the Rancho Manana Golf Club. You can practice your swing more than once on one of Arizona's most historic and scenic golf courses. This par 70 championship course will surround you with stunning desert views. While visiting the Rancho Manana Golf Club, you may want to take a break and visit the award-winning Tonto Bar and Grill. 
Since we have access to all of the best golf courses in Scottsdale, we can customize all packages to match your skill and experience levels. We welcome groups and offer enticing discounts that will give everyone in your entourage a chance to golf for great value. Other popular golf courses for your consideration include: 
TPC Stadium
Eagle Mountain
Troon North
Boulders 
The Phoenician
And many more!
The Premier Scottsdale Arizona Vacation Destination
We have the best stay and play golf packages in Arizona! Whether you bring a group of friends or a significant other, you'll want to take advantage of unlimited access to the Rancho Manana Golf Club and more of the best golf courses in Scottsdale. We are the only destination for a Scottsdale Arizona vacation that pairs the best accommodations with the best golf courses at the best price. Here's what to expect when you stay with us: 
Luxury accommodations

– We have a number of options including our one, two, and three-bedroom luxury condos starting at 900 square feet. All luxury condos come with full-size kitchens equipped with refrigerators, ovens, dishwashers, pots and pans, wine glasses, and utensils. Host a pizza party in the dining room and binge on

Netflix

in the living room on a 65 inch flat-screen TV. You'll want to pack light since all condos have in-unit washers and dryers!

Exclusive amenities

– You won't have to go too far to cool off if you don't want to. We have premium amenities with heated resort-style swimming pools and whirlpool tubs. Avoid the summer heat with our state-of-the-art fitness centers and host a party in the clubhouse. With year-round warm weather, you'll want to use our BBQ on our grills and gazebos for the ultimate summertime gathering. Our 24-hour concierge is available to help you with anything you need! 

Stay and play packages

– Access all hidden gem golf courses with easy, affordable, and unforgettable Scottsdale Arizona vacation golf packages starting at just $59 a night! All packages include unlimited play, car rentals at preferred rates, local insight, expertise, and unparalleled customer service. 
Are you ready to book your next Scottsdale vacation? Give us a call today to get started!