Rancho Manana Golf Course Review Cave Creek AZ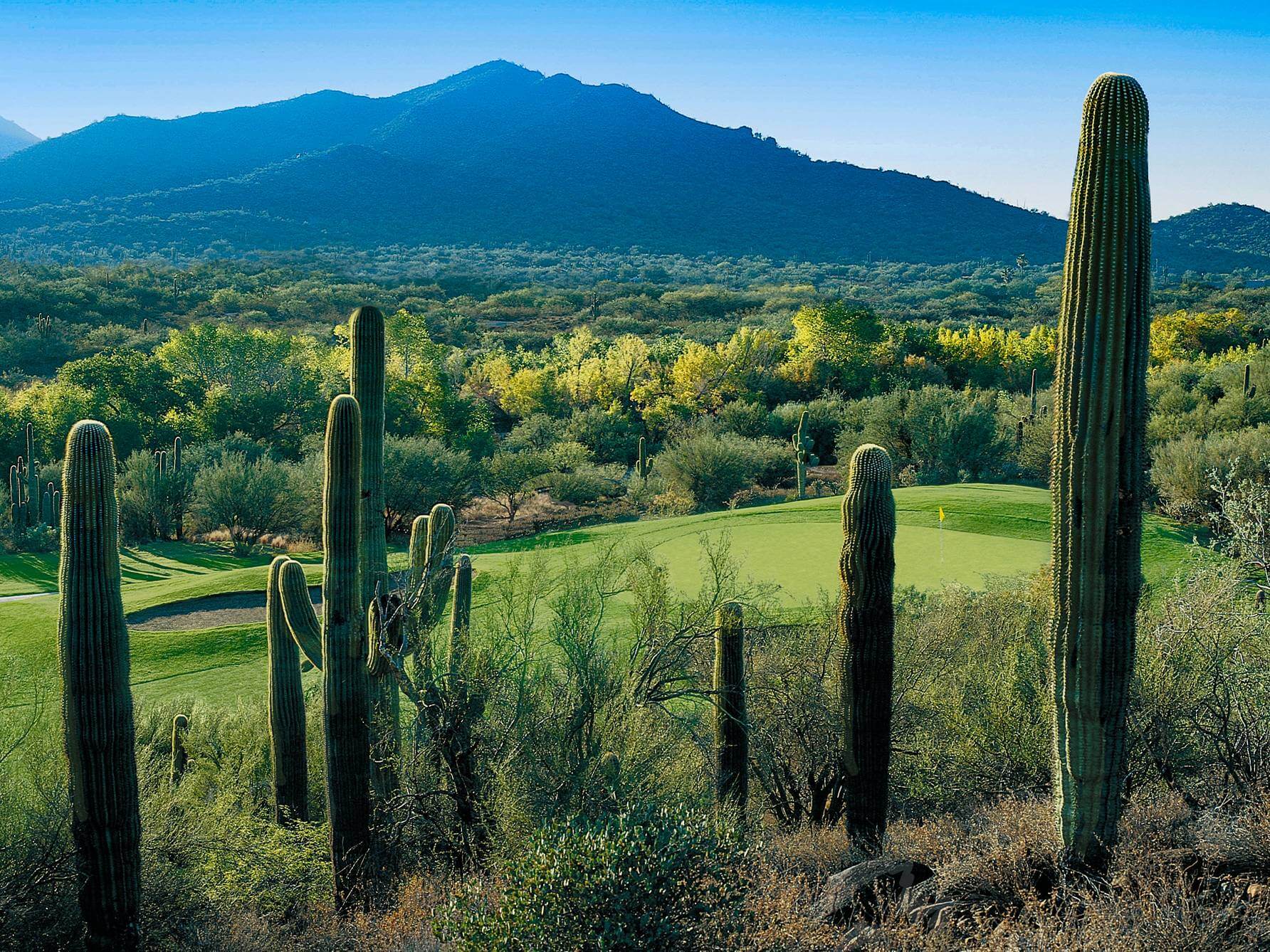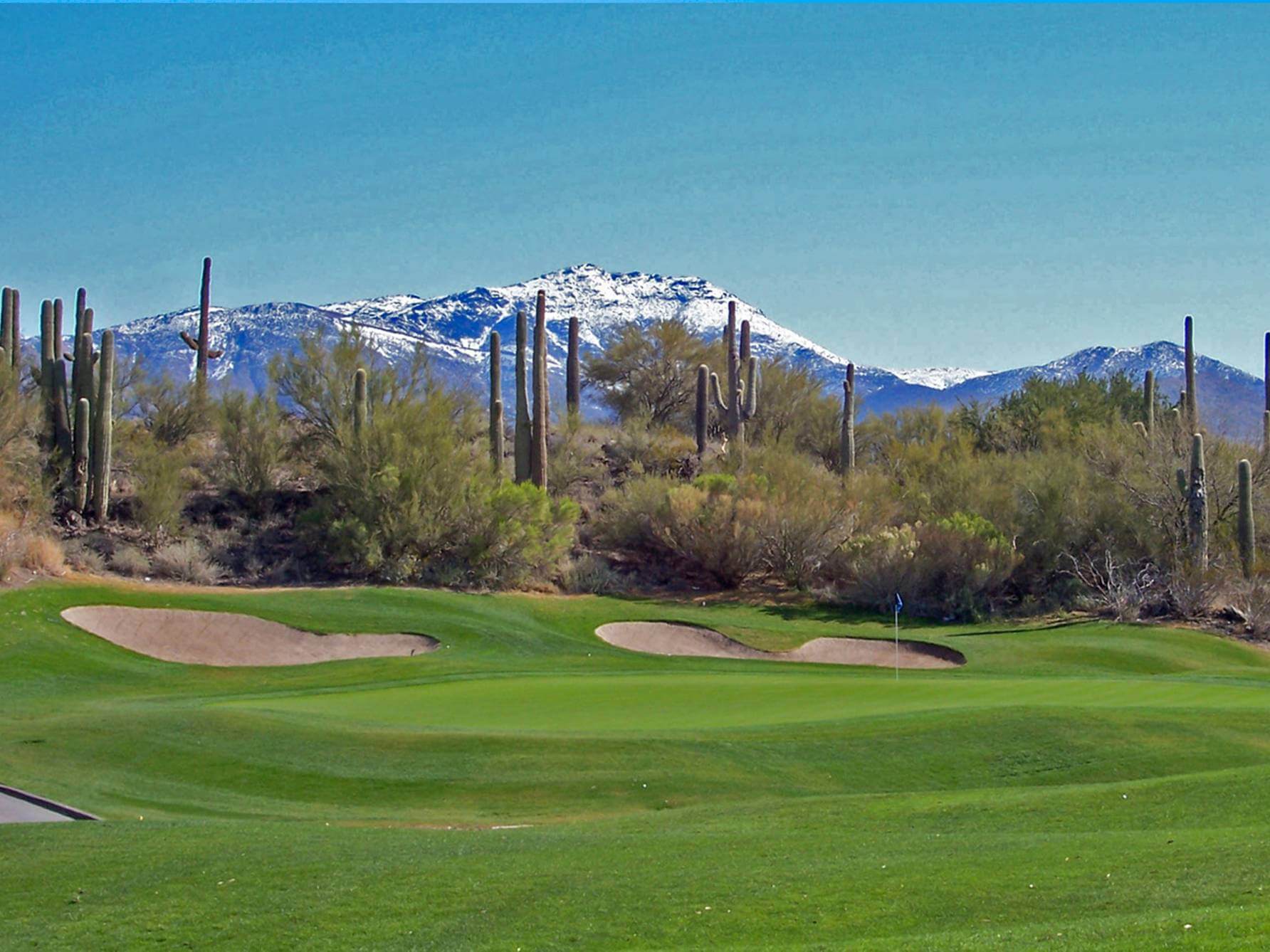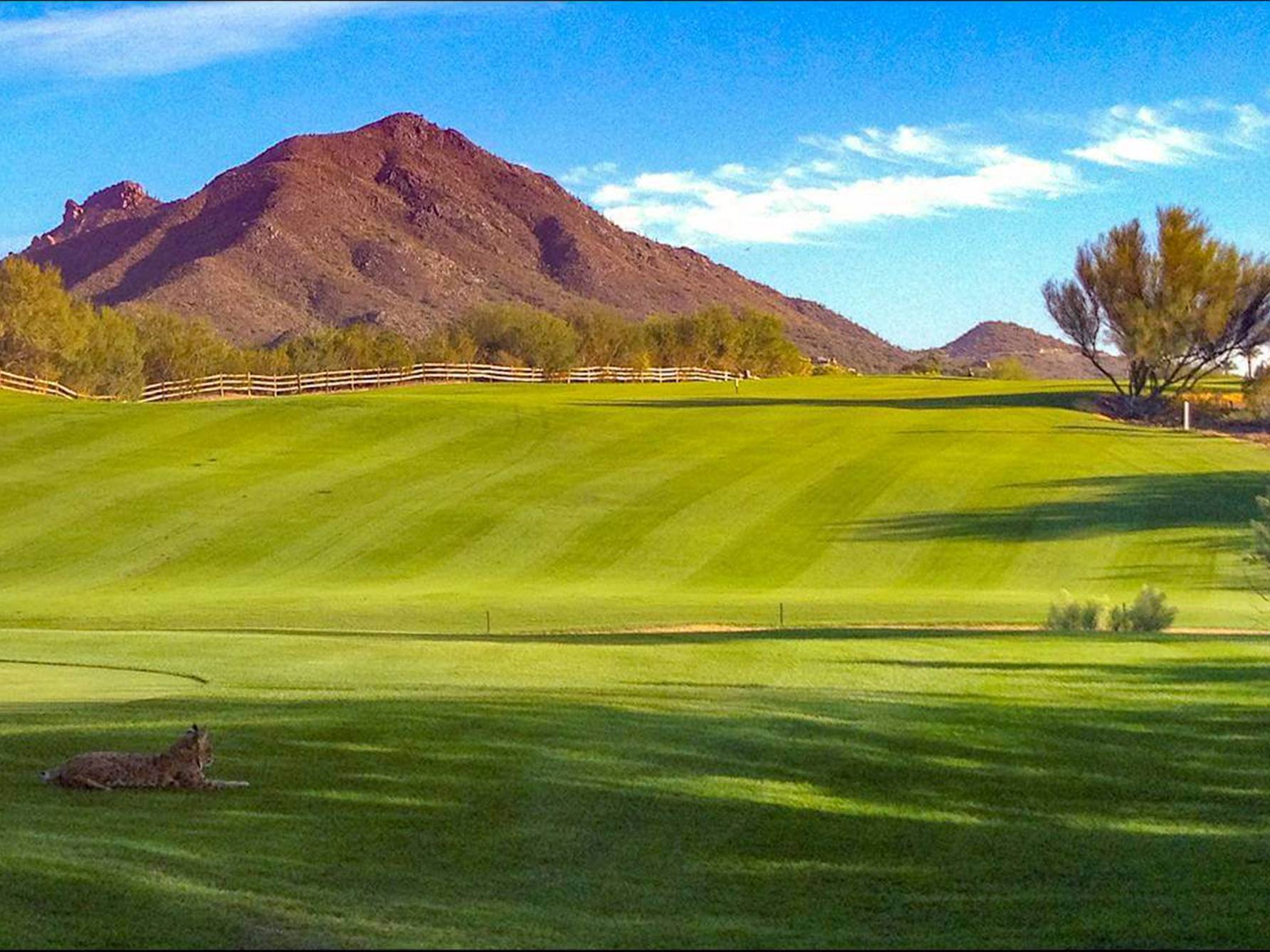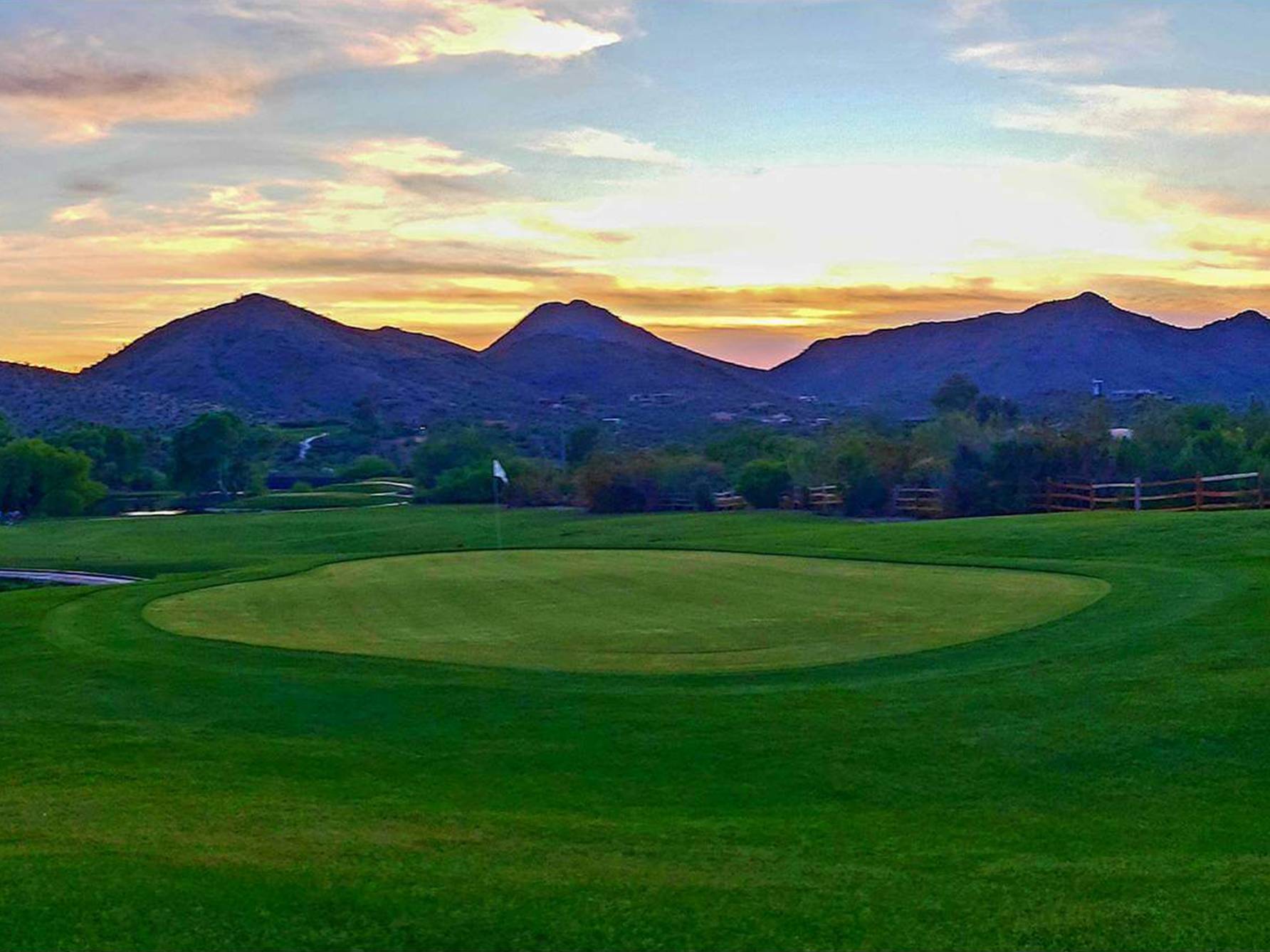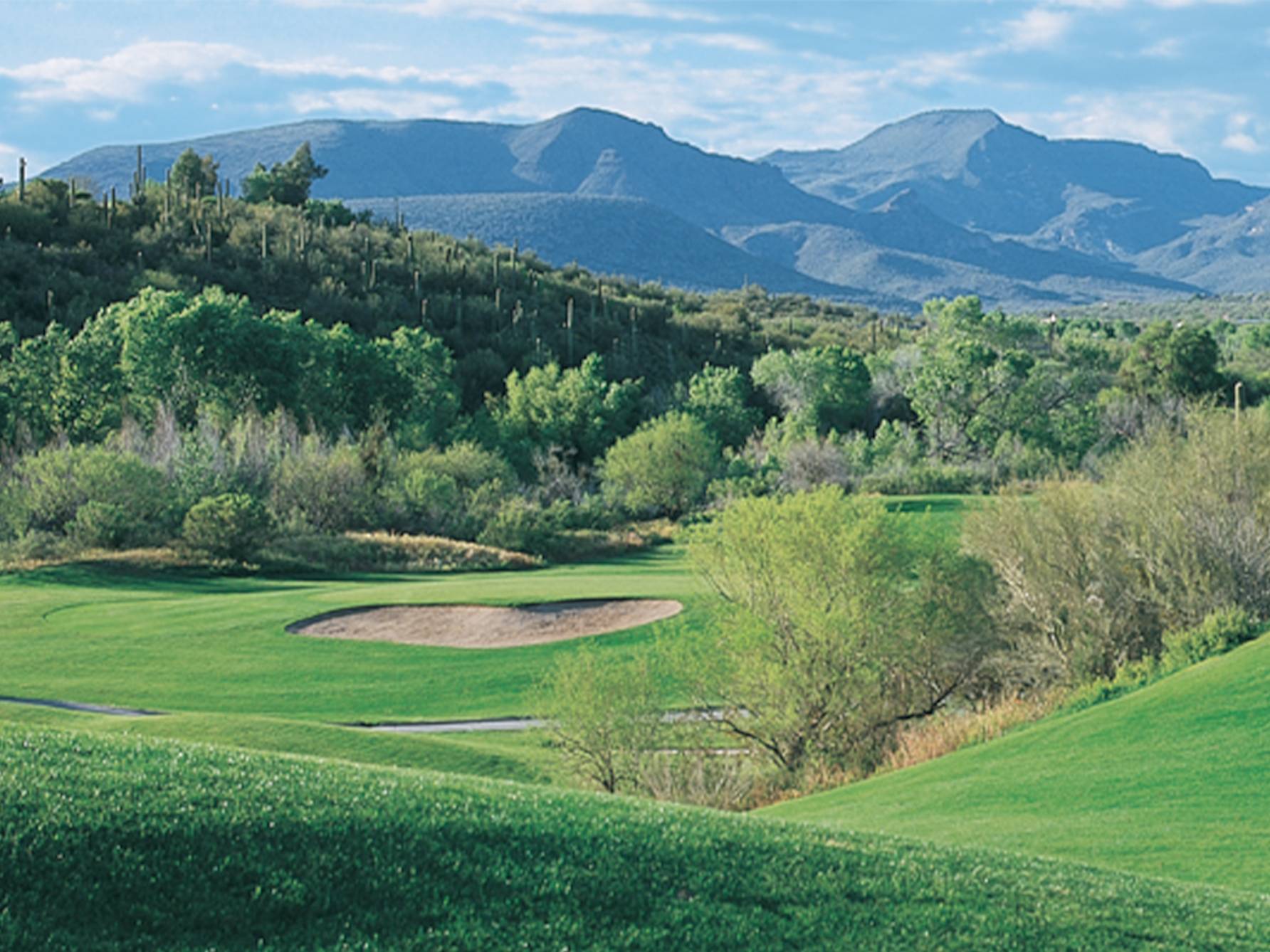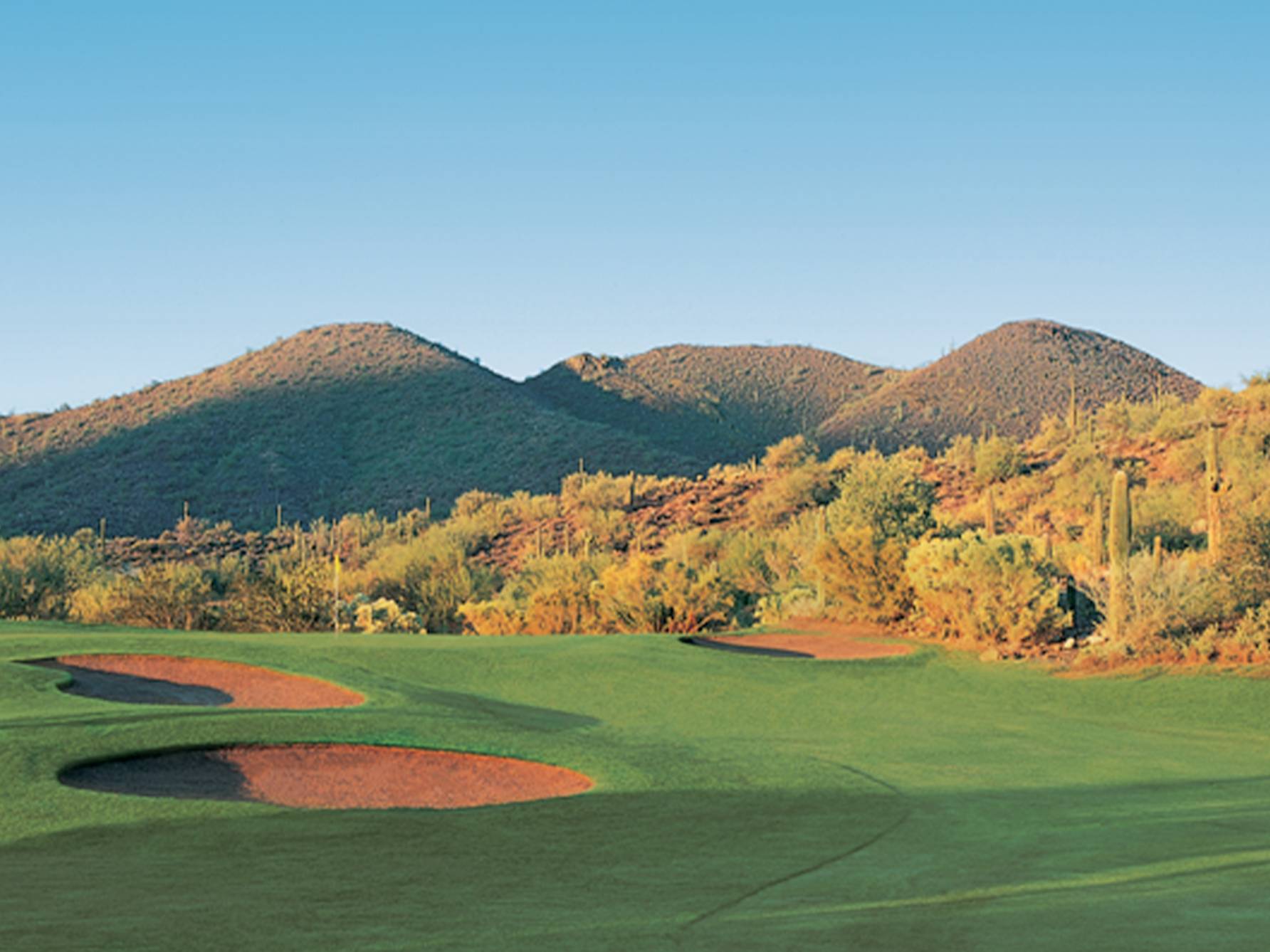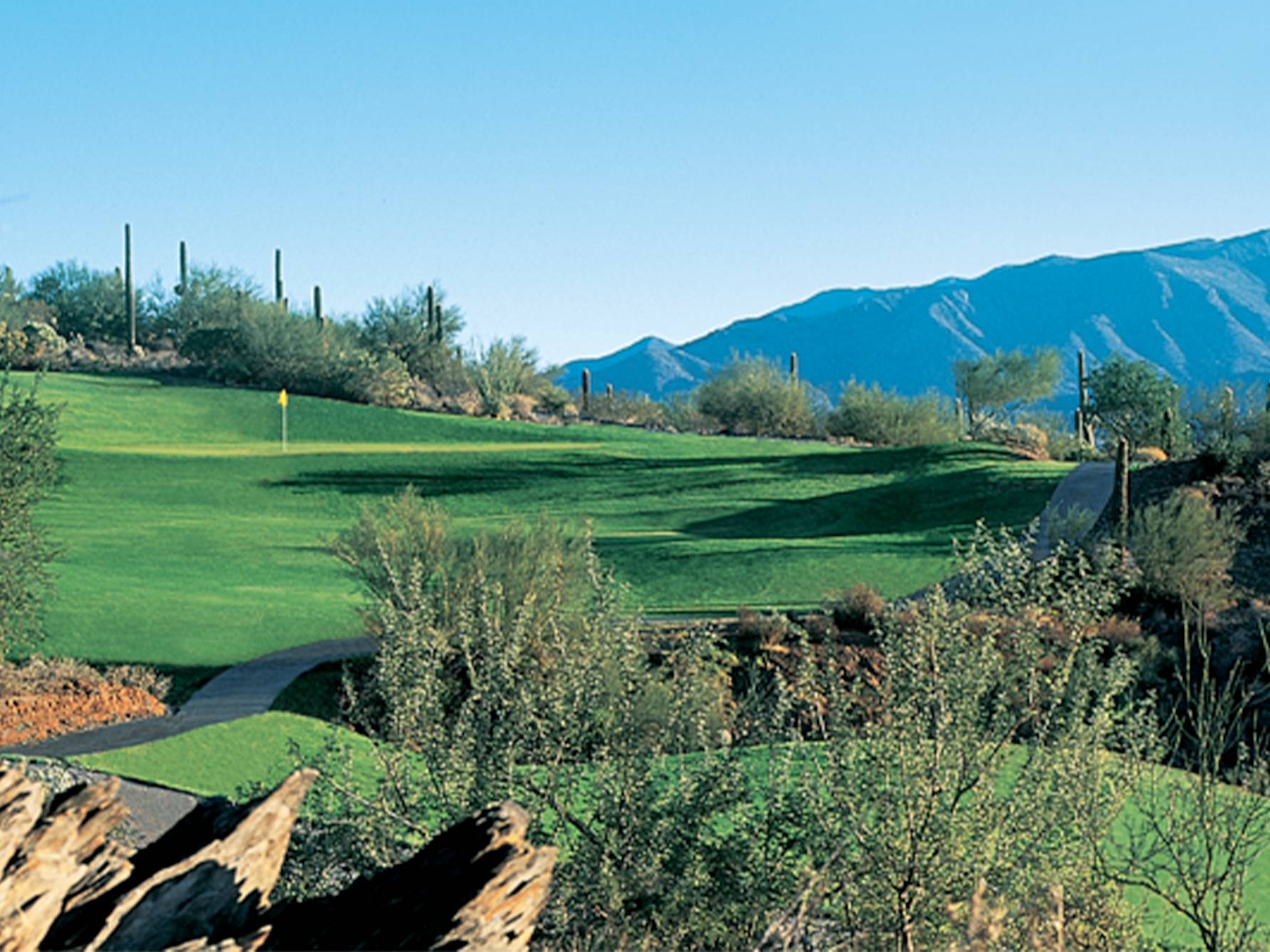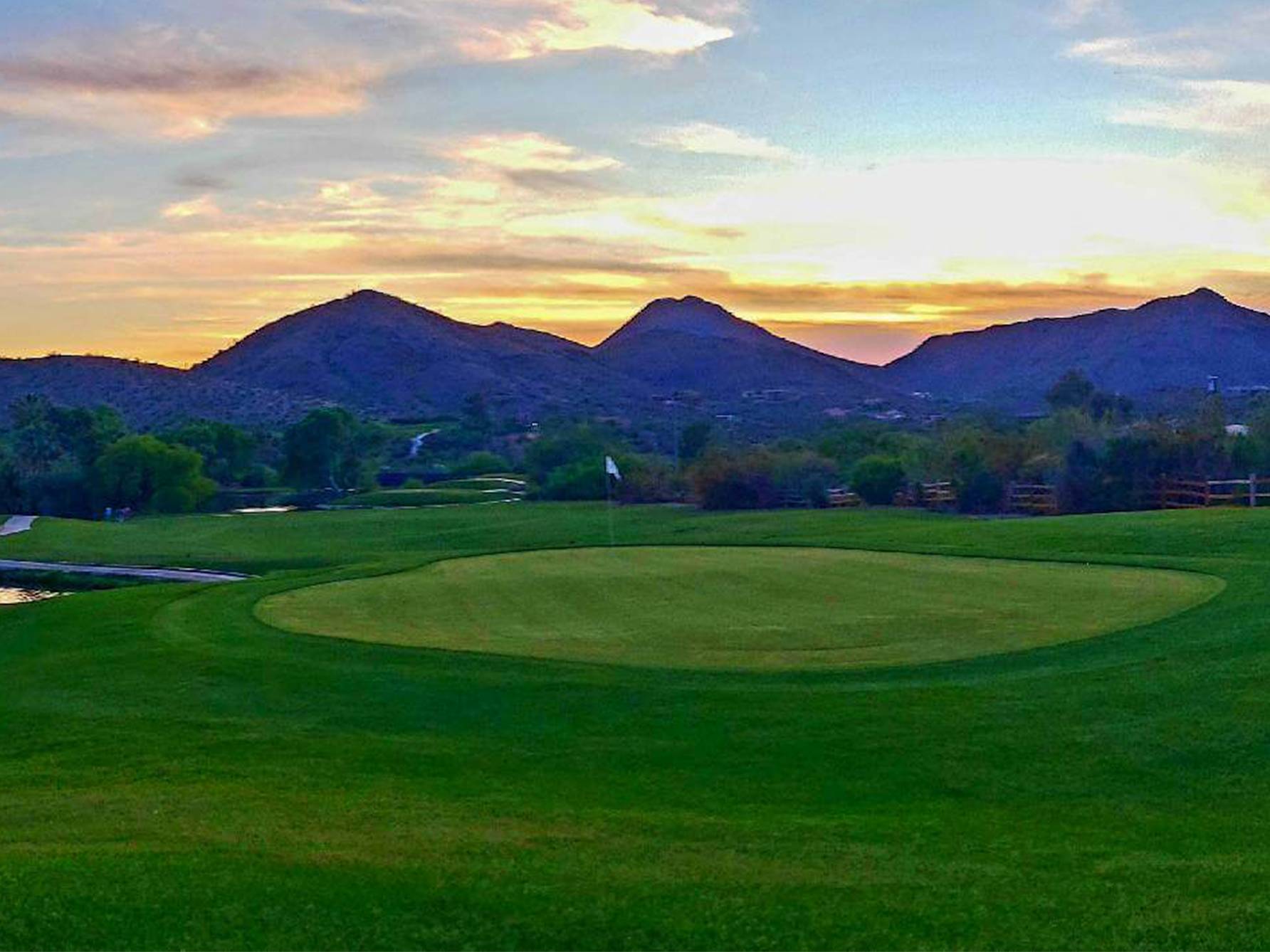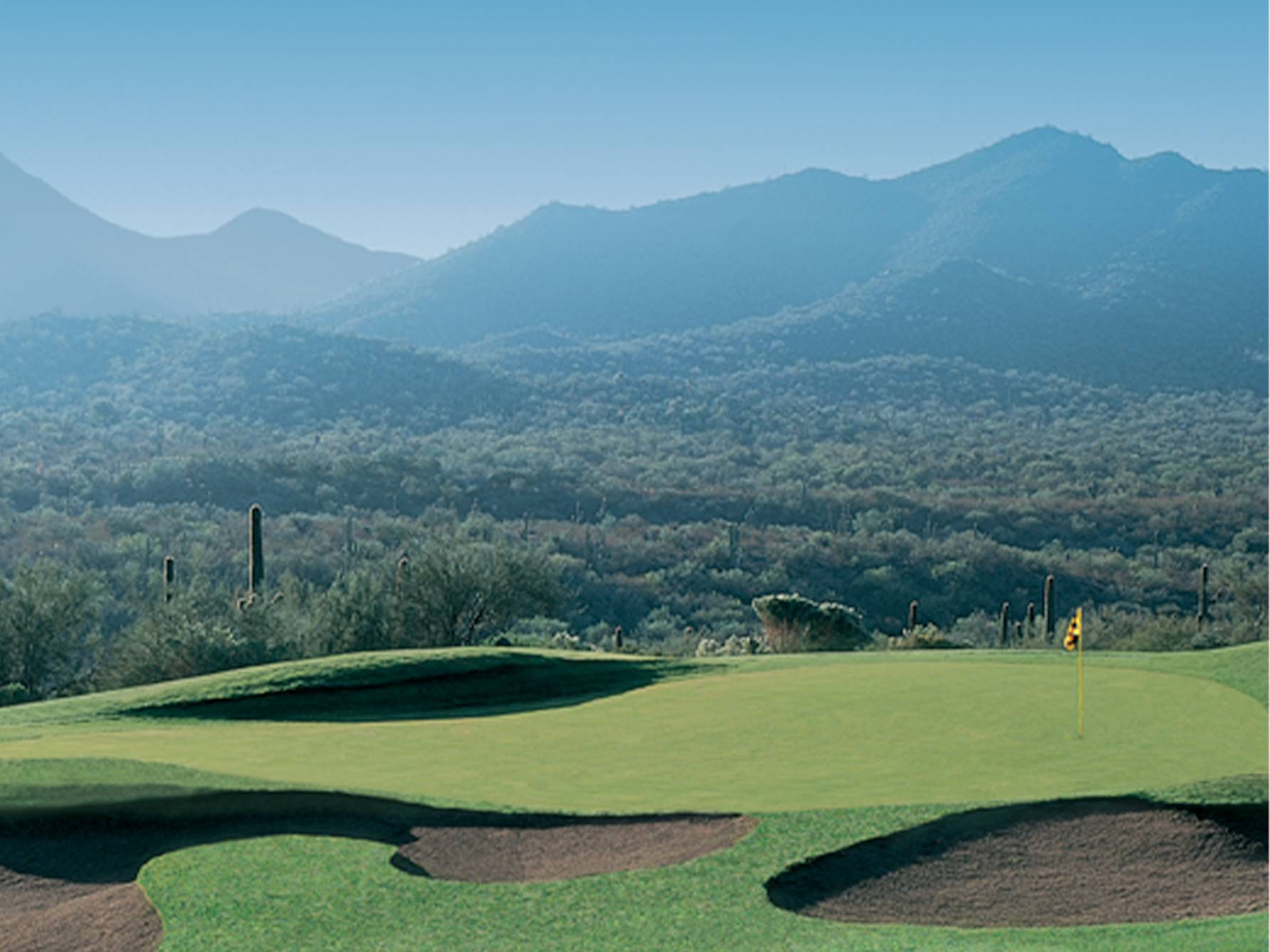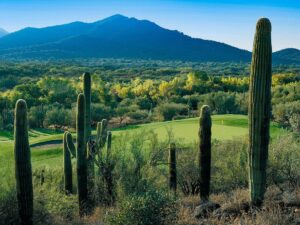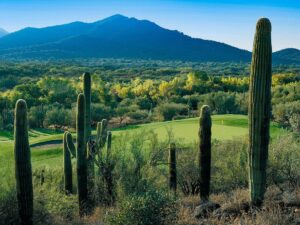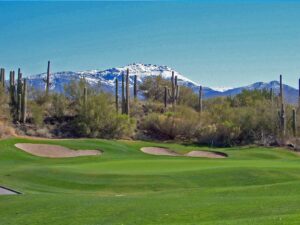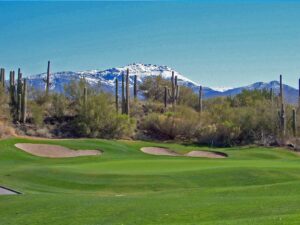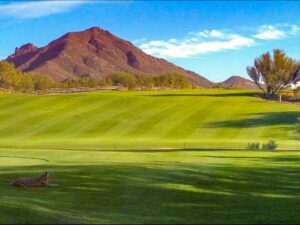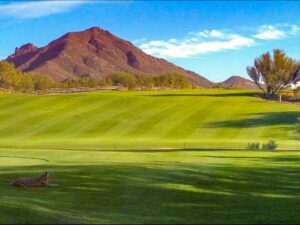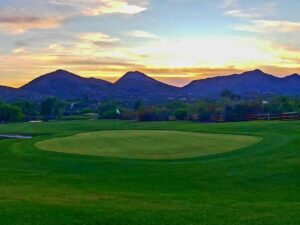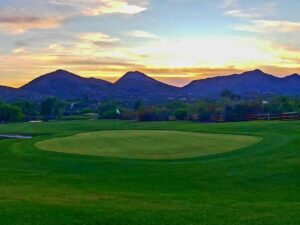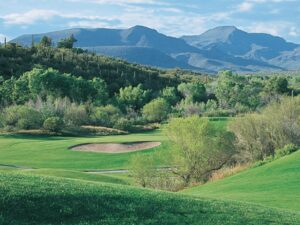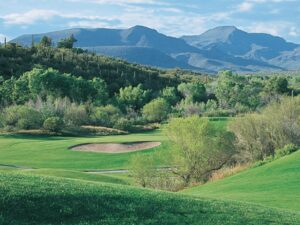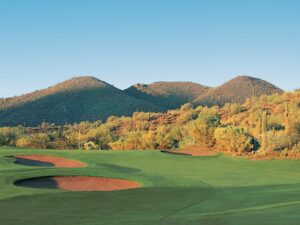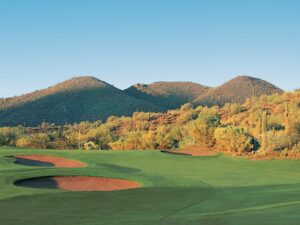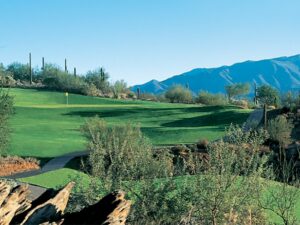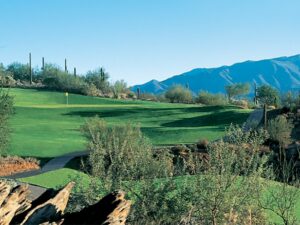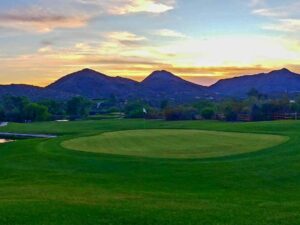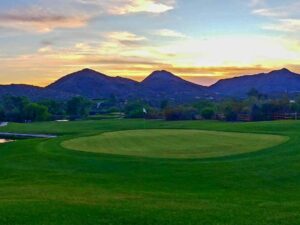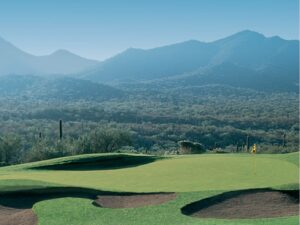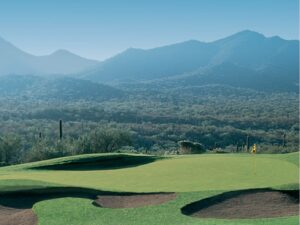 Course Review – Rancho Mañana
Rancho Mañana is one wild ride! Roller-coaster changes in elevation plunge you down into canyons and valleys and up into the hills as you soar from tee to green. In saying it's popular with the locals, we also include the quails, hawks, coyotes, and even deer that are frequently seen on and around the course. The elevation changes breed great views of the mountains surrounding the area, where saguaro cactus forests seem to loom over your every shot. Players come back with tall tales of "true desert golf."
Tucked away in the mountainous Cave Creek area, this course has spectacular views on almost every hole. Don't let the shorter distance fool you. The exquisite Par 70 layout will challenge all levels of golfers, demanding finely tuned accuracy off the tee. Errant tee shots will certainly find its way into a desert filled with ocotillo, saguaro, ironwood, palo verde and cholla. The greens are also challenging with severe slopes. You want to keep the ball below the hole to avoid downhill putts that may run pass the hole and off the green. Rancho Mañana is also a favorite among women: Golf for Women magazine voted it one of the top 100 women friendly courses. Built in 1987, Rancho Mañana gets better each year as it matures.
Other Information – Golf Club at Rancho Mañana
Designer: Bill Johnston
Year Opened: 1989
Awards: Trip Advisor Award of Excellence, Continuous 4.5 Stars
Google Rankings, Continuous 4.5 Stars
Featured in Sports Illustrated Golf Calendar. 2013 & 2019
Golf Digest: Top 50 Women Friendly Courses, 2010
Golf Digest: Continuous "Four Stars" ranking
Ranking Arizona: "Top Ten Courses in Arizona", 2010
Golf for Women Magazine: "Top 50 Courses for Women", 2007
Range Balls Included: No – Range balls are $6 per bag of about 50 balls.
19th Hole: TONTO BAR & GRILL
At our award winning Tonto Bar & Grill, guests will experience a charming, rustic ambiance with an eclectic mix of cuisines, while enjoying the spectacular views of Skull Mesa, Elephant Butte and the nearby Tonto National Forest. Tonto was recently recognized for the third year in a row as one of the "Top 100 Al Fresco Dining Restaurants in America" by Opentable.com. This is the third consecutive year that this prestigious award has been given to Tonto. It is determined by diners from all over the world. The restaurant has also been recognized as being one of the Top Restaurants in the Valley by PHOENIX Magazine.
The Drive: About a 25 – 30-minute drive
Rancho Manana Golf Club is an 18 hole par 70 championship golf course with breathtaking views surrounded by desert Saguaro Cactus .
Rancho Manana Golf Club is located in Cave Creek, Arizona about 25 minutes from our condos.
Rancho Manana Golf Club is rated 4 stars and is consistently ranked as "One of the Top 50 Courses in the Country for Women" by Golf Digest and ranked in the "Top 10 Golf Courses in Arizona" by Ranking Arizona. The course is one of the most scenic you will ever play with tons of elevation change and incredible photo-worthy views of the area.