Planning your next getaway and looking for a new summer vacation activity? We have a simple suggestion for you. Renting a bike is a fun, family-friendly activity that comes with so many benefits! Whether your vacation is on the beach or near a metropolitan area, renting a bike on vacation gives you an up close and personal experience of living like a local. There's nothing like an ocean view from a bike that is accompanied by an ocean breeze at sunset. Renting a bike on vacation can give you an intimate glimpse of an unfamiliar city you wouldn't see from a car. 
Why Renting a Bike on Vacation is Awesome 
If you're planning your next vacation in Scottsdale, AZ, congratulations! This is the perfect area for renting a bike and enjoying the incredible mountain scenery and breathtaking landscapes. You'll want to bring your phone to capture every Instagrammable moment while cruising on your bike. The Scottsdale area is the best place to be one with nature and renting a bike is the best way to do so. Here are some reasons why you should book your room in advance and rent a bike with us: 
1. Family fun – There's nothing like a summer vacation activity that brings the whole family together! Finding quality time can be a challenge in the everyday monotony of work and school. A vacation is meant to be an opportunity to take a break from the routine and bond with your family. It can be difficult to find a summer vacation activity that everyone can enjoy so renting a bike and exploring the area is a fun way to get kids involved in cultural activity tours.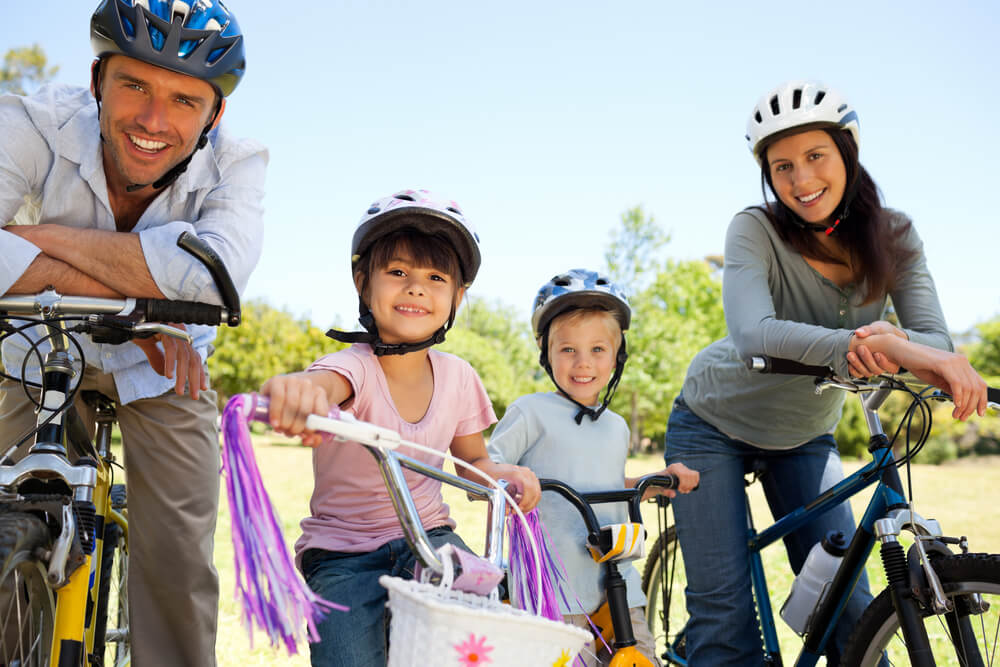 Scottsdale has so many cultural activities that are ideal for families that you'll want to book a few more days to explore them all! While we recommend visiting these places before it gets too hot, you'll want to add these places to your list when you arrive: 
McDowell Sonoran Preserve
Pinnacle Peak Park
Mountain Vista Self Guided Bike Tour
2. Outdoor exercise – If you're looking for a way to sneak some exercise into your routine without anyone realizing it, renting a bike is a good way to boost your physical fitness while having fun at the same time! Cycling is one of the best ways to exercise and can give you a nice break from your regular fitness routine. Since it is a low impact sport, you won't have to worry too much about straining or injuries. Depending on the trails you chose, you can determine the level of difficulty and elevation. 
Taking a bike ride is a great way to include some fun exercise without being preoccupied with counting calories. One hour of riding a bike will result in a 650 calorie loss. Imagine what a half or full day of bike riding around the city can do! When riding around the City of Scottsdale, you can expect an easy and scenic ride. When your ready to bring take the family on an adventure, check out these wonderful trails in the area: 
Florence Ely Nelson Desert Park
Nature Park
McCormick Railroad Park
3. Forget worries – Sometimes, you just want to get out and relax! Renting a bike on vacation and letting a warm breeze brush your face will help you release tension and forget your worries. Adulting can be taxing and letting go of last week's meetings, appointments, and workloads will help you refresh and recharge during your vacation in Scottsdale, AZ. An easy cruise past beautiful landscapes, rolling hills, and natural wildlife may release your creativity and give you clarity on a problem you've been trying to solve. 
Another great reason for renting a bike and forgetting your worries is to take a quick ride to a nearby spa and spend the whole day relaxing! Whether you want to bring the whole family is your choice but this may be a great time for Mom to have some "me time"! We have some suggestions for luxury local spas you should bike too: 
Talking Stick Resort
Waldorf Astoria Spa at the Boulders
Fairmont Scottsdale Princess
The Spa at Four Seasons Scottsdale at Troon North
4. Easy commuting – If this is your first or 10th time on vacation in Scottsdale, AZ, you'll quickly discover how close you are to Oldtown Scottsdale! Our resort is a short bike ride to downtown nightlife, art and culture, shopping, and fine dining. When you want to spend time roaming the city and doing a little light shopping, renting a bike is a fun and easy way to get around. You can say goodbye to traffic headaches and all the minor inconveniences of taking a car or bus around town.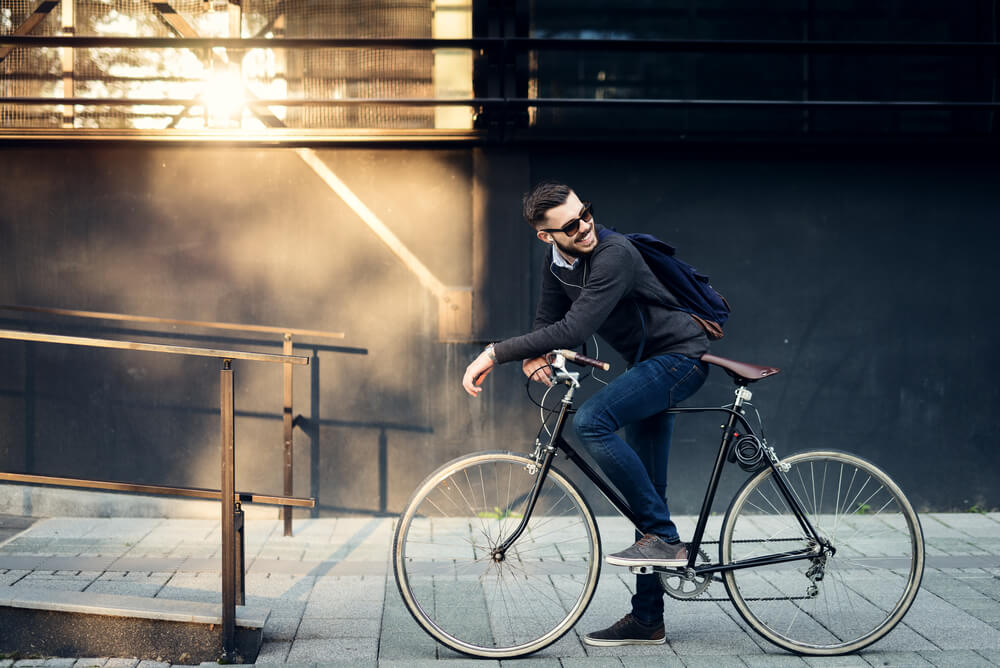 Oldtown Scottsdale is gorgeous so you'll want to see everything up-close! While we don't suggest taking a bike to the bar, we do recommend a few places you'll want to cruise to. From art galleries to outdoor dining, these are great locations you can enjoy with the whole family: 
Bonner David Galleries
Wilde Meyer Galleries
Hand-Cut Burgers & Chophouse
Maestro's City Hall Steakhouse
Ocean 44
Scottsdale is an award-winning, environmentally friendly city, and renting a bike to get around the city is a great way to blend in with the locals! Biking can reduce your carbon footprint and environmental harm. You'll be contributing to the City of Scottsdale's commitment of long-term social, economic, and environmental sustainability. By renting a bike, you'll be living like a local while on vacation! 
Call us for Your Next Vacation in Scottsdale AZ
Renting a bike on vacation will also give you a chance to splurge on accommodations! At Meridian CondoResorts, we already provide exceptional value for prices that beat all of our luxury resort competitors. Our famous stay and play packages feature Scottsdale's best golf courses, including TPC Stadium featured in the Phoenix Waste Management Open Tournament! Not only can you bike to local restaurants, shopping, and cultural centers, you'll be able to enjoy a few rounds of golf at some of the most beautiful courses in the world. 
When you bring the family, be ready to relax in luxury accommodations that include: 
Full-size kitchen with oven, microwave, and refrigerator

Dining and living room

Full-size washer and dryer

65-inch flat-screen TVs

Choice of 1, 2, 3 bedrooms starting at 1,400 square feet

Private balcony

Hotel-style pillow-top beds
The best part about booking a family vacation with us is the ability to customize your package to fit your needs. We can make easy adjustments to your sleeping accommodations based on the amount of people you bring. Our 24 / 7 concierge service will help you with bike rentals, grocery delivery, dinner reservations, and so much more! We make it easy for you to enjoy your vacation in Scottsdale, AZ with us! 
Call now to book your luxury stay and play package for your next Scottsdale vacation!