Thinking about an Old Town Scottsdale getaway? Look no further for the nightlife information you need! Staying with us in our luxury condos, stellar amenities, and beautiful golf courses in Scottsdale is a next-level experience and we want to make sure you get a chance to take it all in. If you're not familiar with the bars in Old Town Scottsdale, we can fill you in on the must-see nightlife hotspots you can't miss while you're in town. With charming scenery, one of a kind art galleries, live music, and great cocktails, you're going to want to stay awhile. 
The best bars in Old Town Scottsdale
Meridian Condo Resorts is the place in the valley to experience all the best that Arizona has to offer, including professional sports teams like the Phoenix Suns and NASCAR races. As the home to the Cactus League that hosts spring training for 14 major league baseball franchises, our sparkling pools and state of the art fitness centers offer a great way to pass the time between activities. However, while you're resting, recouping, and planning your next adventure, we've taken the liberty to put together a list of some of the best bars in Old Town Scottsdale for your exploratory pleasure.
The Canal Club
Looking for a classy Cuban ambiance tucked in an inviting and comfortable resort? We thought so! The Canal Club offers delicious cuisine like shrimp and lime ceviche and tender fried plantains. Come on Friday and experience Havana Nights complete with movies and complimentary Mexican street popcorn. You'll want to make another trip on Saturday for the Tiny Umbrellas Tiki Party where you'll be able to put on your best tiki outfit while sipping on a signature cocktail while listening to tropical sounds. Hands down, this is one of the best bars in Old Town Scottsdale. 
AZ88
Considered one of the most iconic bars in Old Town Scottsdale, AZ88 can be easy to miss if you're not familiar. Tucked away in the Scottsdale Mall area, this incredibly chic and elegant bar is second to none with a menu featuring water chestnut appetizers, chicken glazed in dragon sauce, and seared Ahi Tuna steaks. If you're looking for an exclusive vibe, you'll find it here while sipping on your choice of 32 signature cocktails behind the Saguaro Hotel. 
The Beverly
This upscale and intimate bar is a great choice for winding down after the day's activities. The underground sophistication is a great complement to late-night snacking and DJ tunes on the weekend. Enjoy different themed nights with great drink specials and light bites in low lighting and gold ceilings.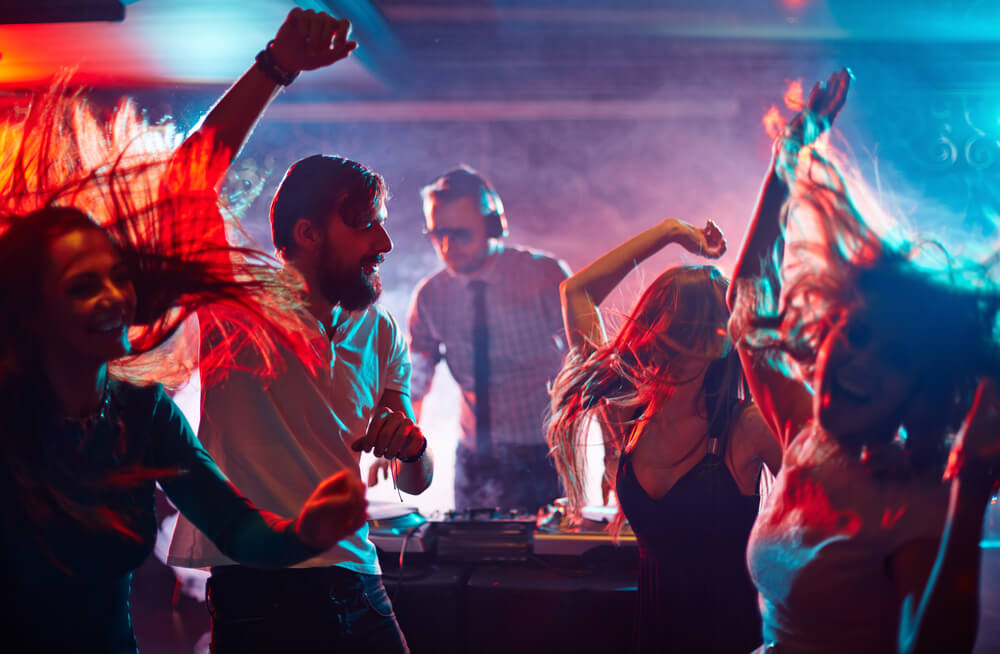 Merkin Vineyards Old Town Scottsdale
Calling all wine drinkers! This is the place to visit if you are a wine connoisseur and love carbs. The pasta, bread, and handcrafted Gelati will fill your taste buds with delight. With tasting rooms and a full Italian menu, this is a family-friendly environment. 
Hulas Modern Tiki
This modern bar has everything. Voted one of the best restaurants in metro Phoenix, you'll love the open and bright spaces both inside and outside. Steeped in rich history, this bar welcomes all walks of life with one thing in common: a love and appreciation for the seamless blend of American and island flavors. Regular happy hour and drink specials paired with crispy coconut shrimp rolls and Hawaiian ceviche are enough to keep you coming back night after night. Hula's Captain's Cabin is the perfect place to wind down from the day's activities. 
Maya Day & Night Nightclub
This is the bar you go to when you want to take it up a notch. With a Vegas-like atmosphere, Maya Day & Nightclub is where you go when you want to party. Sip on a martini poolside or dance to the hottest songs played by the hottest DJs. When you want to party, you come here. 
Book your stay today
Now that we've given you the lay of the land for Oldtown Scottsdale bars, take the next step and book your next stay with Meridian Condo Resorts. We are much more than a fabulous place for golf. We know the best places for entertainment, dining, and activities in the surrounding area. Let our experienced professionals help you with our premium services option to make you feel right at home during your stay. Give us a call today and let one of our booking agents answer any questions you have.