You may be a little restless right now due to the prolonged quarantine regulations in place around the country and planning your next big trip is on your priority list. Well, today we have good news for you. Scottsdale day trips are some of the best ways to relax and unwind. If you combine these trips with our Scottsdale stay and play golf packages, you won't want to go back home! In fact, we're sure that the best day trips in Arizona take place right here near Scottsdale and we have the accommodations to make your day trip complete. If kicking your feet up in your 1200 square foot luxury condo isn't enough, you may want to take a quick dip in our heated resort-style swimming pool! Before we get into those details, let's explore a possible itinerary and our favorite recommended places of interest!
The Best Day Trips from Scottsdale, AZ 
Looking to get out and explore? We thought so! Day trips from Scottsdale are the best way to connect with nature and unplug. Imagine being surrounded by stunning mountains in various shades of pink and red hues while enjoying a picnic lunch and birdwatching. Take a hike along a river lined with red rocks and wildlife. There are popular hot spots and hidden gems throughout Scottsdale and our seasoned staff can help you with the logistics to visit them all: 
Grand Canyon

– One of the most popular and best day trips in Arizona, the Grand Canyon is every bit of the hype you've heard. As the second most visited national park in the country, almost 6 million visitors last year flocked to these magnificent and breathtaking mountains. With numerous gorgeous and expansive viewpoints, you'll want to plan a whole day or two to explore this amazing canyon. 
Most visitors congregate along the South Rim, which is viewable along a 30-mile scenic route. Mather Point is close to the park entrance and is a hotspot for its incredible views of the depth and width of the canyon. Another highlight of the Grand Canyon is Lookout Studio, which is an observation station and perfect viewing point of the historic El Tovar Hotel and other parts of the expansive canyon. While you're there, you'll want to hike the Bright Angel Trail, one of only two fully maintained hiking trails at the South Rim. Visitors are known for hiking this trail for white water rafting. 
The North Rim's Cape Royal is another very popular attraction for its breathtaking views of the Colorado River, the Painted Desert, and the inner canyon corridor. It's much less crowded and is 1000 feet above the South Rim. You'll want to make sure to end your day with a photograph at Nankoweap. This river only access viewpoint can be navigated through guided trips and is the most photographed part of the Grand Canyon.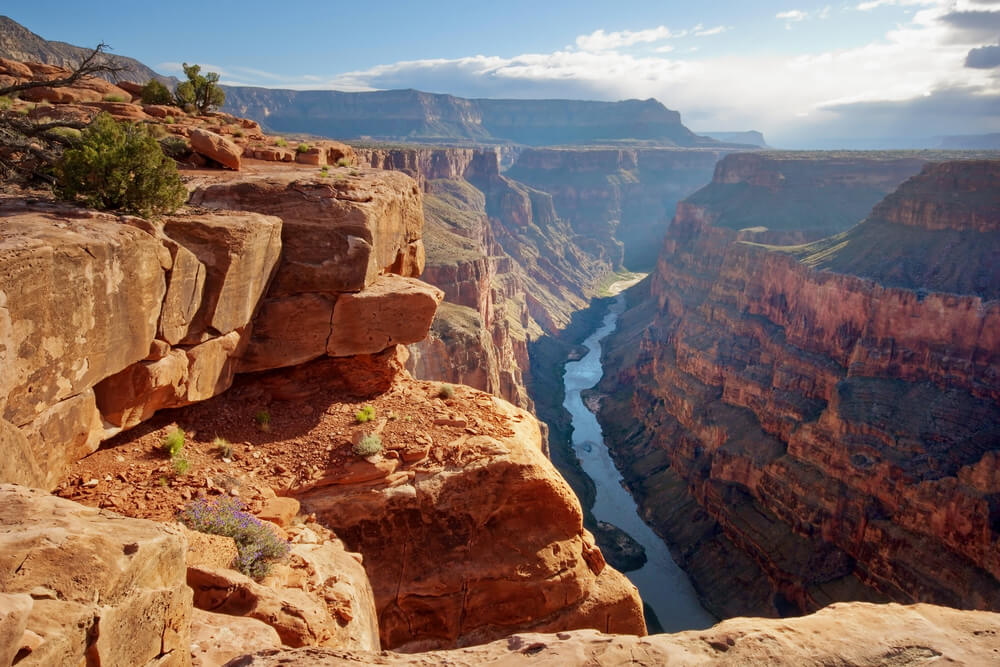 Sedona

– Also known as Red Rock Country, Sedona is 1.8 million acres of pure geographic beauty. You can get your fix of outdoor adventure by water, bike, ATV, or on foot. With more than 100 hiking trails available, you'll have your pick of photo ops. The most popular trail is the Cathedral Rock Trail and is known for its incredible views of red rock formations. You'll also want to check out the ancient Native American ruins and cave paintings on the Palatki Ruins trails. 
Another great way to explore Sedona is by Jeep. Take a break from hiking and sign up for a fun, guided Jeep tour. You'll get the chance to see the Ancient Ruins and other historic sites. However, a day at Sedona is not complete without a glass of wine at the Verde Valley Wine Trail. The self-guided tour will take you through various wineries and tasting rooms of this area known for their exquisite and diverse selection. End the evening with one of the numerous spas with Native American inspired treatments. Sedona may require multiple Scottsdale day trips in the itinerary. 
Saguaro Lake

– Located in the Tonto National Forest, the lake is named for the Saguaro cactus and spans 22 miles. It is ideal for boating, kayaking, skiing, sailing, camping, fishing, and jet skiing. Rent a boat or take a relaxing tour boat ride around the lake. While you're there, you'll want to grab something to eat at the ShipRock Restaurant that features the Torpedo Burrito and the ShipRock Catfish Po'Boy. 

Needle Rock Recreation

– Another great area for biking, fishing, camping, hiking, and hunting is Needle Rock Recreation located along the Verde River. Renowned for its irregular rock formations, this area generally attracts tourists escaping the summer heat. You'll most likely spot Bald Eagles and Blue Herons among beautiful rock formations. Bring your fishing rod to catch catfish, rainbow trout, and smallmouth bass. 

Cowboy Culture

–

The Wild West is still alive and well at

Cave Creek

and Carefree! From cowboy cookouts to horseback riding, you'll get the chance to experience the Sonoran Desert like never before. Enjoy fine dining and spas at the Rancho Manana Resort, one of the Cave Creek's featured amenities. You'll be overwhelmed with the beauty of the area's scenic trails and large Sycamore trees. 
Check Out Our Scottsdale Stay and Play Golf Packages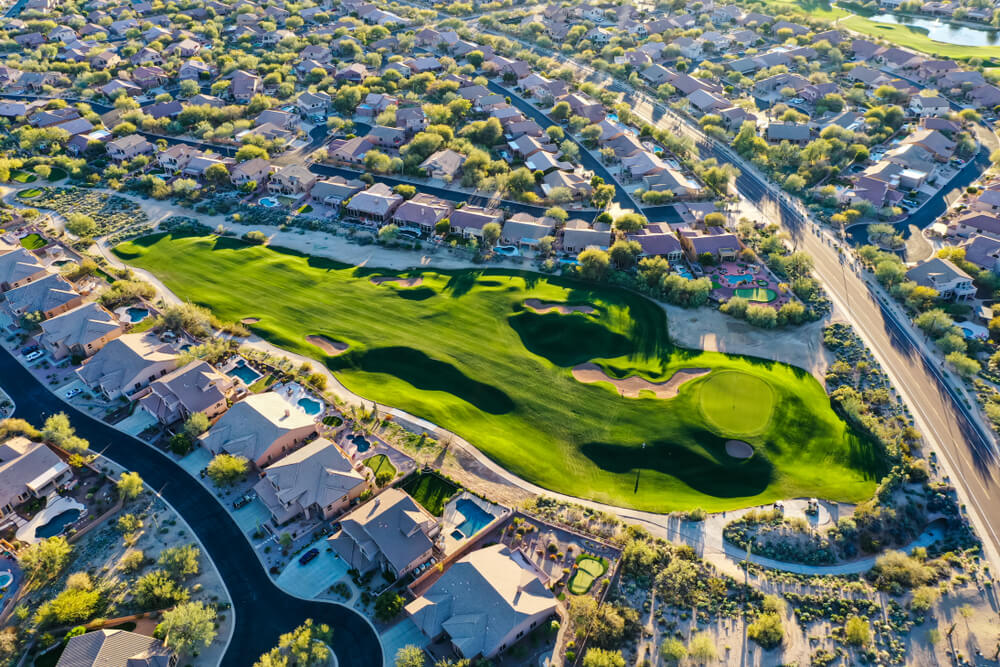 No trip to Scottsdale is complete without a few rounds of golf! In fact, day trips from Scottsdale should include several rounds of golf and with our famous customizable Scottsdale stay and play golf packages, you'll be able to take advantage of great rates and golf courses during your stay. With some of the best golf courses available, your Scottsdale day trips just got better with customized golf packages, luxury lodging, unlimited play, car rentals at preferential rates, local insight, and 24-hour customer service. Other highlights of your stay include: 
State of the art fitness centers
Gas BBQ grills with gazebos
Heated resort-style swimming pool
What are you waiting for? Give us a call and we'll help you with the logistics of your Scottsdale day trips and Scottsdale stay and play golf packages. Book your luxury condo today!