Planning a getaway or vacation and looking for Scottsdale lodging accommodations? Like most people, you may not know where to start. With so many options available today, it's hard to know where to begin. Finding a rental furnished apartment that can accommodate your group is challenging but there are a few things to consider to ensure you make the right decisions. A recent AAA travel survey revealed that almost 100 million Americans were planning family vacations. With the summer months upon us, two-thirds of families are expected to book a summer getaway. So, for those looking to rent furnished apartments, you're not alone. 
Where to Start Looking to Rent Furnished Apartments?
What does furnished mean? How long can I rent furnished apartments? When crashing with a friend or paying for a hotel won't work, you'll need to do some homework. Many long term Scottsdale lodging accommodations can be rented from 1 month to a year depending on your housing needs. There are a number of service options available to help you find a rental furnished apartment. The length of your stay will determine what option you chose: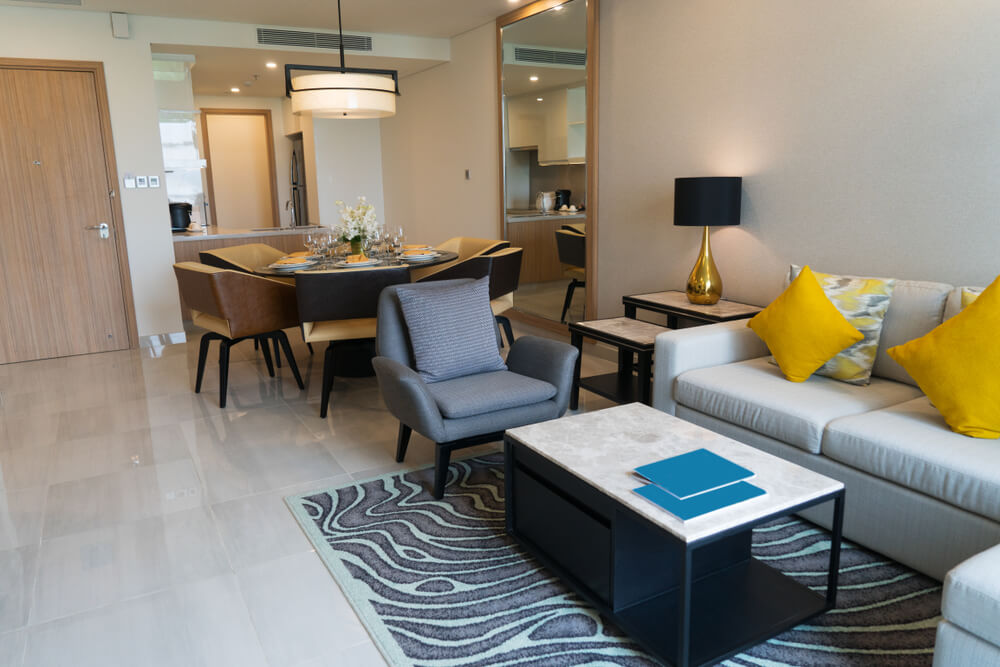 Start now

– You should be looking for a long term rental immediately. Looking for a month-long stay should be easier to find but it's important to get started as soon as possible. Keeping your options open and knowing what you want should help the search go quickly. Begin with your current network and begin your search prior to the rental being available. Starting early will give you plenty of time for rental negotiations and reference checking. If you're new to Scottsdale, do your homework on the neighborhood and local area to get familiar with the destination. If your network connection is from the area, you should be able to ask them about their experience. In the meantime, gather your references and highlight timely payments. 

Find a place

– Nowadays, you can rent furnished apartments from the internet, which makes this process easier and hassle-free. For longer stays, you may want to connect to visit a realtor's office. They may be able to work with you on rental lease terms and increase your chances of negotiating a good deal. In the meantime, here are some sites that will help you in your search: 

Craigslist

– This search engine has been around forever. It has a specific section for sublets and temporary housing that you may find useful. Additionally, their "housing wanted" section may be useful to post details of what you are looking for. Although there are a number of choices available, it is a hit or miss when trying to find trustworthy rentals. Look for those posts made by third parties like rental or real estate companies. These types of listings usually provide pictures, neighborhood details, rental terms and more details on what they are looking for in a long term renter. Remember not to send any Western Union or wire transfers to anyone to avoid scams. 

Airbnb

– This popular option allows you to stay at a host's residence for a specified amount of time. The great thing about this platform is that you can book a stay for 1 month or a longer-term rental for several months. You'll most likely have luck finding something that will accommodate your needs and fit your price range. Details are always provided and you'll be able to connect to the person renting the property right away. 

Other websites

– There are other sites that you can rent condos, houses, and apartments on a monthly or yearly basis as well. Some of these sites include Trulia, Apartments.com, Sublet.com, and Apartmentguide.com. They typically provide a great amount of detail and contact information for the rental company. 

Resorts

– This is an option you may have not considered but should certainly explore. When exploring Scottsdale, Arizona resorts, all-inclusive packages are very common. There are a number of beautiful resorts in Scottsdale. However, Meridian CondoResorts is one of the most affordable with the most amenities to offer. We'll tell you more later! For now, just know that staying at a resort for a long term stay is totally doable! 

Know what you're looking for

– When you begin your search, know exactly what you're looking for. A long term stay is different than a quick one week trip and you'll have different needs if you're bringing the family. Here are a few things to consider before booking your long term Scottsdale lodging accommodations: 
Cost

– Having a budget for what you want to spend monthly will help keep costs reasonable. 

Location

– If you are going to school or work, you'll want to be relatively close to home. However, the closer to the city you get, the more costly your accommodations may be. 

Transit

– If you're not driving, you'll want to know if public transportation is available. 

Furnishing

– You'll be looking to rent furnished apartments so finding something that supplies all the comforts of home should be on your priority list. 

Essentials

– It's equally important to have access to cooking essentials like a kitchen, groceries, and utensils. If your long term accommodations don't include these essentials, they should be close by for easy access.

Talk with the tenant, landlord, or resort – It may not always be easy to get a good look at the place you are planning to stay. If you're not a Scottsdale local, it's a good idea to talk with the property owners or managers to get a good feel for the neighborhood and place you plan to stay. If pictures are not available online, request more and give them an idea of the timeline and budget you have for the duration of your stay. If you have someone in your network in the area, ask them to provide additional information as well. They can do a walkthrough for you and get a lease agreement in writing. Communicating via Skype and email will help to solidify plans and create a connection before you arrive.
Save Time and Book Scottsdale Lodging Accommodations With Us
Don't want the hassle of scouring the internet? We get it. Our luxury condos and unlimited stay and play golf packages are completely customizable to fit your needs and budget. Additionally, you'll have between 900 sq ft and 1400 sq ft to stretch out while you explore all of the amenities we have to offer. In your luxury condo, you'll find: 
Fully equipped gourmet kitchens

Free WiFi

Free Parking

Washer and dryer

Spacious private balconies

Sofa, recliners, and loveseats

Comfortable memory foam mattresses

65 inch flat screen smart TV's
That's not all! There are a number of amenities to make you feel right at home. They are: 
Heated resort-style pools

Whirlpool spas

State-of-the-art fitness center

Gas BBQ grills with gazebos

Full concierge service

Clubhouse meeting area available for private events
When you stay at Meridian CondoResorts, you will be within minutes of some of the best dining, shopping, hiking, and nightlife Scottsdale has to offer. Our seasoned and professional staff can help get you familiar with the area. The full concierge service is available 24/ 7 and can book reservations for dinner or stock your refrigerator with food. With unparalleled friendly service, we will make your long term stay easy, convenient, and affordable. 
So what are you waiting for? Give us a call and book your long term condo with us today!