This year is almost over and the Phoenix Open 2020 is almost upon us. From January 27th to February 2nd, Waste Management will put on the "greatest show on grass" at the TPC Scottsdale Stadium in Arizona and we'll be right here when it happens! Actually, we are always here when it takes place year after year so we are pros at how to get prepared. In fact, we have front-row condos right by the entrance of TPC Scottsdale Stadium in Arizona! This event is like a giant party and our condos are a great place to refresh every day you are here. For veterans who have attended this great event before, you are well aware of the excitement of half a million spectators in attendance to watch the best of the best on the PGA Tour. For those who are new to this experience, you're in for a great time! 
Since 1987, TPC Scottsdale Stadium has hosted the event formally known as The Phoenix Open as one of the first events on the PGA Tour. The event is a charitable one, benefiting the Phoenix Thunderbirds Charities, a non-profit established in 1986 that distributes millions raised from this event on behalf of Waste Management. Another great part about this event is that you have the opportunity to play golf before or after the event on the same course as the pros! The course will be closed on January 25th and will reopen for play on February 6th. 
The course underwent a dramatic renovation in 2014 improving the look and feel of the Waste Management Phoenix Open experience. Strategic changes were made to all 18 holes, featuring white sand accents and regrassing. The clubhouse has been expanded to include more locker room and meeting space, with other sharp interior upgrades. You'll notice these changes and then some but you'll want to be ready for your trip. We've included some FYI to make your trip more enjoyable. 
How to get around
Getting around at the Phoenix Open 2020 is best in private transportation. There are several checkpoints and road closures so we recommend private drivers or party buses to take the stress away from navigating the weekend due to the massive Phoenix Open attendance. With our local expertise, our guest services can handle the logistics of recommending and arranging private drivers, limos, or SUVs. If you choose Meridian CondoResorts as your accommodation solutions in Scottsdale, you won't be needing transport since we are within walking distance of the tournament. 
While you're here, you're going to want to visit a few restaurants and golf courses. You won't have to go far since we offer our world-renowned unlimited golf packages that let you play at no extra cost. The Bird Nest has amazing nighttime entertainment after a sunny day of golf. At the Phoenix Open, you won't be bombarded with a ton of corporate tents with 10 drink limits per person. However, you will be bombarded with eye candy with everyone dressed to get attention. 
You'll also want to chat with our seasoned golf professionals that can tell you all about the hidden gems around the area and show you the TPC Stadium course, specifically the 16th hole is known as a fan favorite. While you're with us, you'll want to take advantage of your amazing stay and play unlimited golf packages. Don't miss these magnificent views of the Valley that will change the way you see golf courses forever. 
Our hospitality staff will take all the stress out of getting around while you are here. We know the best spots to go to for any occasion and any size group. We will customize your experience from booking restaurant tables to reserving your private driver.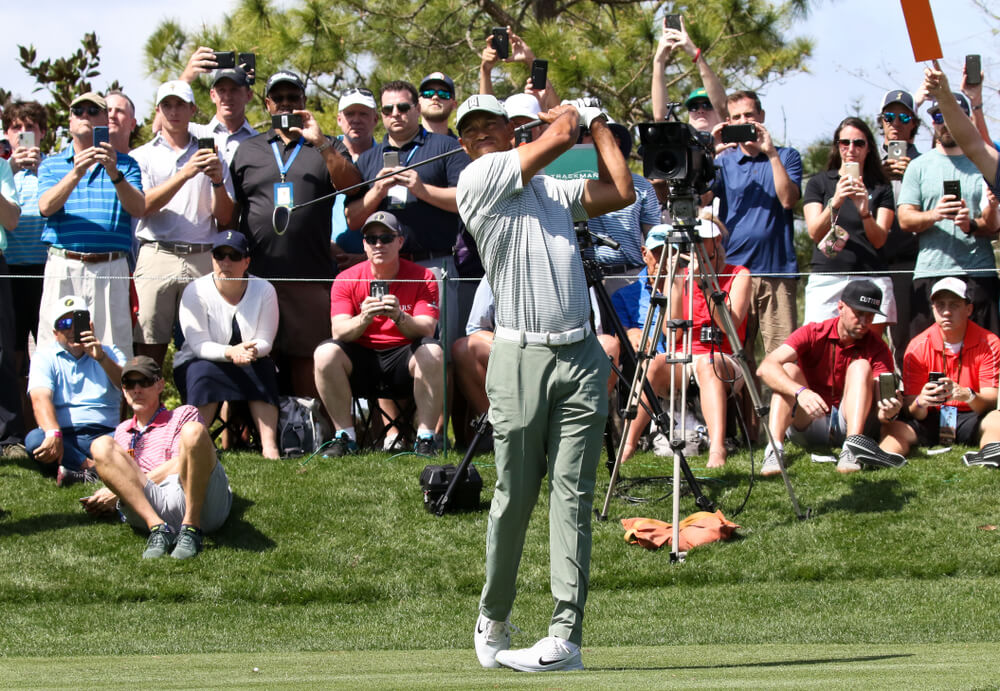 What you should bring and wear
This time of year is a bit cooler than others but water and sunscreen is still a necessity. Feel free to pack light by bringing the essentials like credit cards, binoculars, pens for autographs, and most importantly, your tickets to the Phoenix Open. You'll want to layer your clothing since temperatures will reach 70 degrees. Comfortable shoes are a must. Also, you'll be outside often so keeping a hat, and sunglasses will keep you cool. 
A few words about phone etiquette
It's best to keep your phone on silent while the game is in play. There are designated areas where you can use your cell phone so limit your use to these spaces. Live streaming and taking photos is incredibly popular these days but not for the Phoenix Open. As hard as it will be, you'll need to refrain from taking photos while the game is in play. 
Get your tickets today
Have you secured your Phoenix Open tickets? This is just the tip of the iceberg. We have so much more to offer in on-site amenities like heated resort-style swimming pools, state of the art fitness centers, clubhouse available for parties and groups, and a full concierge service. This will all be here before you attend the Phoenix Open and after. Check out our website and plan your ultimate golf excursion with Meridian CondoResorts today!