Are you planning a whole-home renovation soon and need a place to stay? Getting organized for a remodel can seem like a daunting task. Scheduling all of the moving parts along with finding temporary housing options in Scottsdale takes coordination. Lucky for you, we've got the housing covered. Meridian CondoResorts offers first-class accommodations that you'll want to stay longer for. With a long and rich history in the resort industry, we've perfected the art of making your stay an unforgettable one. Still, we want you to be aware of all of your best options for Scottsdale so you can make the comparisons for yourself. If you've been looking for affordable temporary housing options before starting your home remodel, look no further. 
Meridian CondoResorts Is Your Home Away From Home
I need a place to stay! We've all been there for one reason or another. Of all of the best places to find condo resorts Scottsdale has the most to offer. As the "West's most western town", getting some sun is just one option of the many waiting for you at Meridian CondoResorts. For the outdoor enthusiast, you'll find plenty of hiking, mountain biking, and rock climbing as just a few of the exploratory activities you'll want to add to your list while waiting for your home to be completed. Some local favorites include Camelback Mountain, Pinnacle Peak, and Thompson for everything from horseback riding to jogging. Don't worry if you're not familiar with the area. We can help with that too. Let's start with the luxury condos first: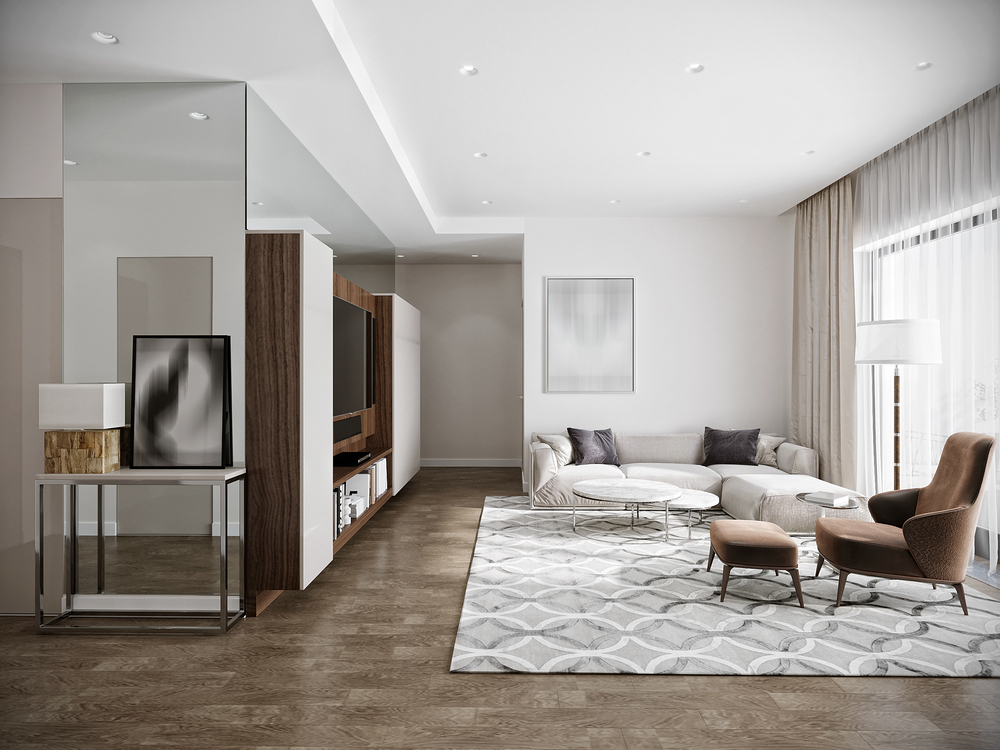 Expansive floor plans

– With your choice of 1, 2, or 3 bedrooms, you'll have plenty of space to stretch. Our luxury condos range from 900 sq ft to 1400 sq ft with spacious private balconies and customizable sleeping arrangement setups. After you've settled in, you'll notice the living room features 65 inch flat screen smart TV's with cable and WiFi. Depending on your floor plan, your family will relax on a sofa, recliner, and loveseat surrounded by a fireplace and ceiling fans to cool off. 

Gourmet kitchens

– Make a home-cooked meal while you're here using a fully stocked gourmet kitchen complete with a full-size oven, glass casserole dishes, pots and pans, baking sheets, Tupperware, and wine glasses. Stock your full-size refrigerator with groceries and dine with ready-to-use dishes. There will be paper towels, silverware, and dish towels waiting for you as well. 

Hotel-style beds

– Select from comfortable memory foam mattresses with 1 King or 2 XL twin beds for each bedroom. You'll enjoy walk-in closets in most rooms and a 55 inch smart flat screen TV's for private entertainment. Wind down to oversized tubs equipped with everything you'll need for a luxurious soak or shower. 

In-home laundry

– Stay awhile and wash your clothes in the washer and dryer provided in every condo.  Free detergent and ironing supplies included.
It doesn't stop with the bedrooms. There are a number of amenities you'll want to take advantage of while you're here: 
Heated resort-style swimming pools

Whirlpool spas

State-of-the-art fitness center

Gas BBQ grills and gazebos for outdoor gatherings

Full concierge service

Clubhouse meeting area available for private parties
We offer the best of both worlds and so much more. Our seasoned and professional concierge service is available 24/7 and can help with anything from stocking your refrigerator with groceries to making rental car reservations. Also, if you're looking for something to do, our staff knows Scottsdale like the back of their hand and are ready to assist you with arrangements for your next outing. Other guest services we provide include: 
Discount golf tee times

Rental cars

Spa packages

Free Parking

Bike rentals

Air mattresses

Cribs

Grocery delivery

Free High-speed internet

Telephone
We can't forget to mention our famous unlimited stay and play packages that give you an opportunity to see the best that Scottsdale has to offer on the golf course. With too many beautiful courses to name, you'll have an opportunity to enjoy a VIP golf experience like no other that includes unlimited play and free additional booking after your first 18 holes. Now, this is how you spend your time while renovating your home!
After all, Scottsdale is a haven for year-round sunshine and second homes for owners looking to escape the winters. It's hip and cool vibe has branded the city as "the desert version of Miami's South Beach" by the New York Times. For that reason, Scottsdale attracts tourists from all over the country in droves. Here are some additional ideas to consider if you need a place to stay: 
Book Your Luxury Condo With Us Today
Located within minutes of some of the best restaurants, you may want to stay for a little longer! You'll experience the VIP treatment with our 24/7 concierge who can make convenient reservations for you. A short drive from the resort, you'll find grocery stores, dining, casinos, nightlife, live shows, and Scottsdale Fashion Square. Other great dining options are: 
Maestro's Ocean Club

Dominick's Steakhouse

True Food Kitchen

The Mission

Zipps Sports Grill

Four Peaks Brewery

The Vig

The O.H.S.O
We are the only condo resort with legendary unlimited stay and play packages! Stay with us and explore Scottsdale like never before while renovating your home and golfing. Meridian CondoResorts is your home away from home at an affordable rate. Our friendly staff is waiting to answer any questions you may have. Book your luxury condo today!