Meridian CondoResorts is the best destination for beginners learning how to play golf. When you book unlimited stay and play golf packages in Scottsdale, we can customize your options to include golf courses best suitedfor beginners. Our 24-hour concierge service can help you with golf club rentals and any other accommodations you may need during your stay, including beginner golf lessons. Before booking your stay with us, we'll share our insight on golf for beginners and why your stay with us will be relaxing and unforgettable. 
Golf for Beginners: Things to Know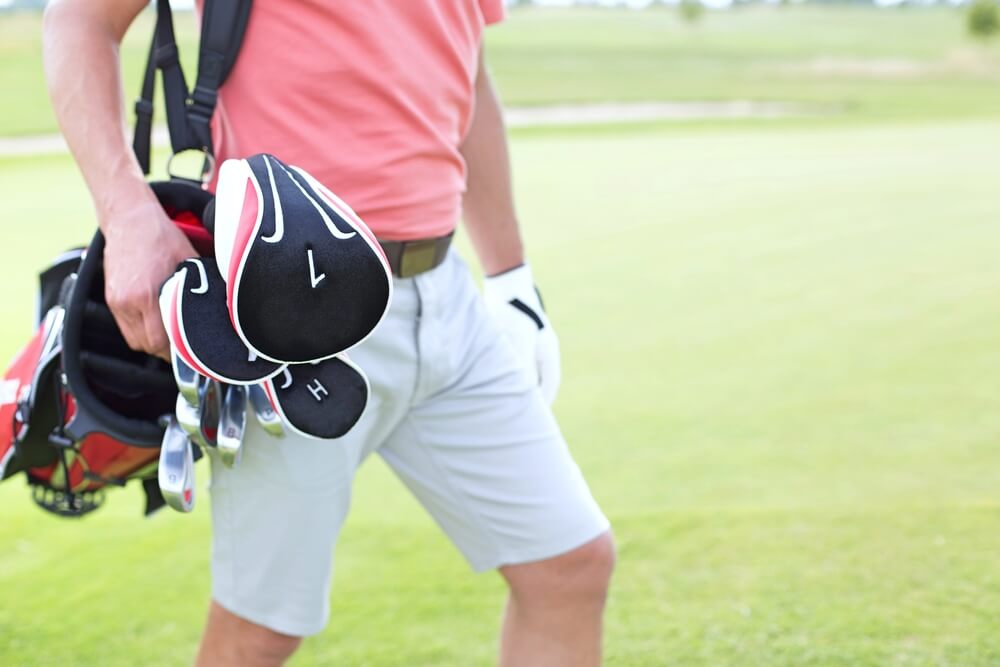 Golf for beginners can seem complicated, and intimidating but it doesn't have to be. Learning the vernacular, rules, and equipment is an ongoing process for those who love to play the game. Learning this seemingly elusive sport will introduce you to stunning views, manicured greens, and new horizons. For those learning how to play golf for the first time, it's an adventure that starts with these basics: 
Golf clubs

– When selecting the right golf clubs, it's important to focus on acquiring equipment that will allow you to develop your skills with little to no expense. Once you've mastered the game, there will be plenty of opportunities to purchase the latest and trendiest golf clubs on the market. For now, learning how to play golf should be the priority. What are the golf clubs needed for a beginner? As you start beginner golf lessons, consider these tips when buying golf clubs: 

Only a few clubs are necessary when learning how to play golf

Try the clubs before you make a purchase

Buy woods with at least 10 degrees of loft and woods with 17 degrees. 

Use clubs made for beginners. 
Golf balls

– At the beginning, it's likely that you will lose a lot of balls. When shopping for golf balls, we recommend considering the number of balls you lose when making a purchase. Rather than worry about the brand, focus on buying balls at the lower price until your game begins to improve and you start losing less and less balls. Once you've reduced the number of lost balls each round to five or less, you can start trying the more expensive brands and models to see which best suits your game. 

Learn the game

– The most challenging aspect of golf for beginners is getting started. Identify your reasons for learning the game, what pace you'd like to advance, and the time you are willing to commit to beginner golf lessons. Patient friends who know the game may be happy to help you. For those looking to advance quickly, instructor-led beginner golf lessons are the best option. There is a significant difference between having fun in the golf cart and becoming a serious golfer. Establish your intentions and make a plan to achieve your goals: 

Schedule lessons immediately to learn the right way.

Establish a warm-up routine starting with wedges or short irons for tempo. 

Perfect the short shots by practicing your aim in your backyard.

Address overthinking by checking your ball position and posture before swinging.

Find the best teacher for you. 

Learn the basics

– Learning how to play golf starts with the basics. You'll need a certain level of confidence to effectively hit a driver off the tee and consistently make short shots around the green. Some basic tips are: 

Have a clear understanding of when to chip and pitch. 

Know your way out of a bunker. 

Tap into your athletic abilities. 

Get comfortable with using the driver. 

When frustrated, resort back to basics with short chip shots. 

Play the game

– When you've mastered the basics, you're ready to play the game. To ensure a positive experience while learning how to play golf, choose golf courses fit for beginners and build your confidence. Here's where to start: 

Start small on a par three or executive course trying out championship greens. 

Build your endurance by playing three holes of a nine-hole course in smaller crowds.

Choose the right course for beginners that is flat, short with few hazards.

Forgo your ego and play the course at 5,500 yards or less. 

Always maintain a decent pace. 

Know the etiquette

– There is a significant history behind the game of golf. Once you've been invited to play, you'll want to be aware of the etiquette. It can be complicated, but a few simple rules will help you navigate the course: 

Keep the pace and be ready to hit when it's your turn

Make sure to yell "Fore" when a golf ball is hit astray and comes close to others.

Be considerate of the course and properly fix ball marks made in the green. 

Stand to the side and behind the ball to avoid getting hurt. 

Know the rules

– There are a lot of rules to remember when learning how to play golf. Even seasoned players may not remember them all. These simple tips should help: 

Never move your ball unless on a putting green. 

Never touch another player's ball. 

It's generally ok to play in another fairway if your ball lands there. 

Take five minutes to look for a lost ball and move on if you can't find it. 

Take the stroke penalty and replay a shot if you hit a ball out of bounds.
Dress appropriately

– An important factor of becoming a serious golfer is attire. Most golf courses enforce a specific dress code and expectations of players. Here are some things to remember: 
Choose a collared shirt from cotton or technical fabrics that manage moisture.

Wear khakis bottoms that are comfortable.

Be prepared for the weather. 

Depending on the course, wear tennis shoes rather than golf shoes. 
Golf Courses for Beginners in Scottsdale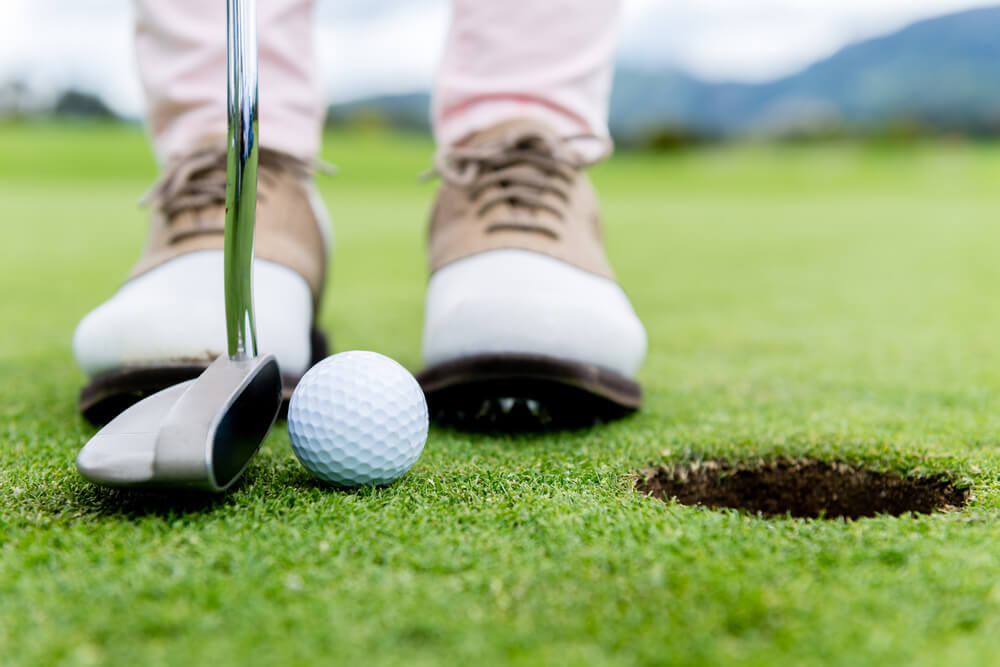 For new players, golf courses for beginners are the best way to build self-confidence. Learning how to play golf can be a humbling but rewarding experience when done right. These are the best golf courses for beginners: 
Kierland Golf Course

– This course was specially designed to help redirect shots back into play, which will greatly help new players. It is always in impeccable condition with few forced carries and highly accessible greens. 

Talking Stick Golf Course

– The O'odham and Piipaash courses are uncomplicated and straightforward layouts perfect for beginner golf lessons. 

TPC Scottsdale Champions Course

– This is the sister course to the one featured on the PGA Tour but still highly regarded for its enjoyable layout and better pace of play. The Champions course is right across the street from the Waste Management Phoenix Open location, where more experienced golfers play. 

Papago Golf Course

– Located east of the Sky International Airport, this municipal golf course is perfect for any golf level. The fairways are wide and lined with trees for incredible views you'll never forget. Beginners learning how to play golf are invited to tour the facility before playing. 
TPC Scottsdale Stadium Course Golf Packages
Whether you're looking for golf courses for beginners or beginner golf lessons, our unlimited stay and play golf packages are a great way to learn. Stay in our luxury accommodations for an unforgettably relaxing experience. Our 24-hour concierge service is available to help customize your experience and help with any golf equipment needs. From golf rentals to dinner reservations and everything in between, we take care of the details so you can pack light. 
Give us a call today to book your stay and play reservation!