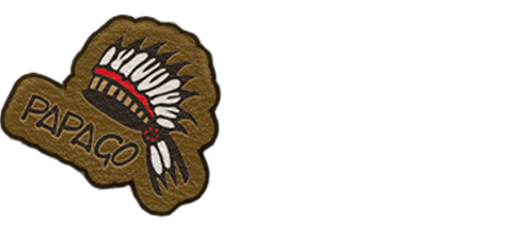 Papago Golf Course
5595 E Karsten Way, Phoenix, AZ 85008
| Quick Info | Tee | Par | Length | Rating | Slope |
| --- | --- | --- | --- | --- | --- |
Holes: 18
Par: 72
Length: 7068 yards
Slope: 132
Rating: 73.3
Year built: 1963
Architect(s): William F. Bell, Billy Fuller, Jack Snyder, Forrest Richardson, Phil Mickelson
Greens: Bermuda Grass
Fairways: Bermuda Grass
Season: Year round
Black
72
7333 yards
75
130
Blue
72
6771 yards
72
125
White
72
6382 yards
70
122
Green (W)
72
5777 yards
72.4
124
Gold (W)
72
5404 yards
70.5
121
Carts (included in green fees)
Clubs
Driving range
Pitching/chipping area
Putting green
Teaching Pro
Walking
Range Balls
Papago Golf Course Review
Papago Golf Course is a renowned public golf course located in Phoenix, Arizona. Nestled within the picturesque Papago Park, the course offers golf enthusiasts a unique and captivating playing experience. Known for its stunning desert landscapes, challenging layout, and convenient urban location, Papago Golf Course Arizona has earned a reputation as one of the premier golf destinations in the Phoenix metropolitan area.
Designed by the renowned golf course architect William Francis "Billy" Bell, Papago Golf Course first opened its doors in 1963. The course underwent a major renovation in 2008, led by the esteemed golf course architect Arthur Jack Snyder. The renovation aimed to enhance the playing conditions, improve the overall golf experience, and showcase the natural beauty of the surrounding desert environment.
One of the standout features of Papago Golf Course Arizona is its dynamic layout, which skillfully incorporates the unique topography of Papago Park. The course features rolling fairways, strategically placed bunkers, and challenging greens that offer golfers of all skill levels an enjoyable yet demanding round. With its diverse set of tees, the course provides options for players of varying abilities, making it accessible to both beginners and seasoned golfers.
The stunning desert vistas and panoramic views of Phoenix and its surrounding mountains contribute to the visual appeal of the course. The iconic Papago Buttes, distinctive rock formations that punctuate the landscape, provide a memorable backdrop for golfers as they navigate the fairways.
Papago Golf Club offers a range of amenities to enhance the golfing experience. A well-appointed clubhouse provides golfers with facilities for pre-round preparation, post-game relaxation, and dining. The course also includes a driving range, putting greens, and a fully stocked pro shop offering a variety of golf equipment and apparel.
Beyond its golfing offerings, Papago Golf Club is a popular destination for events, tournaments, and gatherings. Its convenient location near downtown Phoenix and major attractions makes it an appealing choice for both locals and visitors seeking a memorable golfing experience.
1-10 Course Rating by Meridian's Golf Specialists: 7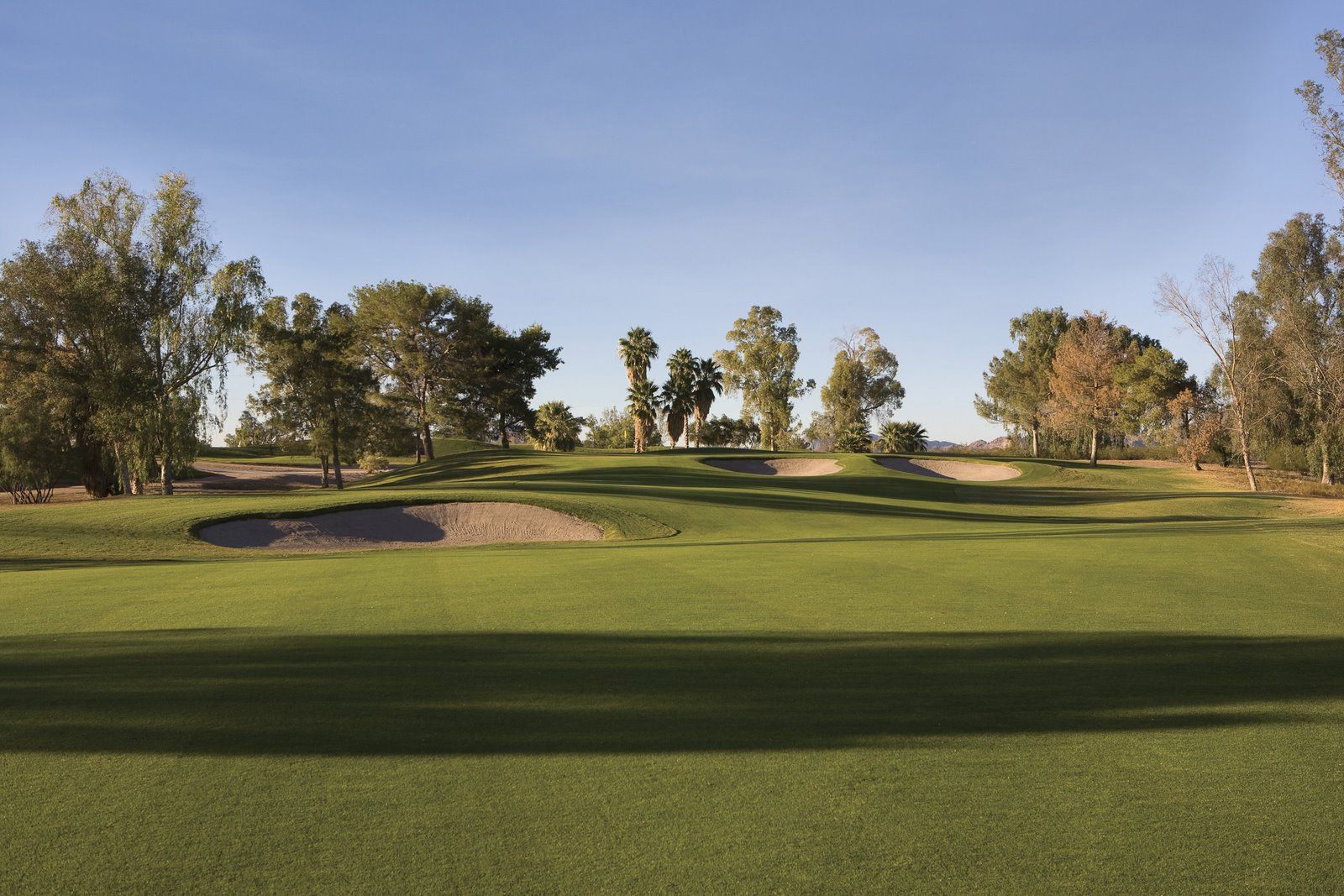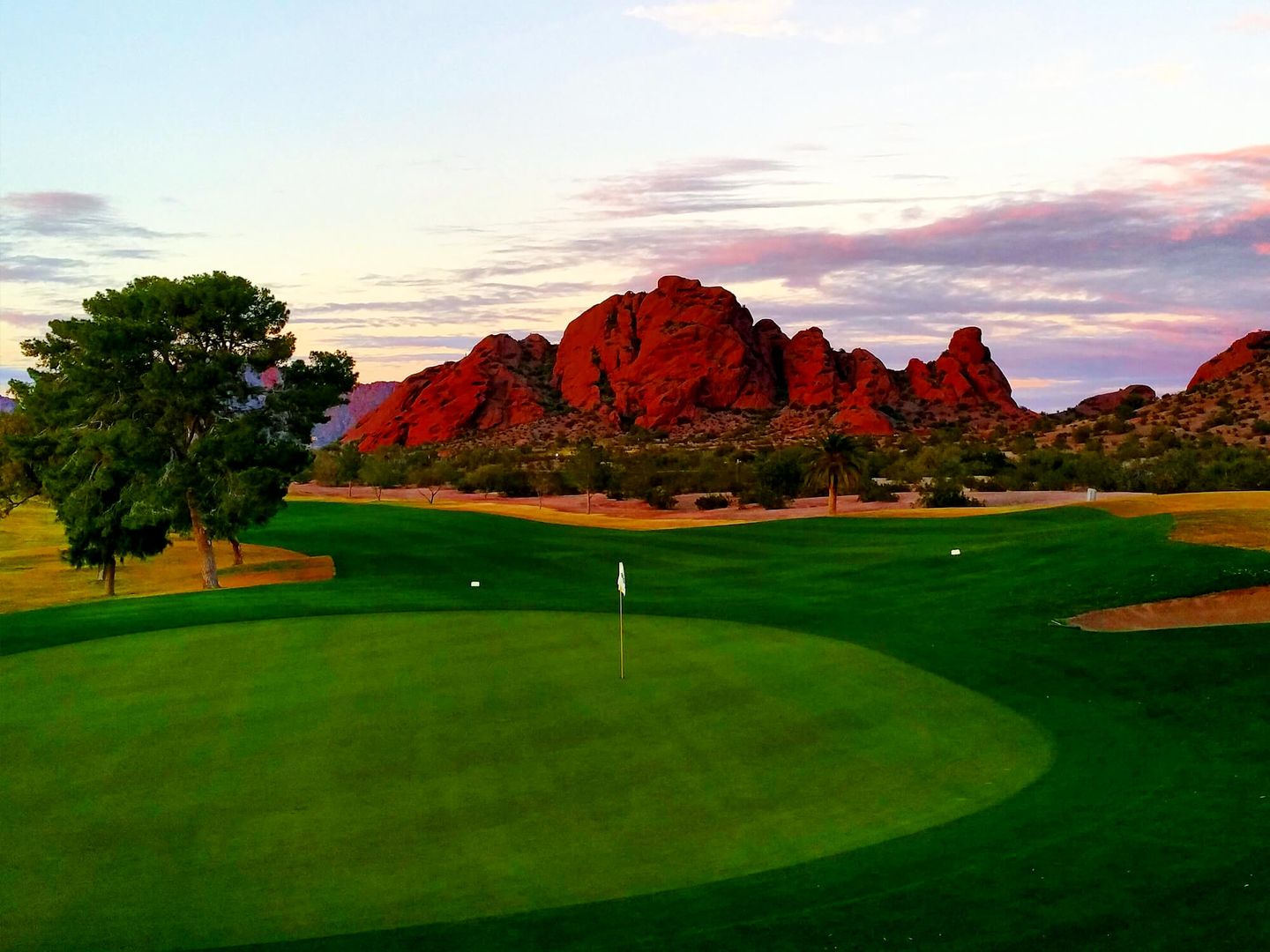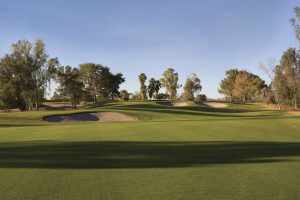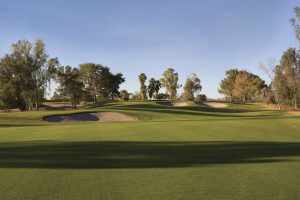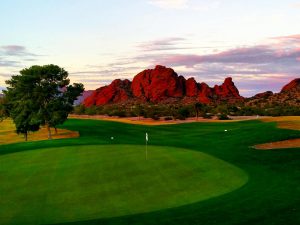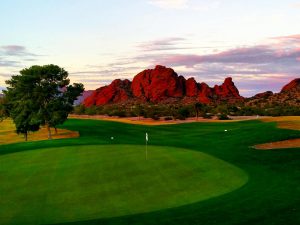 Papago Golf Course Review – Additional Info:
Practice Facilities: Driving Range, Chipping Green, and Putting Green.
19th Hole: Lou's Bar & Grill
Drive: Papago Golf Course is about a 25-minute drive from Meridian CondoResorts.