Wickenburg Ranch
3430 Club Terrace Way Wickenburg, Arizona 85390
| Quick Info | Tee | Par | Length | Rating | Slope |
| --- | --- | --- | --- | --- | --- |
Holes: 18
Par: 71
Length: 7059 yards
Slope: 139
Rating: 72.4
Year built: 2015
Architect(s): Wendell Pickett, Bill Brownlee
Greens: Bentgrass
Fairways: Bentgrass
Season: Year round
Black
71
7059 yards
72.9
140
Blue
71
6486 yards
70.3
133
White
71
6002 yards
68.2
125
White (W)
71
6002 yards
74.2
140
Gold
71
5560 yards
65.8
116
Gold (W)
71
5560 yards
71.7
136
Red (Back)
71
4991 yards
63.5
110
Red (Back) (W)
71
4991 yards
69
120
Red (Front)
71
4847 yards
63
109
Red (Front) (W)
71
4847 yards
68.1
118
Carts (included in green fees)
Driving range
Teaching Pro
Wickenburg Ranch Golf Course Review
Wickenburg Ranch Golf & Social Club, nestled in the picturesque town of Wickenburg, Arizona, is a captivating golfing destination that offers players a unique blend of challenging golf and a vibrant community atmosphere. Renowned for its well-designed course, stunning desert landscapes, and commitment to providing an exceptional golf experience, Wickenburg Ranch Golf Club has become a focal point of recreational and social activities in the region.
Designed by Bill Brownlee and Wendell Pickett, Wickenburg Ranch Golf Course opened its fairways in 2015. The architects thoughtfully integrated the course with the natural surroundings, crafting a layout that highlights the rugged beauty of the Sonoran Desert.
The course at Wickenburg Ranch is characterized by its generous fairways, strategically placed bunkers, and greens that require precision in approach shots and putting. The layout incorporates elevation changes, desert flora, and breathtaking mountain views that contribute to the course's aesthetic appeal and challenge.
One of the standout features of Wickenburg Ranch Golf & Social Club is its commitment to fostering a sense of community and camaraderie among its members and visitors. The golf and social aspects are seamlessly intertwined, creating an environment where golfers can connect and socialize both on and off the course.
Wickenburg Ranch Golf Club places a strong emphasis on delivering an outstanding golfing experience. The course is meticulously maintained, ensuring consistent playing conditions for golfers. The course's design strikes a balance between challenge and playability, catering to golfers of various skill levels.
The course's design encourages strategic thinking and thoughtful shot planning. Golfers will encounter a variety of challenges, including well-placed hazards, elevation changes, and contoured greens that require a deft touch with the putter.
Beyond golf, Wickenburg Ranch Golf Course offers a range of amenities to enhance the overall experience. The clubhouse serves as a hub for social interactions, featuring facilities for pre-round preparation, post-game relaxation, and dining. The pro shop provides golf equipment, apparel, and accessories to cater to the needs of golfers. Practice facilities, including a driving range and putting greens, allow players to warm up and refine their skills.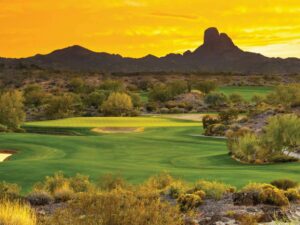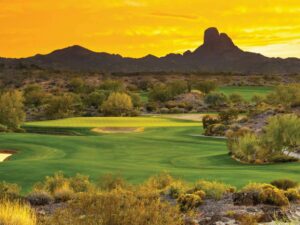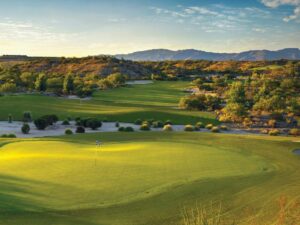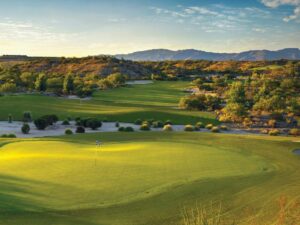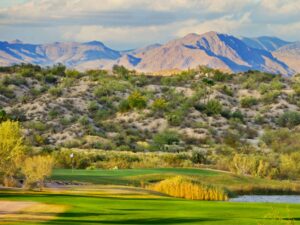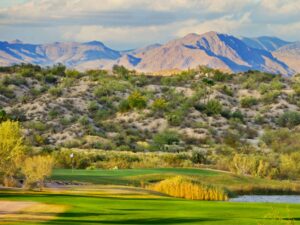 Wickenburg Ranch Golf Course Review – Additional Info:
Dress Code: Proper golf attire
Drive: Wickenburg Ranch Golf & Social Club is about an hour's drive from Meridian CondoResorts.