Grayhawk Golf Club – Talon
8620 E. Thompson Peak Parkway Scottsdale, AZ 85255
| Quick Info | Tee | Par | Length | Rating | Slope |
| --- | --- | --- | --- | --- | --- |
Holes: 18
Par: 72
Length: 6973 yards
Slope: 146
Rating: 73.3
Year built: 1994
Architect(s): Gary Panks, David Graham
Greens: Bent Grass
Fairways: Tifdwarf Grass
Season: Year round
Talon
72
6973 yards
73.3
146
Palo Verde
72
6391 yards
70.8
134
Terra Cotta (W)
72
5867 yards
73.6
133
Terra Cotta
72
5867 yards
68.3
122
Heather (W)
72
5143 yards
70.1
126
Carts
Clubs
Driving range
Range Balls
Pitching/chipping area
Putting green
Teaching Pro
Grayhawk Golf Talon Review
The Grayhawk Talon Golf Course, located in Scottsdale, Arizona, is a celebrated golfing destination that offers players a captivating blend of strategic golf and stunning desert landscapes. Renowned for its thought-provoking design, championship layout, and commitment to providing an exceptional golf experience, the Talon Course at Grayhawk Golf Club stands as a premier golf destination in the Scottsdale area.
Designed by former PGA Tour player David Graham and golf course architect Gary Panks, the Grayhawk Talon Course in Scottsdale opened in 1994. The course's layout was meticulously planned to harmonize with the desert environment while providing golfers with a stimulating and strategic challenge.
The Grayhawk Talon is characterized by its undulating fairways, strategically placed bunkers, and greens that require precision in approach shots and putting. The design incorporates desert vegetation, natural washes, and sweeping mountain views that enhance the visual appeal and challenge of the course.
One of the defining features of the Grayhawk Talon Golf Course is its emphasis on strategy and shot placement. The course's layout demands strategic thinking as golfers navigate well-placed hazards, bunkers, and greens that reward accurate approach shots.
The course's design encourages golfers to display a range of skills and shot-making abilities. The layout presents a balance between risk and reward, offering opportunities for birdies while requiring careful consideration of shot selection.
Grayhawk Golf Club is renowned for its commitment to delivering an exceptional golfing experience. The course is meticulously maintained, ensuring consistent playing conditions for golfers. The club's amenities include a clubhouse with facilities for pre-round preparation, post-game relaxation, and dining. The pro shop offers golf equipment, apparel, and accessories to cater to the needs of golfers. Practice facilities, including a driving range and putting greens, allow players to warm up and refine their skills.
In addition to its golfing facilities, Grayhawk Talon offers a vibrant community atmosphere, a variety of dining options, and recreational activities, making it a well-rounded destination for golf getaways.
1 -10 Course Rating by Meridian's Golf Specialists: 9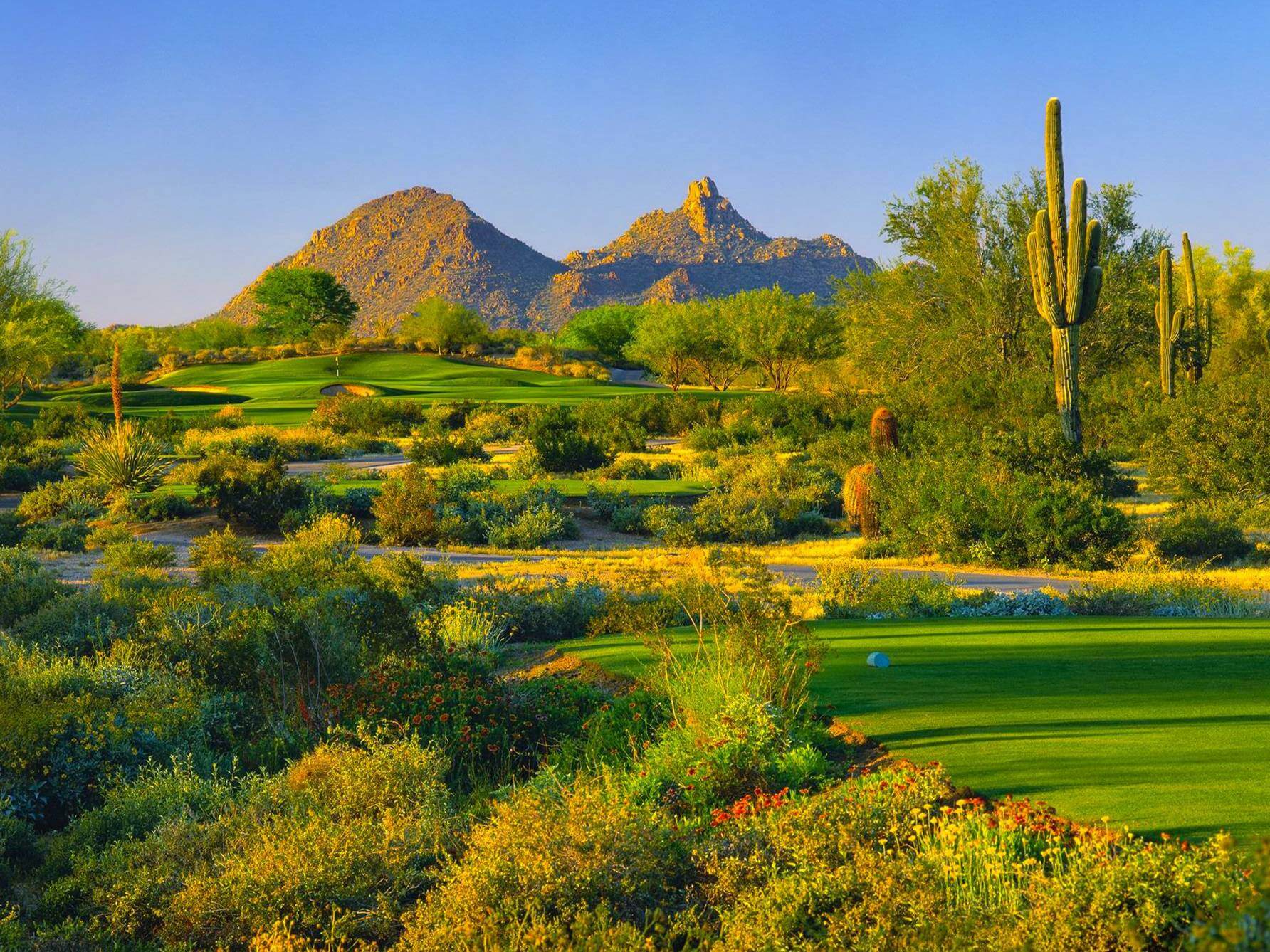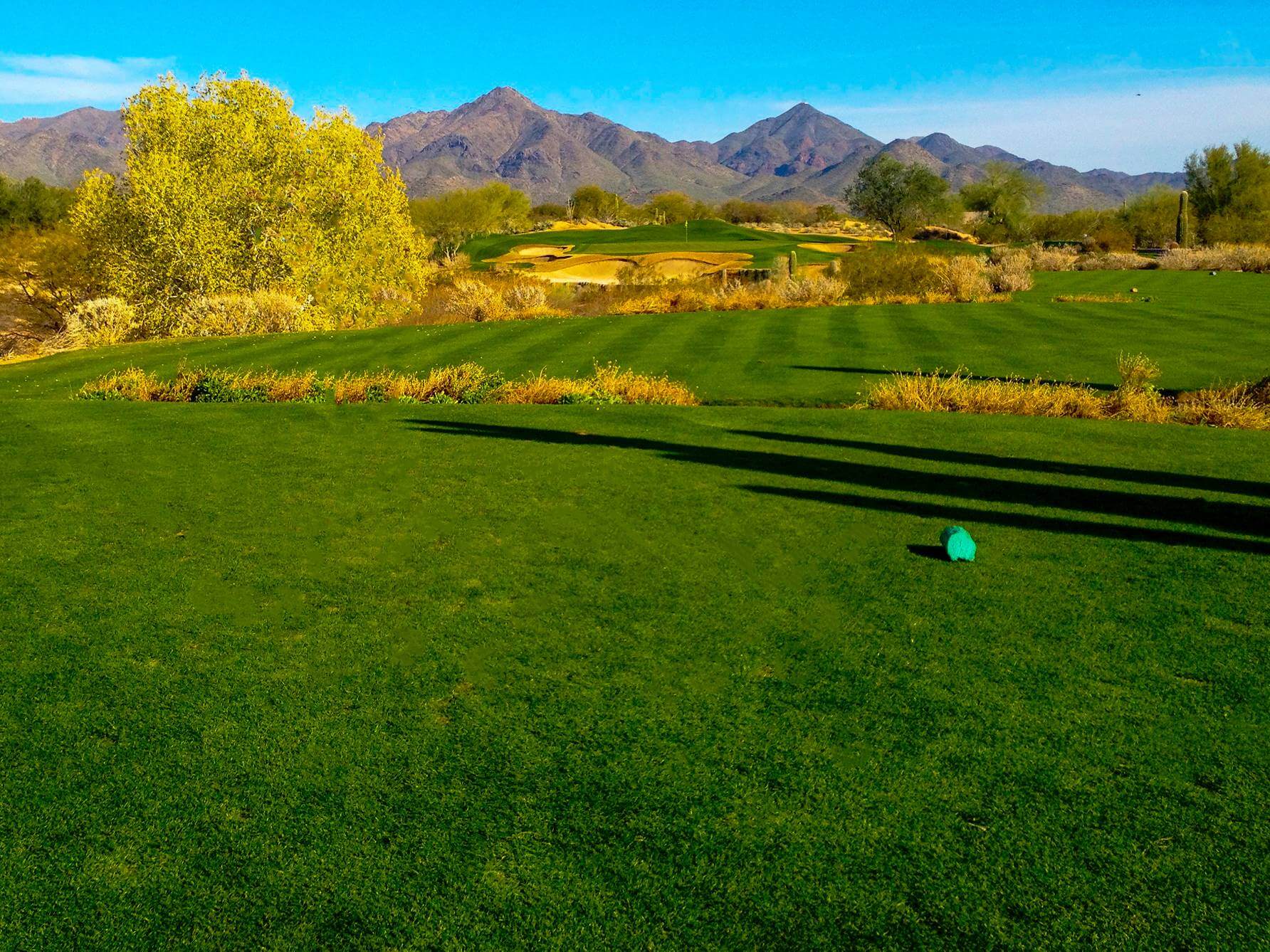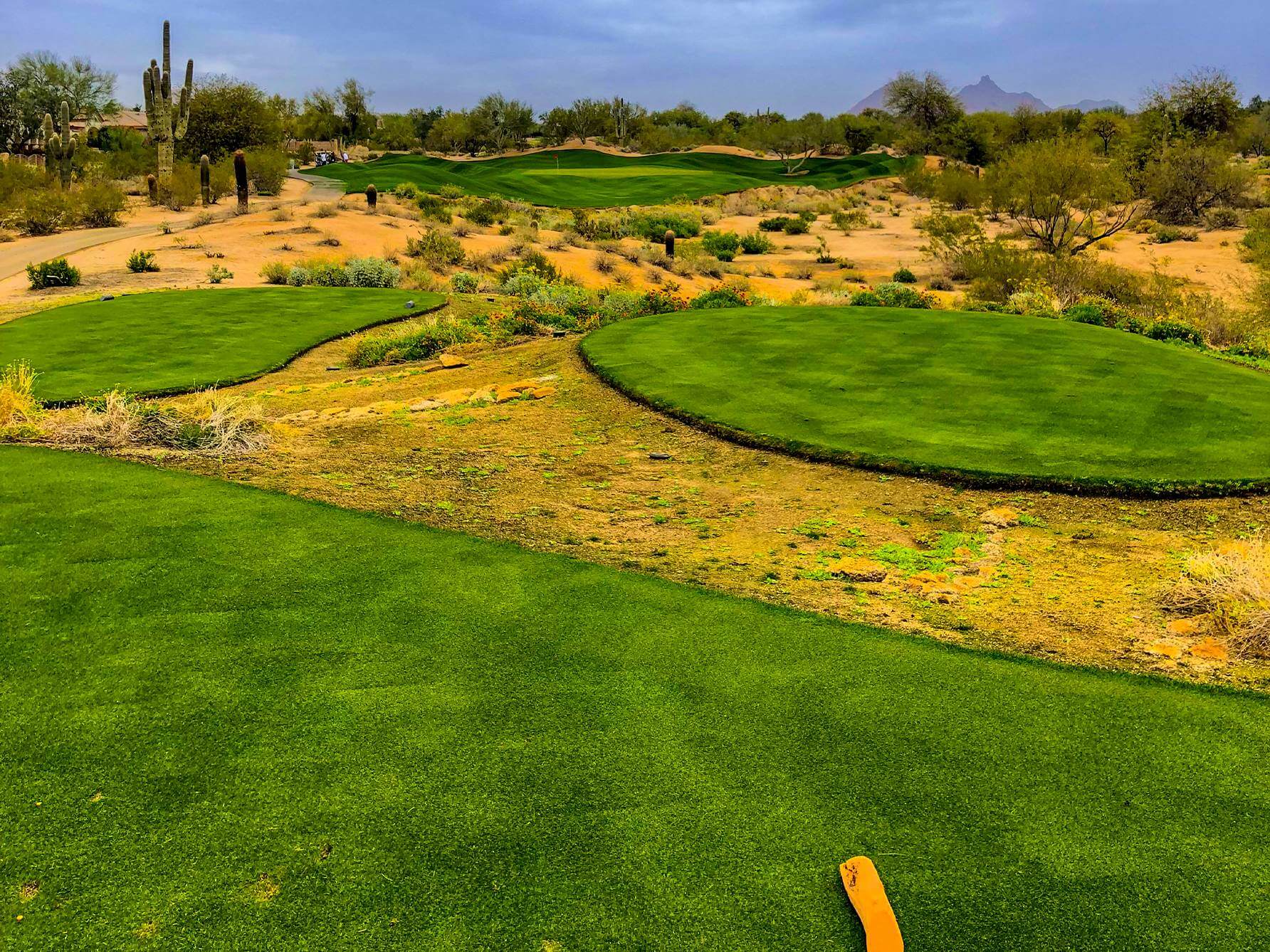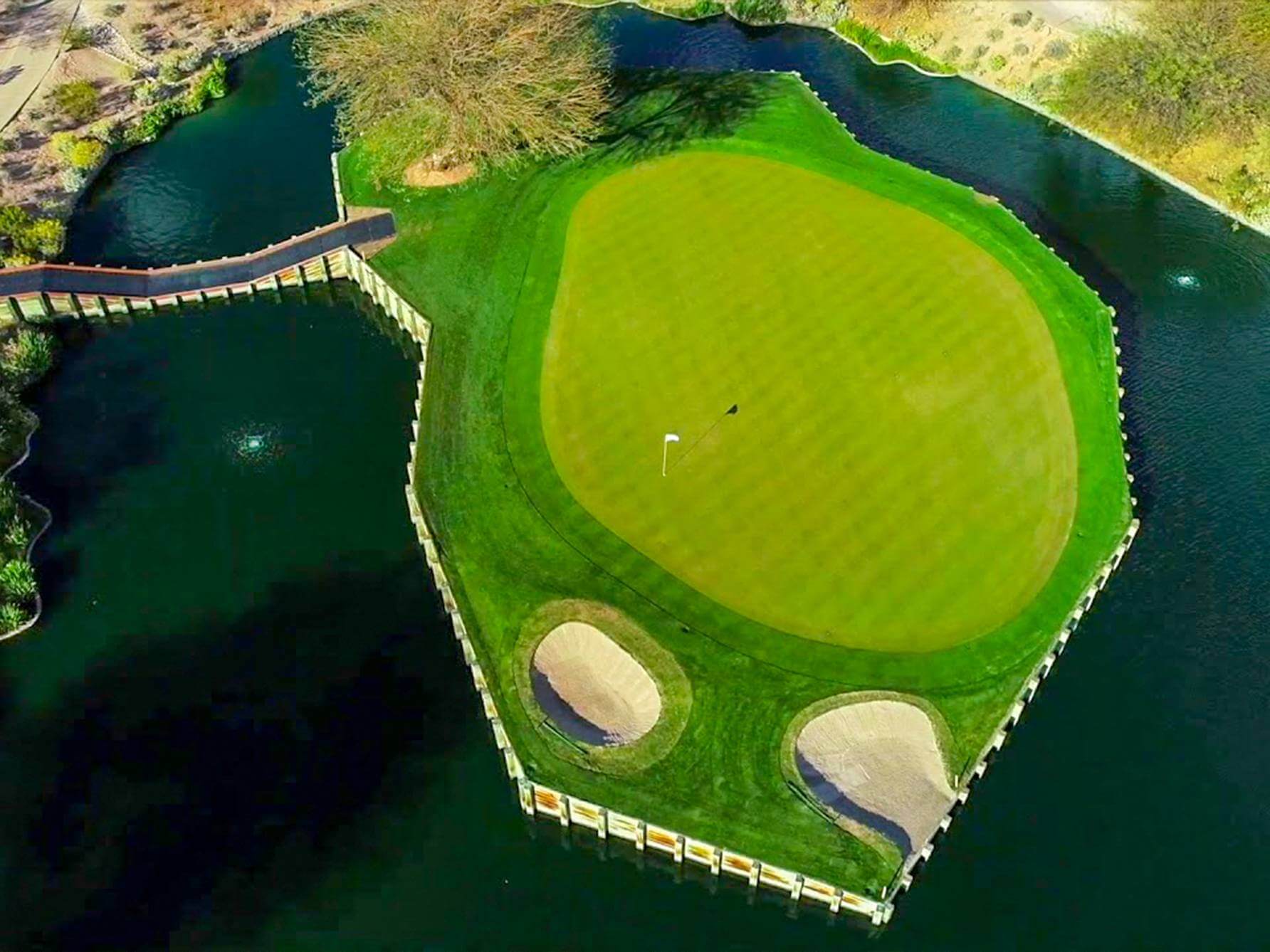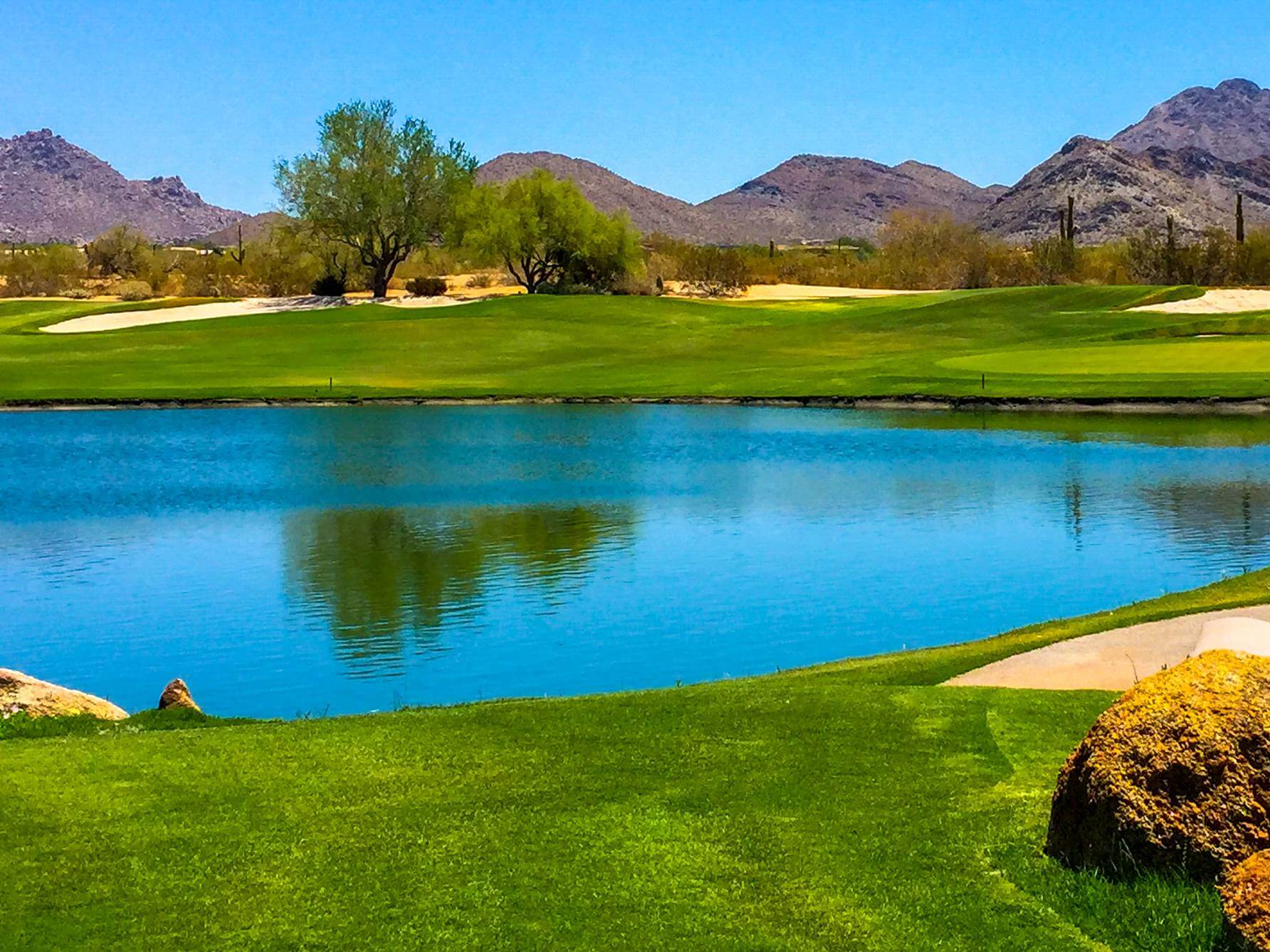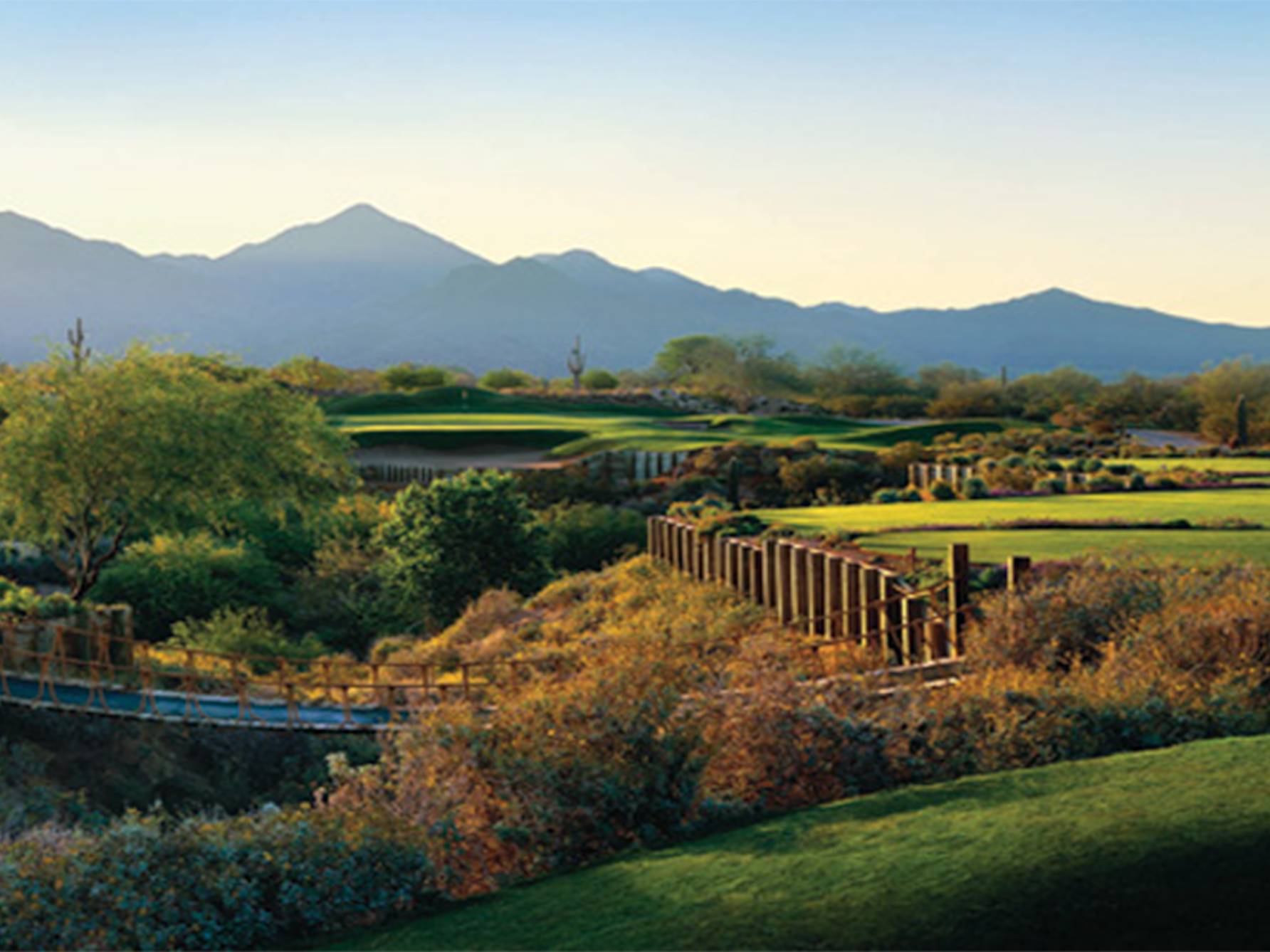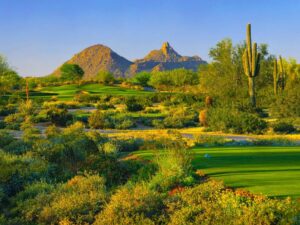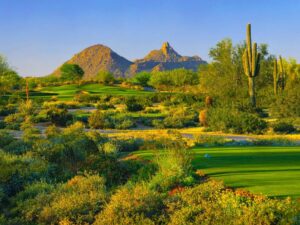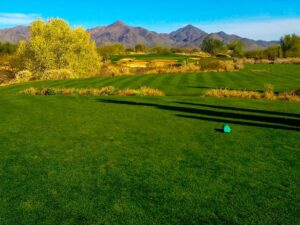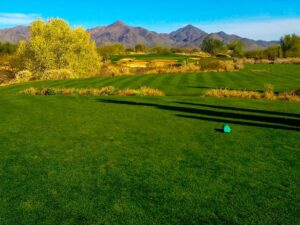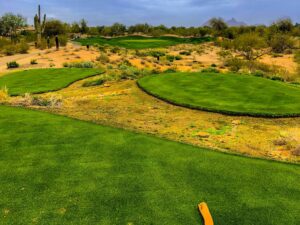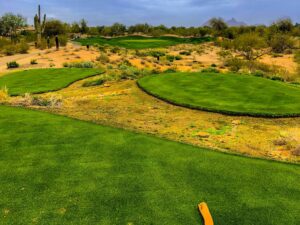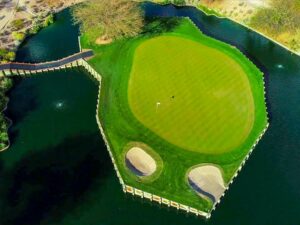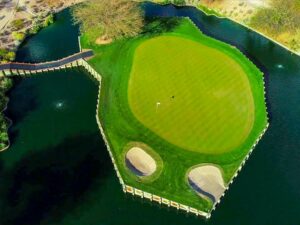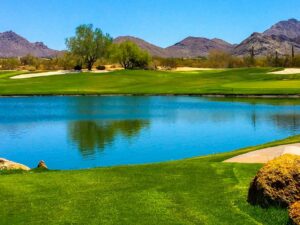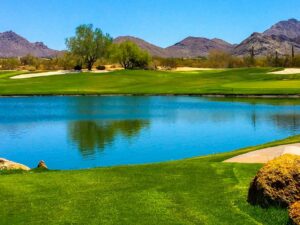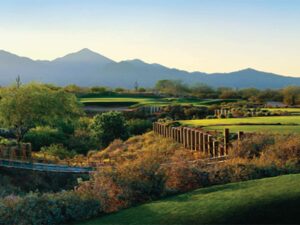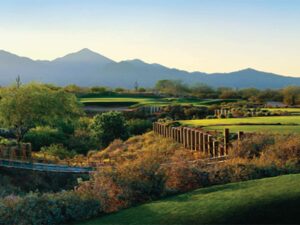 Grayhawk Golf Talon Review – Additional Info:
Credit cards accepted: VISA, MasterCard, Amex
Dress Code: Collared shirt required.
Practice Facilities: Driving range, putting green, and chipping green
19th Hole: Phil's Grill
Drive: Grayhawk Talon Course in Scottsdale is about a 15-minute drive from Meridian CondoResorts.