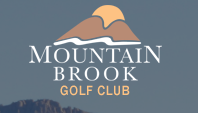 Mountain Brook Golf Club
5783 S Mountainbrook Dr Gold Canyon, AZ 85118
| Quick Info | Tee | Par | Length | Rating | Slope |
| --- | --- | --- | --- | --- | --- |
Holes: 18
Par: 71
Length: 6615 yards
Slope: 124
Rating: 69.7
Year built: 1996
Architect(s): Brian Whitcomb
Season: Year round
Gold
71
6620 yards
69.4
120
White
71
6080 yards
67.2
115
Red (W)
71
5143 yards
68.6
117
Carts (included in green fees)
Clubs
Driving range
Pitching/chipping area
Putting green
Teaching Pro
Mountain Brook Golf Review
Nestled amidst the awe-inspiring landscapes of Arizona, Mountain Brook Golf Club stands as a testament to the harmonious blend of natural beauty and exceptional golfing experiences. Situated in the heart of the Valley of the Sun, this premier golf course has captured the hearts of golf enthusiasts for its challenging layout and breathtaking surroundings.
Mountain Brook Golf Course is a stunning display of natural splendor, with the rugged McDowell Mountains serving as a backdrop. Towering saguaro cacti dot the landscape, complementing the lush green fairways and perfectly manicured greens. The layout embraces the desert environment, integrating native vegetation and topographical elements to create a challenging yet rewarding Mountain Brook golf experience.
Mountain Brook Golf Course is an 18-hole, par-71 championship course that caters to players of all skill levels. Whether you are a seasoned golfer seeking a competitive round or a recreational player looking for an enjoyable game, the course has something to offer for everyone. The layout combines wide fairways with strategically placed bunkers and water hazards, demanding a mix of skill and strategy from players at every hole.
The club boasts state-of-the-art facilities to enhance the overall experience for visitors. A well-equipped pro shop provides golfers with the latest gear and accessories. Additionally, there are practice areas, including a driving range and putting greens, allowing players to warm up or hone their skills before tackling the course.
Mountain Brook golf has professional instruction for those looking to improve their game. Certified golf pros are available to provide personalized coaching, whether you're a beginner looking to learn the basics or an experienced golfer seeking to refine your technique.
One of the defining characteristics of Mountain Brook Golf Club is its warm and friendly atmosphere. The staff goes above and beyond to ensure every guest feels welcome and well taken care of. Whether you are a regular member or a first-time visitor, you can expect a high level of hospitality that makes your time at the club truly memorable.
Mountain Brook Golf Club epitomizes the beauty of Arizona's desert landscape, delivering an exceptional golfing experience for players of all levels. From the challenging championship course to the warm hospitality and stunning vistas, this golf club has earned a reputation as a must-visit destination for golf enthusiasts seeking a harmonious blend of sport and nature.
1-10 Course Rating by Meridian's Golf Specialists: 7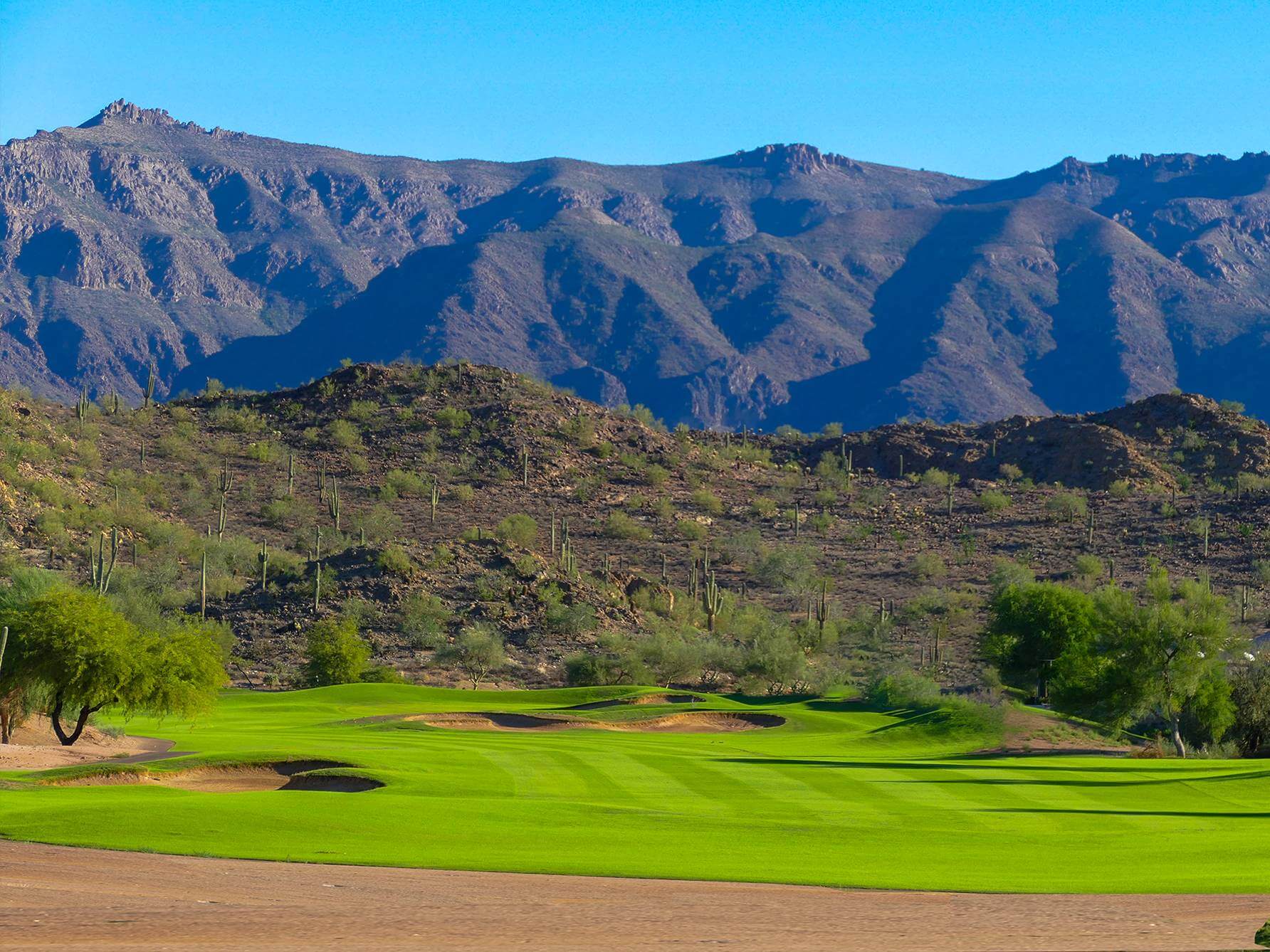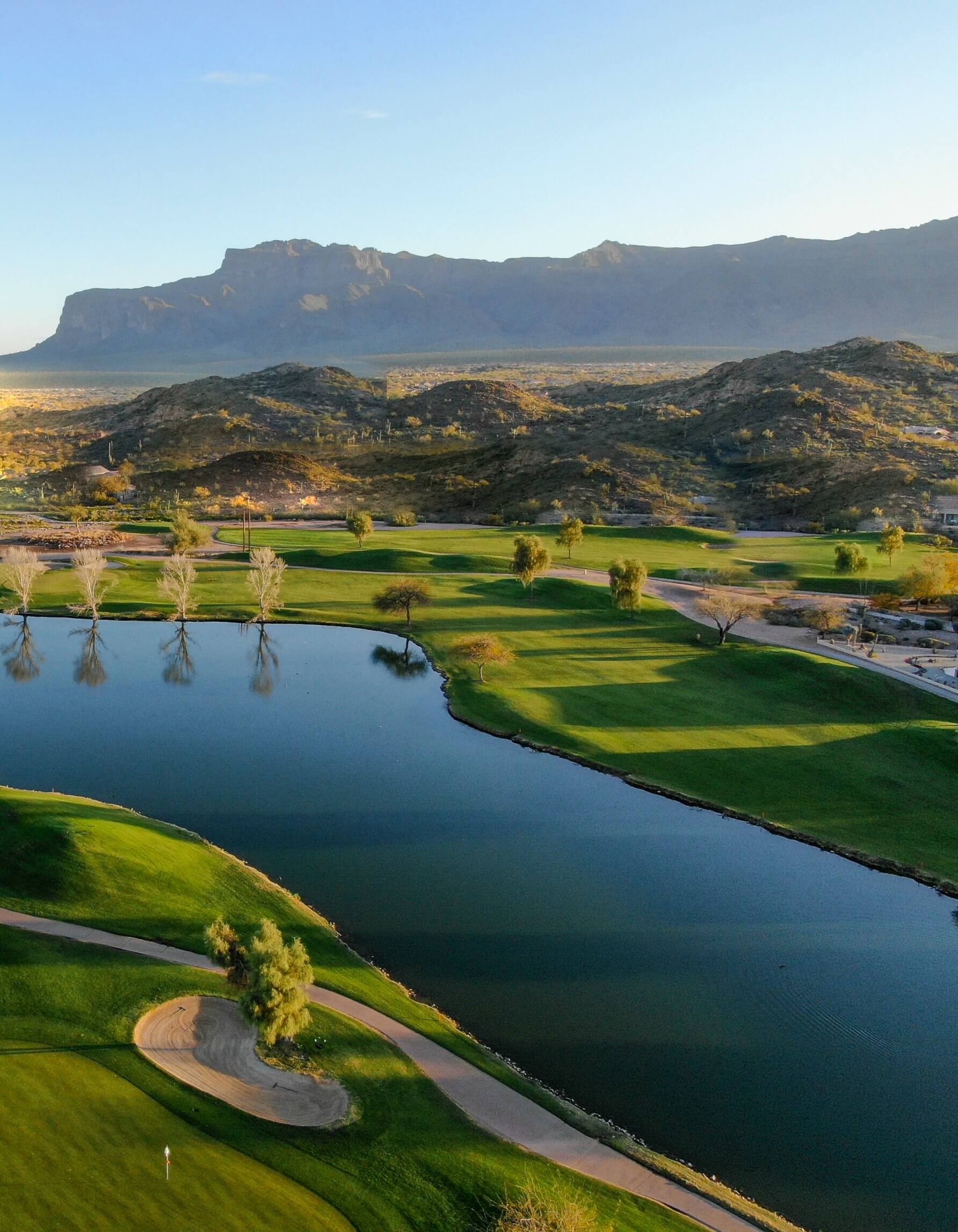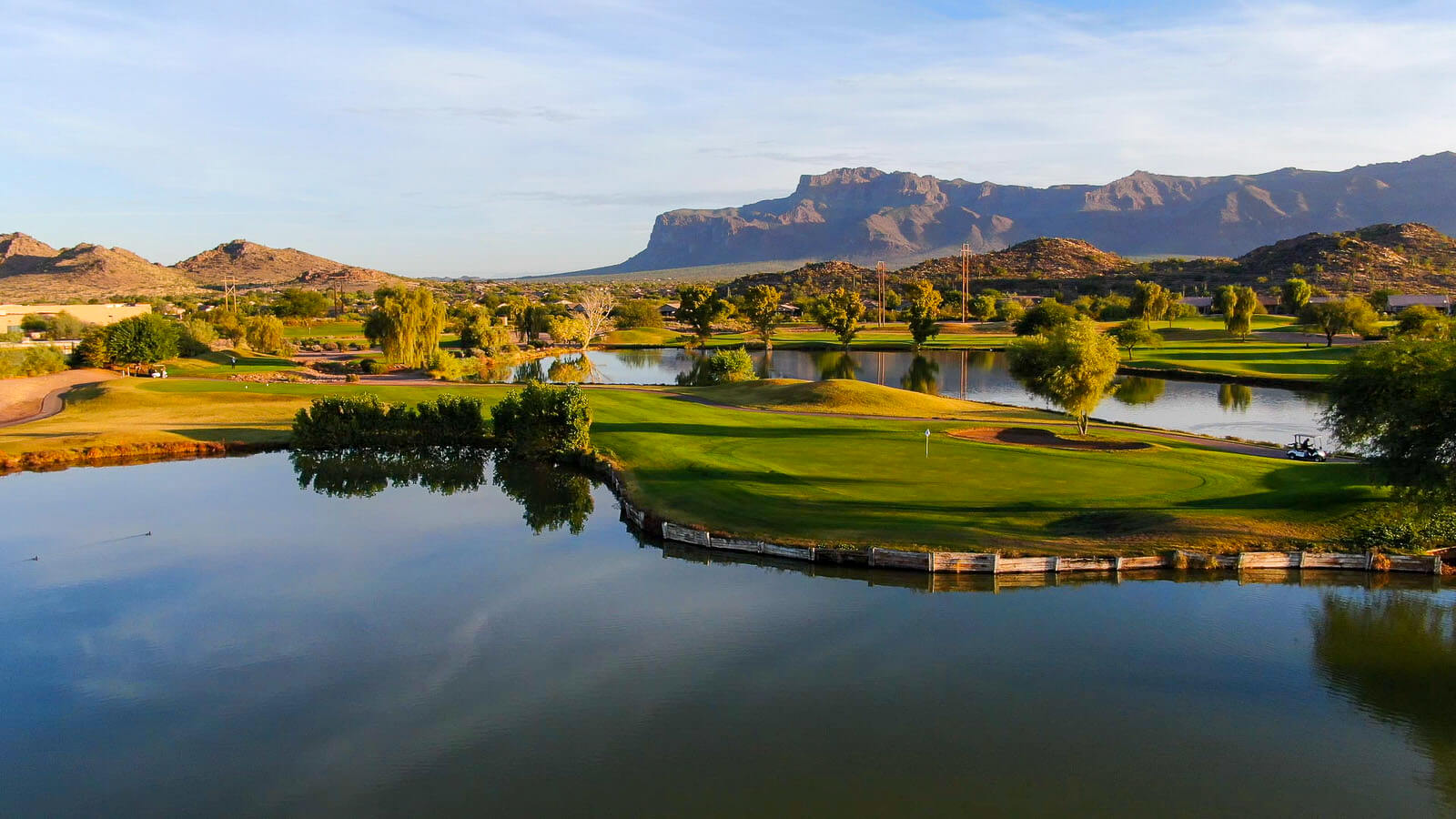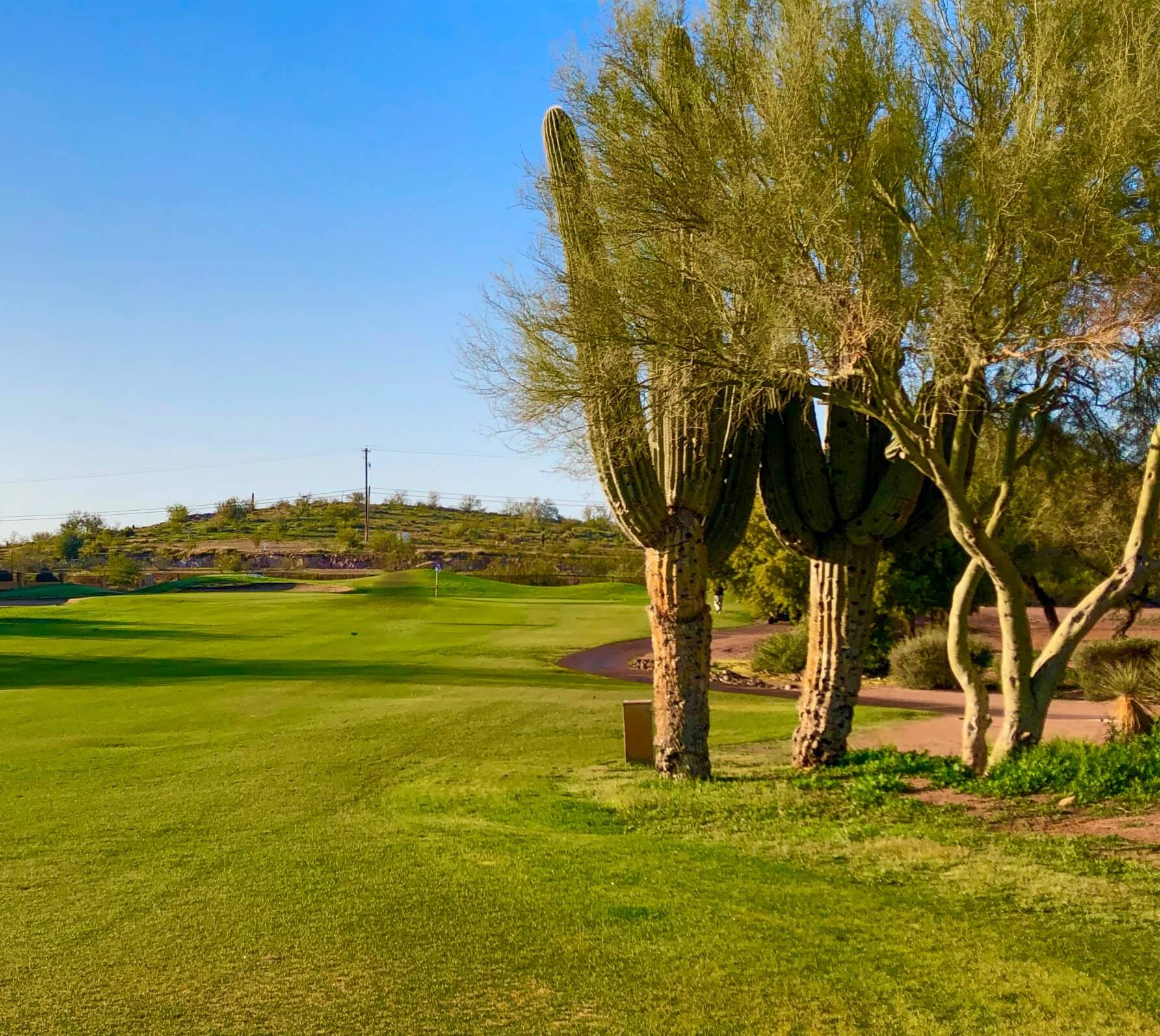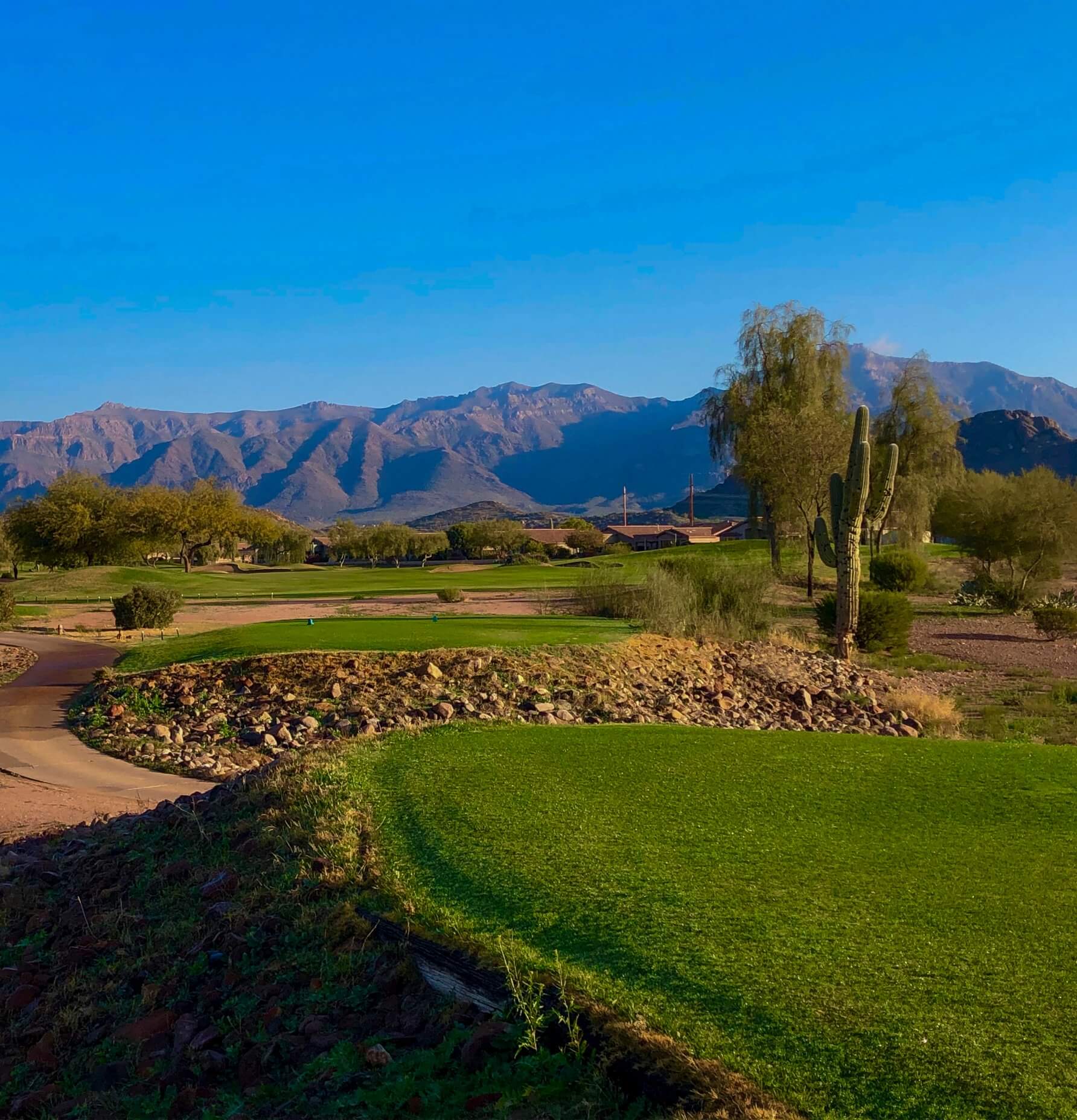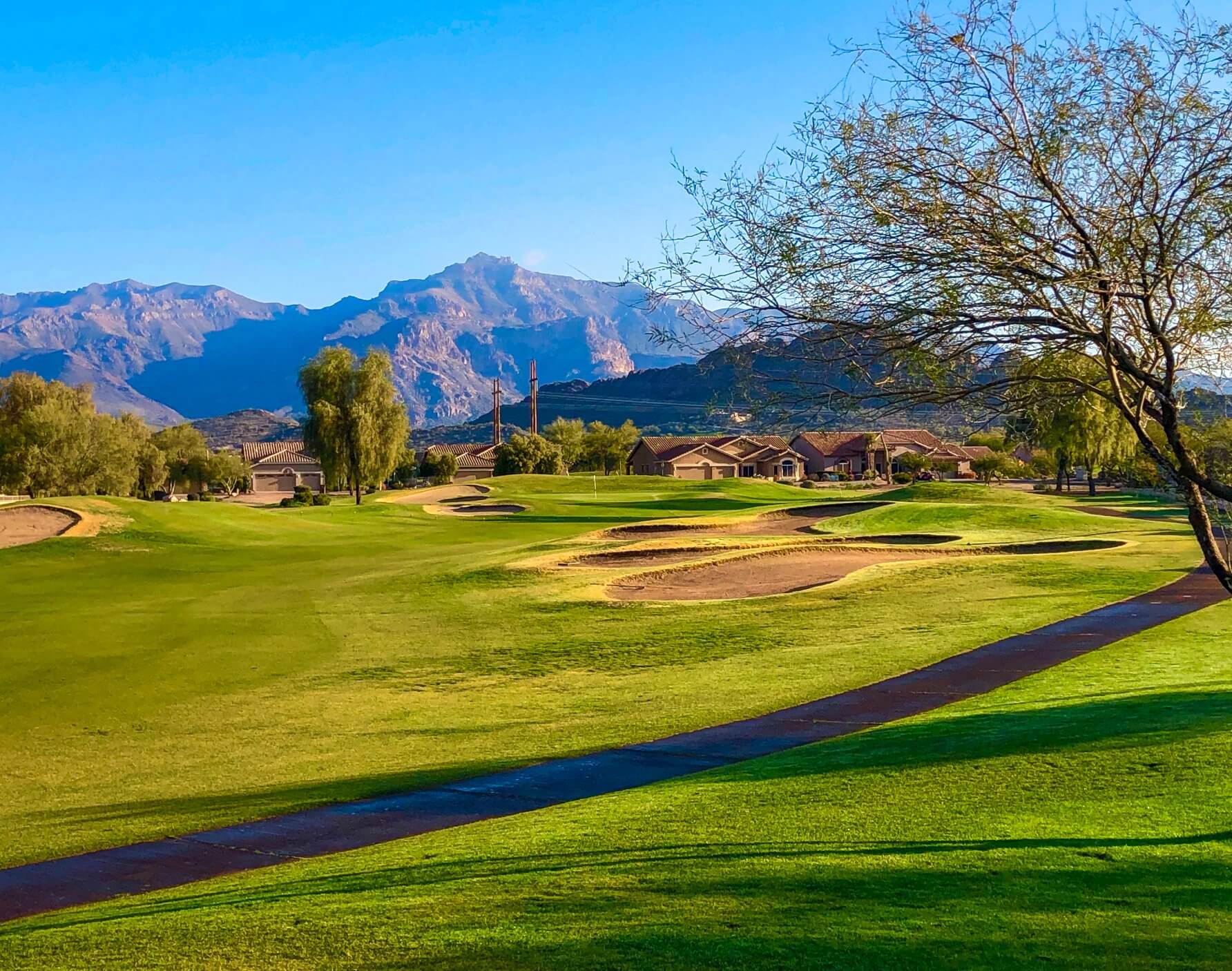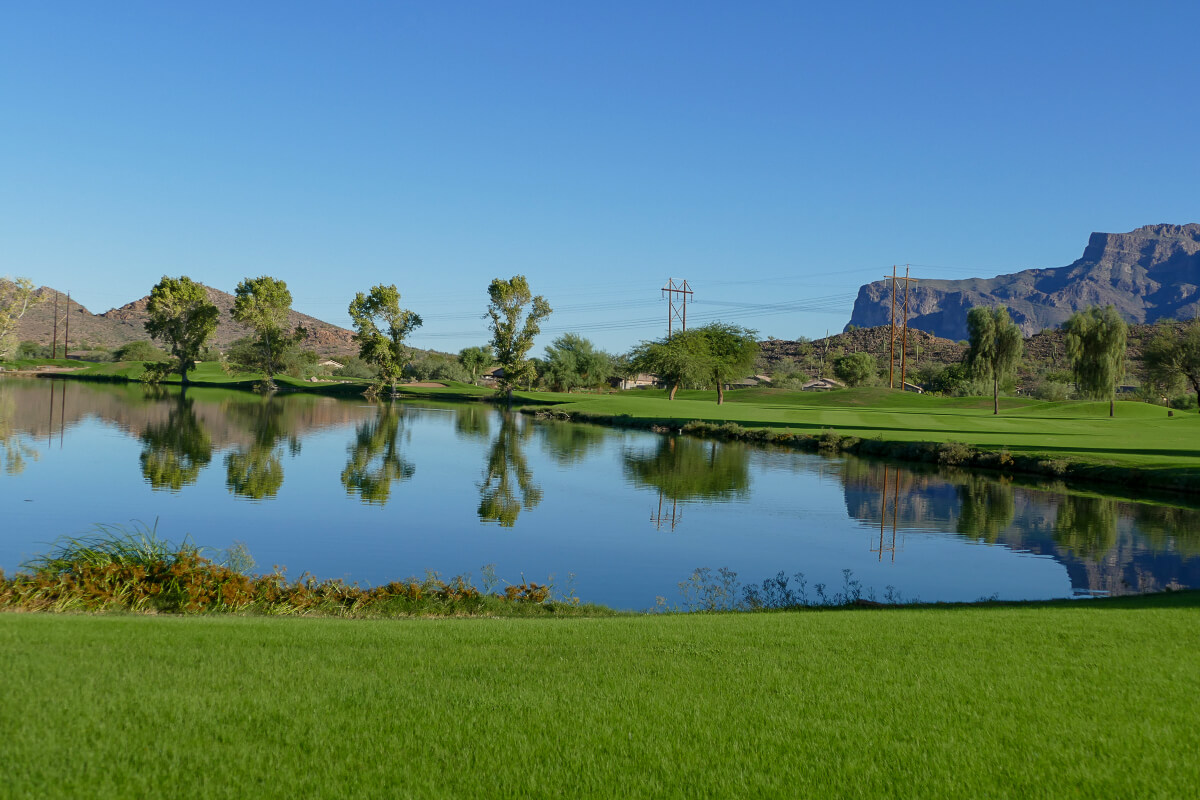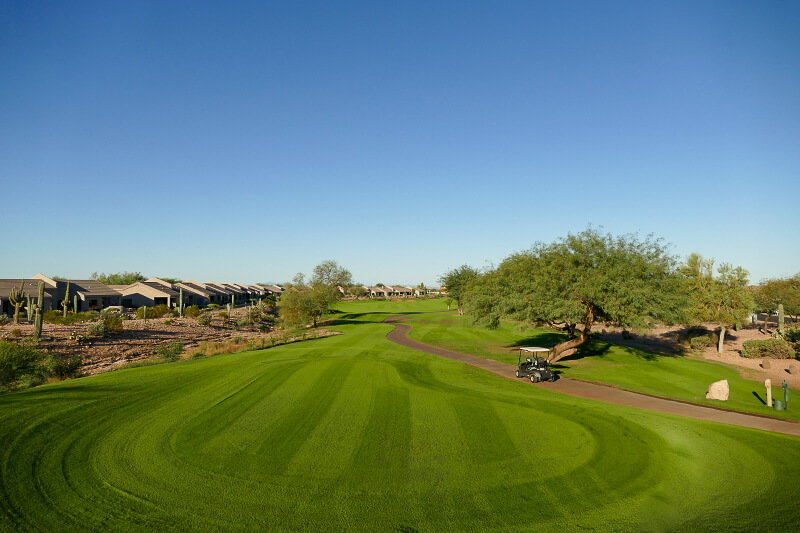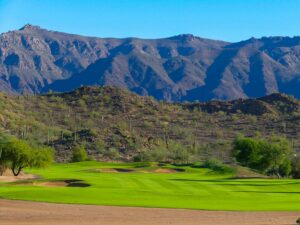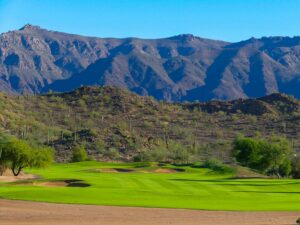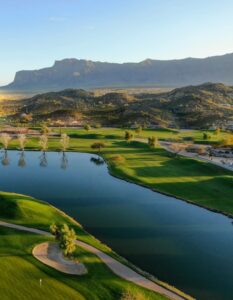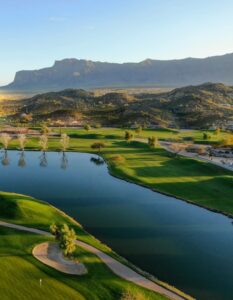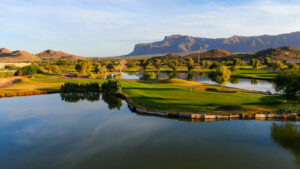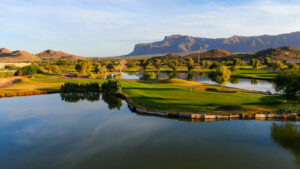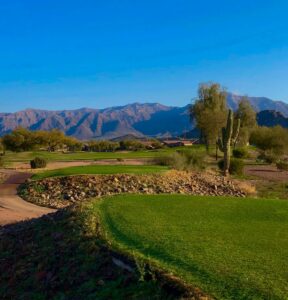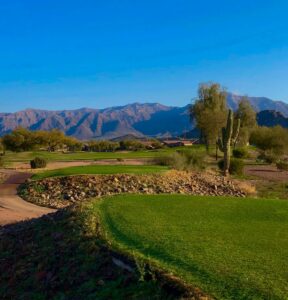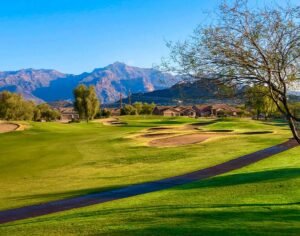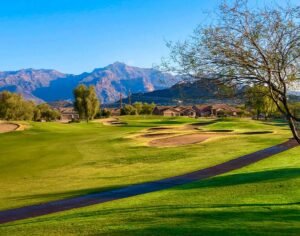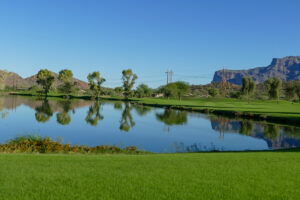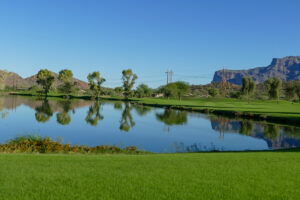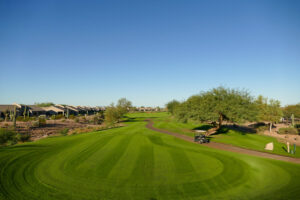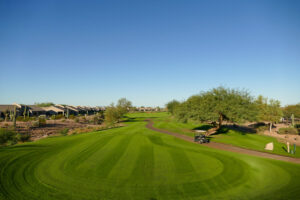 Mountain Brook Golf Review – Additional Info:
Credit cards accepted: VISA, MasterCard
Dress Code: Appropriate golf attire.
Practice Facilities: Driving Range, Chipping Green, and Putting Green.
19th Hole: The Prospector.
Drive: Mountain Brook Golf Club is about a 40-45-minute drive from Meridian CondoResorts.