Troon North Golf Club – Monument Course
10320 E. Dynamite Blvd. Scottsdale, AZ 85262
| Quick Info | Tee | Par | Length | Rating | Slope |
| --- | --- | --- | --- | --- | --- |
Holes: 18
Par: 72
Length: 7028 yards
Slope: 147
Rating: 73.3
Year built: 1990
Architect(s): Tom Weiskopf, Jay Morrish, Phil Smith, Tom Weiskopf
Greens: Bent Grass
Fairways: Bermuda Grass
Season: Year round
Black
72
7039 yards
72.9
145
Gold
72
6716 yards
71.7
136
Silver
72
6220 yards
69.4
129
Copper (W)
72
5821 yards
72.5
128
Cooper
72
5821 yards
72.5
128
Jade
72
5084 yards
64.6
116
Jade (W)
72
5084 yards
68.2
116
Carts (included in green fees)
Clubs
Caddies and forecaddies
Driving range
Range Balls
Pitching/chipping area
Putting green
Teaching Pro
Walking
Troon North Monument Course Review
Troon North Golf Club Monument Course, located in Scottsdale, Arizona, is a revered golfing destination that offers players an unparalleled combination of challenging golf and captivating desert scenery. Renowned for its exceptional design, natural beauty, and commitment to providing an outstanding golf experience, the Monument Course has solidified its status as one of the premier courses in the Southwest.
Designed by Tom Weiskopf and Jay Morrish, the Troon North Monument Course opened in 1990. The architects crafted a layout that harmonizes with the rugged desert terrain while demanding a strategic and skillful approach from golfers.
The Monument Course is characterized by its pristine fairways, strategically positioned bunkers, and greens that require accuracy in approach shots and putting. The layout incorporates elevation changes, desert flora, and stunning rock formations that contribute to the course's visual appeal and challenge.
One of the most striking features of the Troon North Monument Course is the massive boulder formations that serve as natural landmarks on several holes. These unique rock formations are not only visually captivating but also add an element of strategy, creating distinct shot options and challenges for players.
The course's design encourages golfers to think strategically and make thoughtful shot selections. The Monument Course presents a blend of wide fairways and more precise landing areas, rewarding both power and precision while demanding a well-rounded game.
The Monument Course at Troon North Golf Club is renowned for its commitment to exceptional quality. The course is meticulously maintained, ensuring a top-notch golf experience for players. The amenities at Troon North include a clubhouse with facilities for pre-round preparation, post-game relaxation, and dining. The pro shop offers a range of golf equipment, apparel, and accessories to cater to the needs of golfers. The practice facilities, including a driving range and putting greens, allow players to warm up and refine their skills.
The Monument Course is part of Troon North in Scottsdale, AZ, which is also home to the Pinnacle Course—another renowned golfing venue designed by Tom Weiskopf. Both courses contribute to Troon North's reputation as a premier golfing destination in this area.
1 -10 Course Rating by Meridian's Golf Specialists: 10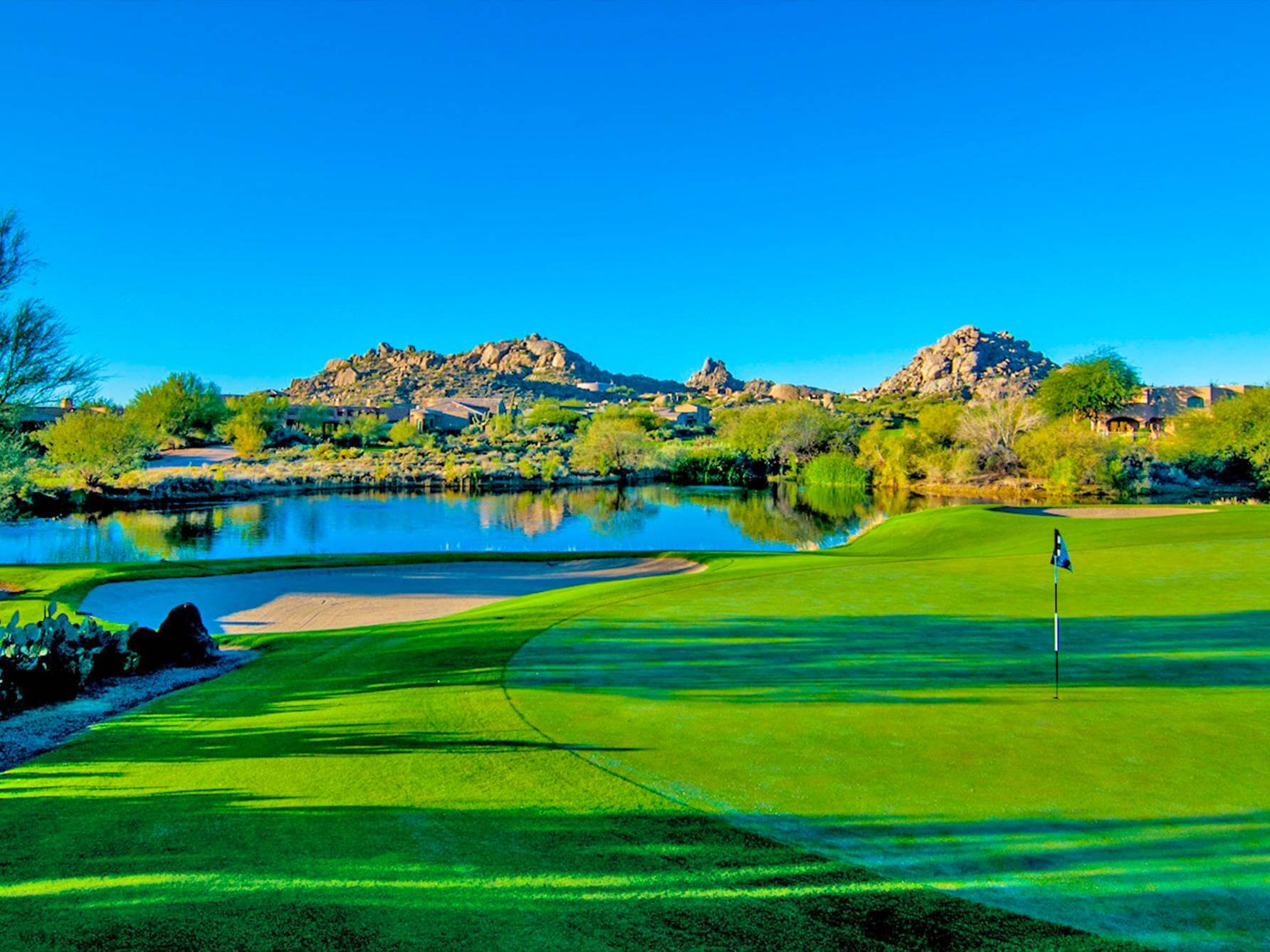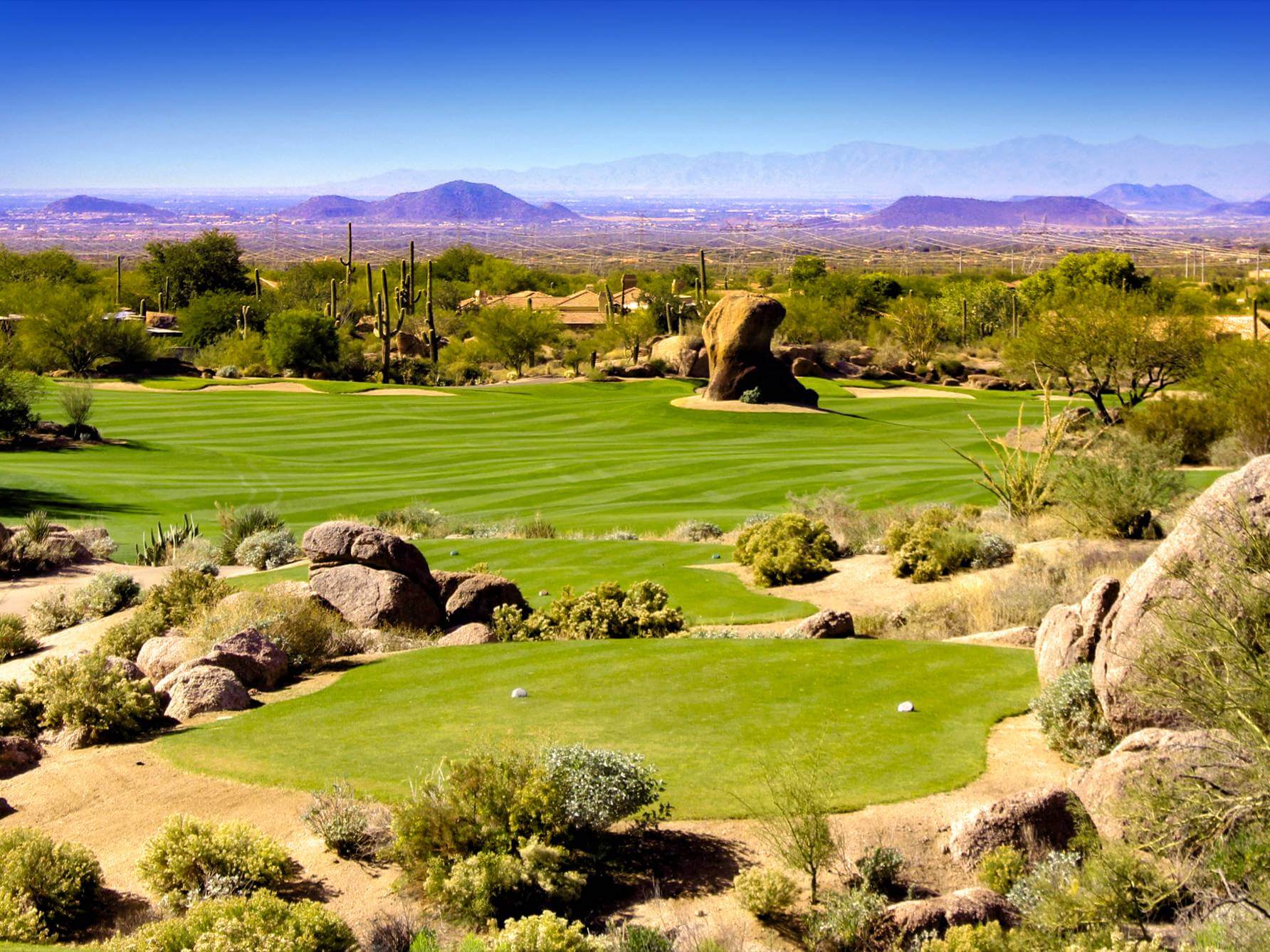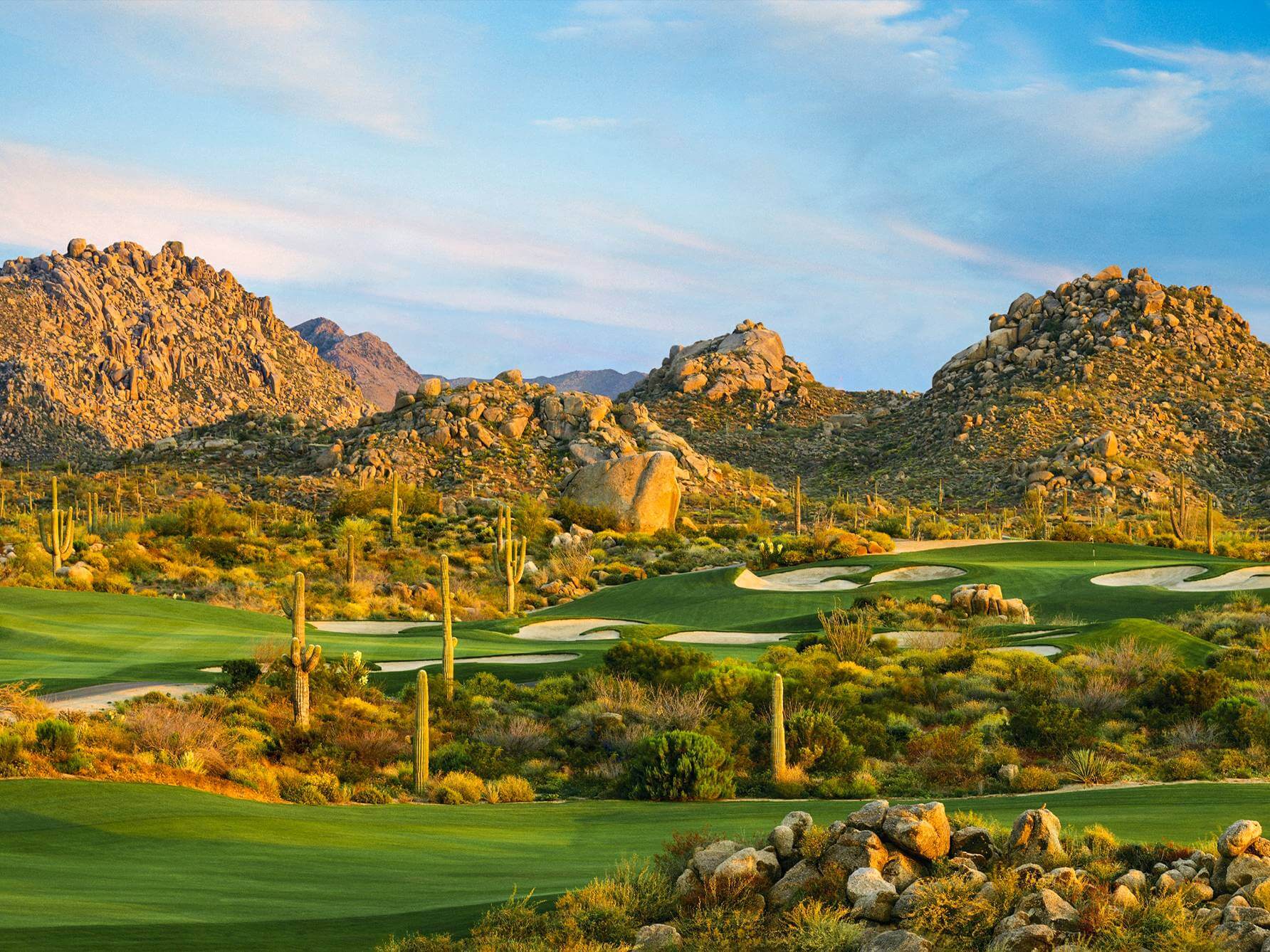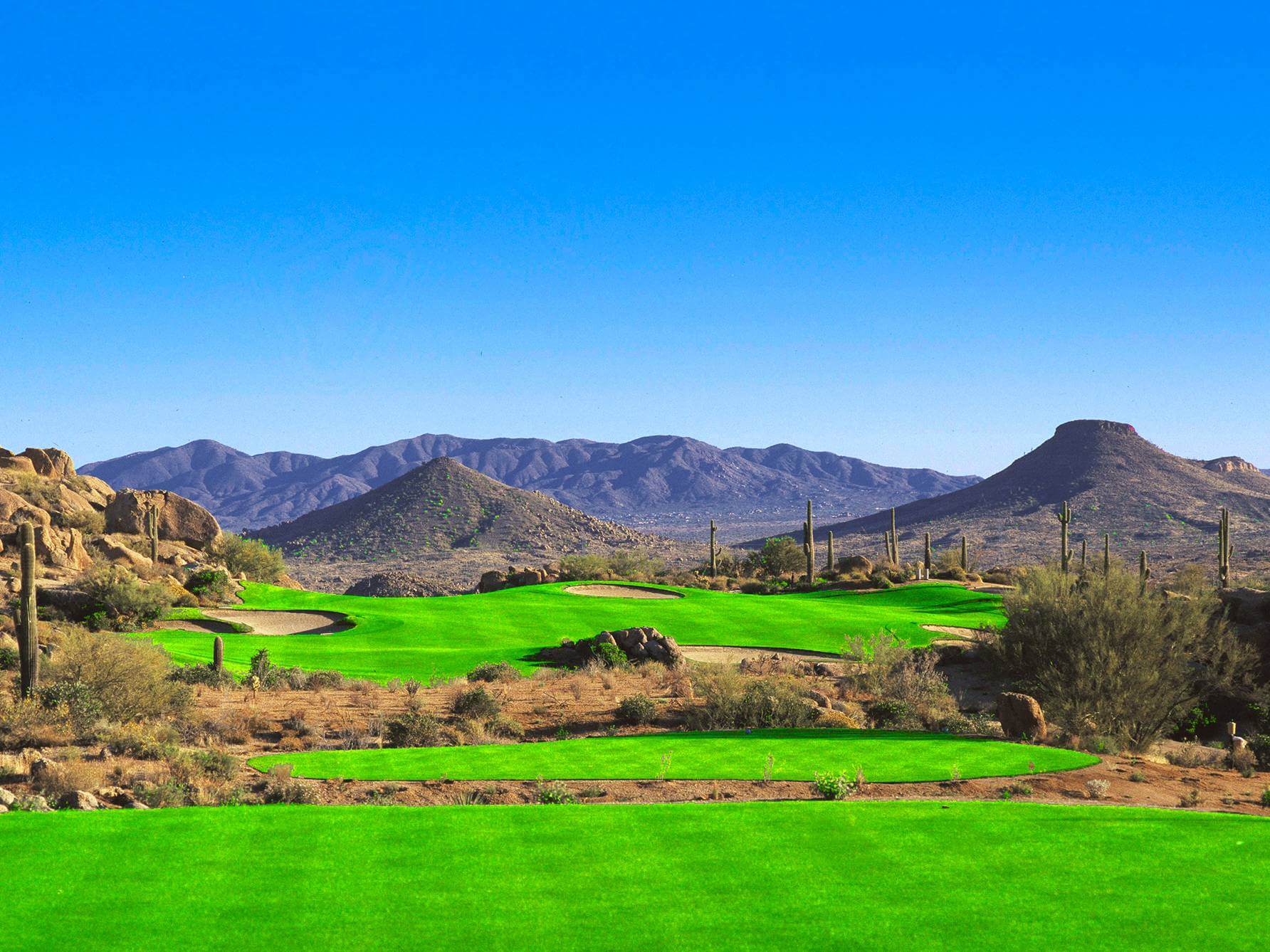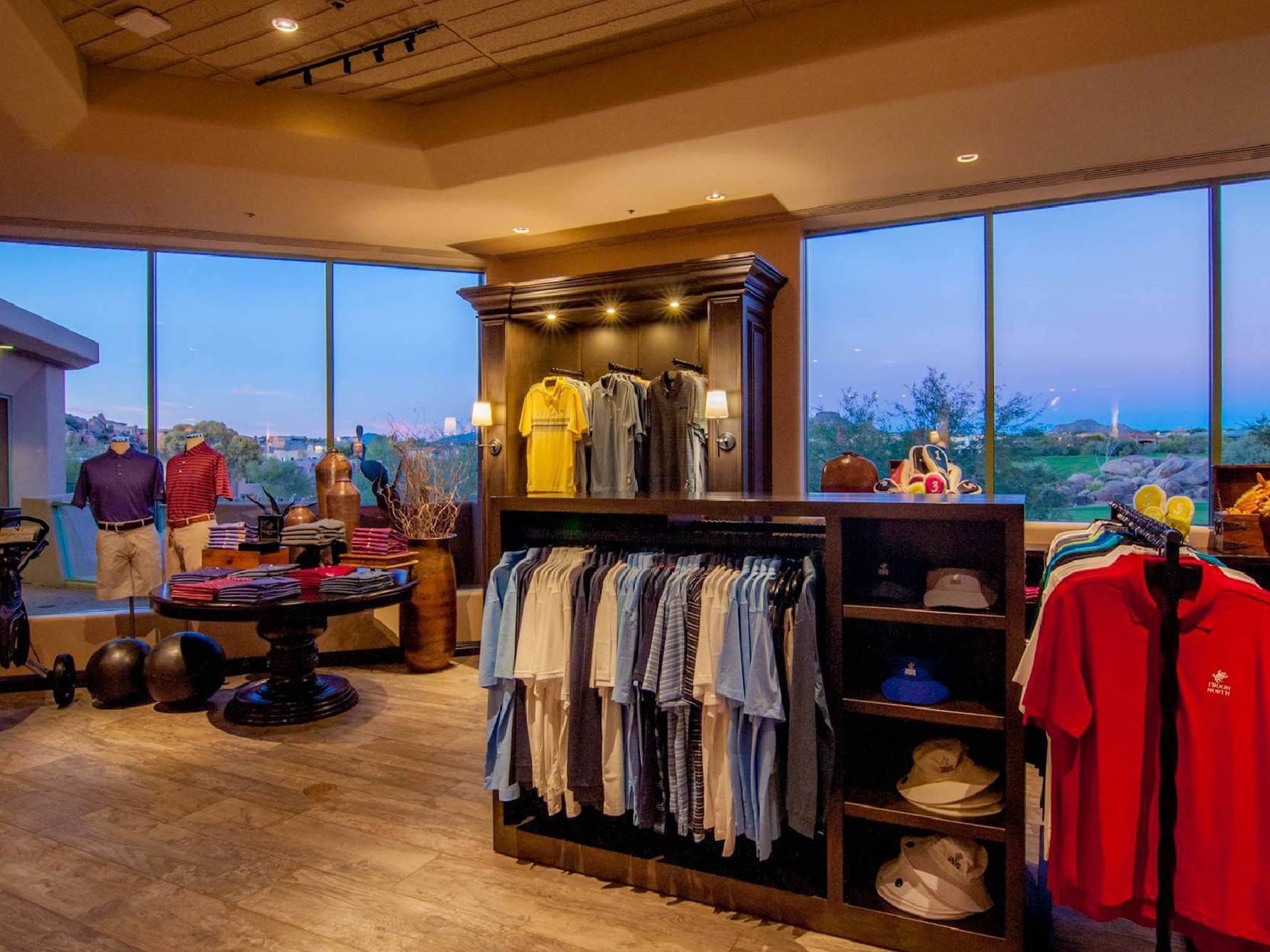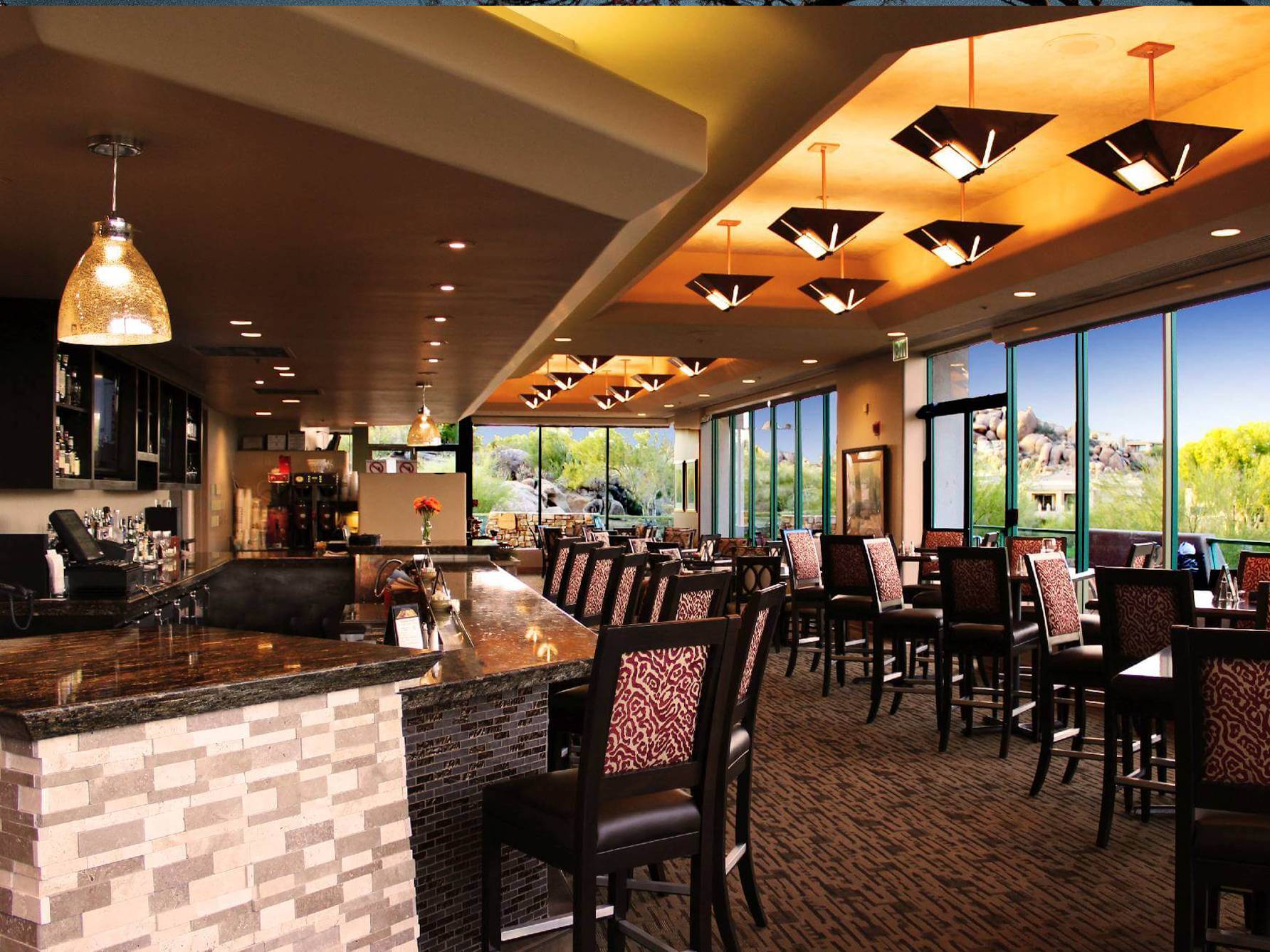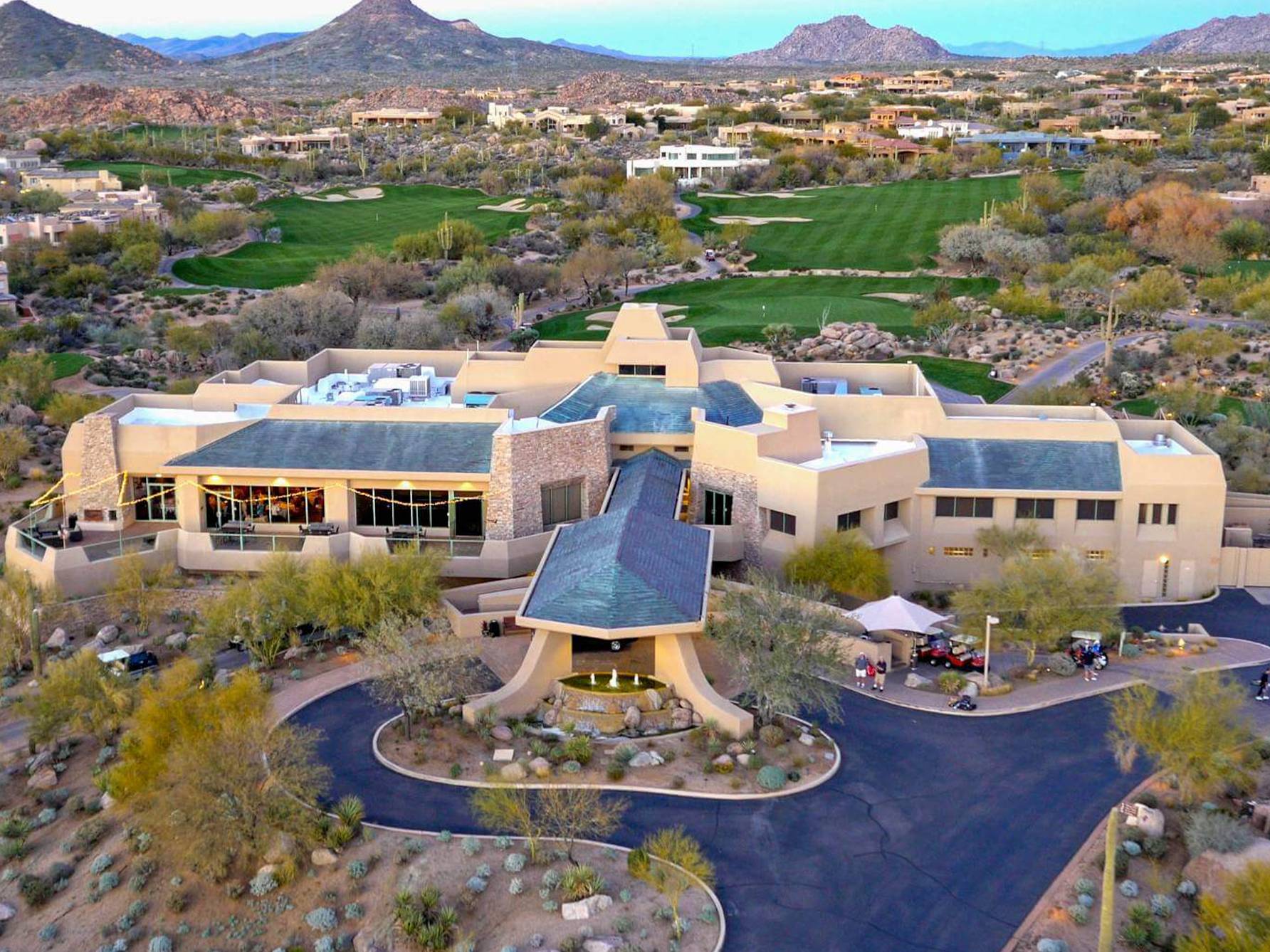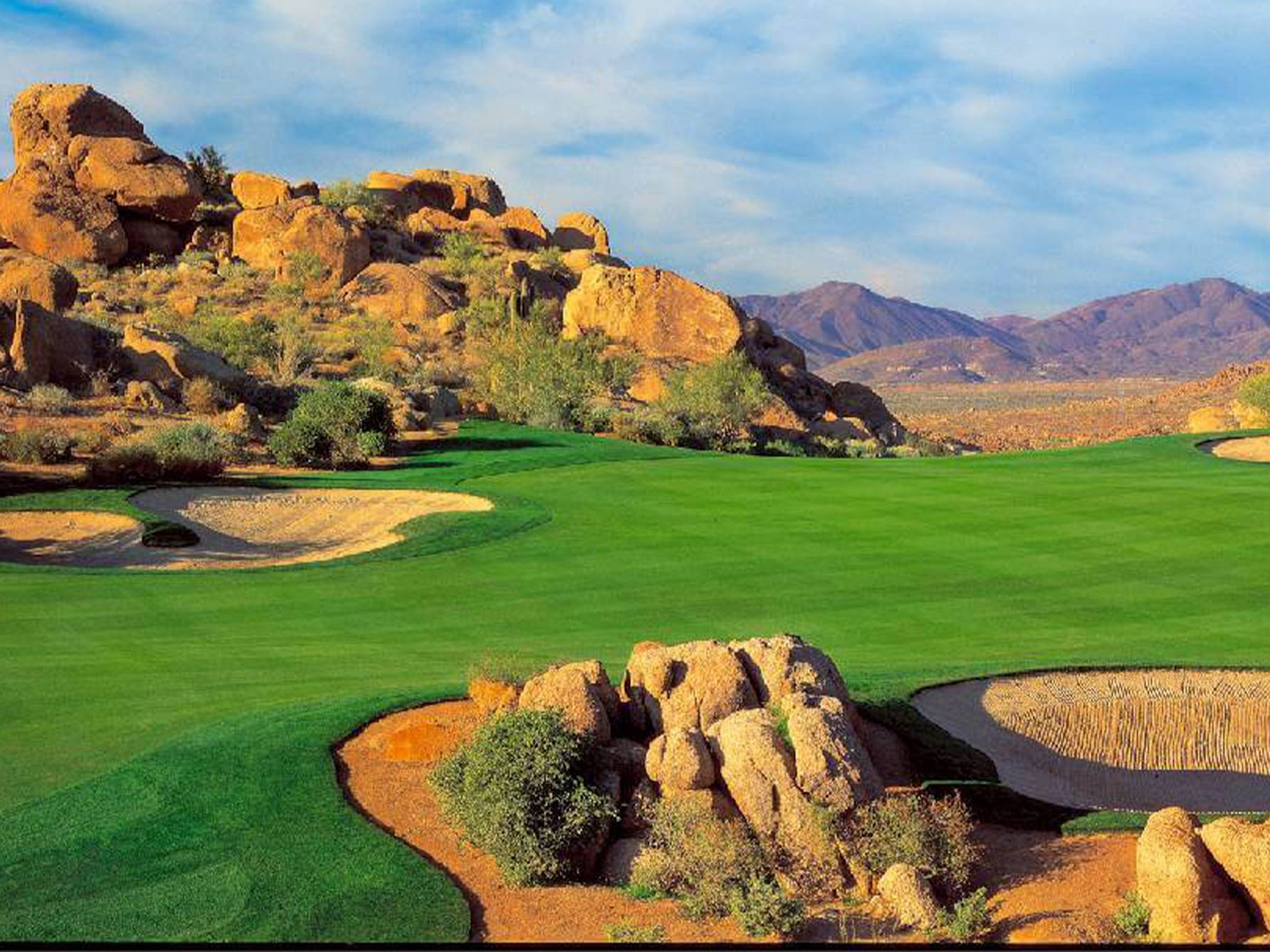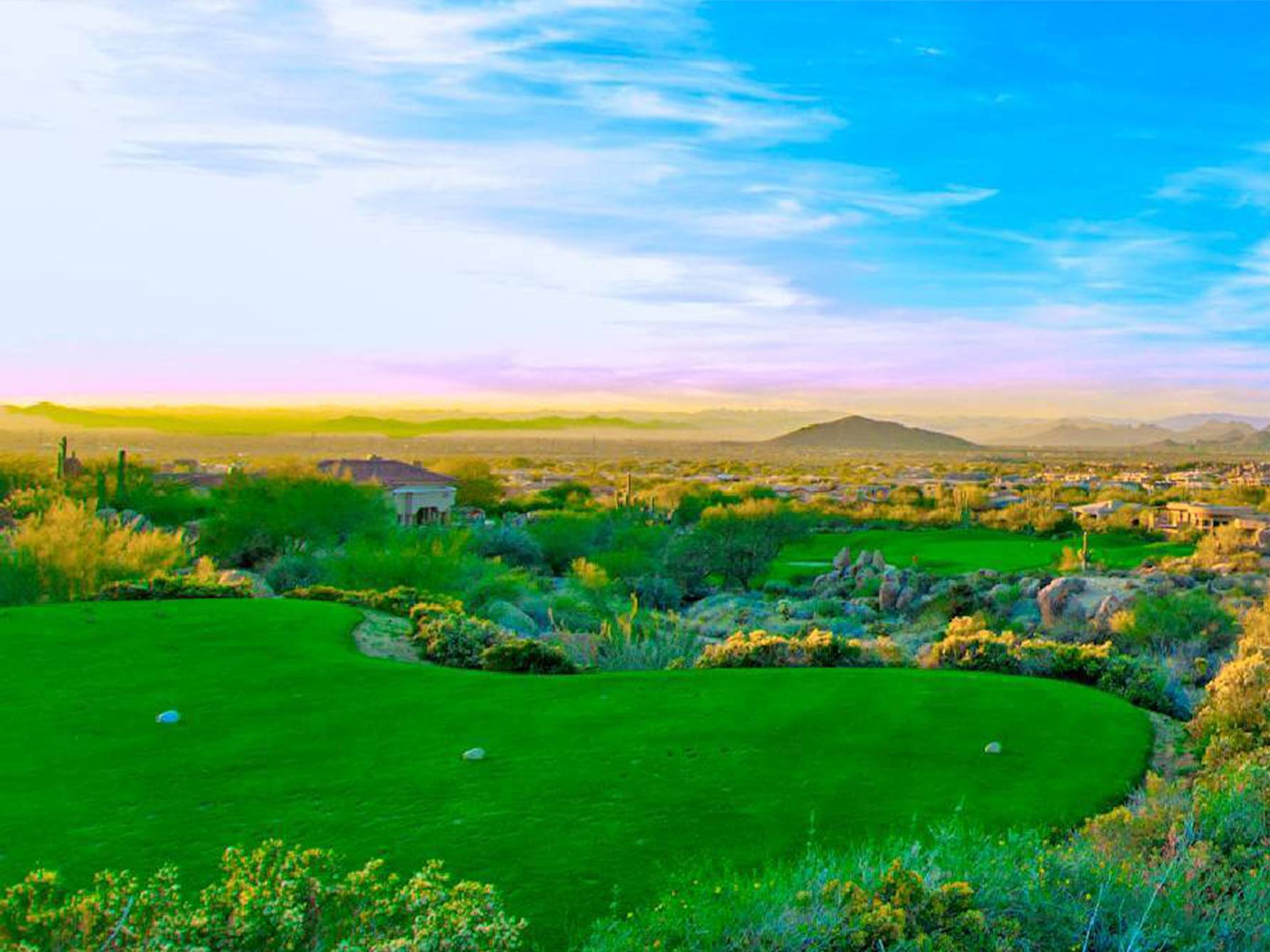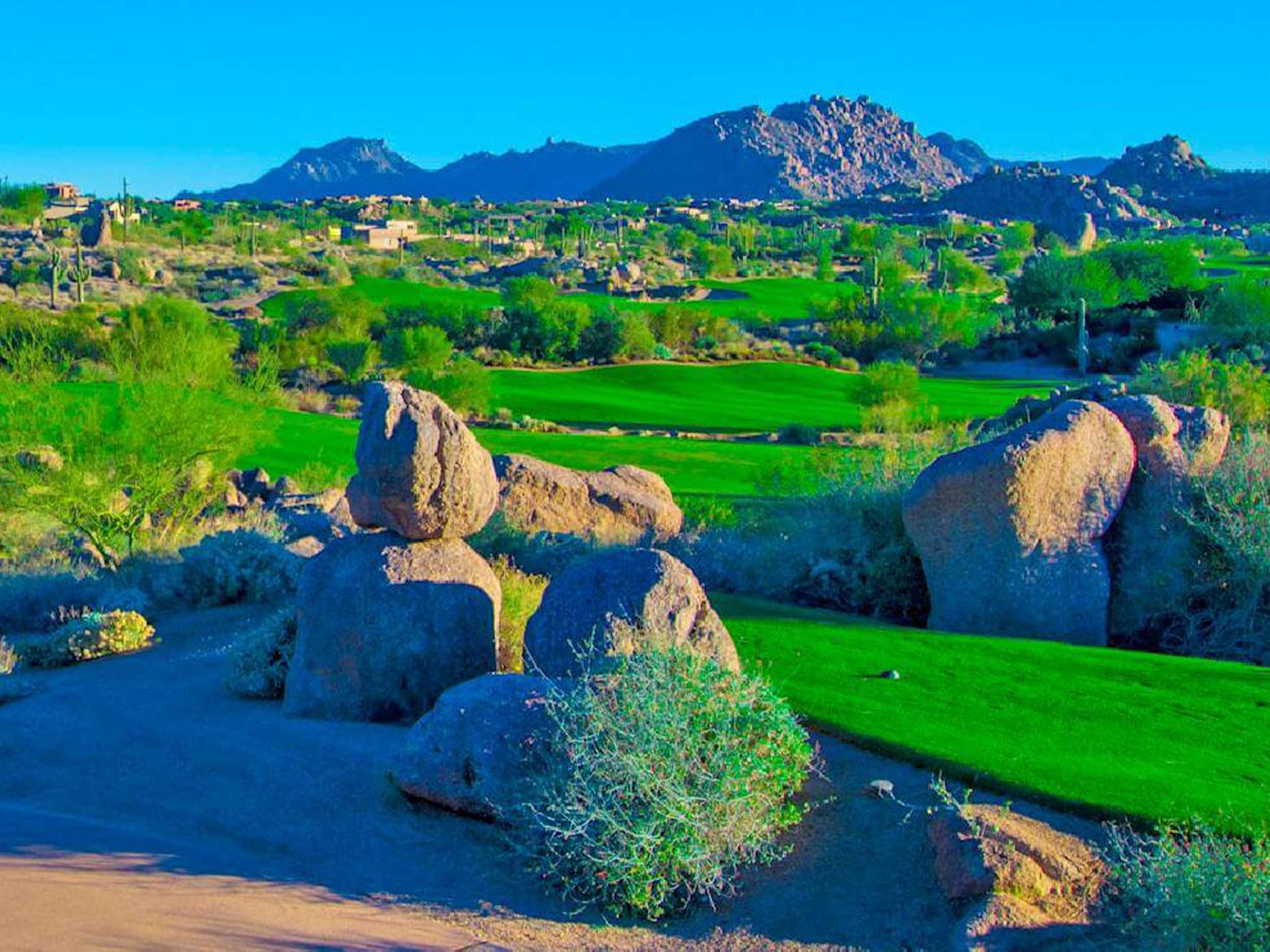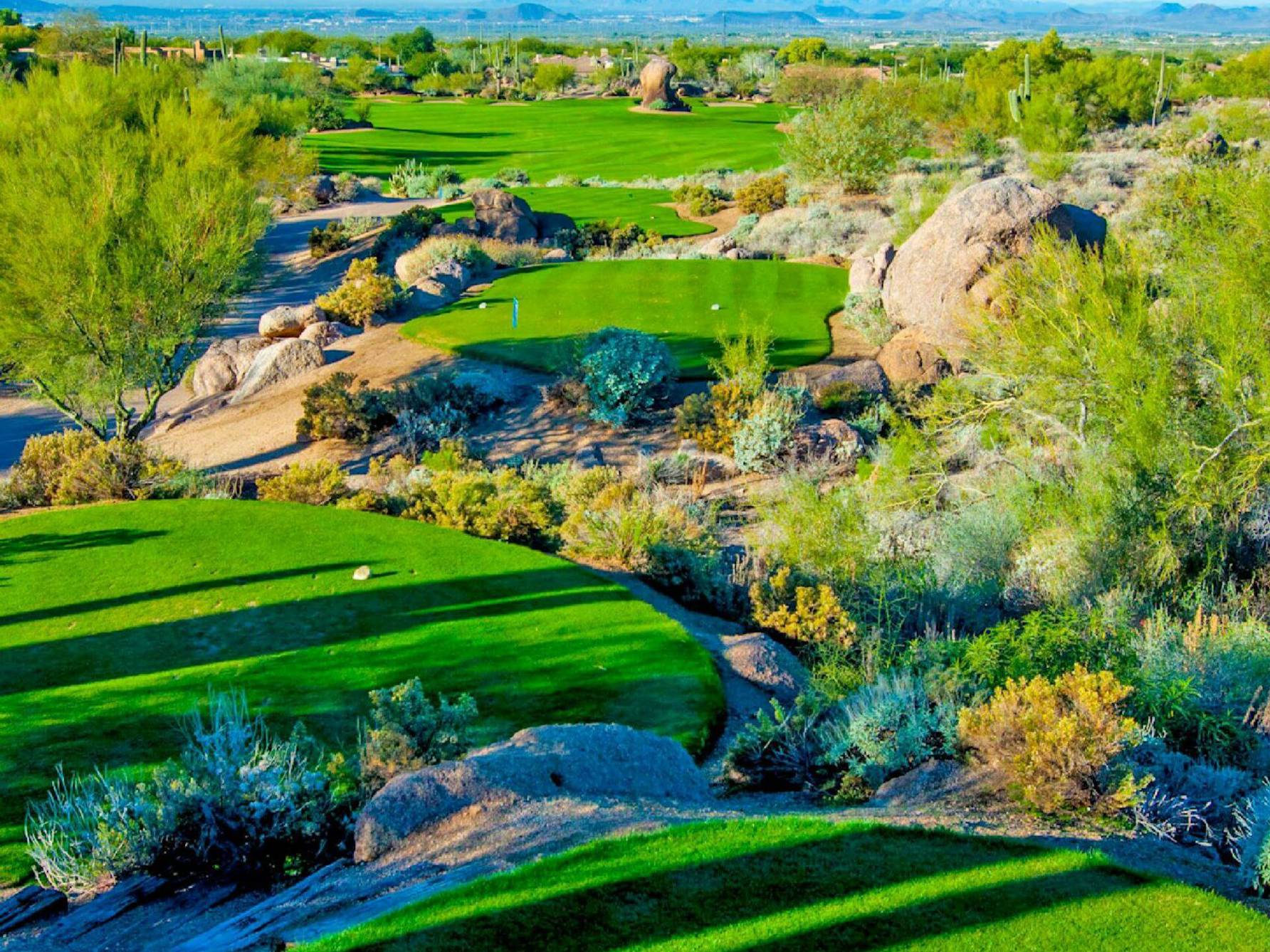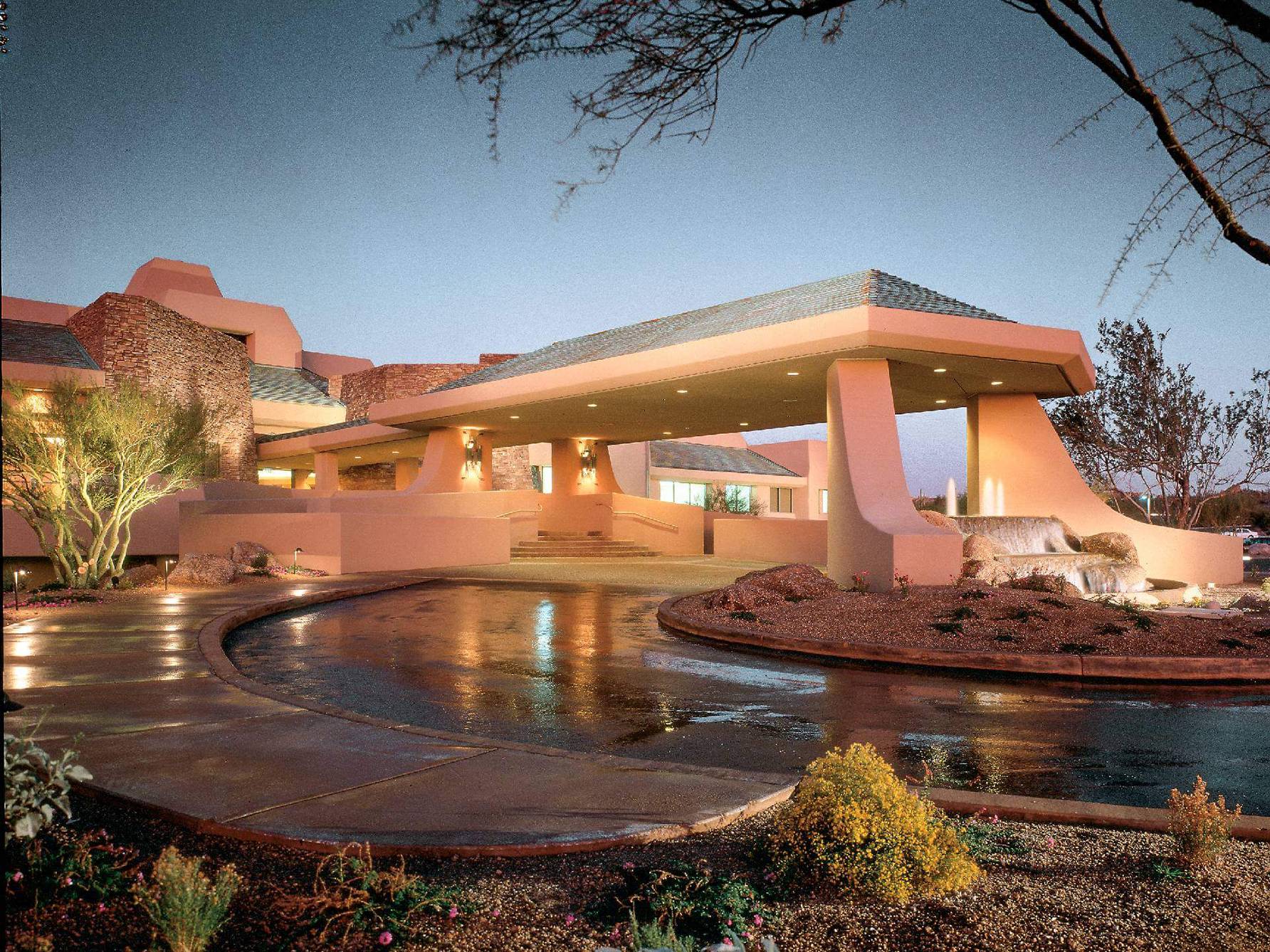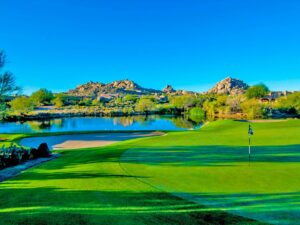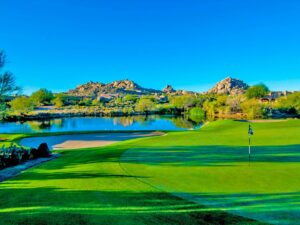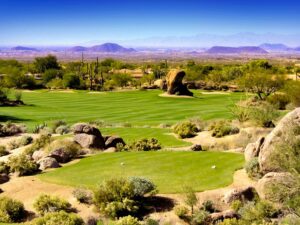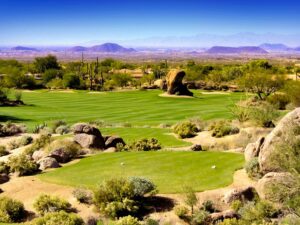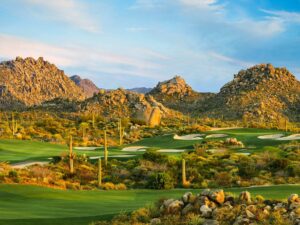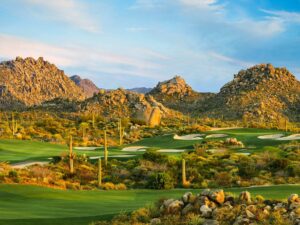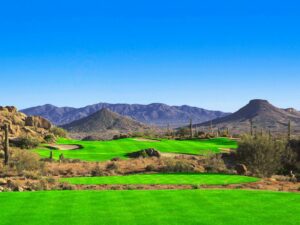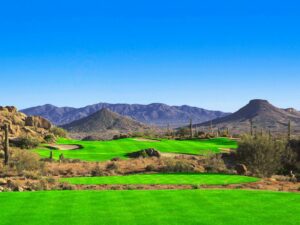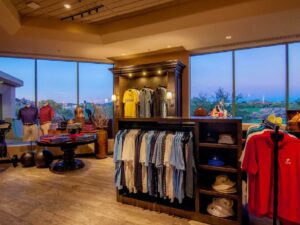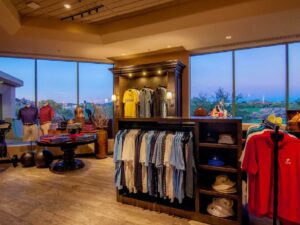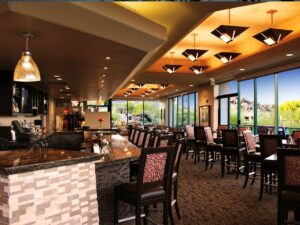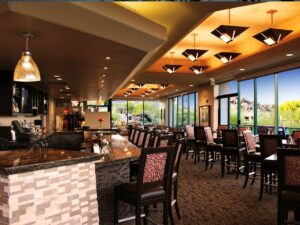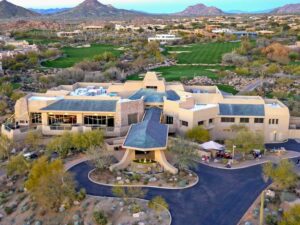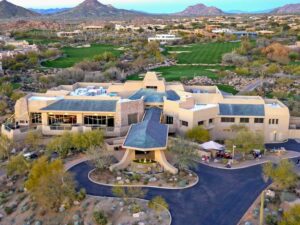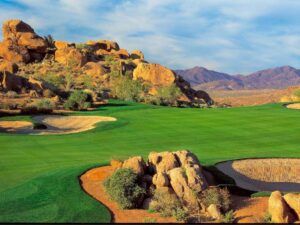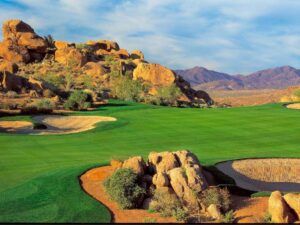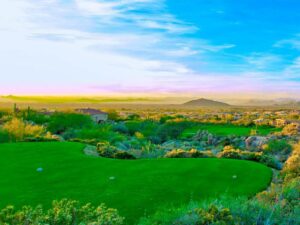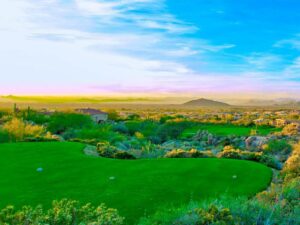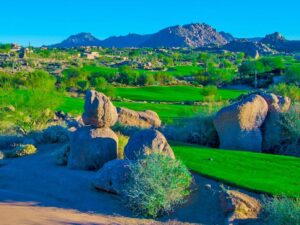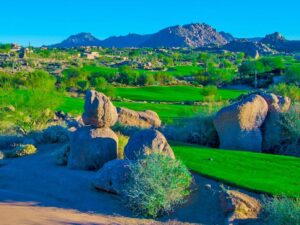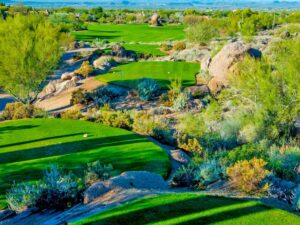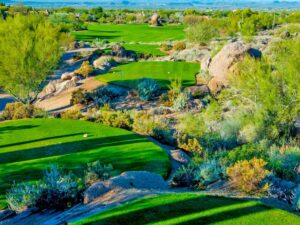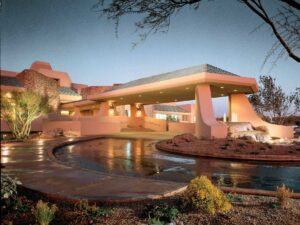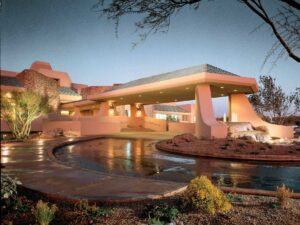 Troon North Monument Course Review – Additional Info:
Credit cards accepted: VISA, MasterCard, Amex
Dress Code: Collared shirt required, no denim
Practice Facilities: Driving range, putting green, and chipping green
19th Hole: The Dynamite Grille at Troon North
Drive: Troon North in Scottsdale, AZ, is about a 25-minute drive from Meridian CondoResorts.