Sunridge Canyon Golf Course Review Fountain Hills AZ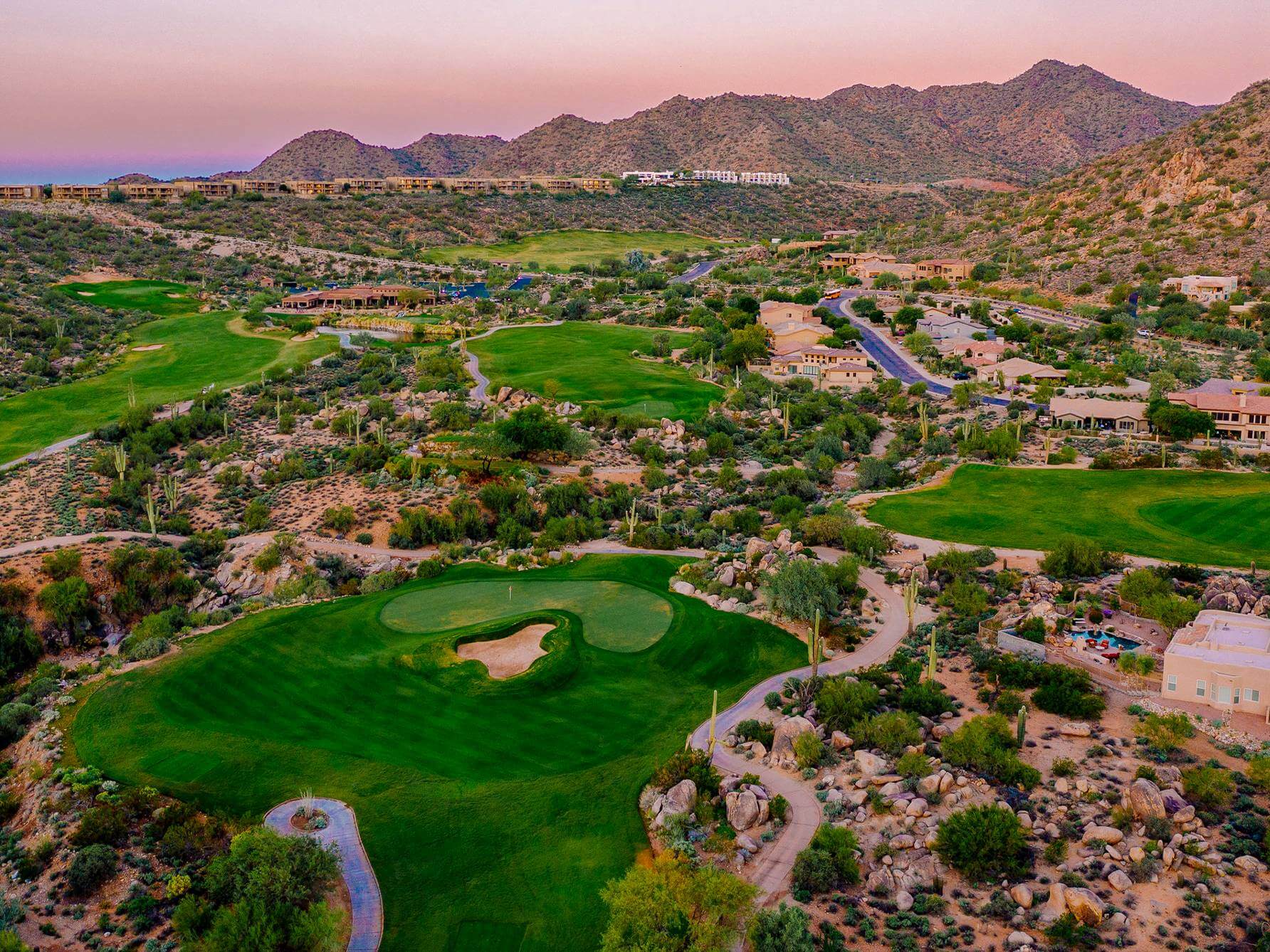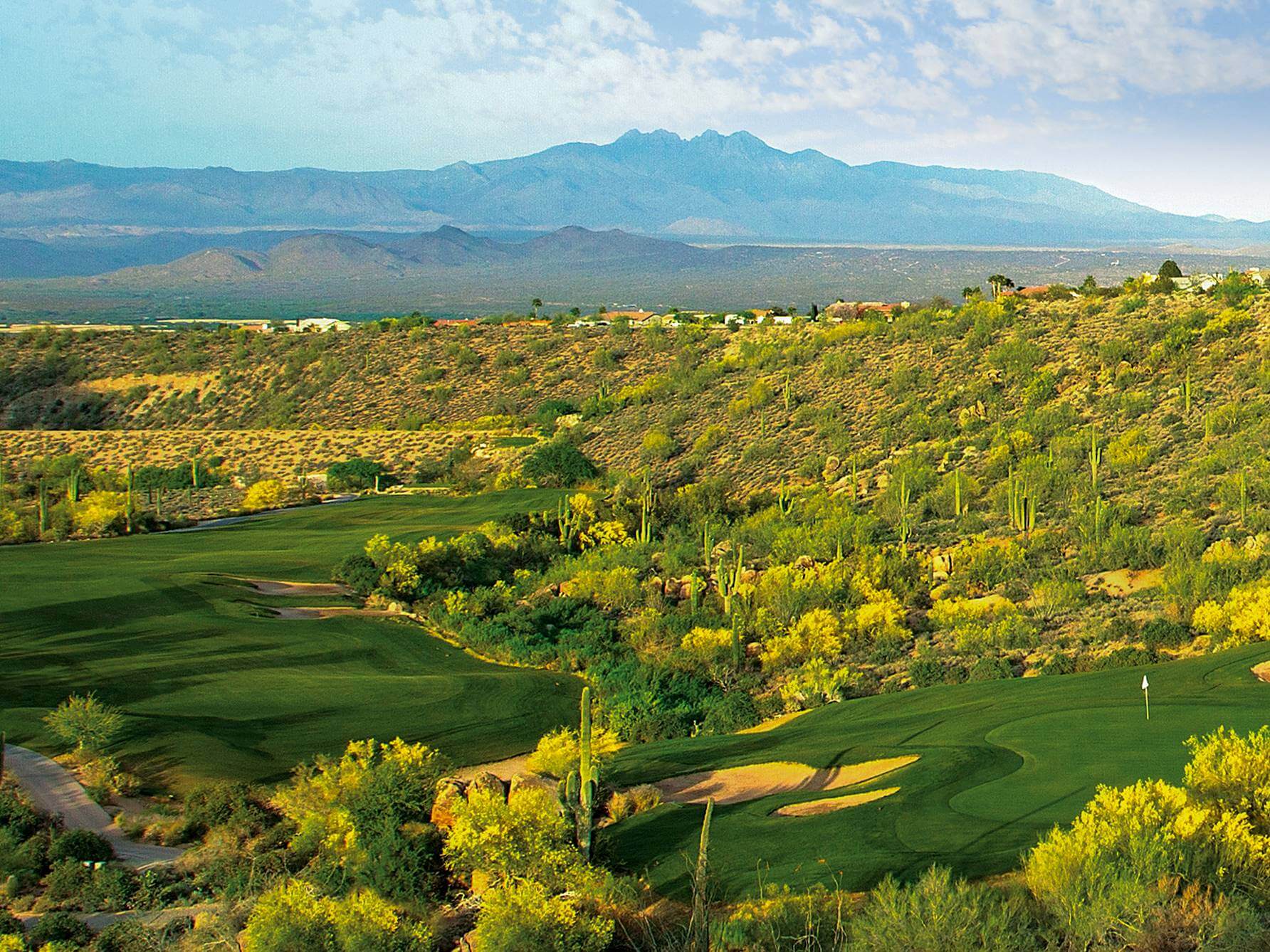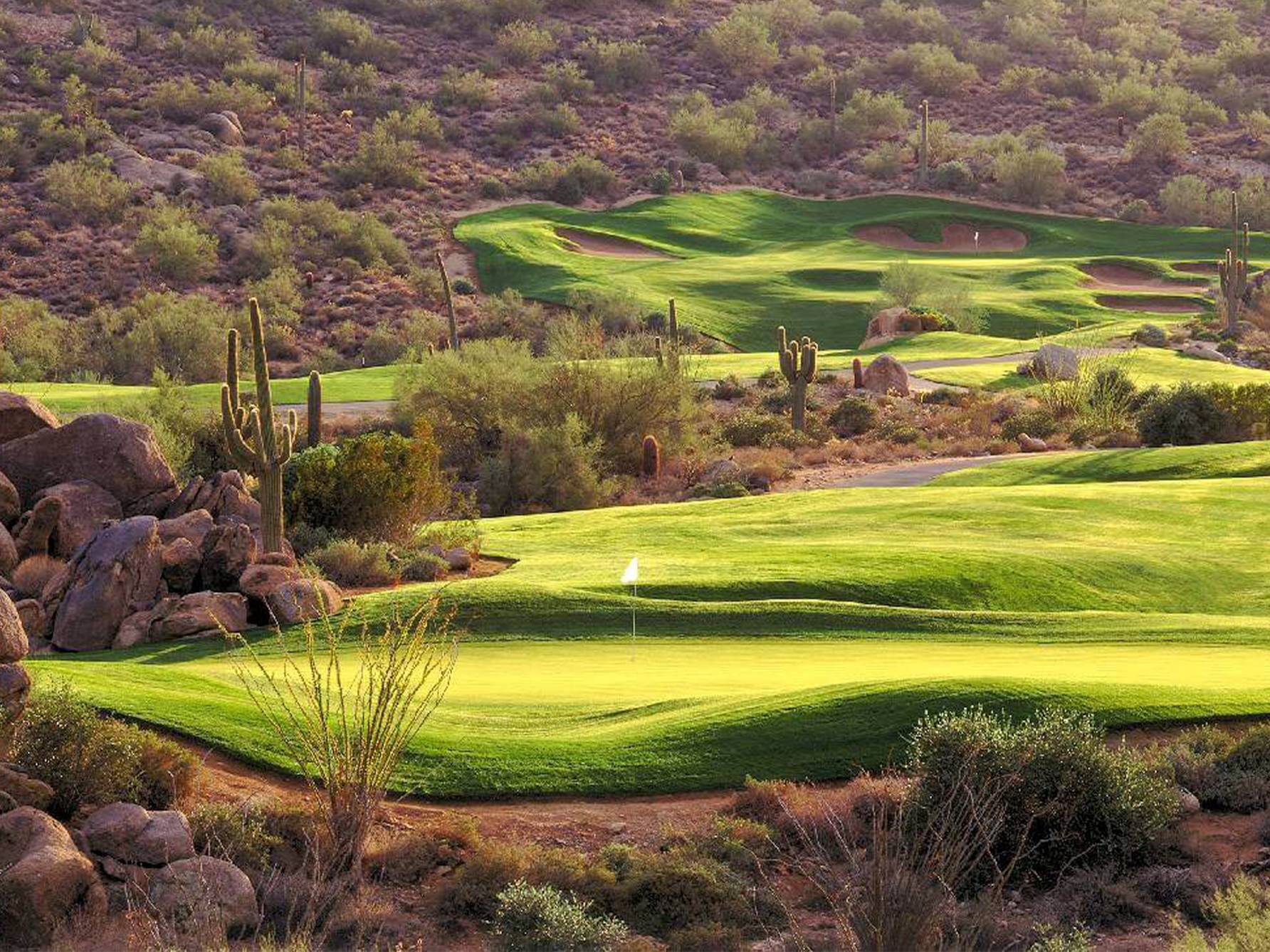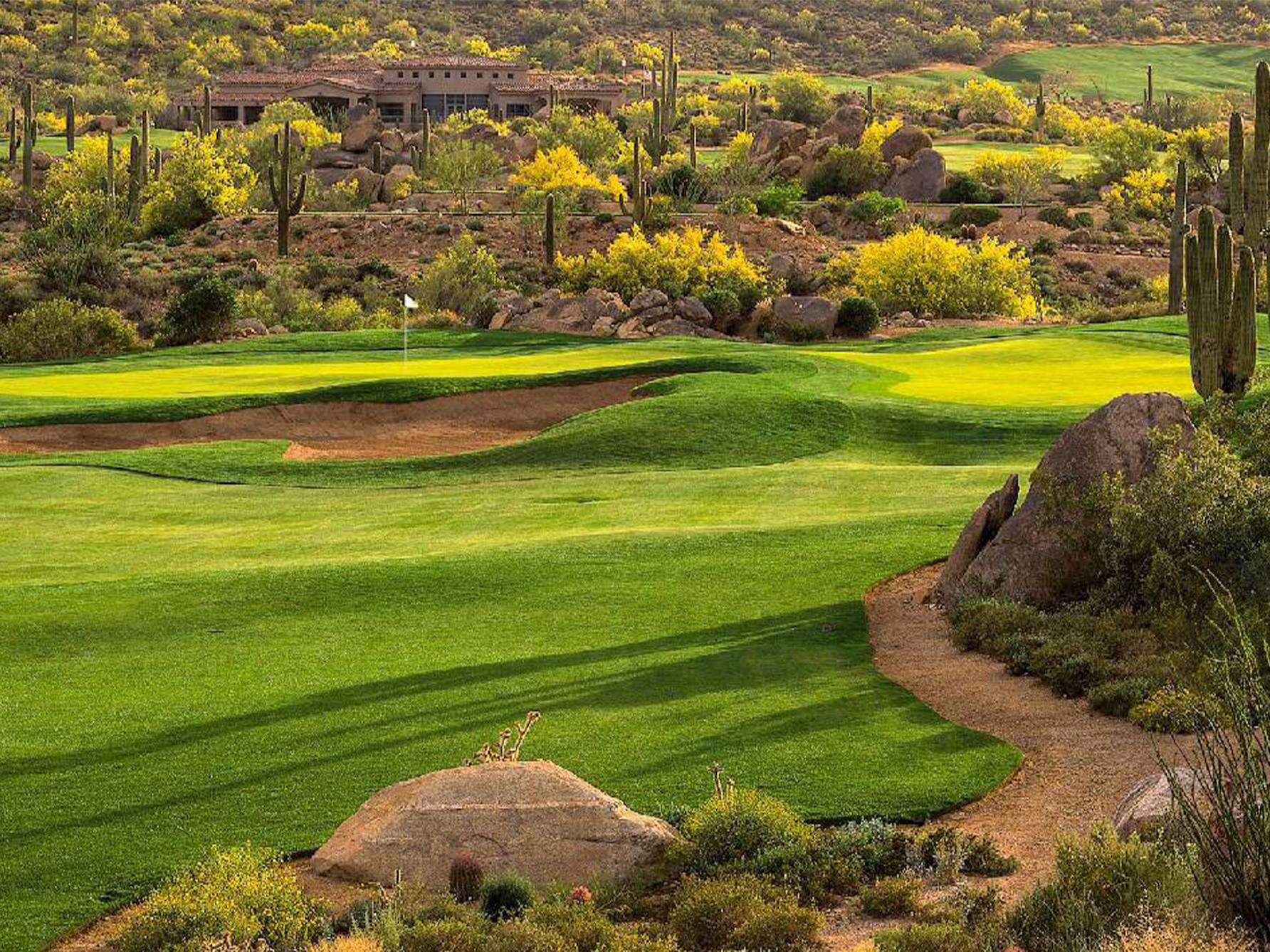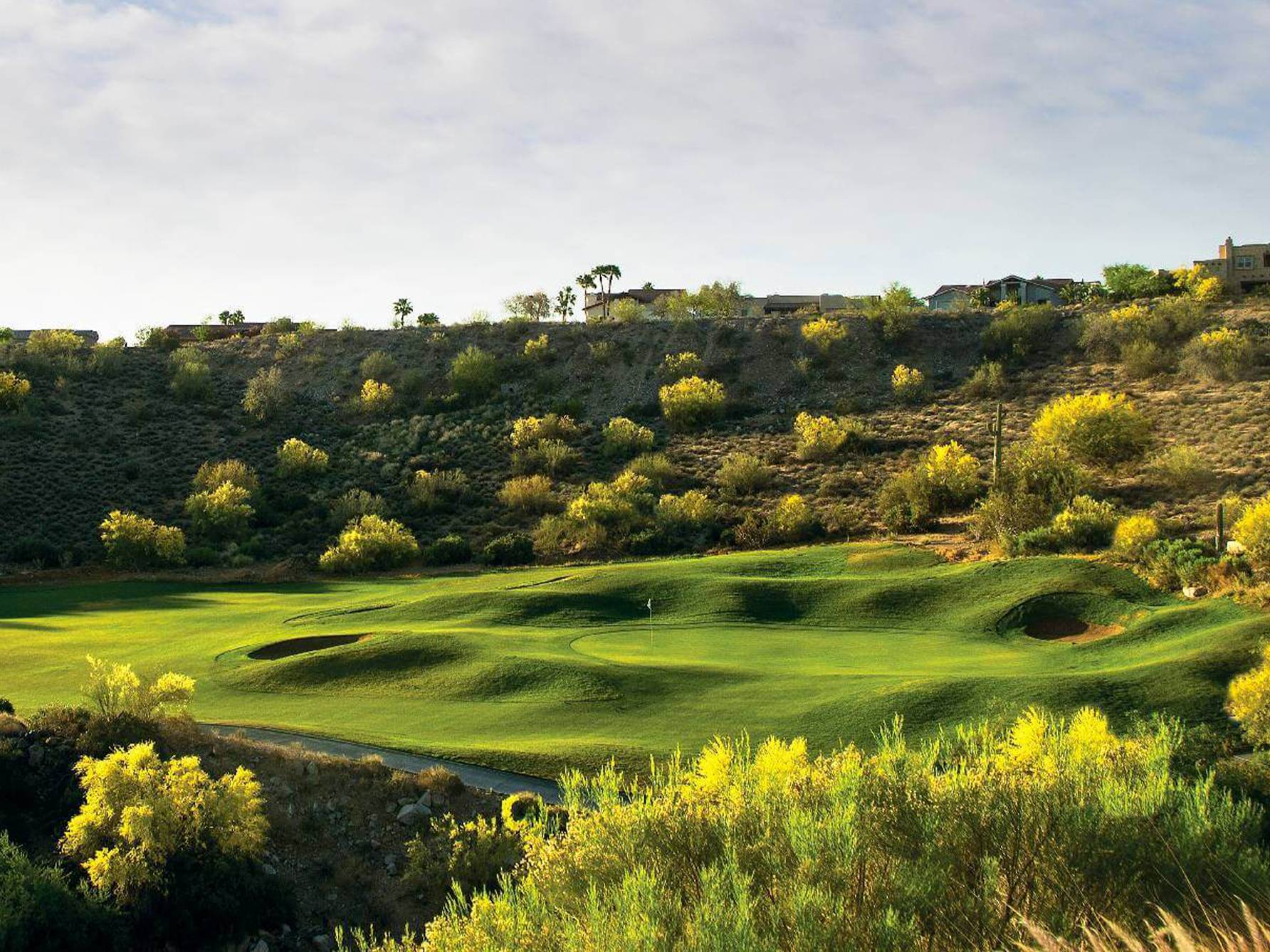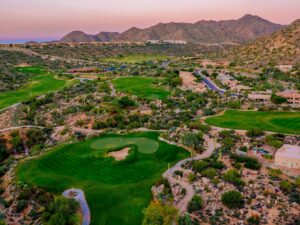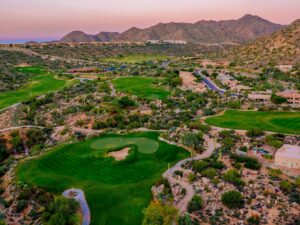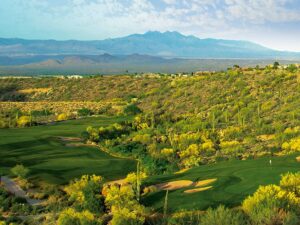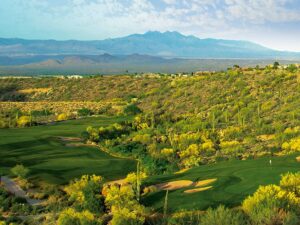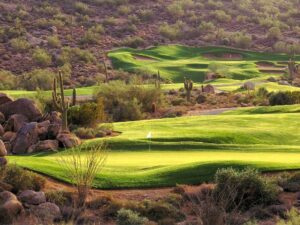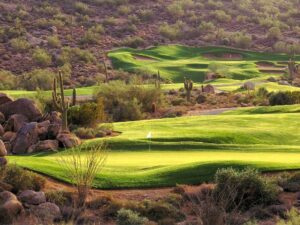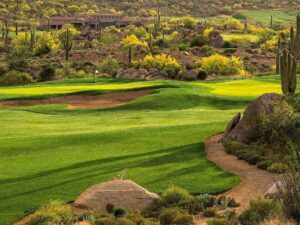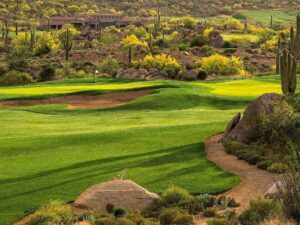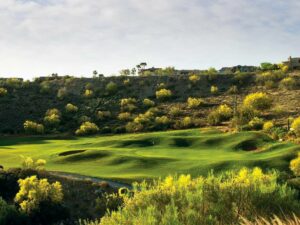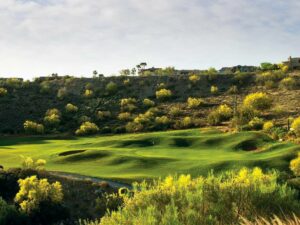 Course Review – Sunridge Canyon
Hidden among the desert ridges and canyons of the McDowell Mountains in Fountain Hills, the golf adventure begins at the upper mouth of a yawning canyon and descends switchback style to the valley floor. The rhythm of the game, the sequencing of the par 3's, 4's and 5's, the varying degrees of difficulty and the way the golf course gently shifts direction are as much a part of the ebb and flow of the desert as are the change of seasons and the passage of clouds in the sky. The views are awe-inspiring. The solitude profound – the golfer sees no other hole then the one they are playing.
Golf at SunRidge Canyon is the way the game was intended – natural, mysterious, and tempting. Things are not always as they first appear. Subtle changes in topography can have a dramatic effect. Each shot demands careful consideration of both the risk and the reward. Your success depends upon how skillfully you make these decisions. Adding to the intrigue of SunRidge Canyon is the unique way the golf course has of inviting you in and then surrounding you with its beauty and drama. Here you will be drawn into the heart of the desert, playing on lush fairways hidden between steep canyon walls. Aiming at greens defined by age-old stands of mesquite, ironwood and palo verde trees and skirting shaded arroyos that team with wildlife and claim errant shots as their own. It is an intimate setting sheltered from other players and the distractions of the outside world, giving you the opportunity to truly feel as one with the golf course. Canyon walls surround many holes, providing a sense of seclusion that soothes the mind and focuses concentration. Elevated tees offer spectacular views as well as difficult club selections. Patience is definitely a virtue – savor the gorgeous scenery and play within yourself.
Other Information – Sunridge Canyon
Designer: Keith Foster
Year Opened: 1995
Awards: GolfWeek Best Courses in Arizona: 2012-2019, GOLF Magazine/GOLF.com Best Public Courses in Arizona: 2012 – 2019, Best of Phoenix 2016 by The Phoenix New Times, Golf World Top 50 Public Courses in the Country Readers Choice Awards, Hosted 2014 PGA Club Professional Championship of Canada & 1997 USGA Team Championship, Golf Adviser top ranked, Home of the #1 Club Fitter in Golf Hot Stix, Certified Vokey wedge fitter
Practice Facilities:  Practice Facilities: Driving range, chipping and putting green.
Range Balls Included: Yes
19th Hole: Wicked 6 Bar and Grill
Recommended handicap: The better the golfer the better the experience will be at SunRidge Canyon. It is an extremely challenging course that will frustrate golfers with high handicaps. If you are not sure which tee box to play from, error on the side of the easier box unless you are looking to have a very rough day.
1 -10 Course Rating by Meridian's Golf Specialists: 7 ½
Comments by Meridian Guests: "The conditions of the greens and fairways were perfect and the desert scenery was beautiful". "I played great and still shot 10 strokes above my normal score." "I lost a lot of balls."
"I hit many shots where I wanted to and it was not where you want to be." "Breathtaking – almost every hole had eye popping views."
"Very Challenging. Each time I got aggressive and went for a shot it cost me big time" "A great mix of water, sand, desert and deception." "Pure Torture! But I will be back for more next year."
The Drive: About a 20 minute drive