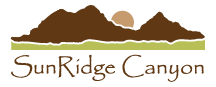 Sunridge Canyon Golf Club
13100 N. SunRidge Drive Fountain Hills, AZ 85268
| Quick Info | Tee | Par | Length | Rating | Slope |
| --- | --- | --- | --- | --- | --- |
Holes: 18
Par: 71
Length: 6823 yards
Slope: 140
Rating: 72.3
Year built: 1995
Architect(s): Keith Foster
Greens: Champion Ultradwarf Bermuda Grass
Fairways: Bermuda Grass/Rye Grass
Black
71
6823 yards
72
138
Gold
71
6403 yards
69.8
131
Gold/White
71
6116 yards
68.9
127
White
71
6004 yards
67.6
124
White (W)
71
6004 yards
74.6
142
White/Green
71
5422 yards
65.7
118
Green
71
4989 yards
64.1
111
Green (W)
71
4989 yards
69
122
Carts (included in green fees)
Clubs
Driving range
Range Balls
Pitching/chipping area
Putting green
Teaching Pro
SunRidge Canyon Golf Review
SunRidge Canyon Golf Club, situated in Fountain Hills, Arizona, is a captivating golfing destination that offers golf enthusiasts a challenging and visually stunning experience. Renowned for its dramatic desert landscape, well-crafted layout, and commitment to providing an exceptional golf experience, SunRidge Canyon has gained a reputation as one of the premier courses in the Scottsdale area.
Designed by Keith Foster and opened in 1995, SunRidge Canyon Golf Club is celebrated for its integration with the rugged desert terrain. The course's layout was thoughtfully planned to take advantage of the natural landscape while offering a unique combination of playability and challenge.
The SunRidge Canyon Golf Course is characterized by its undulating fairways, strategically placed bunkers, and greens that demand precision and skillful putting. The layout incorporates elevation changes, desert washes, and rocky outcroppings that add both visual interest and strategic elements to the round.
One of the signature features of SunRidge Canyon is its breathtaking vistas. Golfers are treated to panoramic views of the nearby McDowell Mountains and the expansive Sonoran Desert, creating an immersive and awe-inspiring backdrop that enhances the overall golfing experience.
The course's design encourages strategic thinking and careful shot planning, rewarding players who can navigate the challenges with skill and creativity. SunRidge Canyon Golf Course is known for its challenging finishing stretch, which includes the famed "Wicked 6" holes—a series of challenging and picturesque holes that test a golfer's ability to manage various obstacles and terrain types.
Beyond its golfing facilities, SunRidge Canyon Golf Club offers a range of amenities to enhance the overall experience. The clubhouse provides amenities for pre-round preparation, post-game relaxation, and dining. The pro shop offers a selection of golf equipment, apparel, and accessories to cater to the needs of golfers. The practice facilities, including a driving range and putting greens, allow players to warm up and refine their skills.
SunRidge Canyon Golf Club is also known for its commitment to hosting various events and tournaments. Its picturesque setting and challenging layout make it a popular choice for both competitive play and casual rounds with friends.
1-10 Course Rating by Meridian's Golf Specialists: 9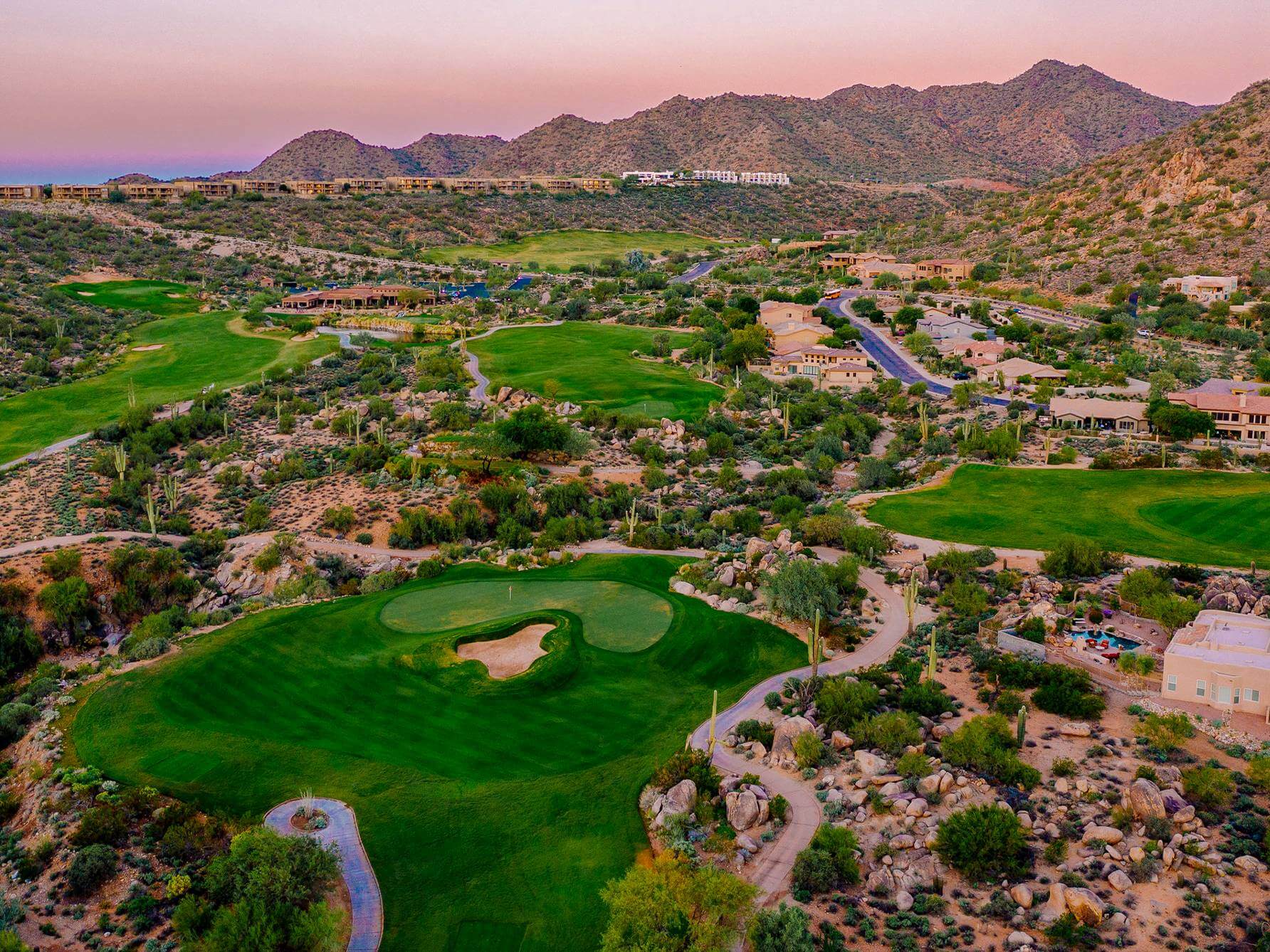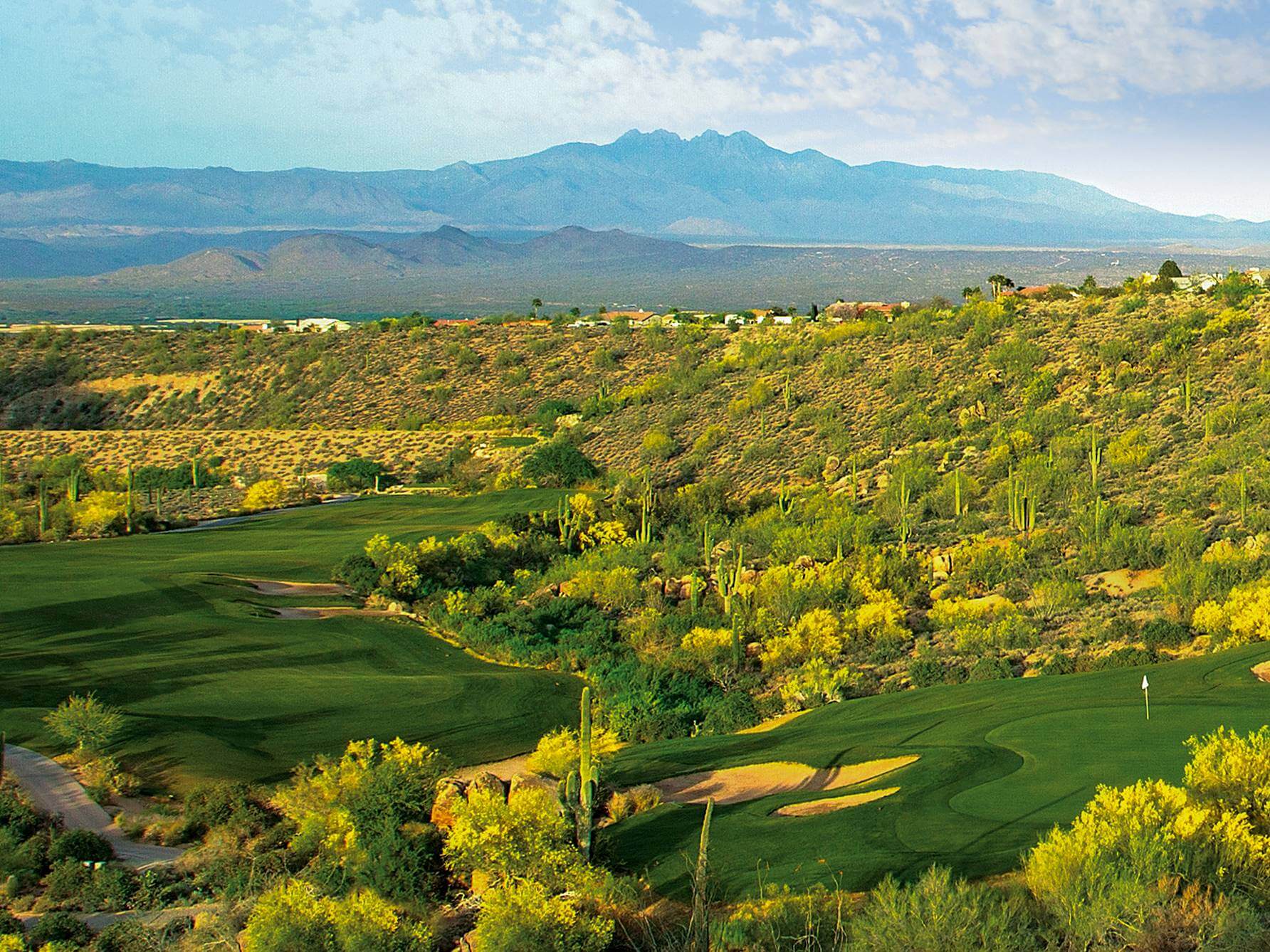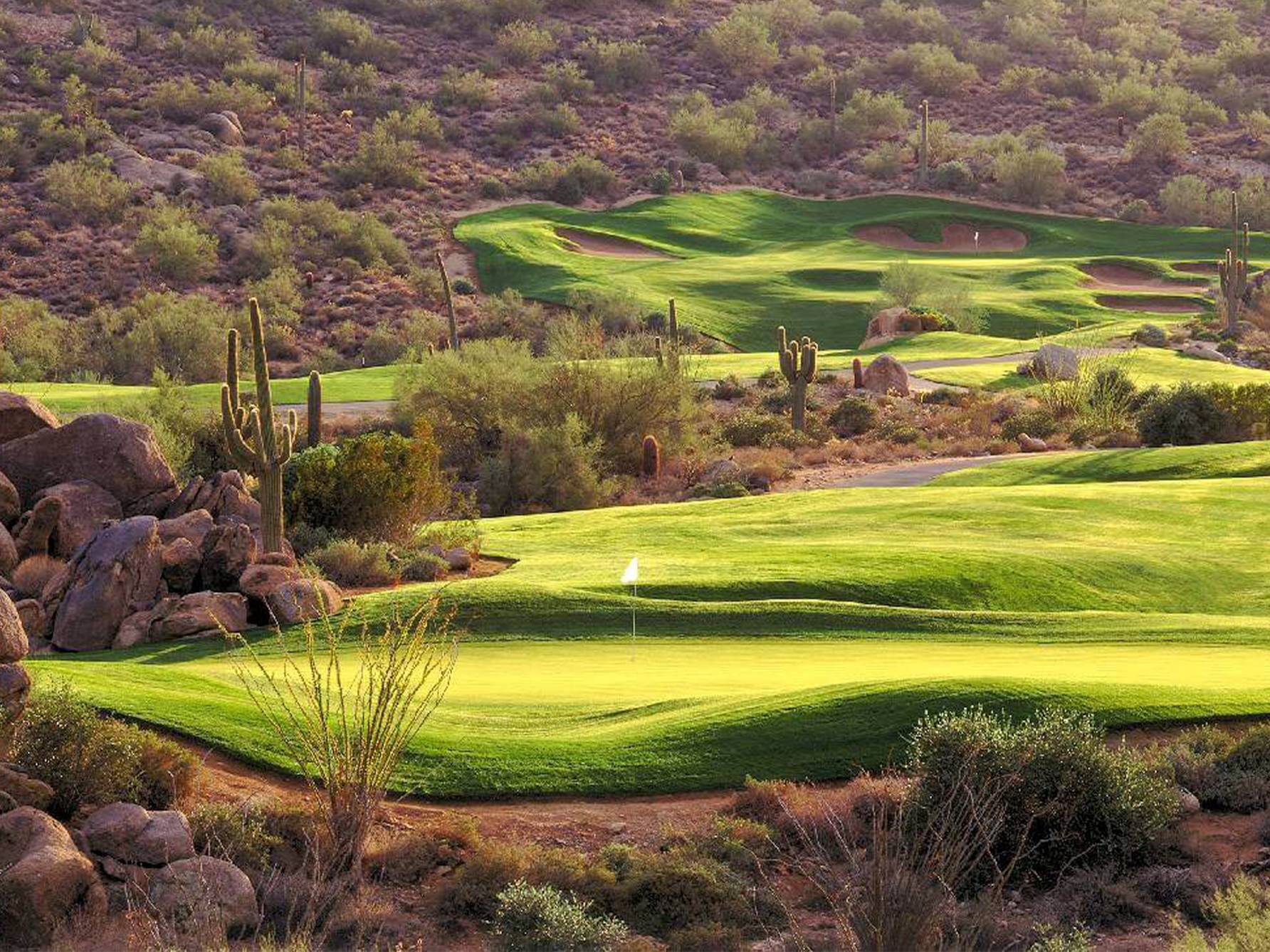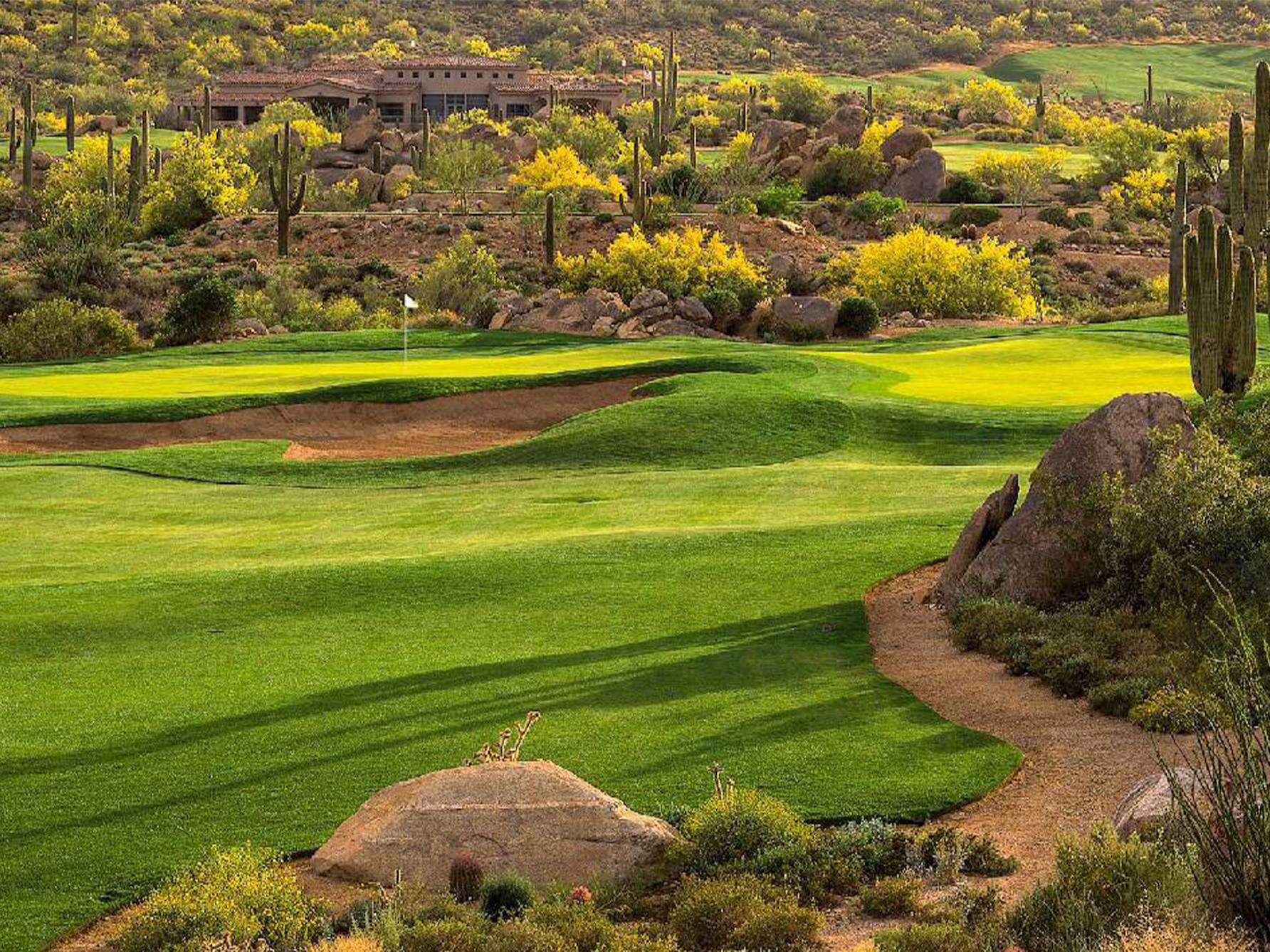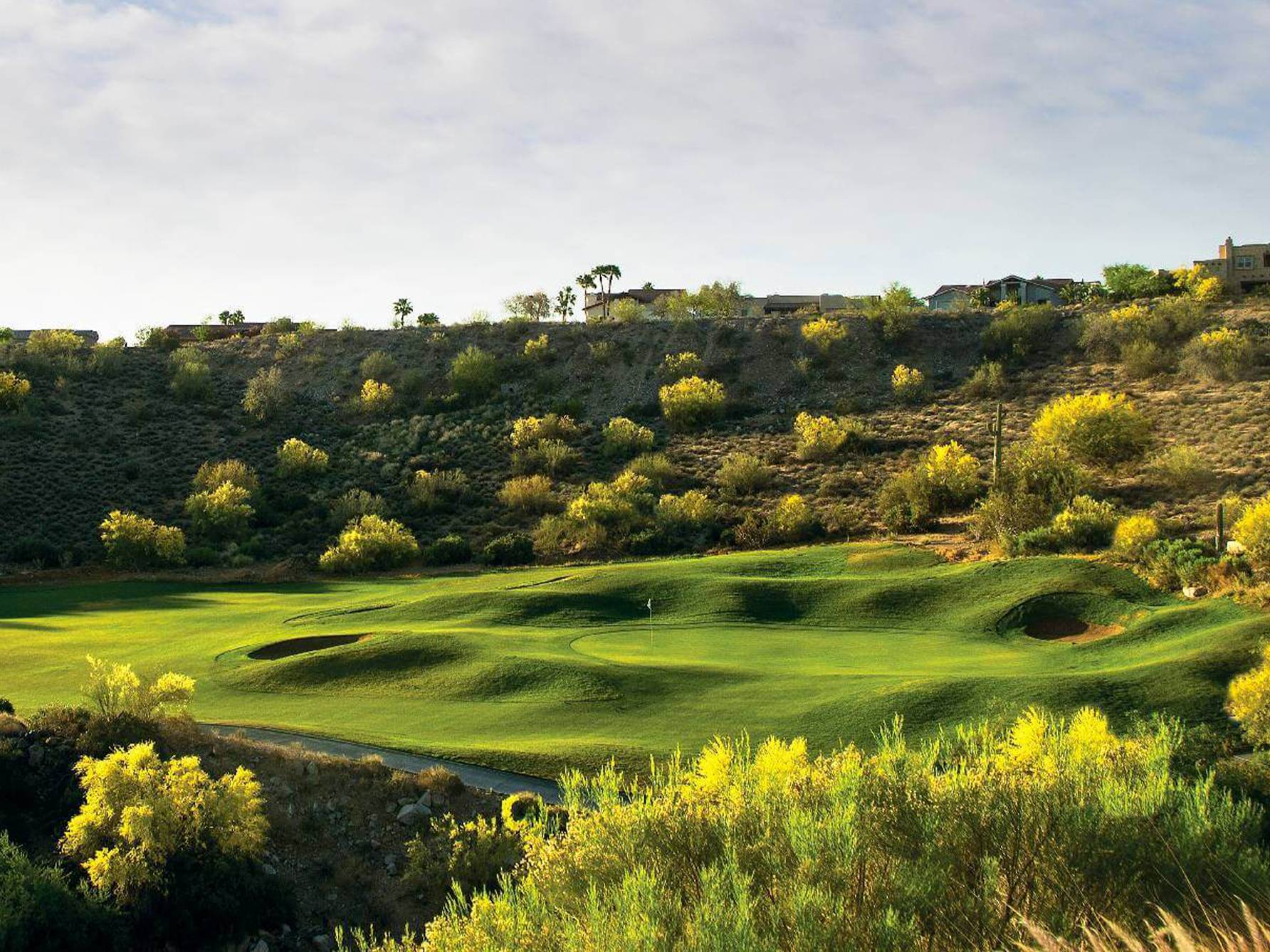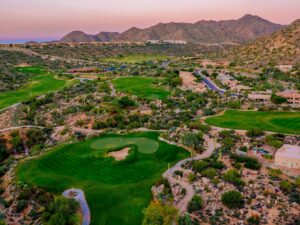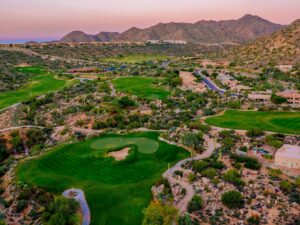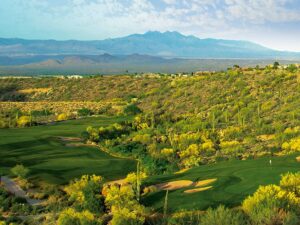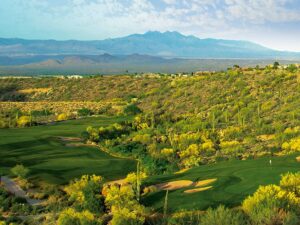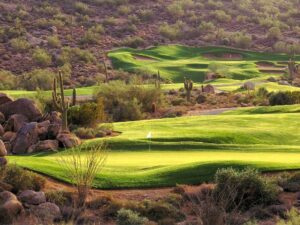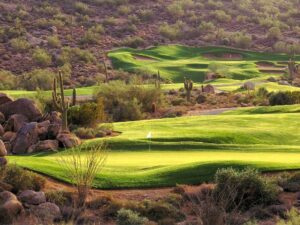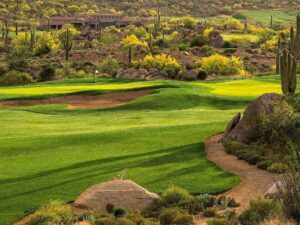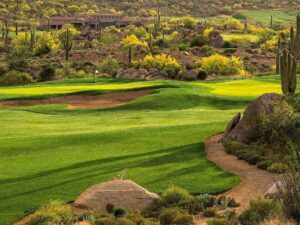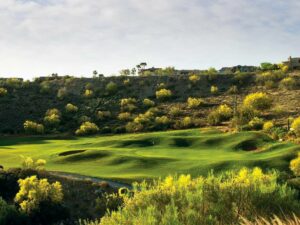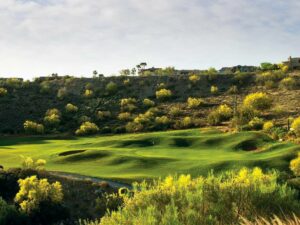 SunRidge Canyon Golf Review – Additional Info:
Credit cards accepted: VISA, MasterCard, AMEX
Dress Code: Collared shirt required, no denim
Practice Facilities: Driving range, putting green, and chipping green
19th Hole: Wicked 6 Bar and Grill
Recommended Handicap: The better the golfer, the better the experience will be at SunRidge Canyon. It is an extremely challenging course that will frustrate golfers with high handicaps. If you are not sure which tee box to play from, error on the side of the easier box unless you are looking to have a very rough day.
Drive: SunRidge Canyon Golf Club is about a 20-minute drive from Meridian CondoResorts.