Hillcrest Golf Course Review Sun City West AZ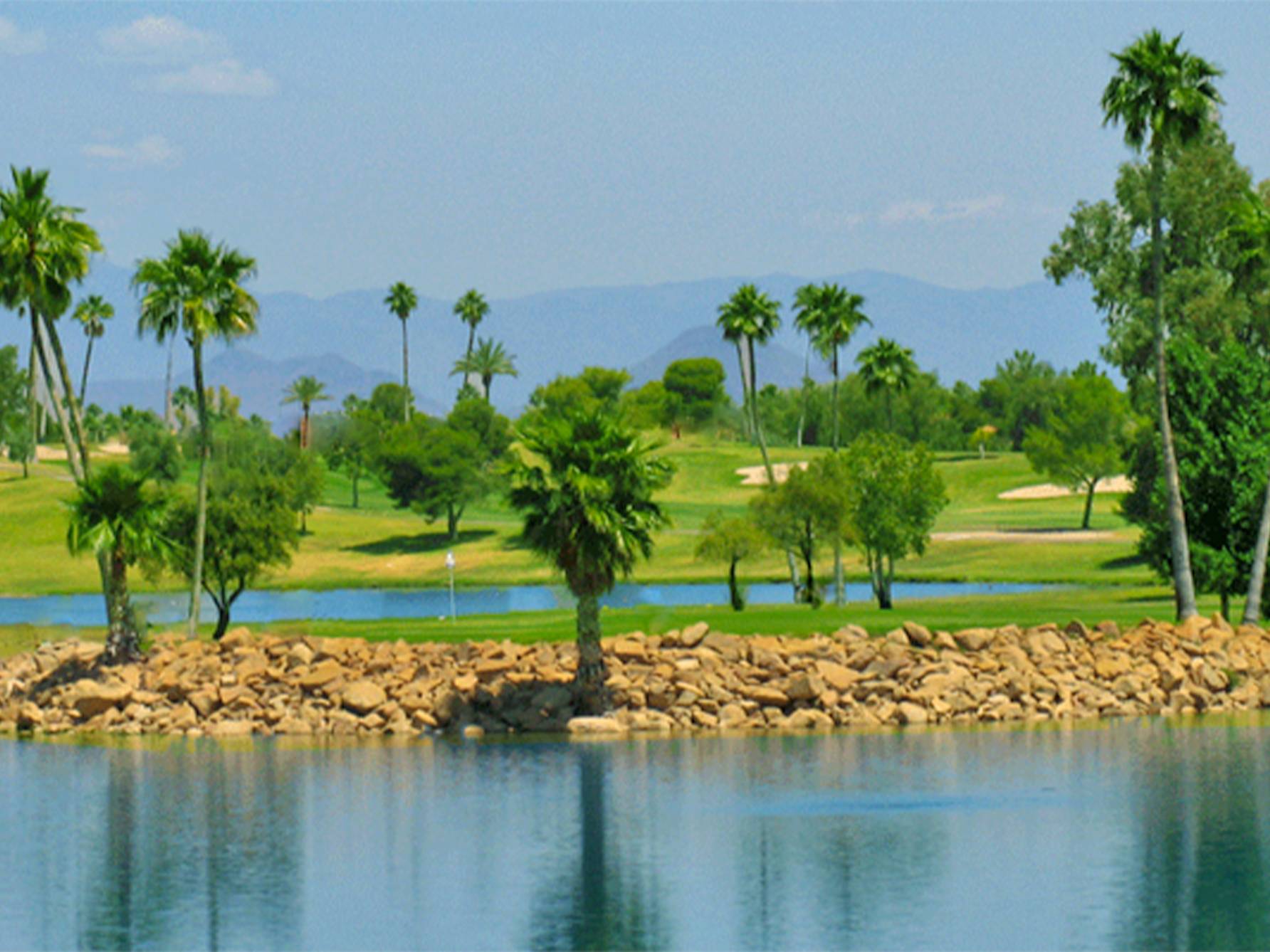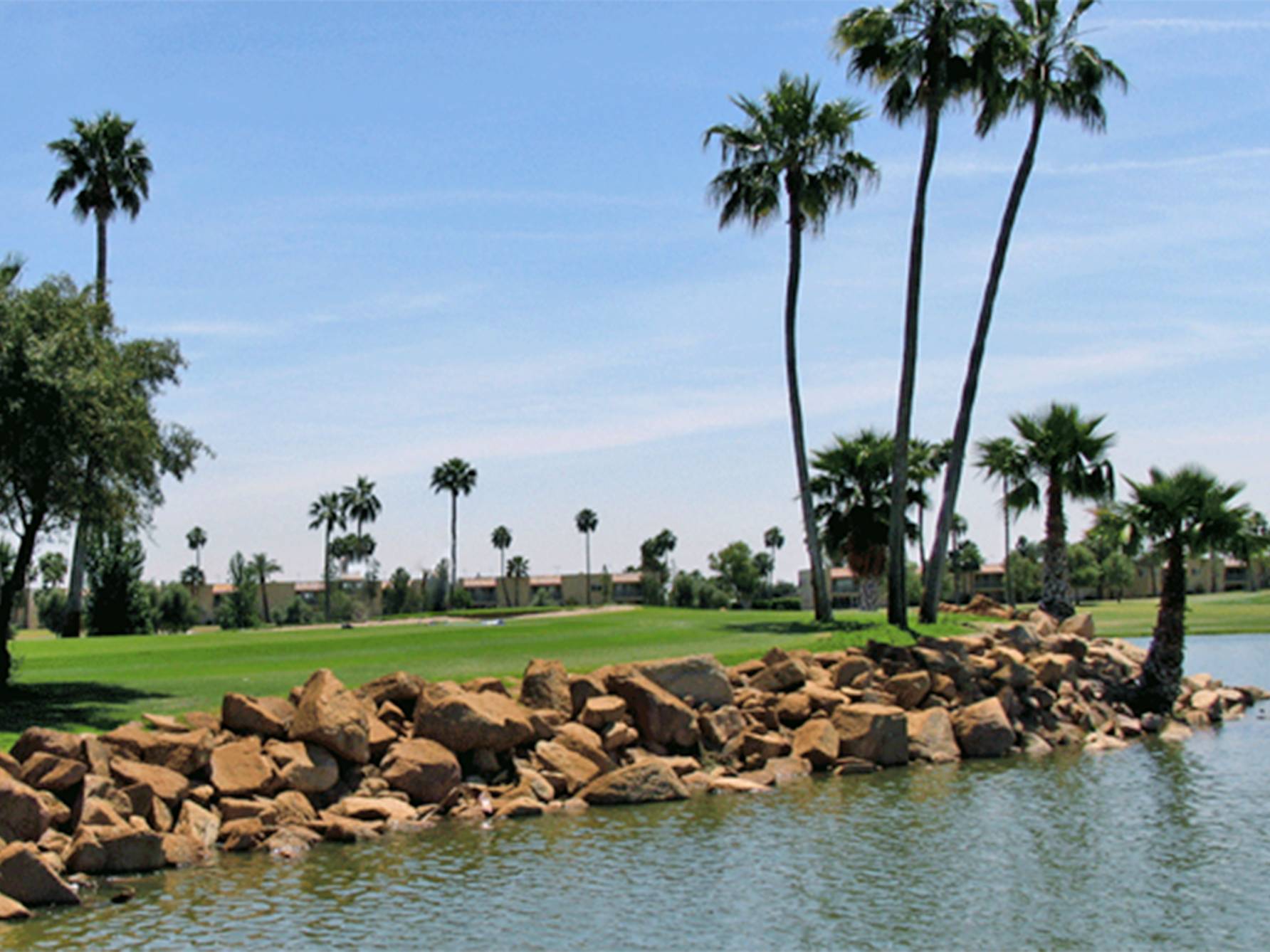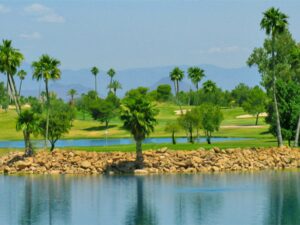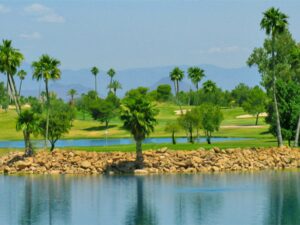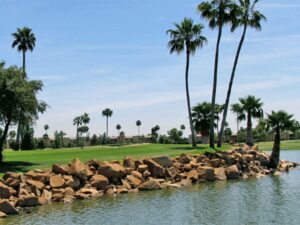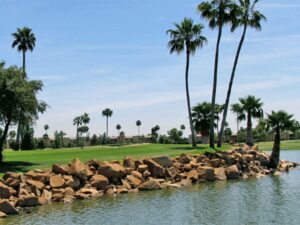 Course Review – Hillcrest Golf Club
Hillcrest Golf Club opened in 1978 and wanders through 179 acres of undulating hills, yawning sand bunkers and many challenging water holes. Like a fine wine, Hillcrest has improved over the years. The landscaping has matured nicely. Unlike the newer generation of courses in Arizona that offer dramatic elevation changes along with target golf that is surrounded by desert landscape, Hillcrest has grass as far as the eye can see. There are no desert areas that will eat up your errant shots, and sting you while you look for your ball. Being one of the senior courses in Arizona, Hillcrest has remained one of its true traditional courses.
Hillcrest is designed to accommodate all skill levels with its wall-to-wall turf and unique design. Hillcrest is a traditionally-designed Arizona golf course that features many holes that wrap around lakes creating some natural doglegs without the burden of blind shots. These holes offer the risk to reward as you must decide how close to the water you want to aim. The closer to the water the shorter the hole plays out. The safer shot away from the water will lengthen the hole and make the par 5's unreachable on 2 shots, even for the big hitters. There are trees along the fairways which can come into play if you don't keep your shots straight. Many of the greens have severe slopes that make them difficult to read.
The greens vary throughout the course offering a variety of challenging putts. The 18 greens can be categorized as a mixed bag, with some level and medium in size, while others are huge and sloped or double tiered. Approaches will vary as some are completely open in front, while others are well bunkered. Water also surrounds the sides and back on some of the greens, putting a lot of pressure on the approach shots.
Hillcrest is a 7000 + yard (from the tips) championship design with open fairways bordered by native trees and considerable lakes and ponds. Though water is constantly present, the hazard themselves are on the perimeter, affording ample landing areas off the tee. There is plentiful bunkering however (78 in total), both greenside and along the fairways. It is a beautifully green golf course that wanders through undulating hills, 25 acres of sparkling blue water, and breathtaking natural scenery.
Other Information – Hillcrest Golf Club
Designer: Greg Nash & Jeff Hardin
Year Opened: 1978
Awards: As a five-time host of the Senior PGA Tour, two-time home to LPGA competitions, and past host of the Johnny Miller Pro Am, Hillcrest Golf Club has earned a reputation as the choice for exciting tournament play.
Practice Facilities: Driving range, chipping and putting green.
Range Balls Included: Yes
19th Hole: The Hillcrest Grille
Recommended handicap: The five sets of tees at Hillcrest play to 7002 yards/126 slope, 6590 yards/13 slope, 6281 yards/116 slope, 5864 yards/113 slope and 5512 yards with a slope rating of 120 for women playing from the forward tees. With grass from tee to green, wide landing areas, absence of blind shots, and being fairly flat the course is playable for all skill levels. Water will challenge the more skilled golfer.
1 -10 Course Rating by Meridian's Golf Specialists: 7
Comments by Meridian Guests: "The course starts off with 2 easy and fairly boring holes. After that there is a lot of character in the layout." "I lost a few balls in the water and still had fun."
"With a knee injury this course really catered to me. I was able to drive right up to the ball and never had a long walk with any hills to the green."
"The course got better and better with each hole. I really loved the holes that dog legged around the water."
"We played 3 other courses that were desert style and we enjoyed all of them. Hillcrest was the only one that was more traditional. It was nice to balance the 4 rounds with one traditional course."
"Superb conditions, especially the challenging greens." "As Meridian guests we were treated first class, we even got free range balls. The guy in front of me in line had to pay for his"
You definitely don't feel like you are in the desert. I thought the back nine was exceptional, especially the 13th and 14th holes." "One of the best values in Arizona."
"I lost a few balls in the lakes and still had a great time. We will play it again next year."
The Drive About 45minutes West of the Condos.