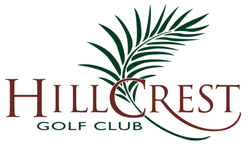 Hillcrest Golf Club
20002 N. Star Ridge Drive Sun City West, AZ 85375
| Quick Info | Tee | Par | Length | Rating | Slope |
| --- | --- | --- | --- | --- | --- |
Holes: 18
Par: 72
Length: 7002 yards
Slope: 126
Rating: 72.7
Year built: 1978
Architect(s): Greg Nash, Jeff Hardin
Greens: Bermuda Grass
Fairways: Bermuda Grass
Season: Year round
Black
72
7002 yards
72.7
126
Blue
72
6574 yards
70.3
123
White
72
6381 yards
69.1
116
White (W)
72
6381 yards
75
126
Gold (W)
72
5864 yards
67.3
113
Red (W)
72
5512 yards
70.7
120
Carts
Clubs
Driving range
Pitching/chipping area
Putting green
Teaching Pro
Walking
Hillcrest Golf Club Review
A hidden gem tucked away in the heart of our community and situated amidst rolling hills and lush greenery, Arizona Hillcrest Golf Course offers an unforgettable golfing experience that will leave you enchanted.
From the moment you arrive, you'll be greeted by a warm and welcoming atmosphere. The staff at Hillcrest Golf Club is dedicated to providing exceptional service, ensuring that every visit is memorable. Whether you're a seasoned golfer or new to the game, you'll feel right at home here.
The centerpiece of Hillcrest Golf Club is its meticulously designed 18-hole championship golf course. Hillcrest Golf Course blends harmoniously with the natural landscape, offering a challenging yet enjoyable experience for players of all skill levels. As you make your way through the course, you'll be treated to breathtaking views of the surrounding scenery, including majestic trees, sparkling lakes, and carefully manicured fairways.
The layout of the course is thoughtfully designed, featuring strategically placed bunkers, water hazards, and undulating greens that test your accuracy and shot-making abilities. Each hole presents a unique challenge, ensuring that no two rounds are alike. Whether you're aiming for birdies or simply enjoying the tranquility of the surroundings, Hillcrest Golf Course provides the perfect setting.
After your round, you can retreat to the clubhouse, a haven of relaxation and camaraderie. The clubhouse boasts modern amenities and a welcoming ambiance, inviting you to unwind and share stories of your golfing adventures with fellow golfers. Grab a refreshing drink from the bar, savor a delicious meal at the restaurant, or simply soak in the panoramic views from the terrace while reminiscing about your round.
Hillcrest Golf Club also offers exceptional practice facilities to help you improve your game. Whether you want to fine-tune your swing, work on your putting, or seek guidance from a professional instructor, the practice area caters to your needs. It's a place where you can focus on honing your skills and unleash your true potential as a golfer.
In addition to its remarkable golf offerings, Hillcrest Golf Club fosters a sense of community. It provides various membership options, allowing individuals and families to become part of a tight-knit golfing community. Membership benefits include access to exclusive events, tournaments, and social gatherings, creating opportunities to forge lifelong friendships and share memorable experiences on and off the course.
Arizona Hillcrest Golf Course is a haven for golf enthusiasts seeking a superb golfing experience amidst picturesque surroundings. With its warm hospitality and a strong sense of community, it provides a sanctuary where golfers can embrace their passion for the game.
1 -10 Course Rating by Meridian's Golf Specialists: 7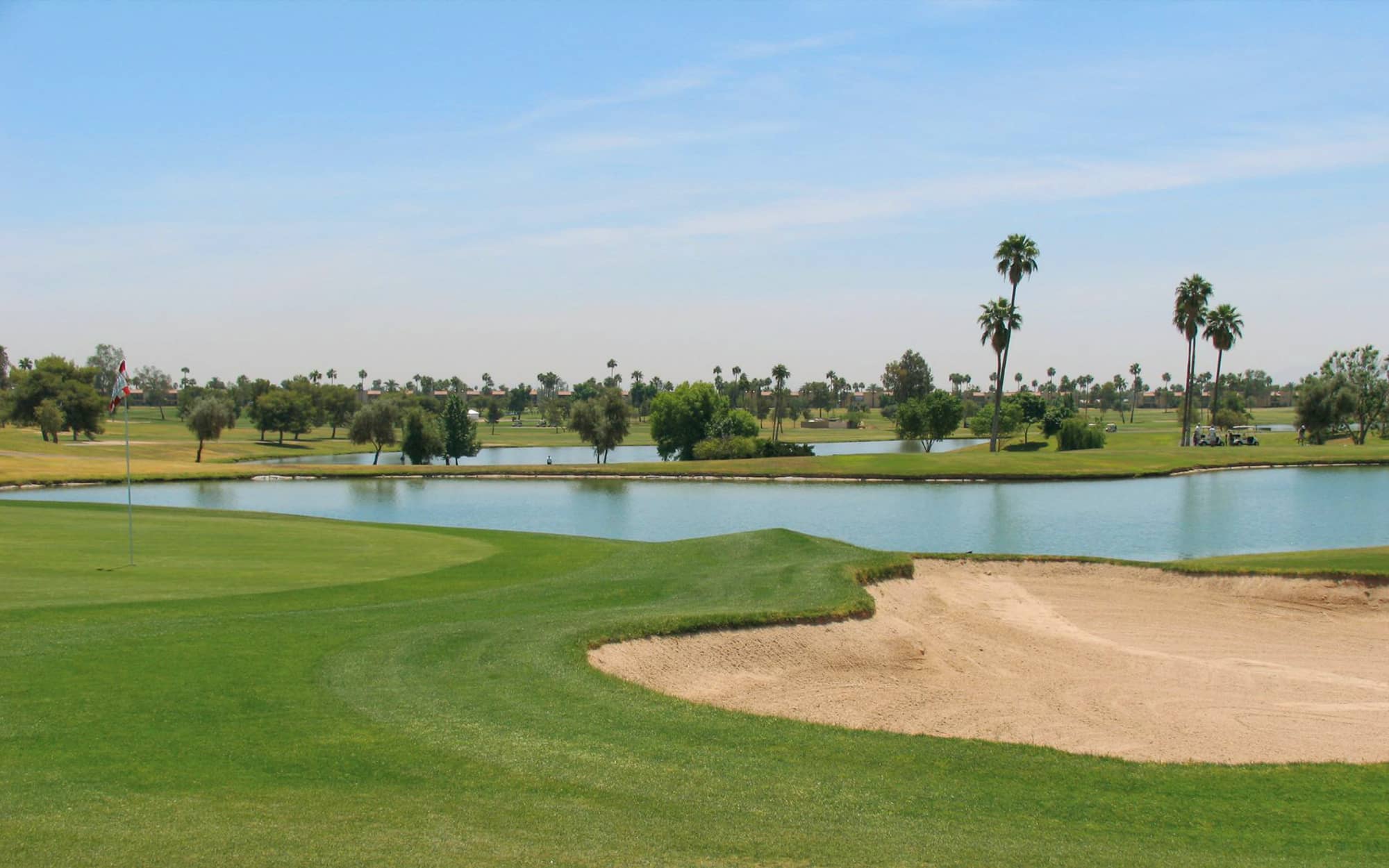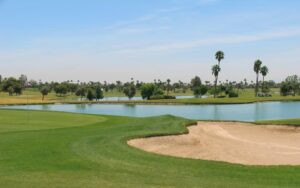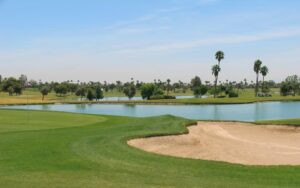 Hillcrest Golf Club
#image_title
Hillcrest Golf Club Review – Additional Info:
Credit cards accepted: VISA, MasterCard, Amex, Discover
Dress Code: Collared shirt required, no denim.
Practice Facilities: Driving Range, Chipping Green, and Putting Green.
19th Hole: The Hillcrest Grille
Recommended Handicap: With grass from tee to green, wide landing areas, the absence of blind shots, and being fairly flat, the course is playable for all skill levels. Water will challenge the more skilled golfer.
Drive: The Hillcrest Golf Club is about a 45-minute drive from Meridian CondoResorts.