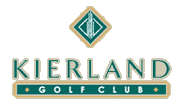 Kierland Golf Club
15636 Club Gate Drive Scottsdale, AZ 85254
| Quick Info | Tee | Par | Length | Rating | Slope |
| --- | --- | --- | --- | --- | --- |
Holes: 27
Par: 72
Length: 7017 yards
Slope: 127
Rating: 73.1
Year built: 1996
Architect(s): Scott Miller
Greens: TiffEagle Grass
Fairways: TiffEagle Grass
Season: Year round
Cinder
72
7017 yards
73.1
127
Copper
72
6340 yards
69.7
123
Indigo
72
5851 yards
67.2
113
Indigo (W)
72
5851 yards
72
122
Turquoise
72
5432 yards
65.6
109
Turquoise (W)
72
5432 yards
70.1
117
Lava
72
5017 yards
63.7
105
Lava (W)
72
5017 yards
68.1
114
Carts (included in green fees)
Clubs
Driving range
Pitching/chipping area
Putting green
Range Balls
Teaching Pro
Kierland Golf Course Review
Situated against the backdrop of the stunning Sonoran Desert, Kierland Golf Club offers an unparalleled experience that combines world-class golf with breathtaking natural beauty.
As you step onto the meticulously manicured fairways of Kierland Golf Club, you'll be immediately captivated by the awe-inspiring surroundings. Simply check the Kierland Golf Course map. The club features three exceptional nine-hole courses, each with its own unique character and challenges. Designed by renowned golf course architect Scott Miller, the courses seamlessly blend into the desert landscape, incorporating native vegetation, gently rolling terrain, and strategically placed water features.
Whether you choose to play the Acacia, Ironwood, or Mesquite course, you'll be treated to a golfing experience that is as exhilarating as it is picturesque. The courses offer a perfect balance of playability and difficulty, catering to golfers of all skill levels. From wide fairways that encourage bold drives to well-guarded greens that demand precision, each hole at Kierland Scottsdale presents a new and exciting challenge.
Beyond the exceptional golf courses, Kierland Golf Club offers a range of amenities that enhance your overall experience. The expansive practice facility provides the perfect setting for honing your skills, with ample space for driving, chipping, and putting. Additionally, professional golf instructors are available to offer personalized lessons and help you reach your full potential on the course.
The clubhouse at Kierland Scottsdale is a haven of relaxation and luxury. With its modern design and panoramic views of the surrounding desert landscape, it offers a serene atmosphere where you can unwind and celebrate your golfing achievements. After a round of golf, indulge in delicious cuisine at the club's restaurant or enjoy a refreshing drink on the outdoor patio while soaking in the breathtaking views.
Kierland Golf Club is also renowned for its commitment to innovation and technology. The club has implemented state-of-the-art GPS systems in its golf carts, providing golfers with accurate yardages, hole overviews, and interactive touch-screen displays that enhance the playing experience. Thanks to the Kierland Golf Course map, navigation is easy. This cutting-edge technology ensures that every round at Kierland is not only enjoyable but also optimized for peak performance.
For those seeking a complete golf vacation, Kierland Golf Club is conveniently located near luxurious resorts, world-class dining, upscale shopping, and vibrant entertainment options. It offers a truly immersive experience that combines exceptional golf with the finest amenities Scottsdale has to offer.
Kierland Golf Club stands as a testament to the artistry of golf course design and the harmony between sport and nature. With its breathtaking courses, state-of-the-art facilities, and unwavering commitment to excellence, it provides a golfing experience that is both memorable and invigorating.
1 -10 Course Rating by Meridian's Golf Specialists: 8.5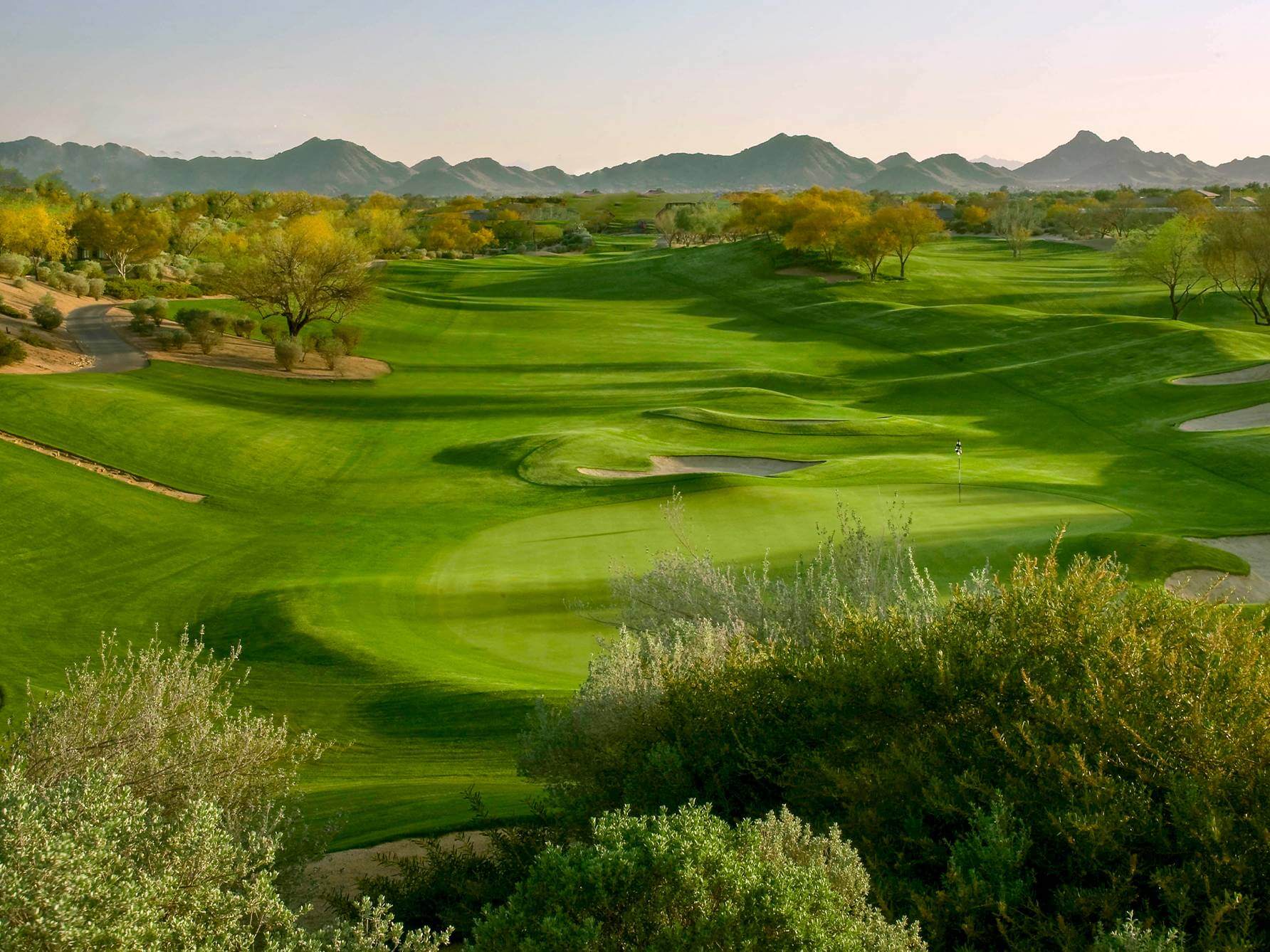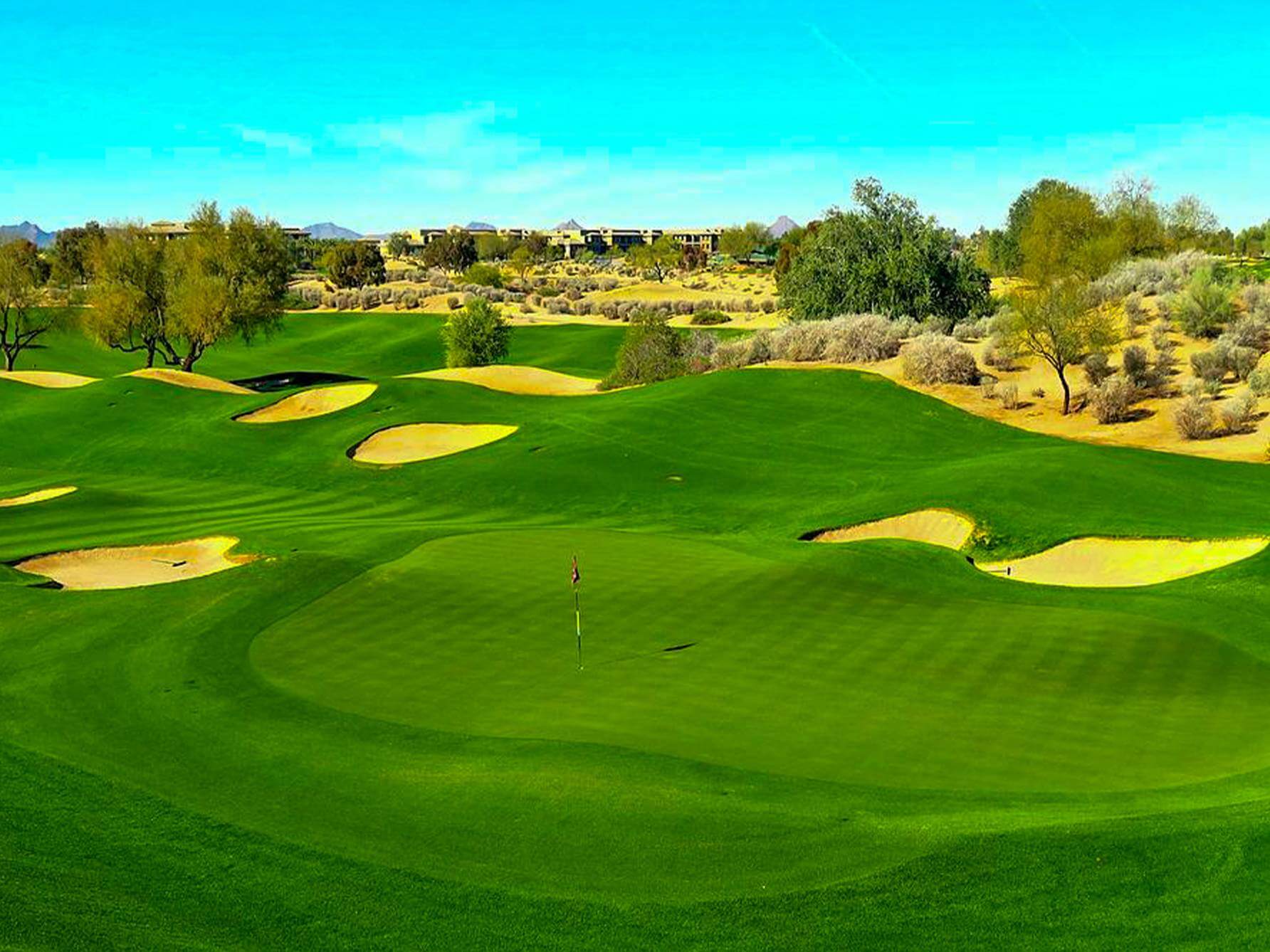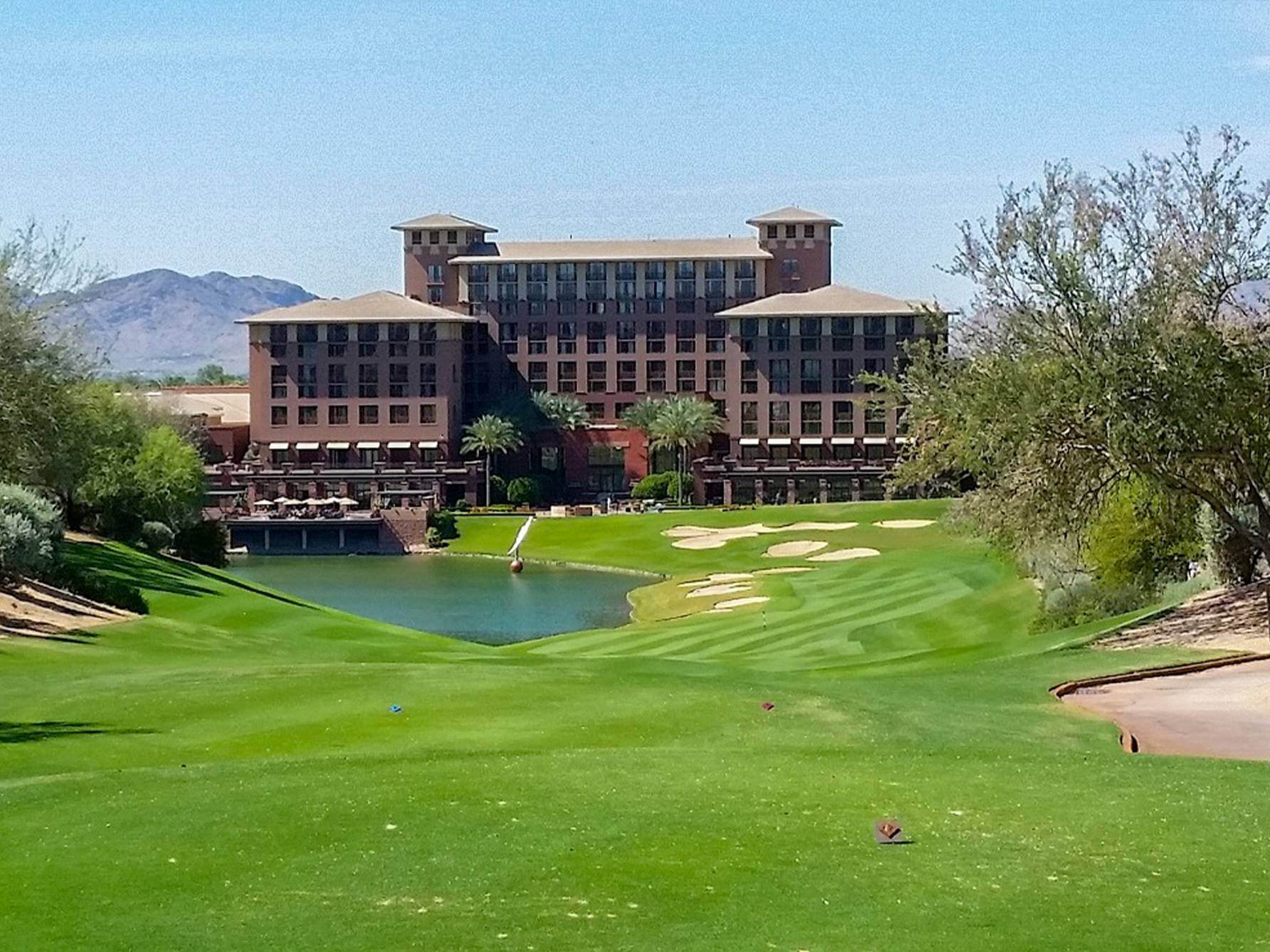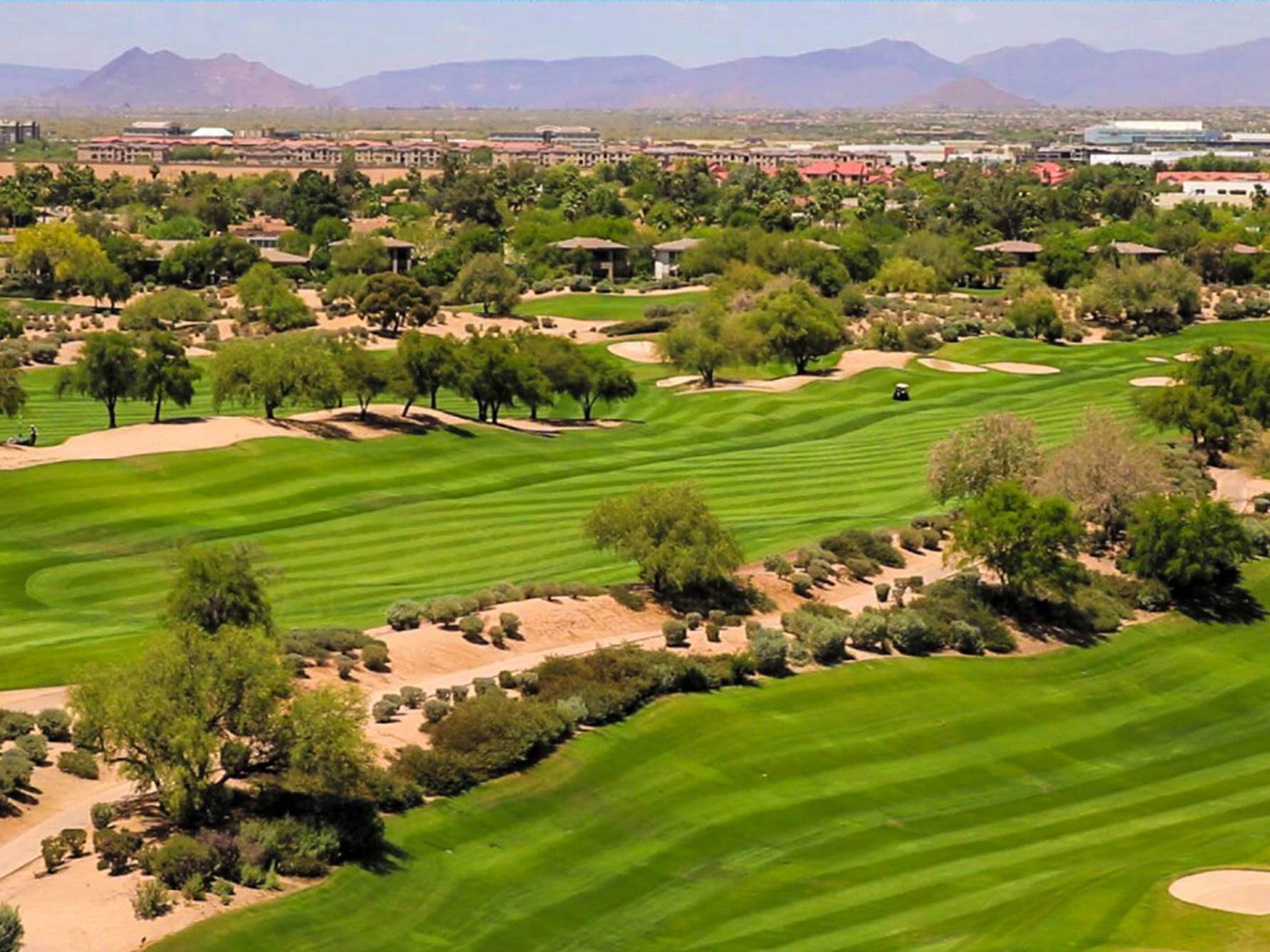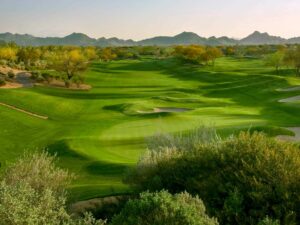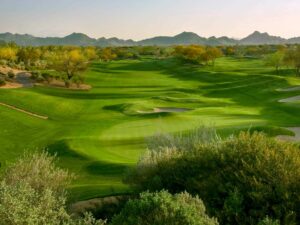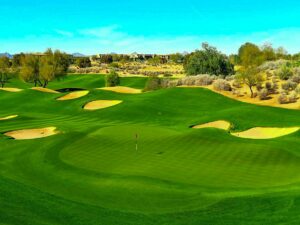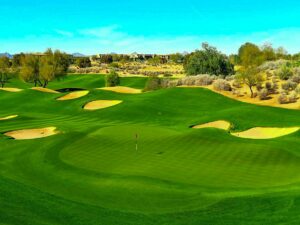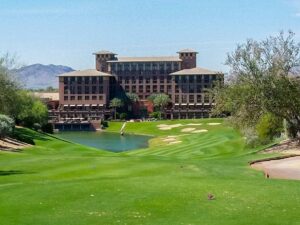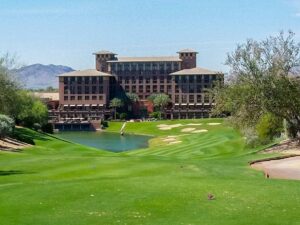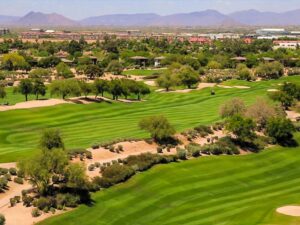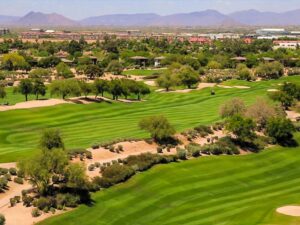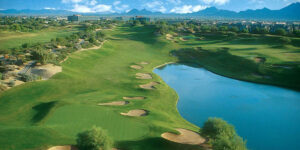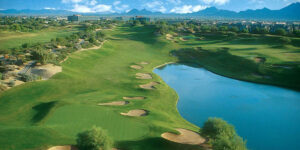 Kierland Golf Club 2
#image_title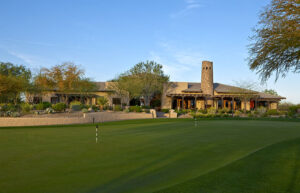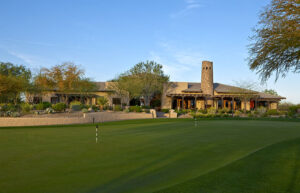 Westin Kierland Resor
#image_title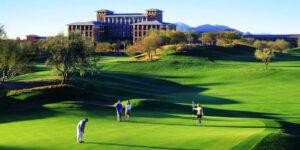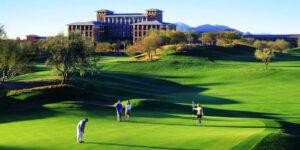 Kierland Golf Club 1
#image_title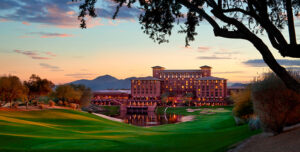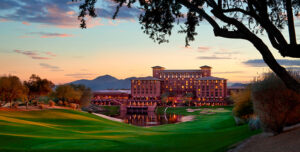 Kierland Golf Club 3
#image_title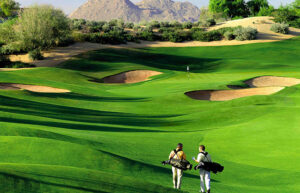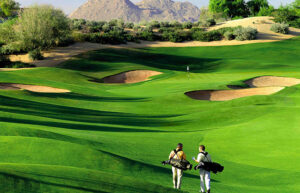 Kierland Golf Club 6
#image_title
Kierland Golf Course Review – Additional Info:
Credit cards accepted: VISA, MasterCard, Amex
Dress Code: Collared shirt required, no denim.
Practice Facilities: Driving Range, Chipping Green, and Putting Green.
19th Hole: Yes
Drive: Kierland Golf Course is a short 15-minute drive from Meridian CondoResorts.