Starfire Golf Course Review Scottsdale AZ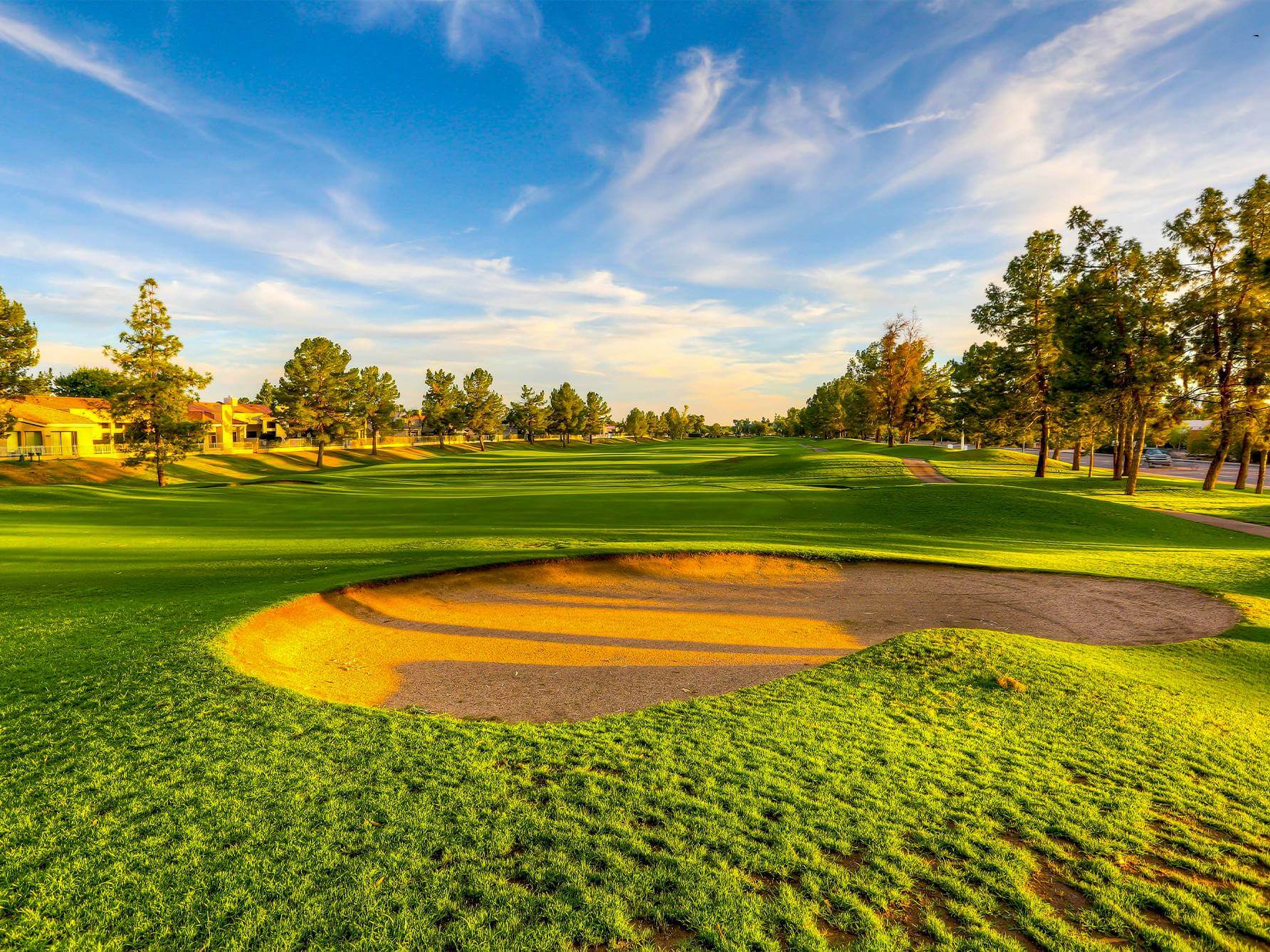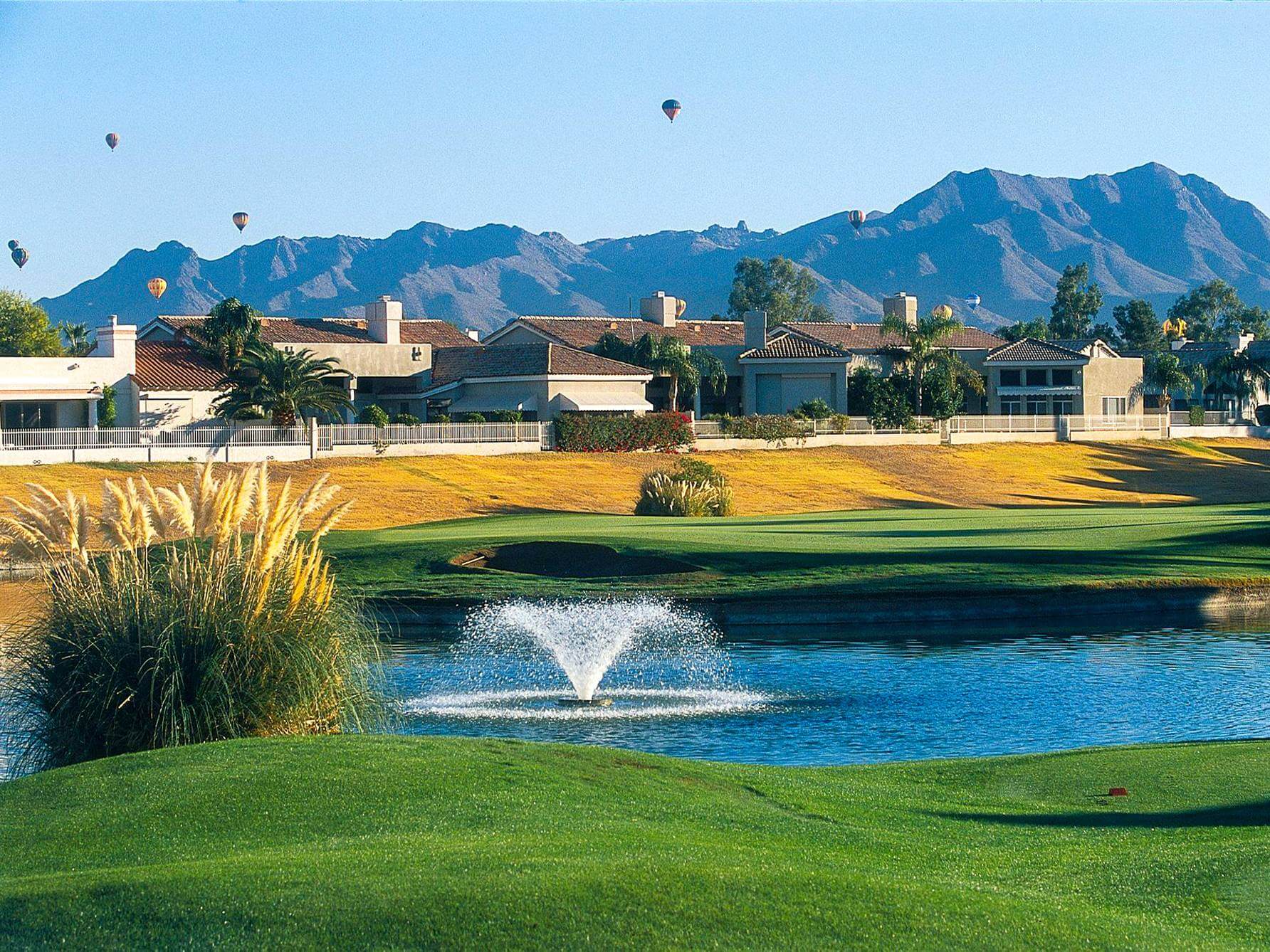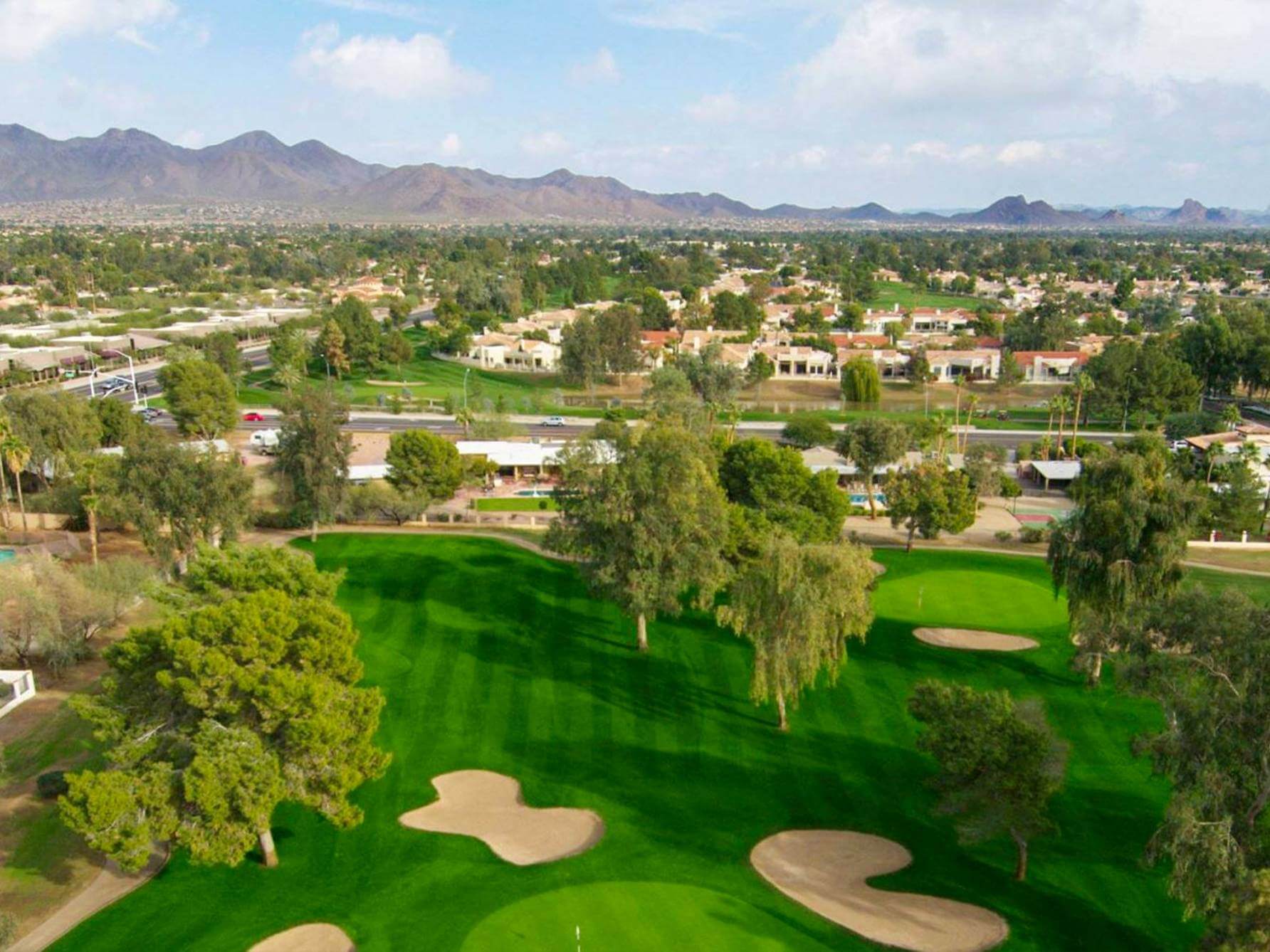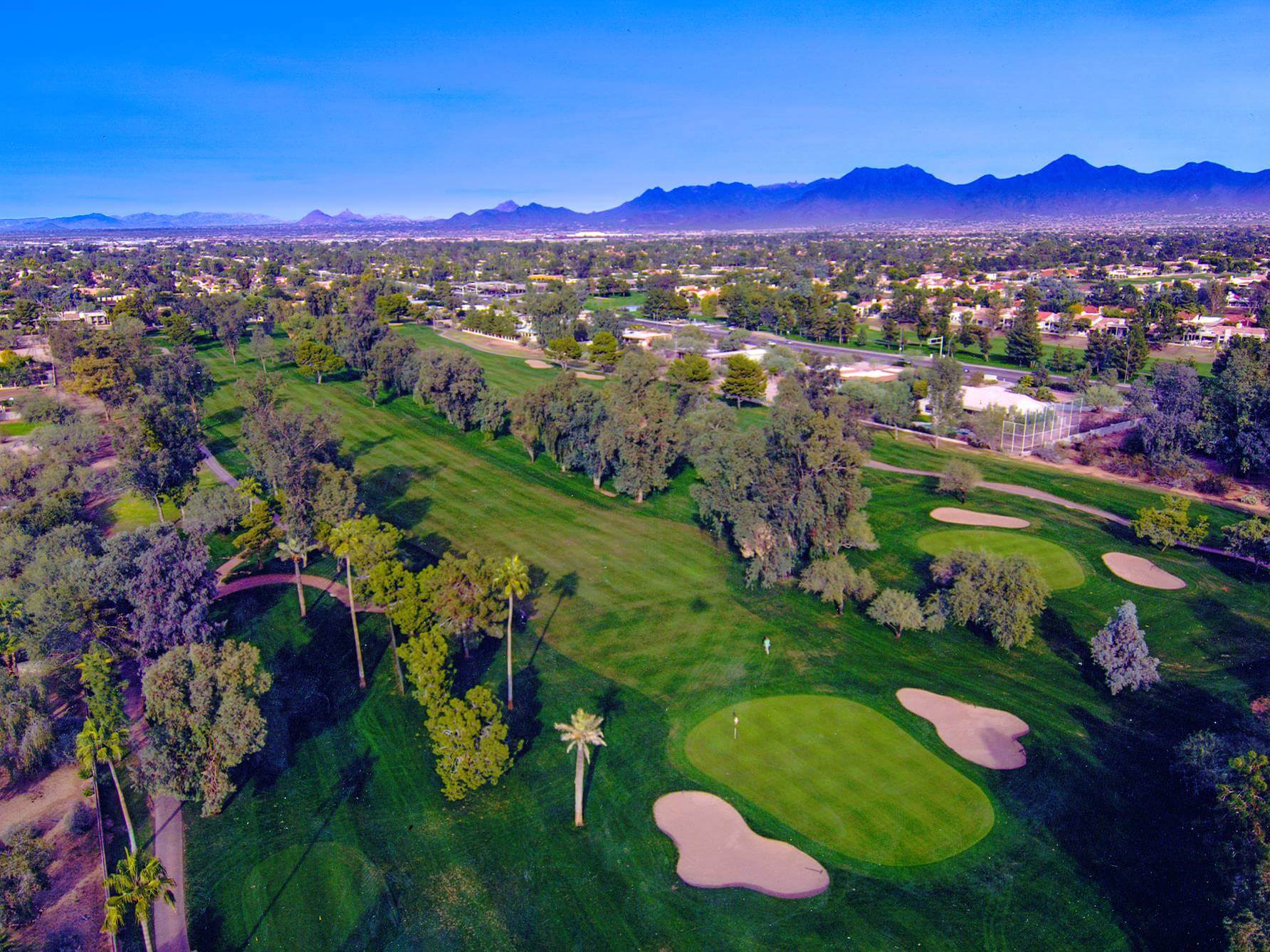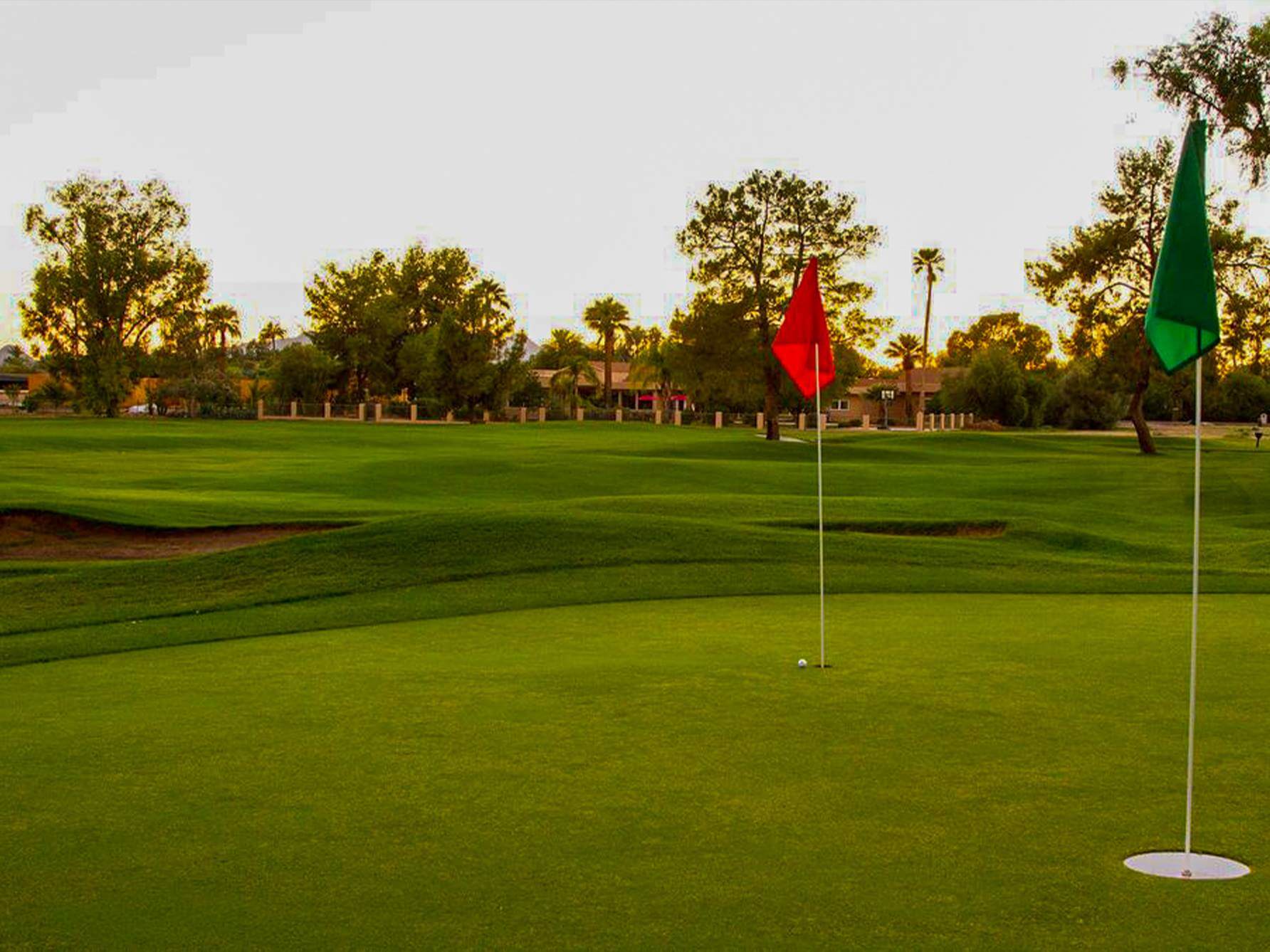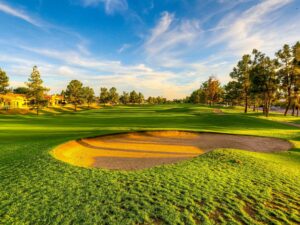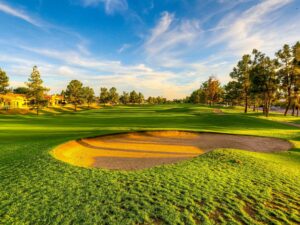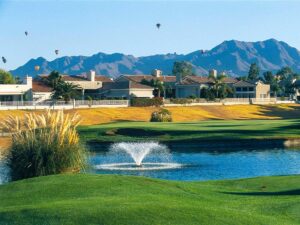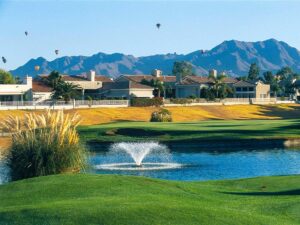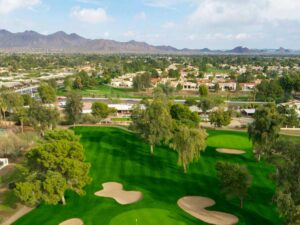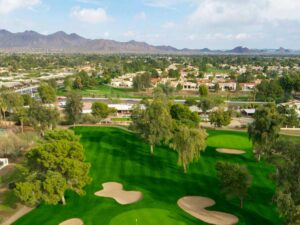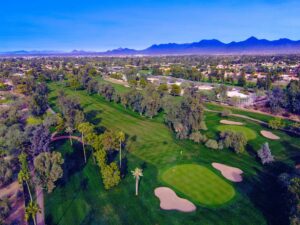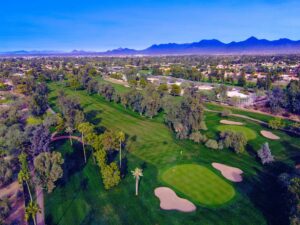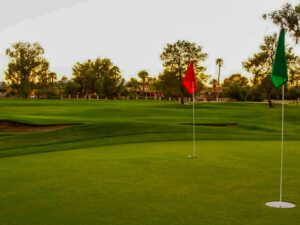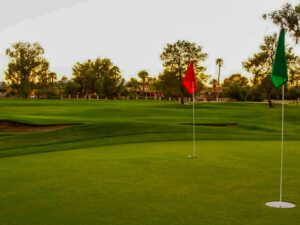 Course Review – Starfire at Scottsdale Country Club
A time-honored tradition since 1953, StarFire at Scottsdale Country Club has recently been revitalized, in appearance and in spirit. Arnold Palmer is synonymous with great golf, and Scottsdale Country club boasts his personal touch on 27 holes. Abundant foliage, mature tree-lined fairways and glimmering water features enhance the golf experience. StarFire has three nine-hole courses that are played in three combinations of eighteen holes. The King Course has the finest layout and is the most picturesque. StarFire is a traditional-styled course with wide fairways and many trees that can affect your shots. The terrain is fairly flat and there are water hazards that come into play on fourteen holes. Beautiful views of either Camelback Mountain or the McDowell Mountains can be viewed on almost every shot. StarFire is a woman friendly course that won't beat you up. Unlike many of Palmer's designs, StarFire is not a long and is very playable. If you are on your game you may shoot a very low score. With its simplistic beauty and central location, Starfire is a classic golf experience.
Other Information – Starfire at Scottsdale Country Club
Designer: Arnold Palmer
Year Opened: 1988
Practice Facilities: Driving range, putting green, and chipping green
Range Balls Included: No
19th Hole: The StarFire Grille
Awards: Rated the top twenty courses in the state by "The Arizona Republic."
Recommended handicap: Anyone with over a 2 handicap can enjoy the course. It is very playable and women friendly. With 4 tee boxes, none of which plays very long, even very high handicap players can enjoy this course.
1 -10 Course Rating by Meridian's Golf Specialists: 6
Comments by Meridian Guests: "After playing such tough desert courses like SunRidge Canyon and Troon North it was nice to shoot a low score." "We really enjoyed the course. The King Course was fabulous."
"It was a nice country club experience from the service to the beautiful facility and it was so close to our accommodations."
"Thank you Arnold! You finally designed a course that I can enjoy playing. I actually shot under 100 even though I am a 30 handicap player."
The Drive: Right in the heart of Scottsdale it is only about a 5 minute drive to the course. It is one of the closest courses to Meridian's accommodations.