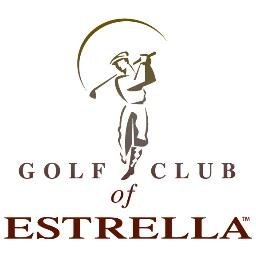 Estrella Mountain Golf Club
11800 Golf Club Dr. Goodyear, AZ 85338
| Quick Info | Tee | Par | Length | Rating | Slope |
| --- | --- | --- | --- | --- | --- |
Holes: 18
Par: 72
Length: 7139 yards
Slope: 139
Rating: 73.1
Year built: 1999
Architect(s): Jack Nicklaus, Jr., Phil Smith
Greens: TiffDwarf Grass
Fairways: TiffDwarf Grass
Season: Year round
Black
72
7139 yards
73
137
Gold
72
6733 yards
71
129
Silver
72
6249 yards
68.4
123
Silver (W)
72
6249 yards
75.1
138
Copper (W)
72
5695 yards
72.1
124
Copper
72
5695 yards
65.9
116
Jade (W)
72
5124 yards
68.5
116
Jade
72
5124 yards
63
104
Carts
Clubs
Driving range
Range Balls
Walking
Pitching/chipping area
Putting green
Teaching Pro
Golf Club of Estrella Review
Nestled in the scenic Estrella Mountains of Arizona, the Golf Club of Estrella offers an exceptional golfing experience amidst stunning natural beauty.
As you step onto the immaculately manicured fairways, you'll be captivated by the picturesque surroundings. The Golf Club of Estrella boasts an 18-hole championship golf course that challenges and delights players of all skill levels. Designed by the renowned golf course architect Jack Nicklaus II, the course showcases his signature style, blending seamlessly with the rugged desert landscape.
With its undulating terrain, strategically placed bunkers, and captivating water features, every hole at the Estrella Golf Course presents a unique and exciting challenge. Golfers can test their skills while taking in panoramic views of the Sonoran Desert, the majestic Sierra Estrella Mountains, and the shimmering waters of the tranquil lakes that dot the course.
The club's commitment to excellence extends beyond the Estrella Golf Course itself. The clubhouse offers a welcoming atmosphere where golfers can relax, socialize, and enjoy top-notch amenities. Whether you're looking to unwind after a round of golf or simply want to soak in the breathtaking views from the terrace, the clubhouse provides the perfect setting.
For those seeking to improve their game, Estrella Mountain Golf Course offers professional golf instruction. Skilled instructors are available to provide personalized lessons and help golfers refine their skills, from beginners looking to learn the basics to experienced players aiming to fine-tune their techniques.
Golf Club of Estrella embraces a sense of community. Golf enthusiasts can become members and join a vibrant community of like-minded individuals who share a passion for the game. Membership benefits include access to exclusive events, tournaments, and social gatherings, fostering a sense of camaraderie among members.
The Golf Club of Estrella also caters to those looking for more than just golf. The surrounding area offers a host of outdoor activities, including hiking trails, scenic walks, and breathtaking viewpoints. It's the perfect place for nature lovers and adventure seekers to explore the wonders of the desert landscape.
Estrella Mountain Golf Course is a premier destination for golf enthusiasts seeking an extraordinary golfing experience. With its breathtaking views and exceptional amenities, it provides a haven for golfers to indulge in their passion. Whether you're a seasoned golfer or a beginner eager to learn, this club offers an unforgettable journey through the game amidst the natural beauty of the Estrella Mountains.
1 -10 Course Rating by Meridian's Golf Specialists: 8 ½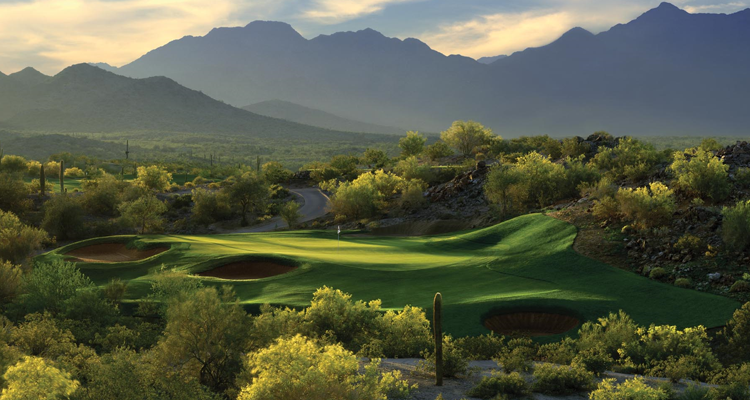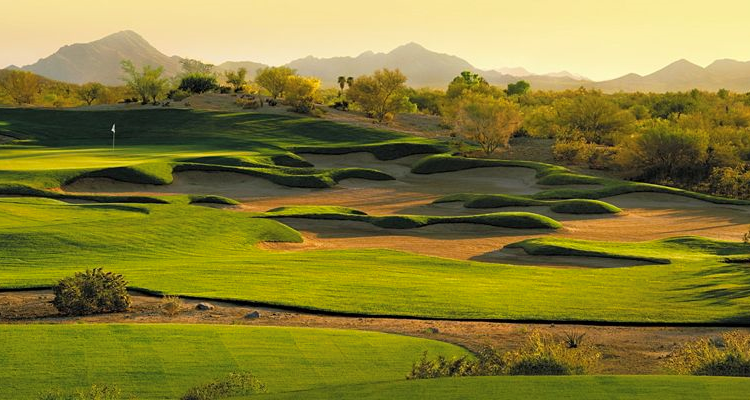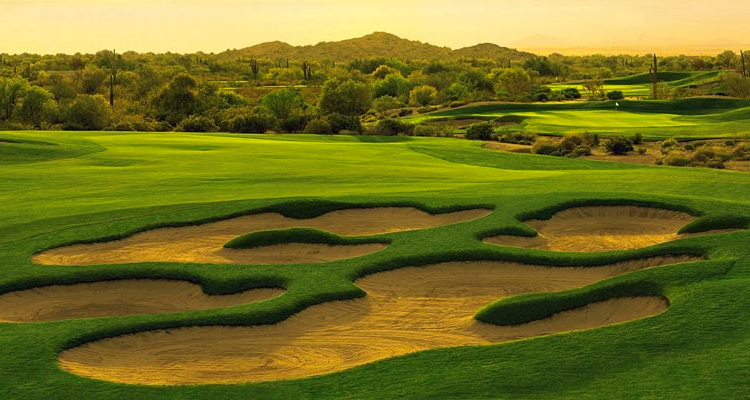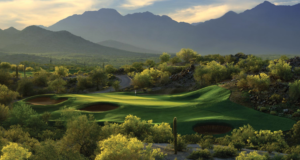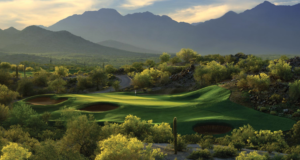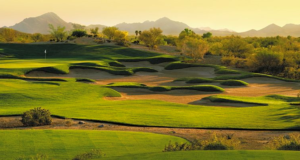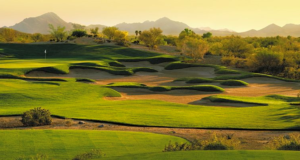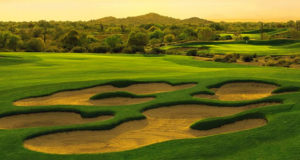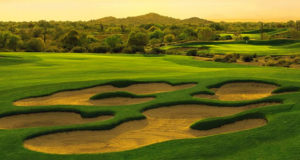 Golf Club of Estrella Review – Additional Info:
Credit cards accepted: Visa, Discover, MasterCard, American Express
Dress Code: Collared shirt required, no denim.
Practice Facilities: Driving Range, Chipping Green, and Putting Green.
19th Hole: Players Grill
Recommended Handicap: The Golf Club of Estrella offers a true Desert Golf experience. With severl tee-box options golfers of all skill levels will enjoy the experience.
Drive: The Golf Club of Estrella is about a 45-minute drive from Meridian CondoResorts.