Golf Club of Estrella Golf Course Review Goodyear AZ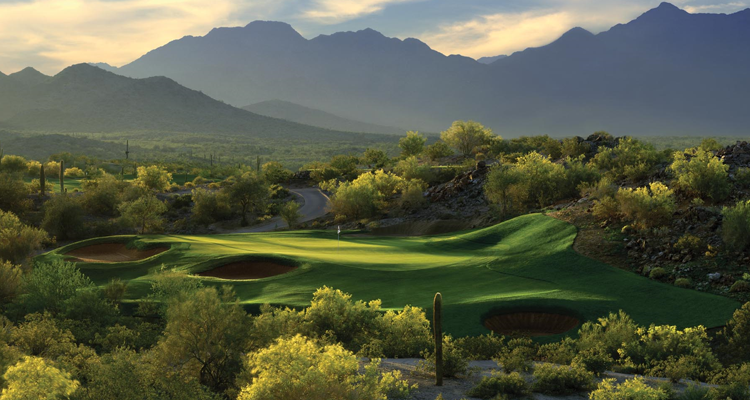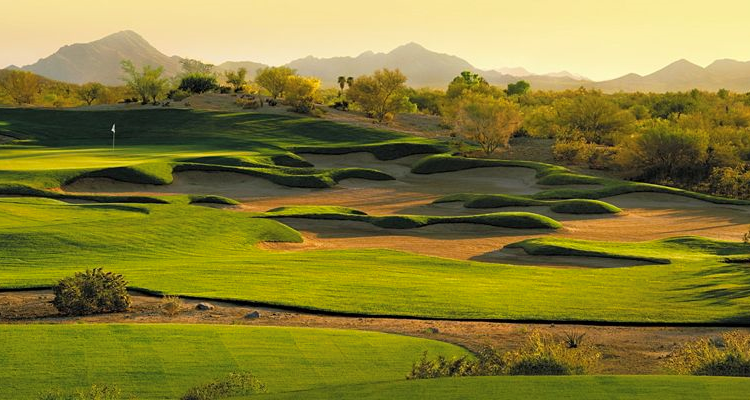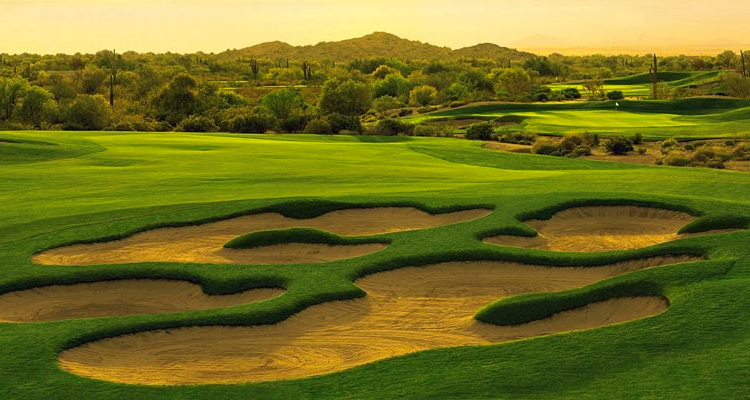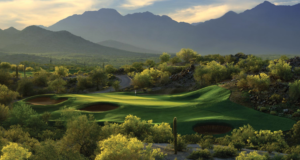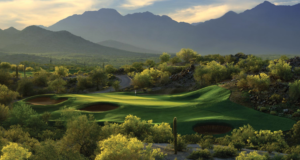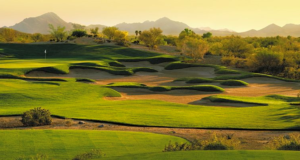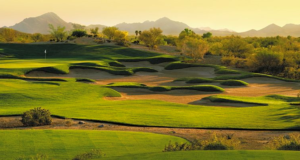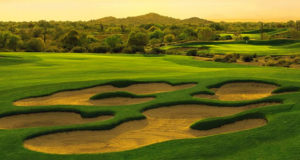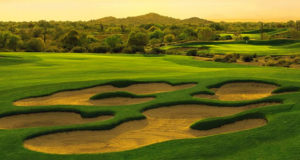 Course Review – Golf Club of Estrella
As Jack Nicklaus II's inaugural Arizona course, Golf Club of Estrella offers a classic golf experience. Following in his father's legendary footsteps, Jack II's championship course is golf in the traditional sense — challenging yet forgiving, and always spectacular. Fairways roll across the natural contours of the land, while elevated tees unveil views of the Sierra Golf Club of Estrella. Jack Nicklaus II learned golf design from the best — his father, yet over time he has carved out his own niche and reputation. In keeping with the philosophy of Nicklaus Design, the course blends in with its environs and incorporates natural desert vegetation. The diverse terrain of this 7,139-yard course complies with Jack II's goal of offering variety. "I want people to step away from my course having used every club in their bag," he says.
Young Jack apparently has learned more from the Golden Bear than how to handle a sand wedge. The design shows imagination in its twisting and turning fairways and desert washes. The desert and rough on most holes merge in an almost seamless wave, making it difficult to tell which is intruding on the other. Combine that with the multitude of sand traps laid out on the course, brings an element of luck to the average drive. However, Nicklaus II also added wide landing areas and large, rolling greens to his creation to make the course playable for golfers of all levels. The low-cut rough makes the course even friendlier. Golf Club of Estrella has it all; and, it is a course as remarkable as its heritage.
This is a mountain-rimmed desert course with a wonderful naturalistic harmony. Blue skies, brown-bouldered mountains, and families of green Saguaro cacti drape their charm around the desert serenity. Golf Club of Estrella was opened in 1999. The course is characterized by very generous landing areas, ample bunkers (about 85) and two lakes on the 5th and 6th holes. Wind is always a factor. This course, sculpted out of 220 acres of arroyo, gulch and mountain terrain, offers solid golf.
Other Information – Golf Club of Estrella
Designer: Jack Nicklaus II
Year Opened: 1999
Awards: 5 Stars "Best Places to Play" by GOLF DIGEST, 2006
"Women Friendly" Designated Course by Executive Women's Golf Association, 2007
#28 "Top Courses You Can Play" by GOLF MAGAZINE, 2010
#8 Best Public Golf Courses – by RANKING ARIZONA, THE BEST OF ARIZONA BUSINESS, 2014
#19 "America's Best Courses, State by State" by Golfweek magazine, 2015
7th consecutive year ranked in the Top-Twenty as "America's Best Courses" in Arizona by Golfweek magazine
2015 Guest Satisfaction Score of 97.2%
Practice Facilities: Driving range, chipping and putting green.
Range Balls Included: Yes
19th Hole: Players Grill
Recommended handicap: Players of all abilities will be challenged, with every hole offering multiple tees to accommodate junior through championship levels. The course is designed to accommodate golfers with varying abilities by offering several tee placements to match skill with distance. Playing 7139 yards from the black tees, Estrella's length is actually unforgiving. The copper tees are still over 6700 yards and still requires several long carries over the desert. Novices will appreciate the fact that the forward tees boxes eliminate the difficult carries over the desert and wash, while still providing a challenge in the course's difficulty and length.
1 -10 Course Rating by Meridian's Golf Specialists: 8 ½
Comments by Meridian Guests: "Well worth the drive. It was a fabulous desert golf experience." "Jack should be very proud of his son, he designed a desert course that allows the golfer to use his driver and every other club for that matter."
"I loved the secluded natural desert setting, unfortunately I found myself at the beach most of the day. There were so many sand traps."
"I thought it was a real good balance between challenging and playability."
The Drive Golf Club of Estrella is in the west valley and it is at least a 45 minute drive from Meridian CondoResorts