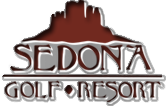 Sedona Golf Resort
35 Ridge Trail Drive Sedona, AZ 86351
| Quick Info | Tee | Par | Length | Rating | Slope |
| --- | --- | --- | --- | --- | --- |
Holes: 18
Par: 71
Length: 6646 yards
Slope: 129
Rating: 70.3
Year built: 1988
Architect(s): Gary Panks
Greens: Bent Grass
Fairways: Winter Rye Grass
Season: Year round
Blue
71
6646 yards
70.8
132
White
71
6127 yards
68.3
125
White (W)
71
6127 yards
75
145
Gold
71
5652 yards
66.3
118
Gold (W)
71
5652 yards
71.3
134
Red (W)
71
5075 yards
68.3
126
Family
71
3082 yards
56.1
93
Family (W)
71
3082 yards
57.4
91
Carts (included in green fees)
Clubs
Driving range
Pitching/chipping area
Putting green
Teaching Pro
Sedona Golf Club Review
Sedona Golf Course, also known as The Sedona Golf Resort, is a breathtaking golfing destination nestled amidst the stunning red rock formations and natural beauty of Sedona, Arizona. Renowned for its captivating views, challenging layout, and serene ambiance, this course offers golfers a unique and unforgettable experience that encapsulates the essence of the American Southwest.
Designed by Gary Panks and opened in 1987, the golf course in Sedona is celebrated for its strategic integration with the surrounding landscape. The course's layout was meticulously planned to harmonize with the majestic red rock formations, verdant fairways, and natural desert terrain. As golfers play their rounds, they are treated to panoramic views of the iconic red rock buttes and canyons that define the Sedona skyline.
The course at Sedona Golf Resort is as much a visual spectacle as it is a test of golfing skill. The fairways wind through the rugged landscape, often requiring players to navigate elevation changes, doglegs, and well-placed bunkers. The greens are known for their challenging undulations and varying speeds, demanding precise putting and a strategic approach to each hole.
The signature hole at the golf course in Sedona is the 10th hole, often referred to as "The Devil's Bridge." This par-3 hole features a dramatic tee shot over a chasm, offering a sense of exhilaration and awe-inspiring views that are emblematic of Sedona's beauty.
Beyond its challenging layout, Sedona offers a range of amenities to enhance the golfing experience. The clubhouse features facilities for pre-round preparation, post-game relaxation, and dining. The pro shop offers a selection of golf equipment, apparel, and accessories to cater to the needs of golfers. Additionally, the driving range and putting greens provide ample practice opportunities for players looking to improve their skills.
The ambiance and surroundings of Sedona Golf Course contribute to its allure. The serene beauty of the red rock formations, coupled with the clear blue skies and tranquil desert setting, creates a calming and immersive environment that sets the stage for a memorable round of golf.
Sedona Golf Course is also a popular destination for events, tournaments, and gatherings. Its picturesque backdrop and exceptional service make it an appealing venue for weddings, corporate outings, and other special occasions.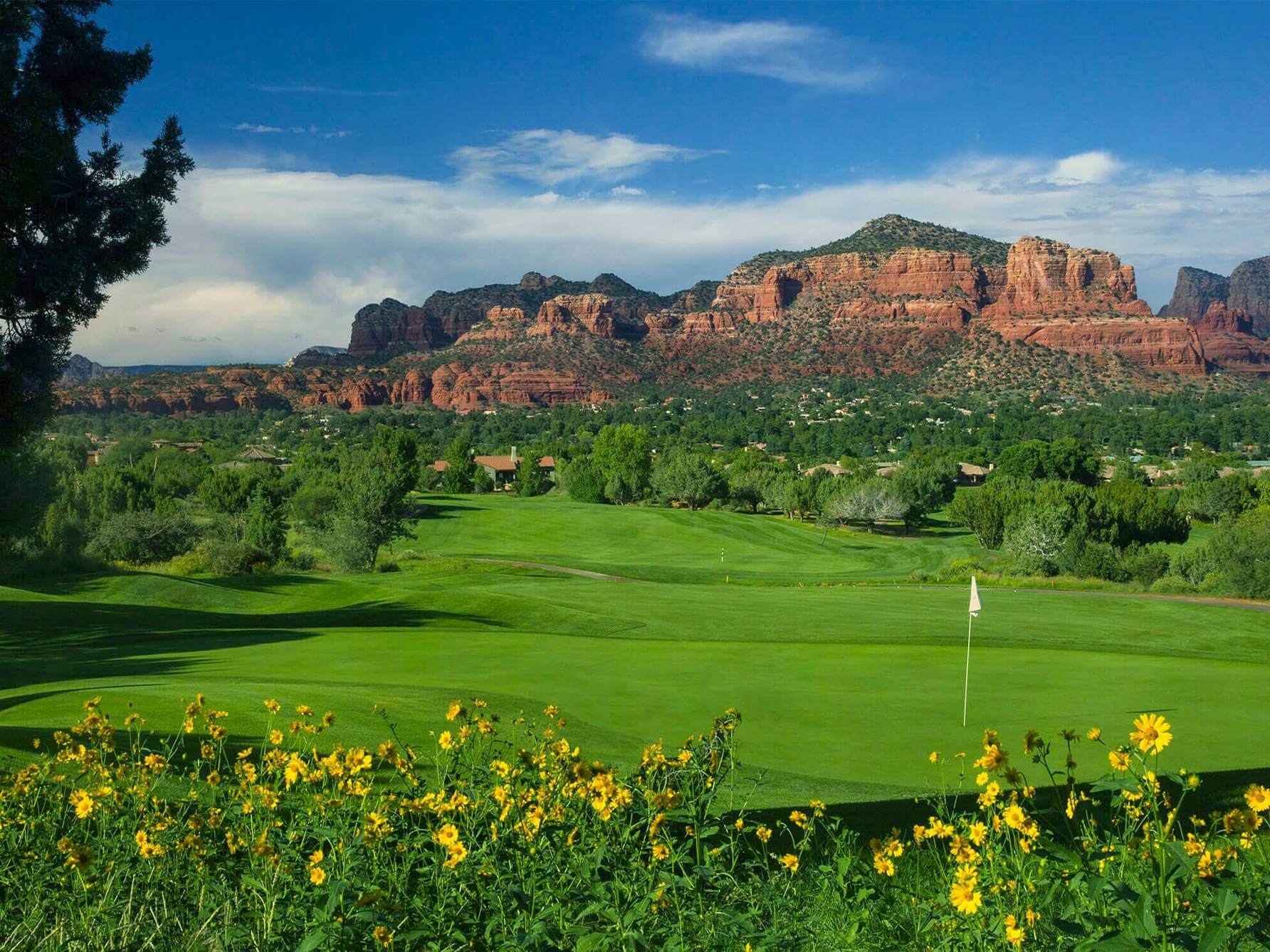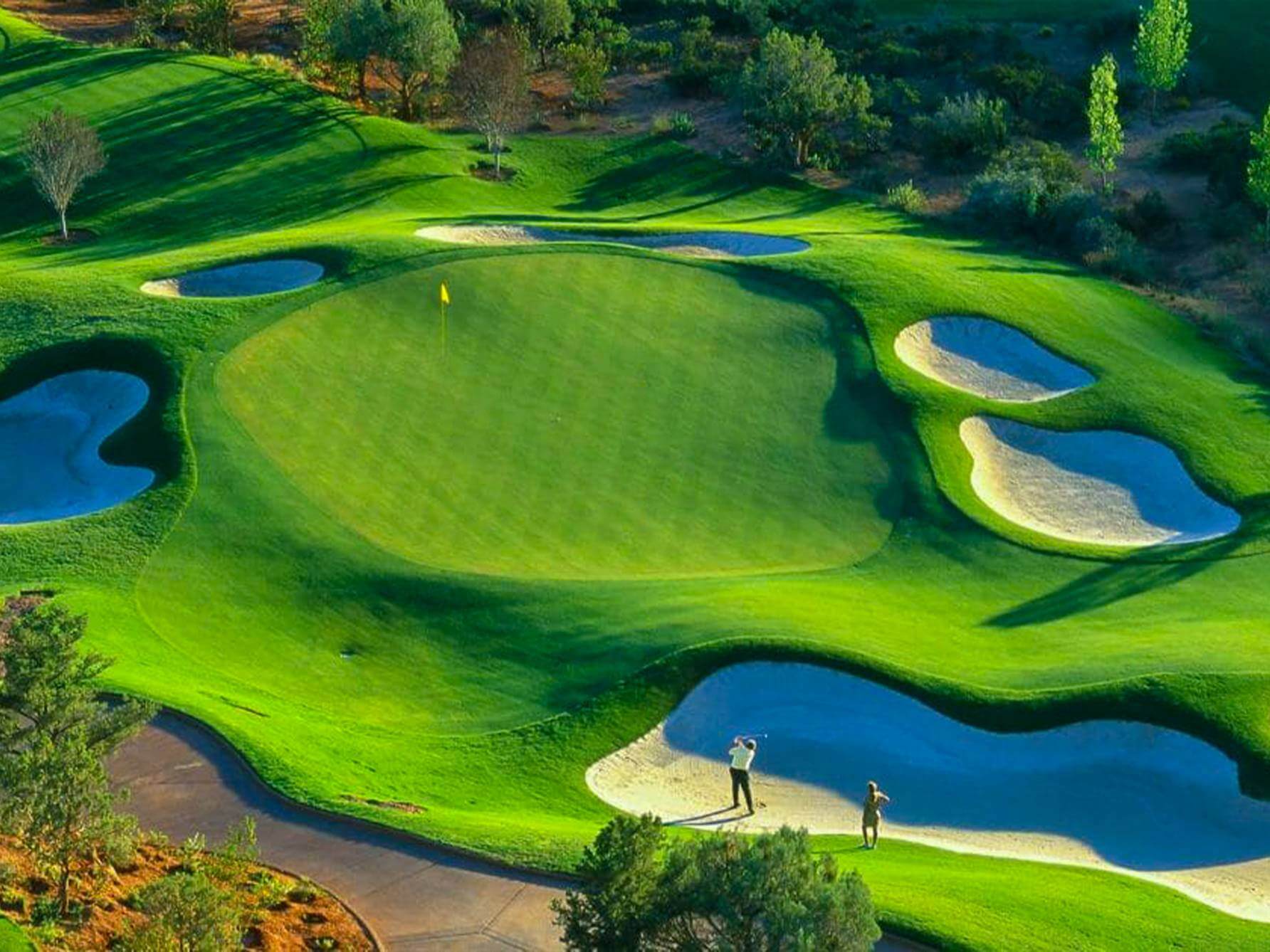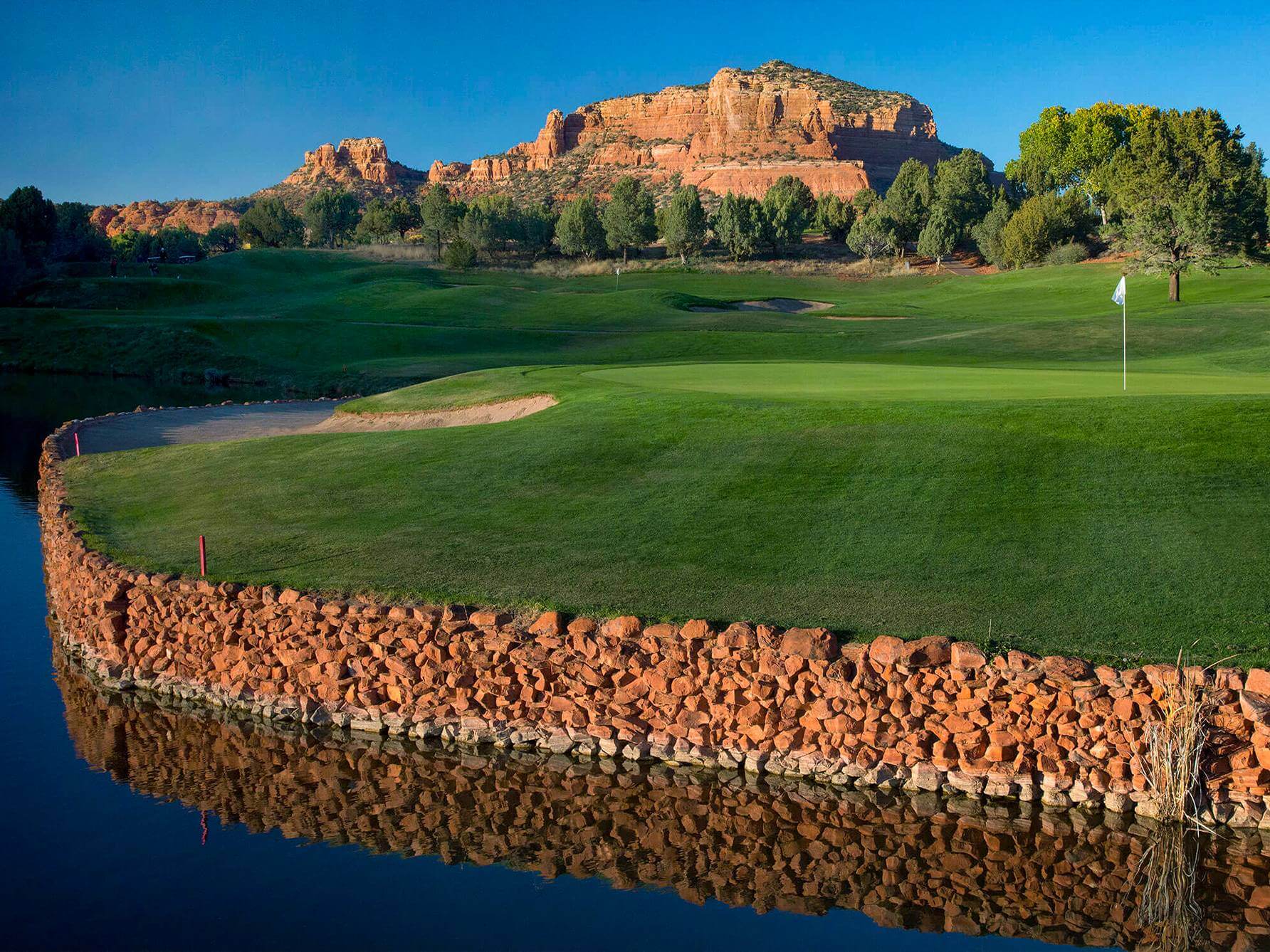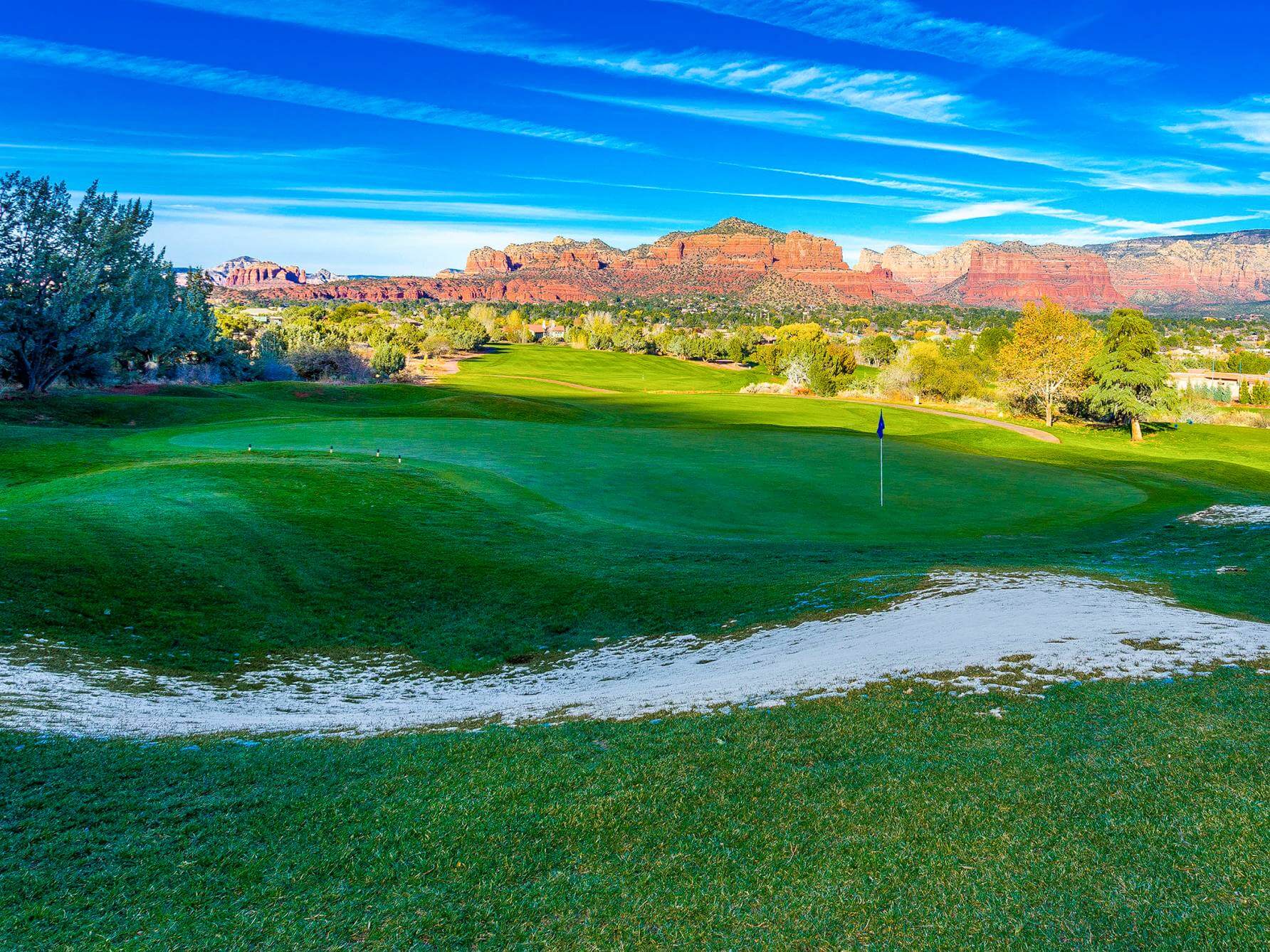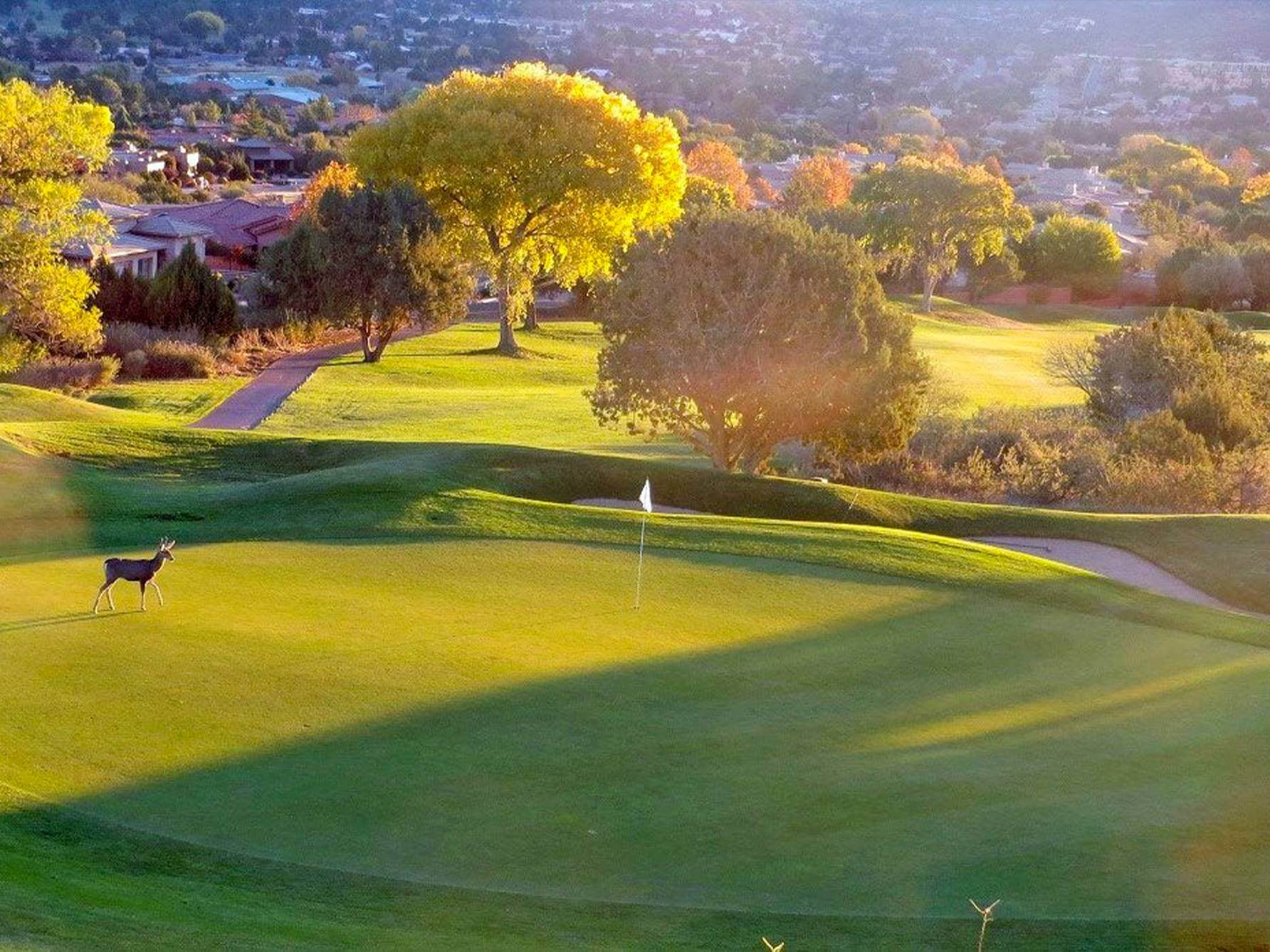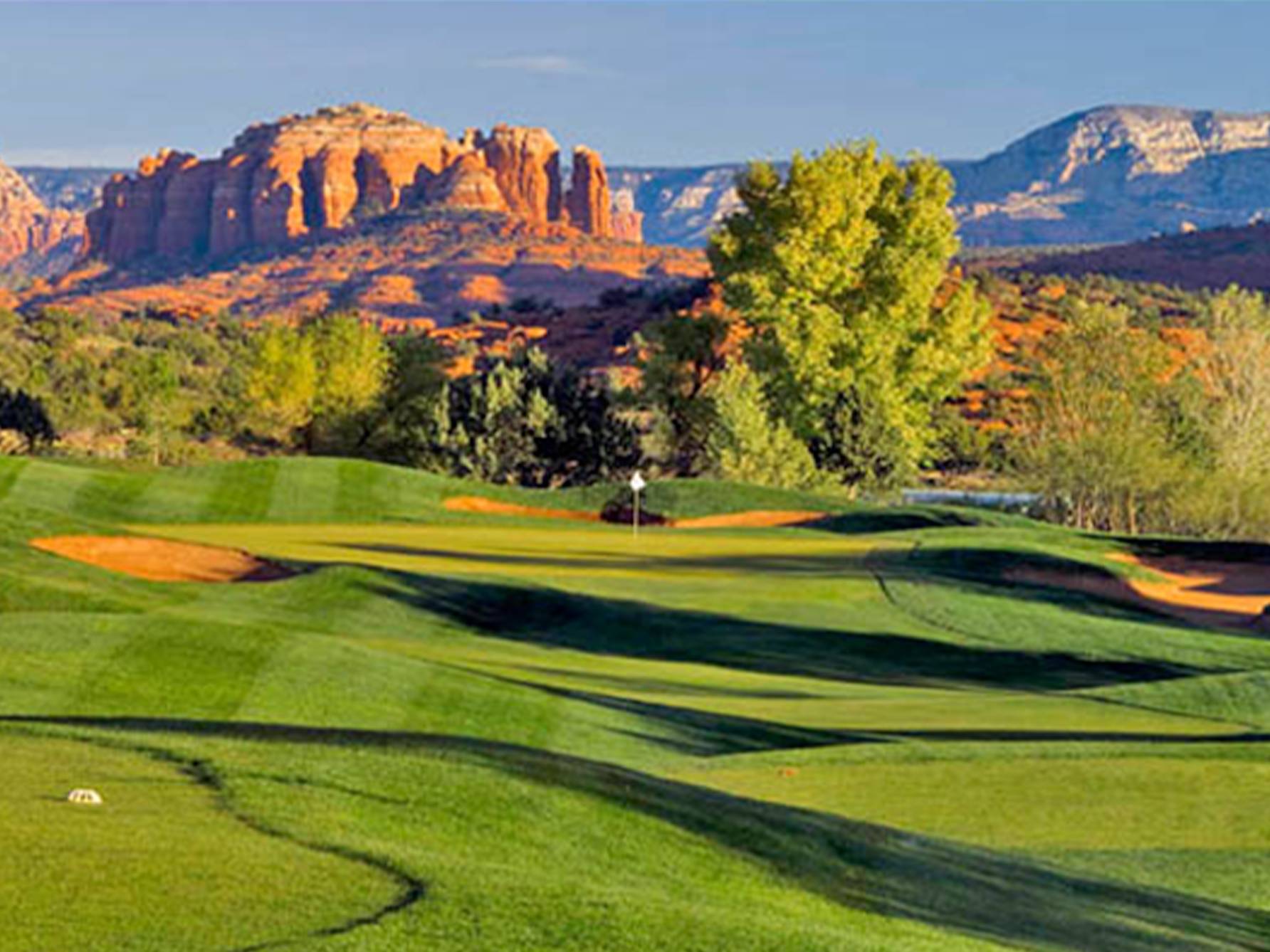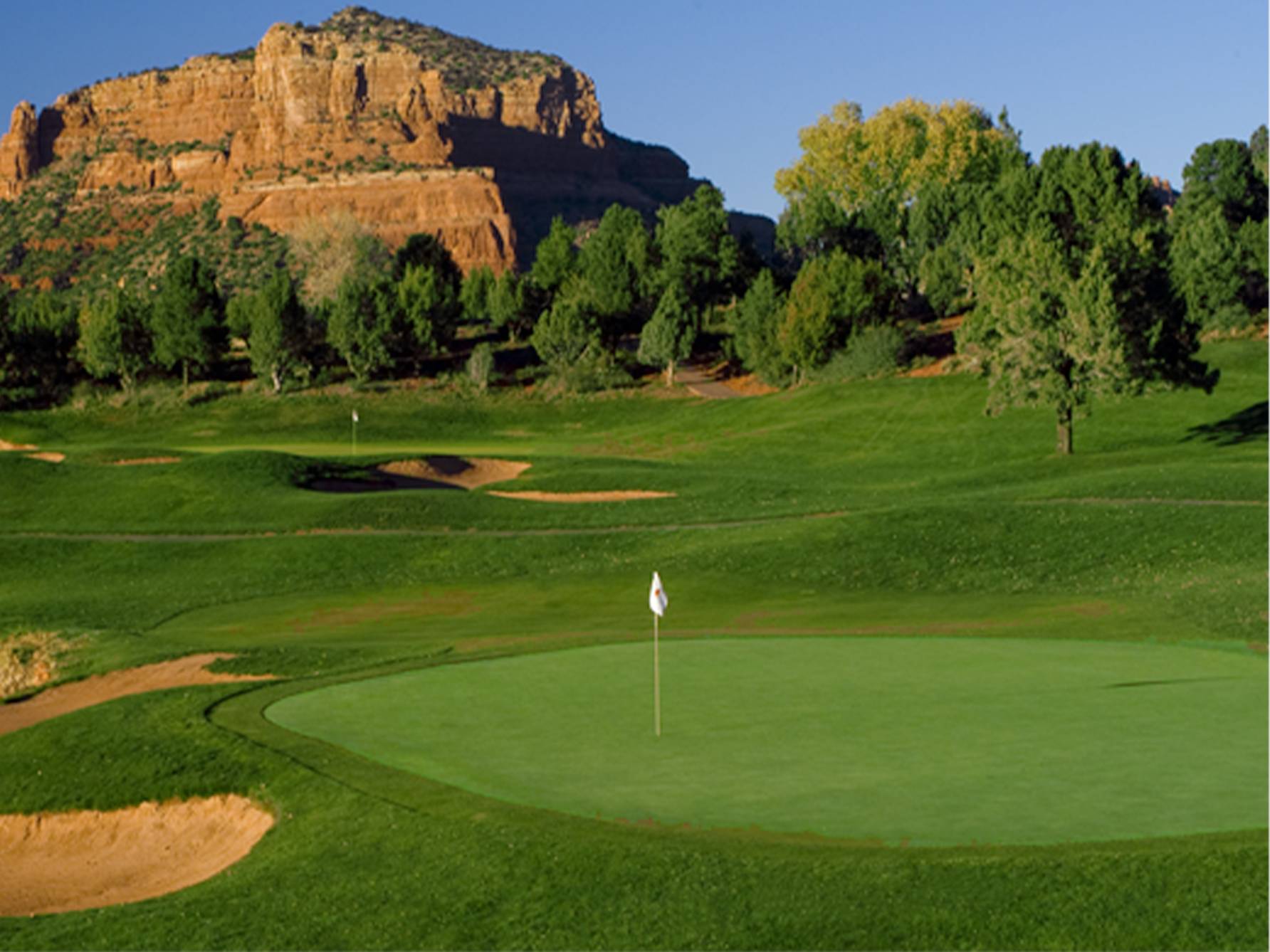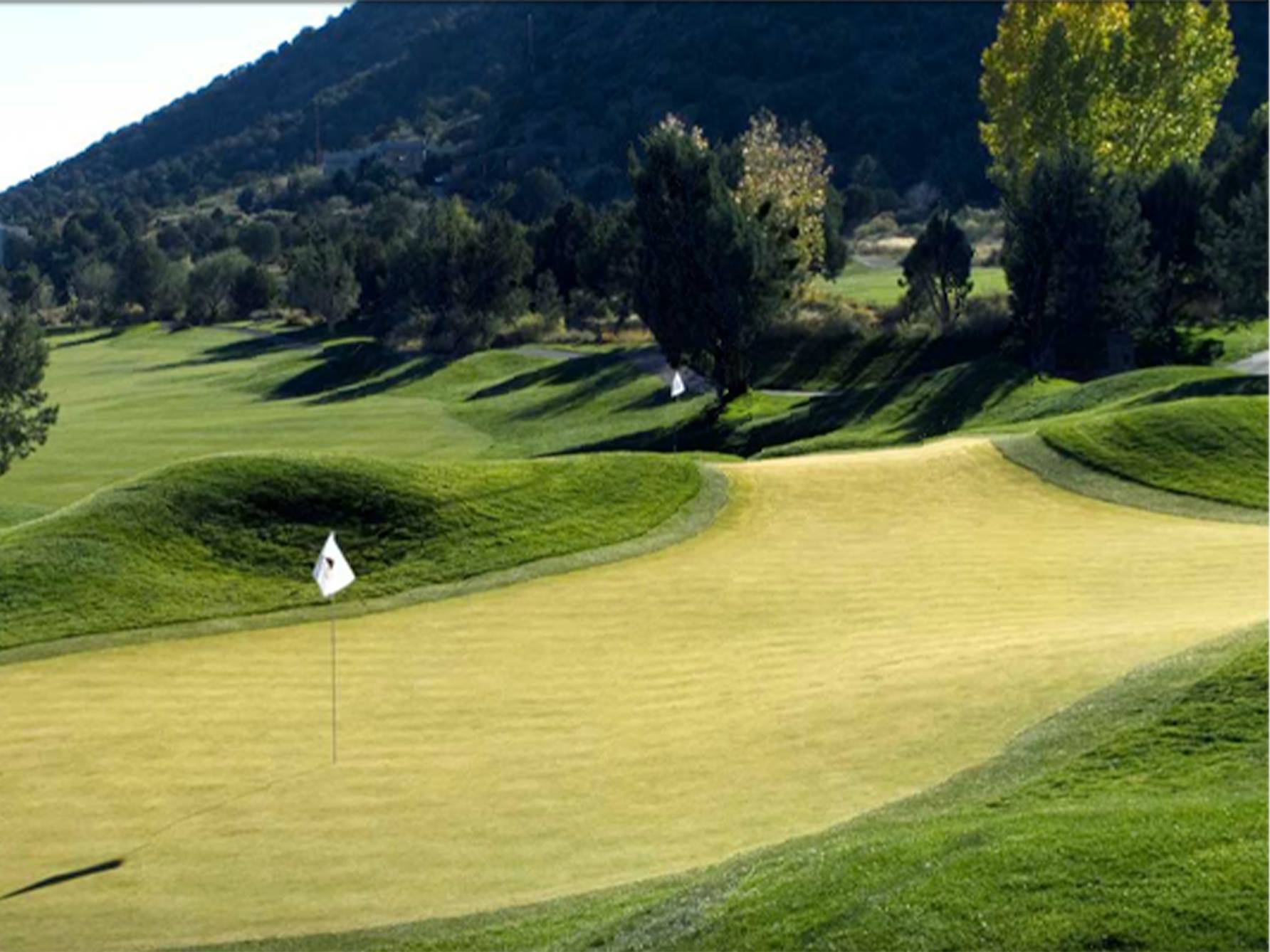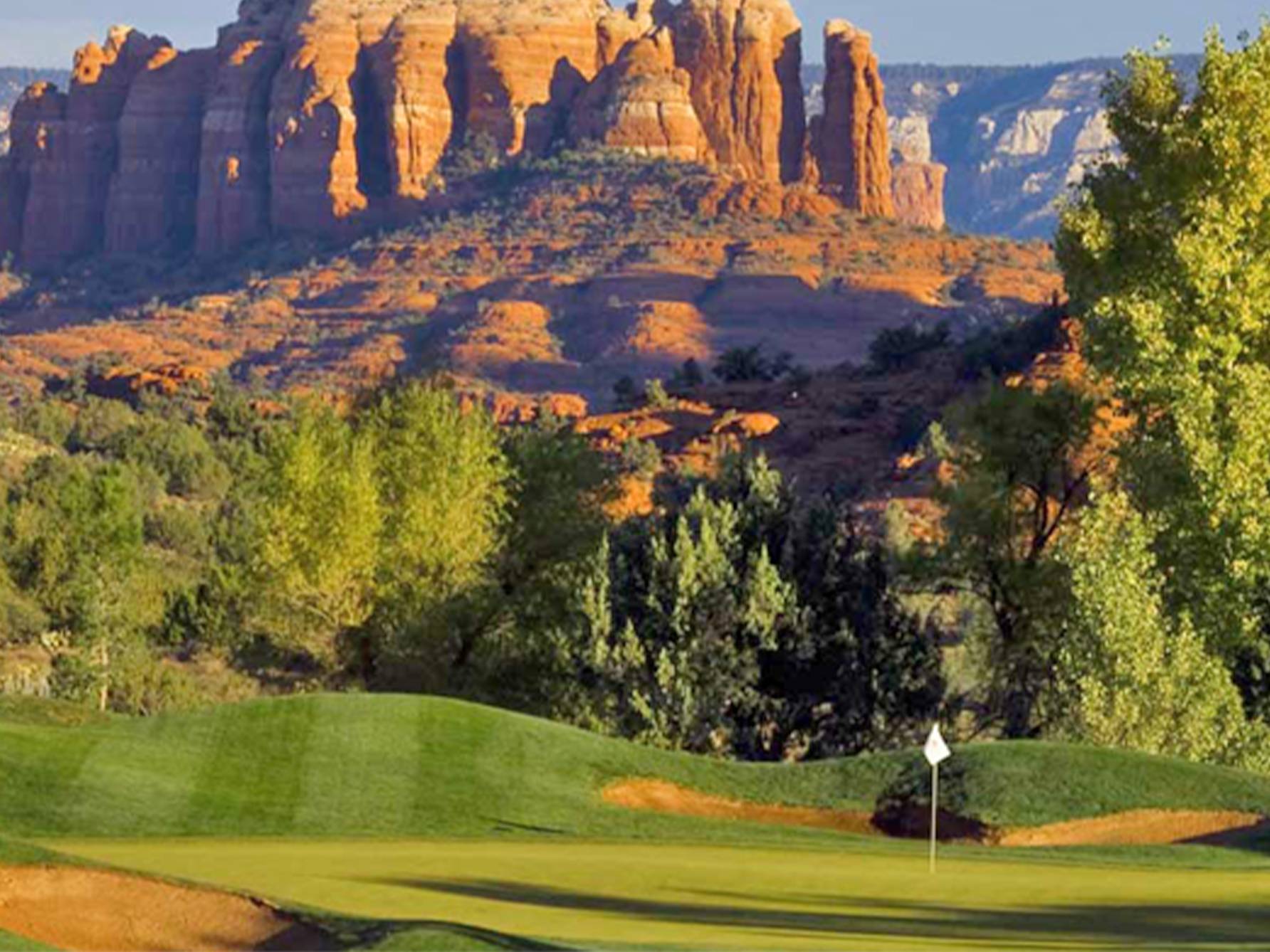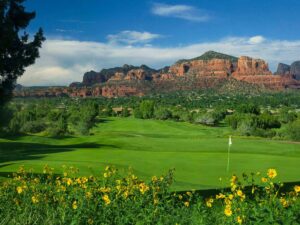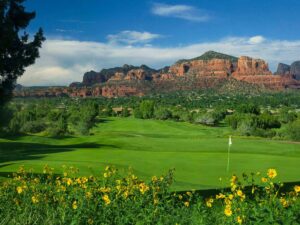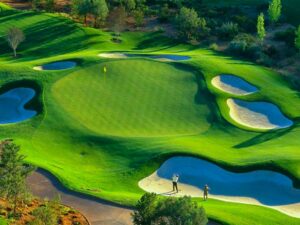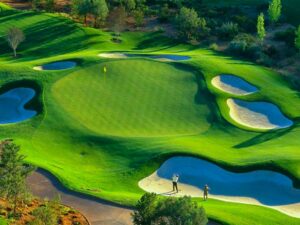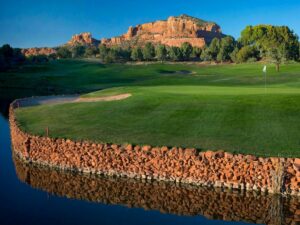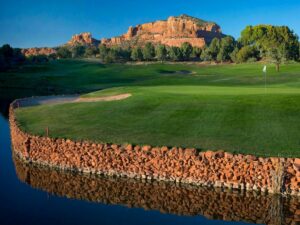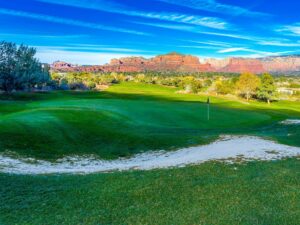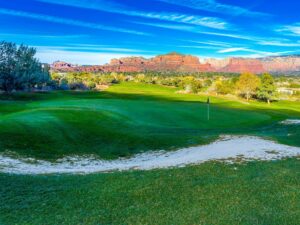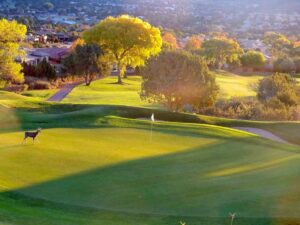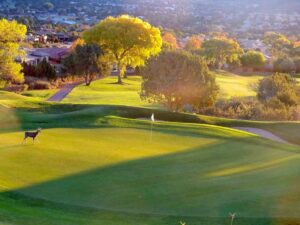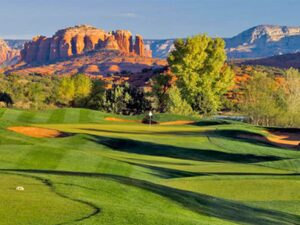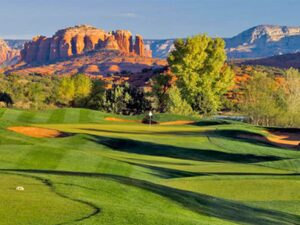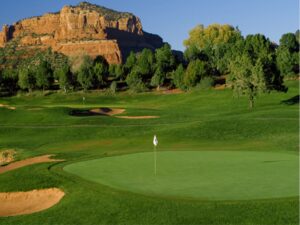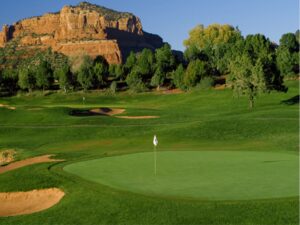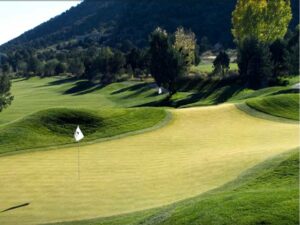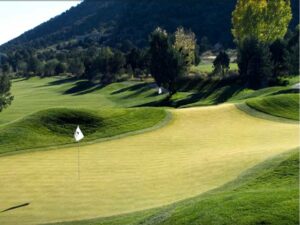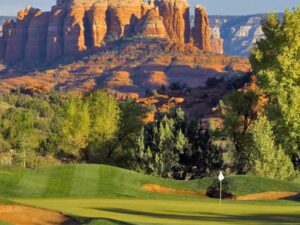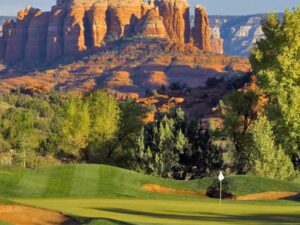 Sedona Golf Club Review – Additional Info:
Credit cards accepted: VISA, MasterCard, Amex
Dress Code: No Dress Code.
Drive: Sedona Golf Resort is about 2 hours north of Scottsdale.