Legend Trail Golf Club
9462 E. Legendary Lane Scottsdale, AZ 85262
| Quick Info | Tee | Par | Length | Rating | Slope |
| --- | --- | --- | --- | --- | --- |
Holes: 18
Par: 72
Length: 6845 yards
Slope: 135
Rating: 72.3
Year built: 1995
Architect(s): Rees Jones, Forrest Richardson, Greg Muirhead, Jack Snyder
Greens: Bent Grass
Fairways: Bermuda Grass
Season: Year round
Black
72
6845 yards
71.8
138
Black/Silver
72
6630 yards
70.7
134
Silver
72
6400 yards
69.3
130
Silver/Copper
72
6185 yards
68.4
128
Copper
72
6055 yards
67.8
125
Copper (W)
72
6055 yards
74.6
137
Copper/Sandstone (W)
72
5580 yards
65.7
119
Sandstone (W)
72
5465 yards
71
129
Sandstone/Sage
72
5215 yards
69.7
127
Sage (W)
72
4910 yards
69
114
Carts (included in green fees)
Clubs
Driving range
Pitching/chipping area
Putting green
Range Balls
Teaching Pro
The Legend Trail Golf Club Review
Legend Trail Golf Club is an exquisite golfing destination nestled amidst the breathtaking natural beauty of Scottsdale, Arizona. Renowned for its stunning desert landscape, meticulously maintained fairways, and challenging yet rewarding course design, Legend Trail has earned its place as one of the premier golf courses in the Southwest United States.
Located in the heart of the Sonoran Desert, the golf course spans across 18 holes, each uniquely crafted to offer an unforgettable golfing experience. Designed by the renowned golf course architect Rees Jones, the layout seamlessly incorporates the rugged desert terrain, showcasing its indigenous flora and fauna while providing an engaging and enjoyable round of golf for players of all skill levels.
The backdrop of majestic mountains and the vast desert landscape adds to the allure of the Legend Trail Golf Course. Throughout the course, golfers are treated to panoramic views that create a serene and picturesque atmosphere, making the experience as much about the surroundings as it is about the game.
One of the course's distinctive features is its emphasis on environmental preservation and sustainability. Legend Trail takes pride in being a Certified Audubon Cooperative Sanctuary, showcasing its commitment to maintaining the delicate ecological balance of the desert environment. Golfers can expect to encounter various wildlife species and native vegetation during their rounds, enhancing the overall golfing adventure.
As players progress through the course, they encounter a variety of challenges that test their skills and strategic thinking. The layout features strategically placed bunkers, undulating greens, and water hazards that demand accuracy and thoughtful shot selection. The signature 7th hole is particularly memorable, requiring a precise approach shot to a well-guarded green surrounded by desert flora.
For those looking to improve their game, Legend Trail Golf Club Arizona offers a comprehensive practice facility. Whether you're a seasoned golfer seeking to fine-tune your swing or a novice golfer taking your first steps in the sport, the practice area provides an ideal environment for honing your skills under the Arizona sun.
After an invigorating round of golf, players can unwind and relax at the clubhouse, which boasts modern amenities and a warm and welcoming atmosphere. The clubhouse offers a full-service restaurant and bar, perfect for enjoying a post-game meal or refreshing beverage while swapping stories and reliving the highlights of the day's golfing adventure.
Whether you're a local resident or a visiting golfer, Legend Trail Golf Club Arizona beckons with its unrivaled natural splendor and outstanding golfing experience. It epitomizes the essence of desert golf, leaving every golfer with cherished memories and a desire to return for more rounds in this golfer's paradise.
1 -10 Course Rating by Meridian's Golf Specialists: 9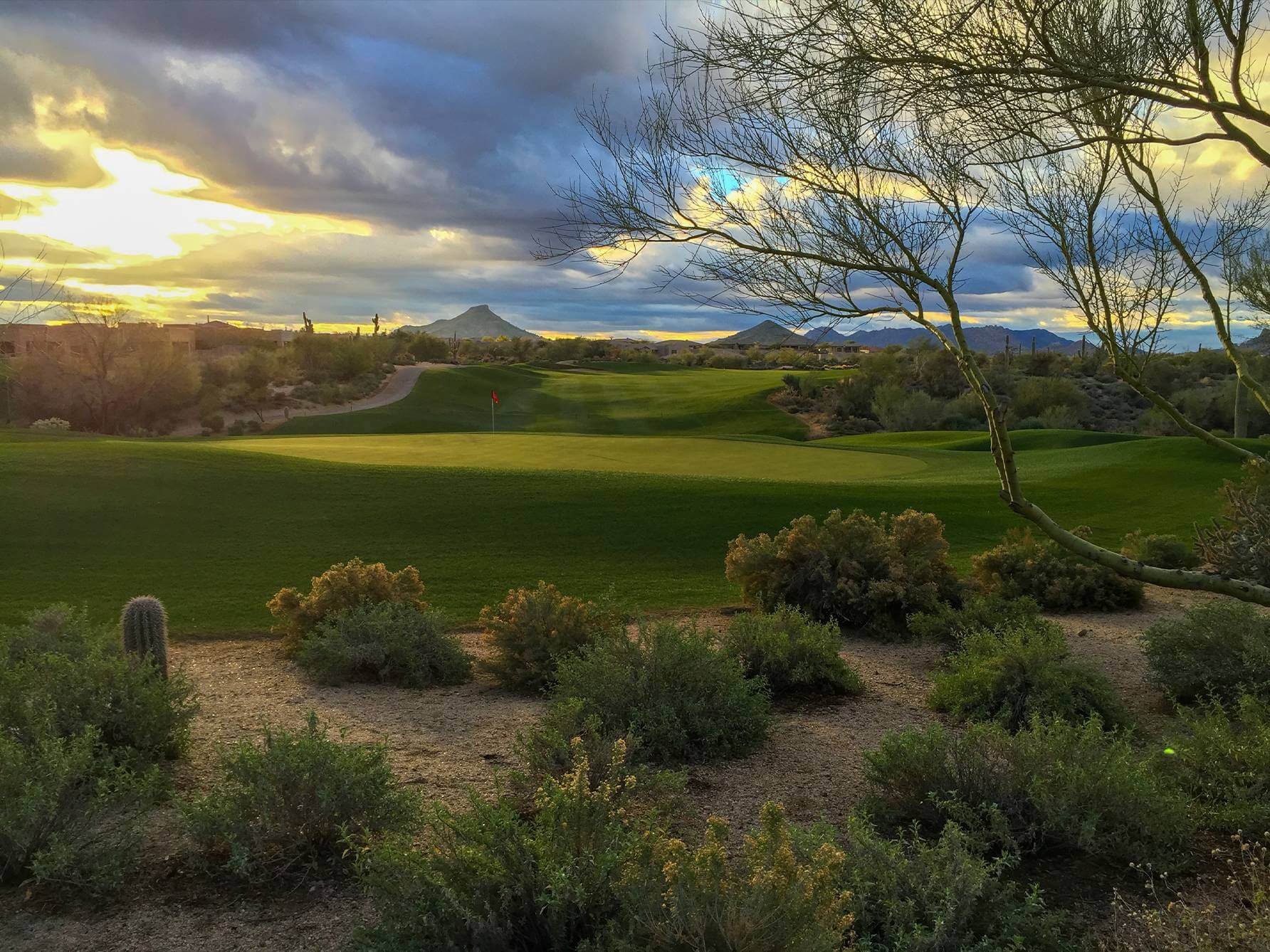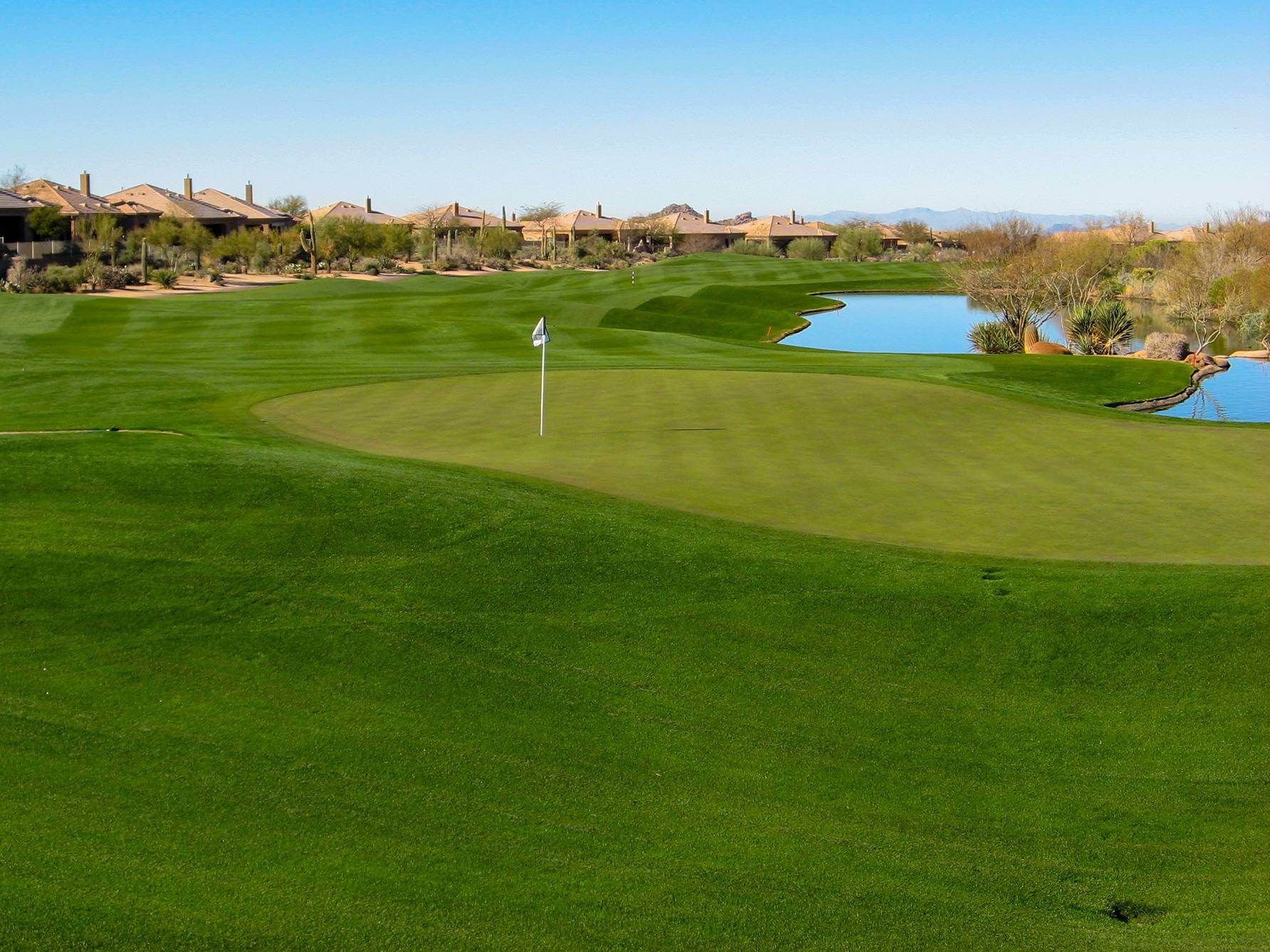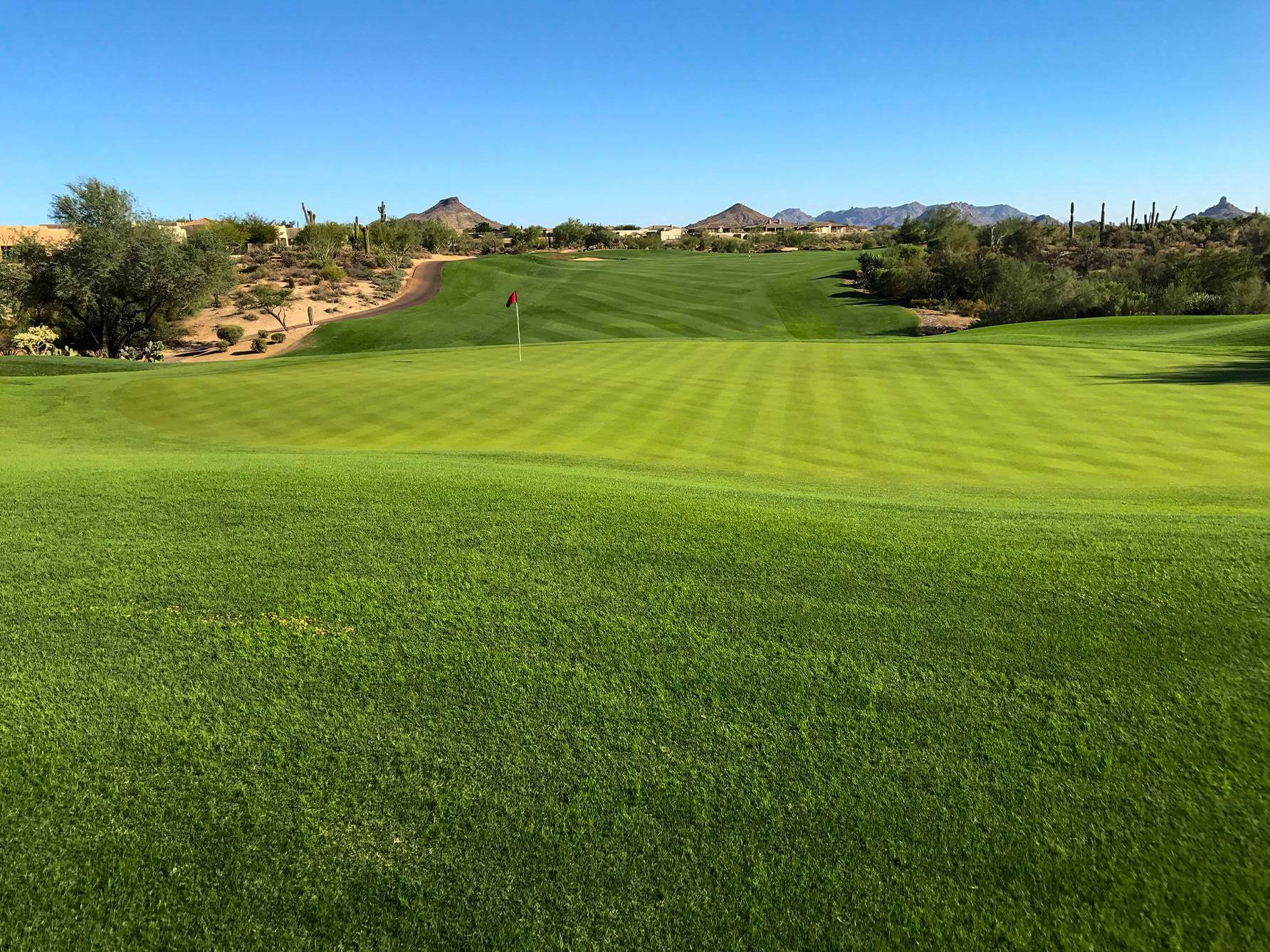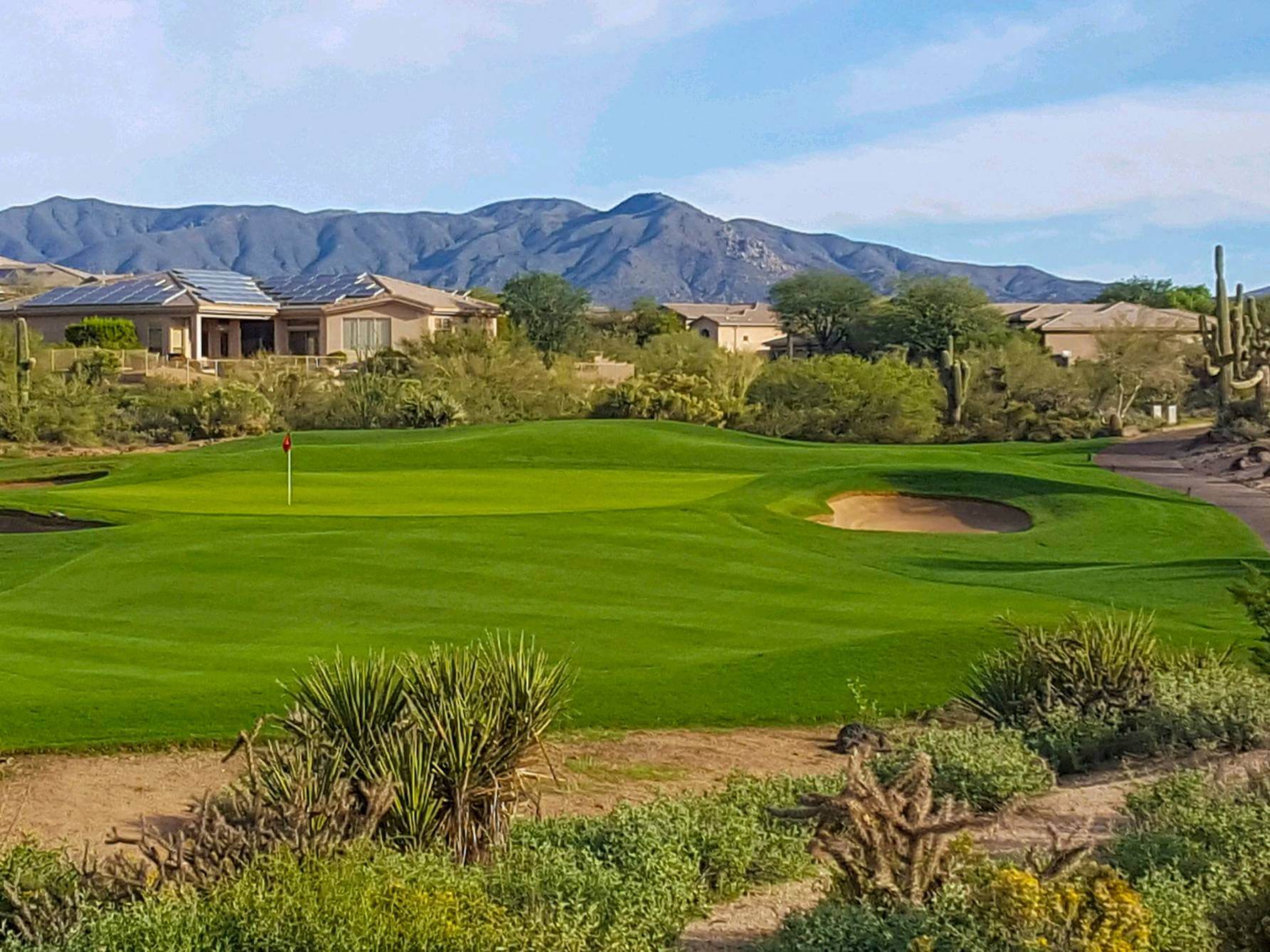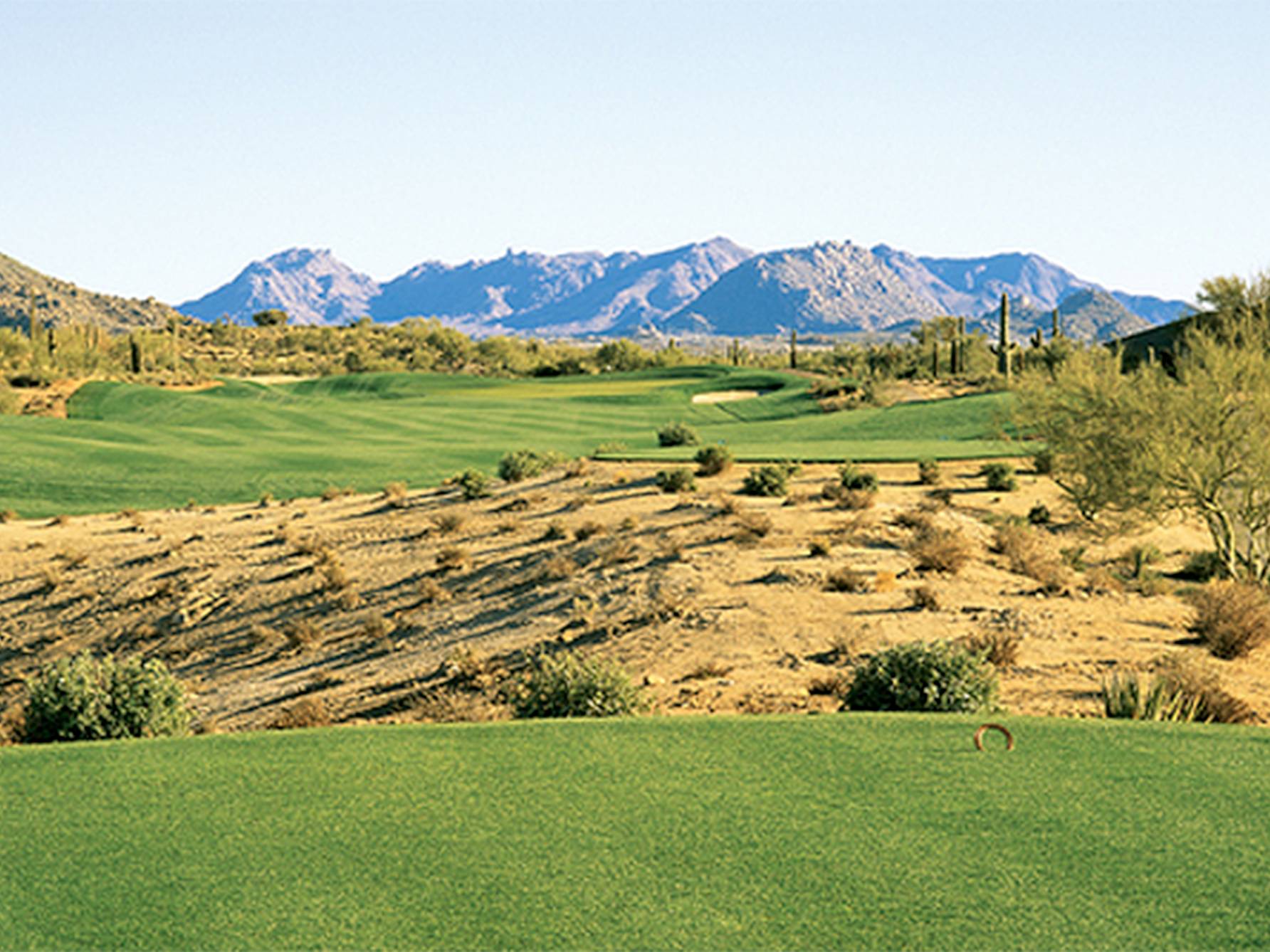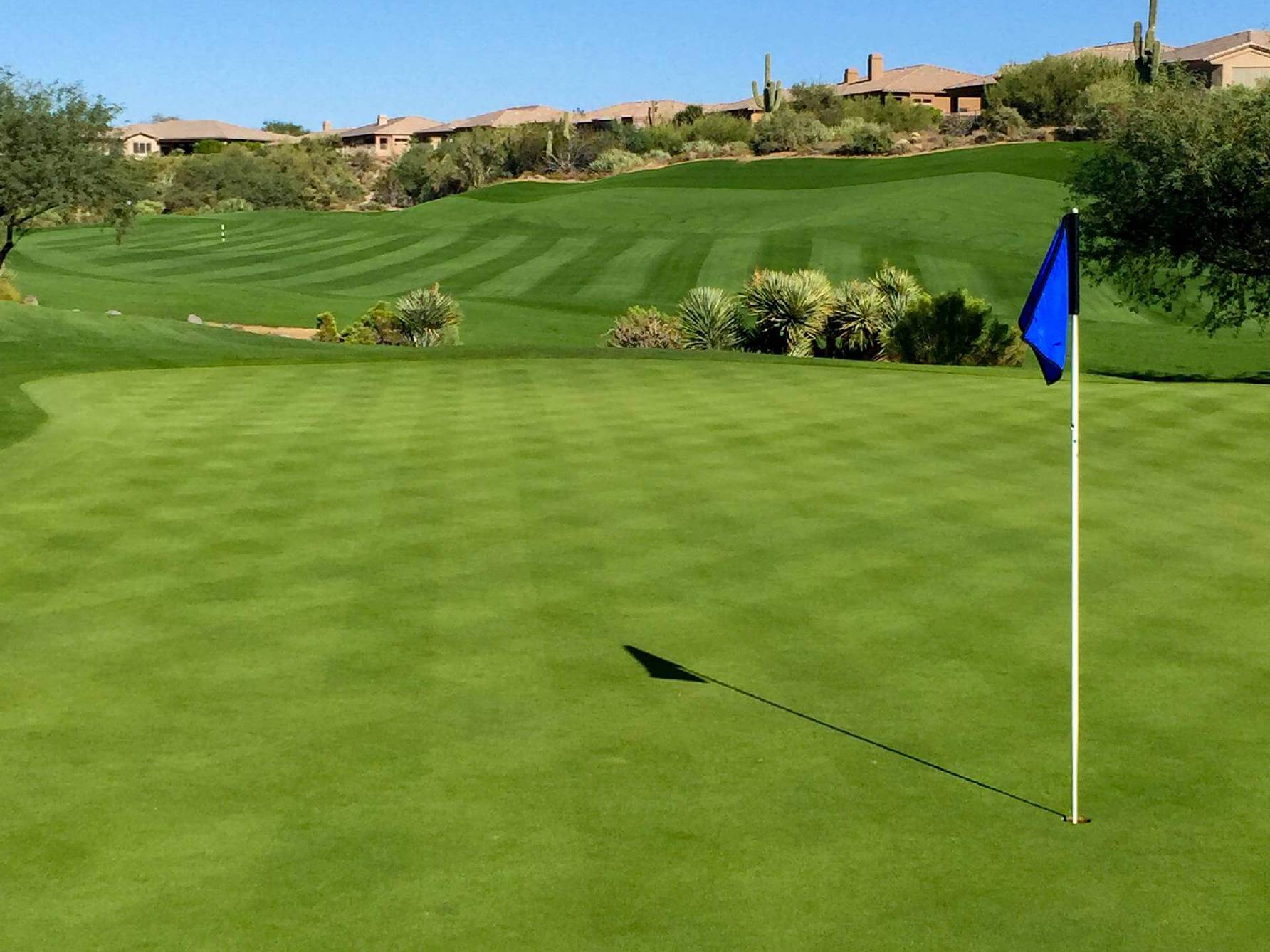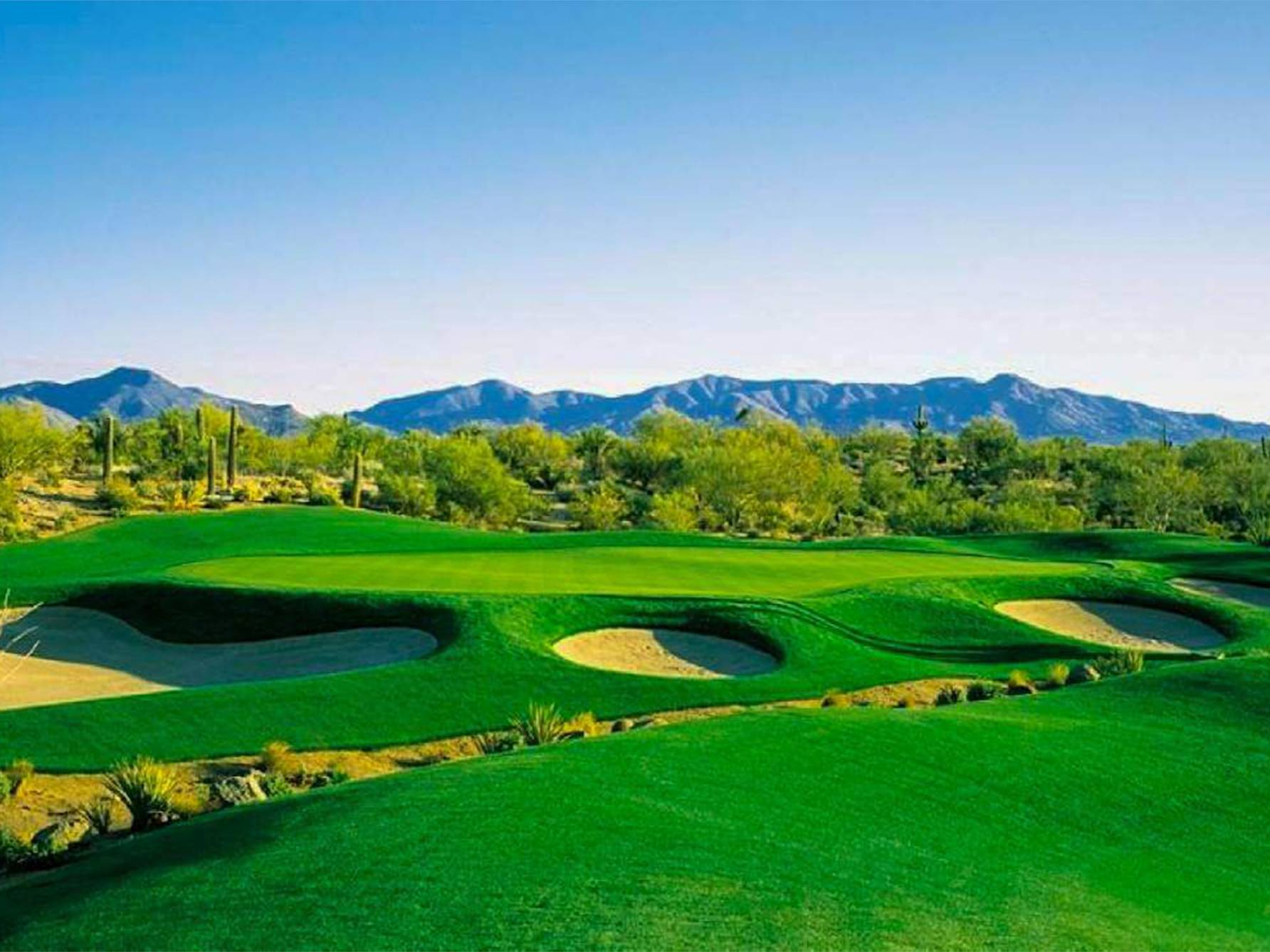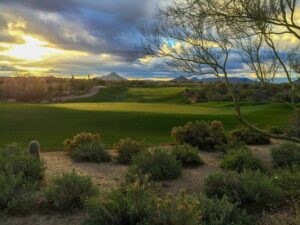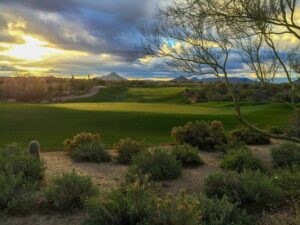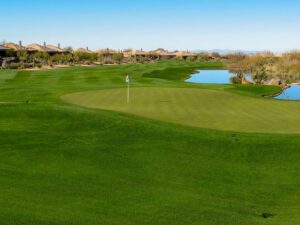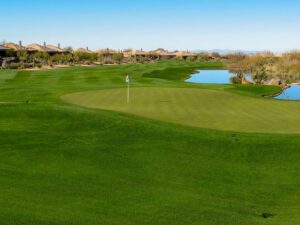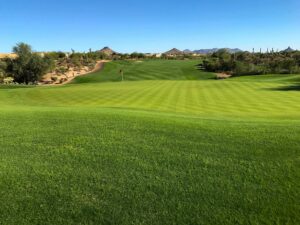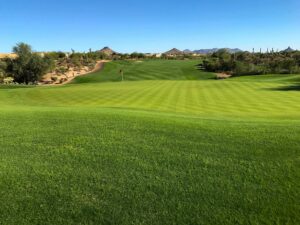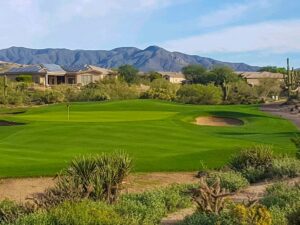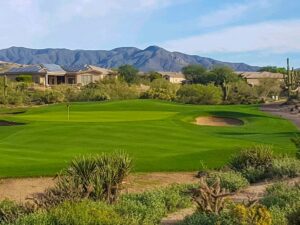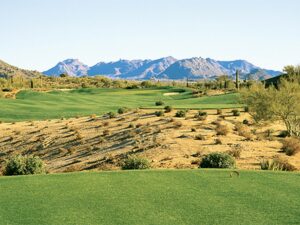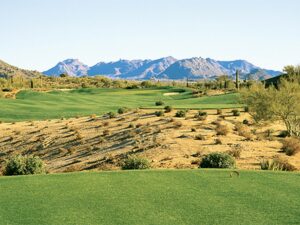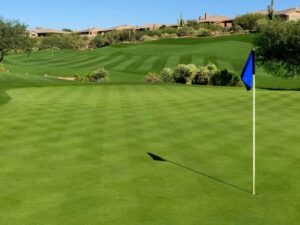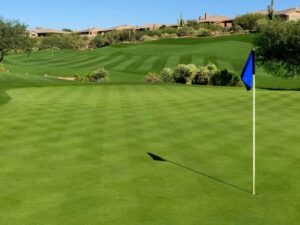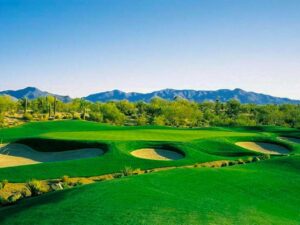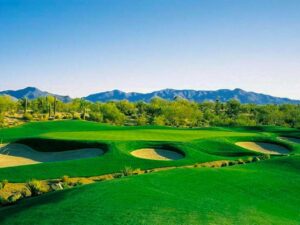 The Legend Trail Golf Club Review – Additional Info:
Credit cards accepted: VISA, MasterCard, Amex
Dress Code: Collared shirt required, no denim.
Practice Facilities: Driving Range, Chipping Green, and Putting Green.
19th Hole: The Cantina at Legend Trail offers full service dining for breakfast and lunch. There is also a snack bar in the clubhouse.
Recommended Handicap: With four sets of tees spread out from 5000 to over 6800 yards, golfers of all levels can enjoy a challenging round of golf at Legend Trail. Even the highest-level golfer will be challenged by the great layout and numerous sand traps and deceptive greens, and yet the course is playable and should be lots of fun for the average golfer. Very high handicap players may find it to be a little too difficult.
Drive: The Legend Trail Golf Club is about a 25-minute drive from Meridian CondoResorts.