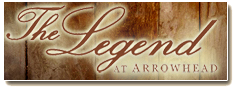 Legend at Arrowhead
21027 N. 67th Ave.Phoenix, AZ 85308
| Quick Info | Tee | Par | Length | Rating | Slope |
| --- | --- | --- | --- | --- | --- |
Holes: 18
Par: 72
Length: 7005 yards
Slope: 131
Rating: 73.0
Year built: 1986
Architect(s): Arnold Palmer, Ed Seay
Greens: Bermuda/Rye Grass
Fairways: Bermuda/Rye Grass
Season: Year round
Palmer/Green
72
7005 yards
73.1
131
Back/Yellow
72
6509 yards
70.7
125
Middle/Black
72
6013 yards
68.4
117
Forward/Silver (W)
72
5233 yards
70.1
120
Carts (included in green fees)
Clubs
Driving range
Pitching/chipping area
Putting green
Teaching Pro
The Legend at Arrowhead Review
Legend at Arrowhead Golf Club Arizona features an impeccable course design, unmatched amenities, and breathtaking views. The centerpiece of the club is its 18-hole championship Legend at Arrowhead Golf Course, meticulously designed by renowned golf course architect Arnold Palmer. This course showcases Palmer's legendary skill in creating a layout that challenges and rewards players of all levels. As you navigate the well-manicured fairways and encounter strategically placed bunkers and water hazards, you'll find yourself enchanted by the picturesque surroundings of the Sonoran Desert and the captivating vistas of the nearby Arrowhead Mountains.
Each hole at the Legend at Arrowhead Golf Club is a testament to Palmer's mastery. With its diverse layout and immaculate greens, the course offers a blend of beauty and challenge, demanding both precision and strategy. Whether you're teeing off from elevated tees, navigating doglegs, or attempting to conquer well-guarded greens, you'll find yourself captivated by the exceptional golfing experience this course provides. Legend at Arrowhead tee times are bound to be unforgettable.
Beyond the remarkable golf course, the Legend at Arrowhead Golf Club Arizona offers a range of amenities that enhance your time at the club. The clubhouse, with its elegant architecture and inviting ambiance, provides a sanctuary where golfers can relax and indulge in comfort. The clubhouse features a restaurant and bar, offering delectable cuisine and refreshing beverages to satisfy your cravings after a round of golf. From the clubhouse terrace, you can bask in panoramic views of the course while enjoying the company of fellow golfers.
The Legend at Arrowhead Golf Course also boasts a state-of-the-art practice facility that allows you to refine your skills. With a driving range, chipping area, and putting greens, this facility provides ample opportunities for focused practice and improvement. Additionally, the club's professional instructors are available to provide expert guidance and personalized lessons, helping golfers of all abilities reach their full potential.
The Legend at Arrowhead Golf Club stands as a testament to Arnold Palmer's golfing legacy and the pursuit of excellence. With its stunning course, luxurious amenities, and unwavering commitment to providing an exceptional golfing experience, it is a destination that will surpass your expectations. Whether you're a seasoned golfer seeking a challenging round or a newcomer looking to embark on a memorable golfing journey, the Legend at Arrowhead Golf Club offers an extraordinary oasis where you can indulge in the sport you love while immersing yourself in the natural beauty of Glendale, Arizona.
1 -10 Course Rating by Meridian's Golf Specialists: 7 ½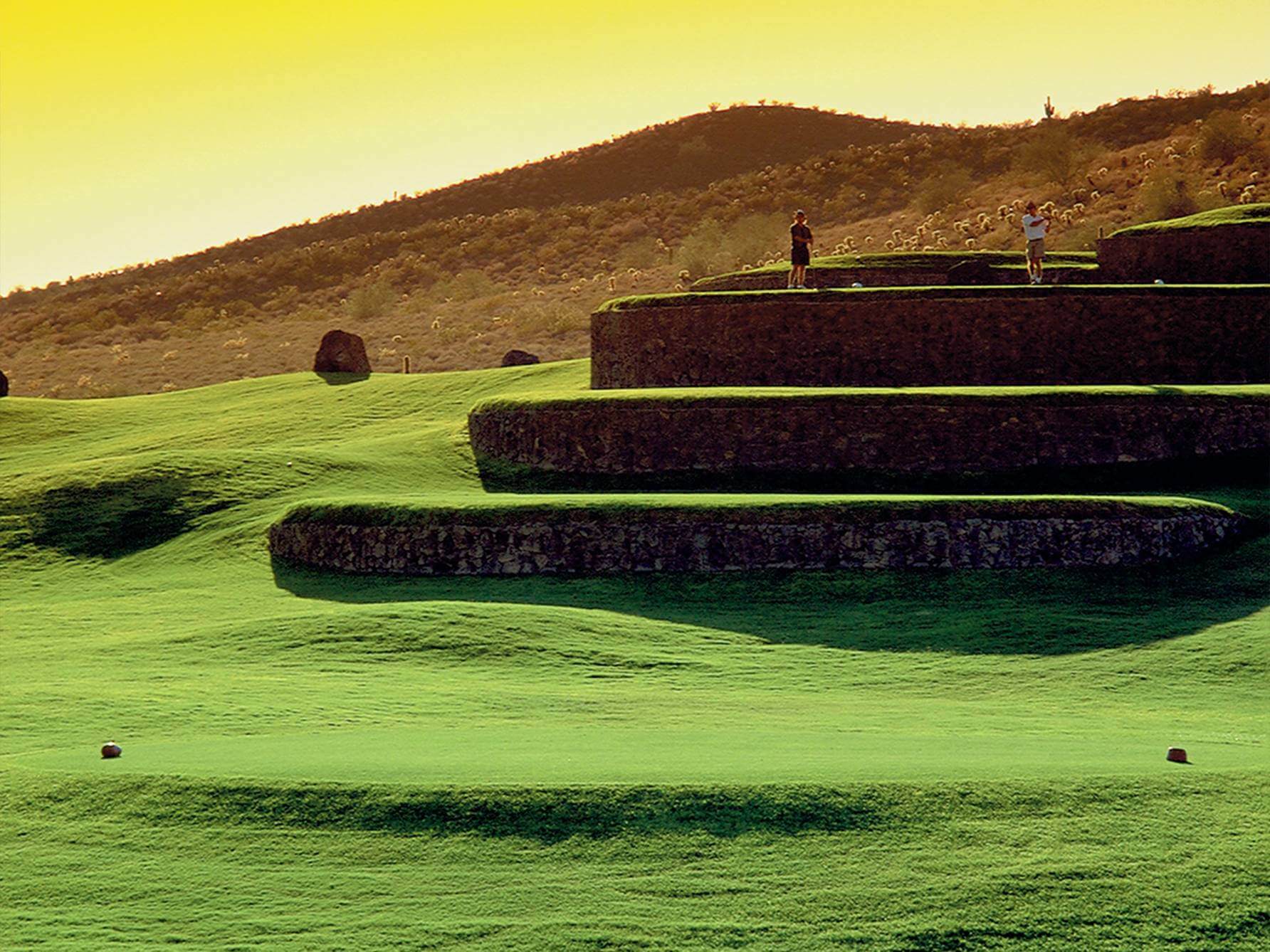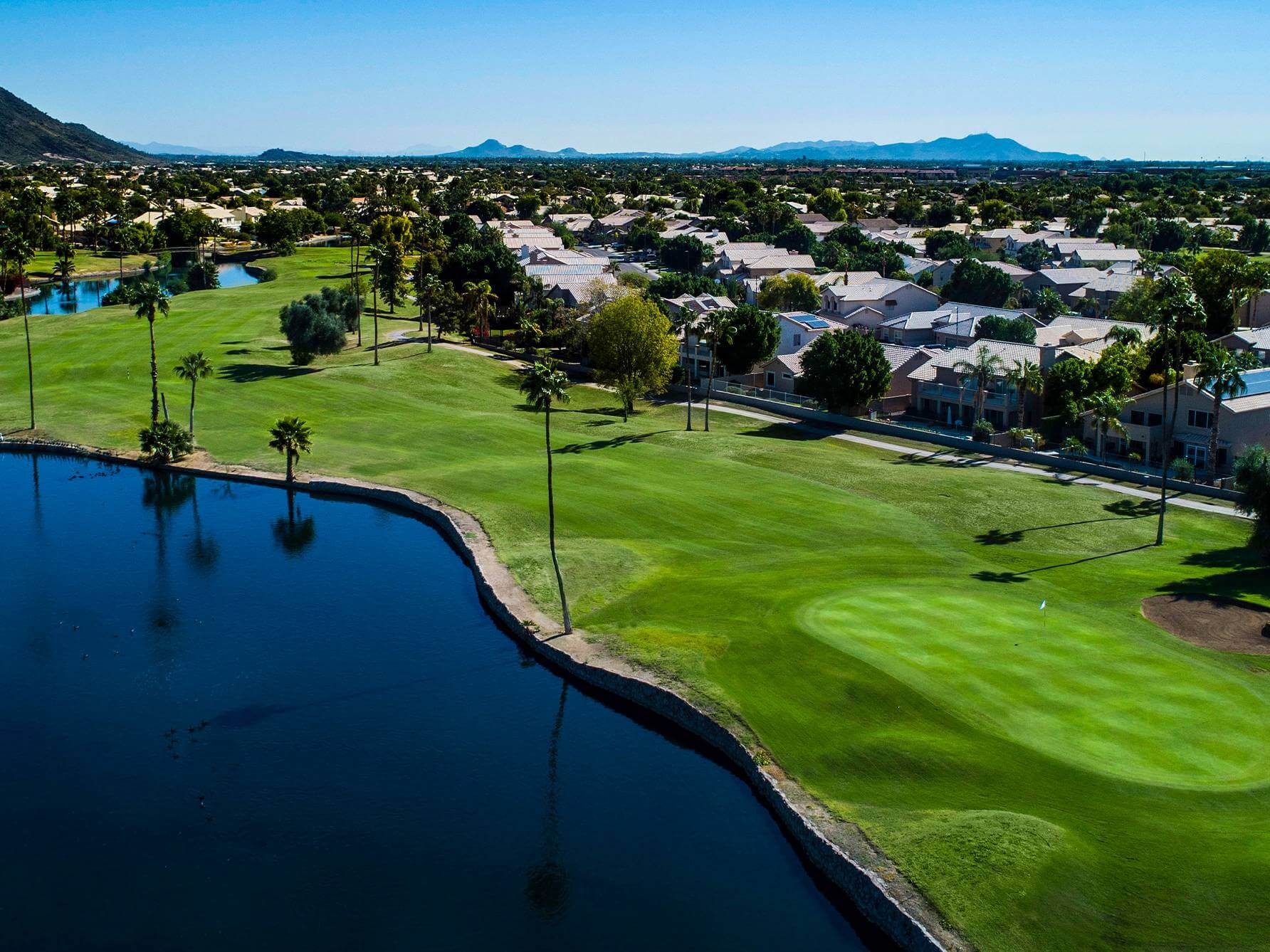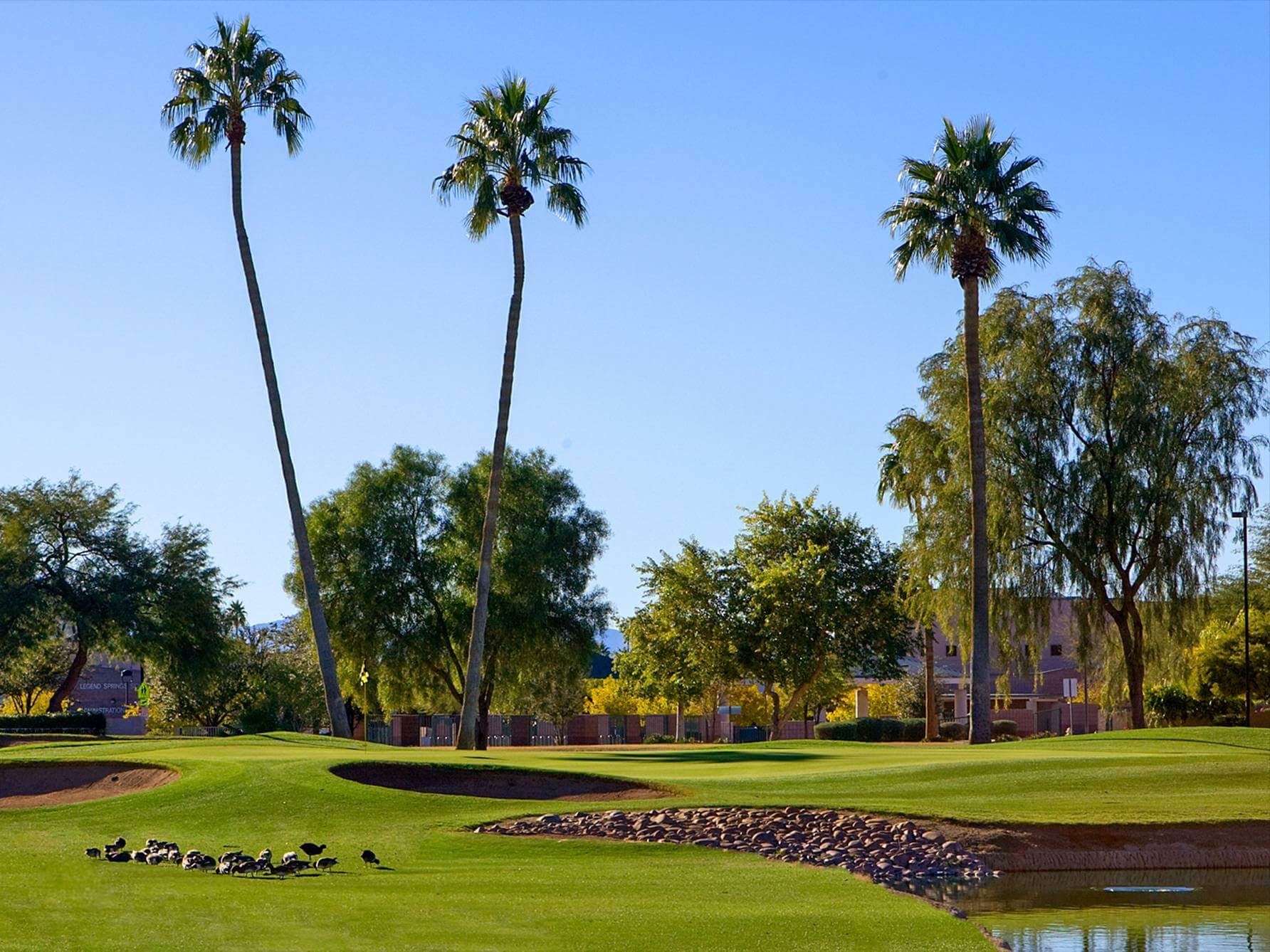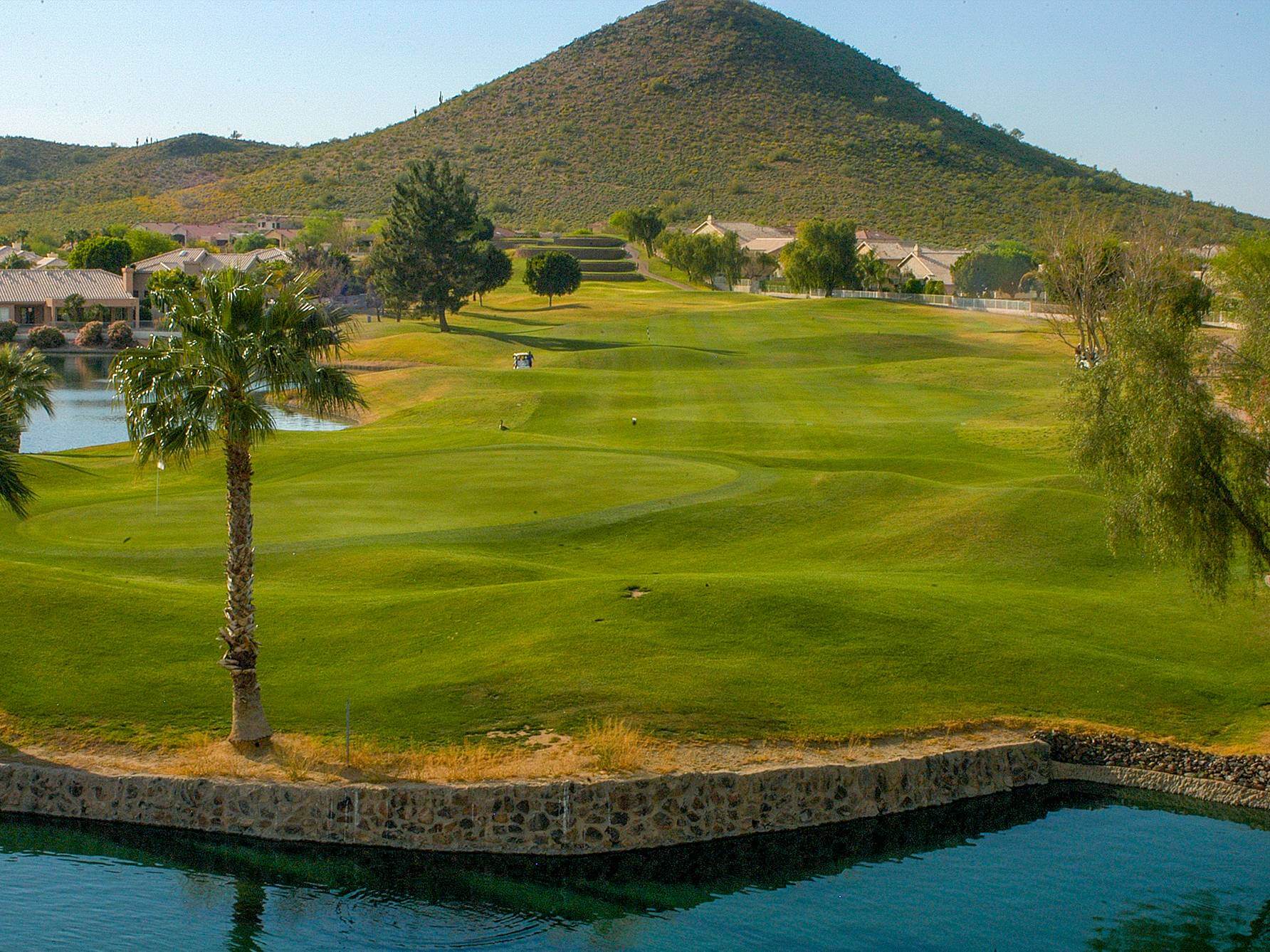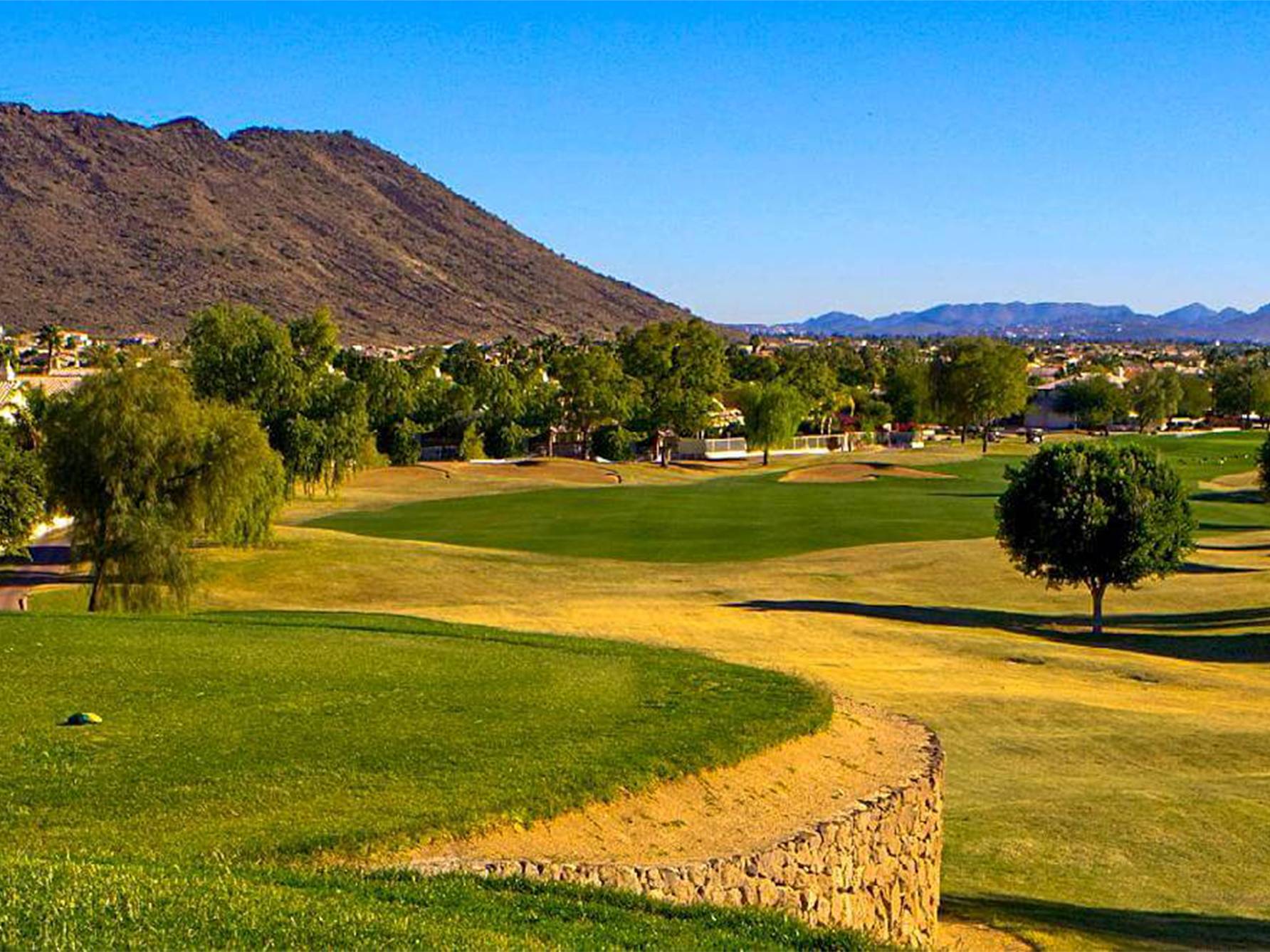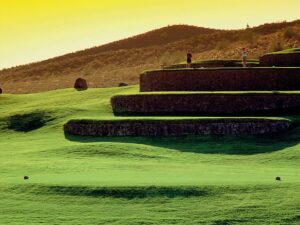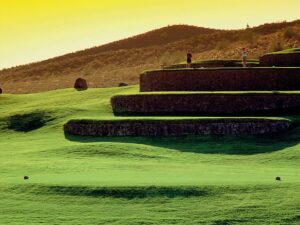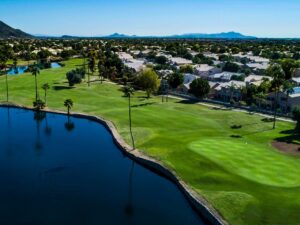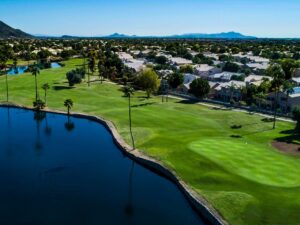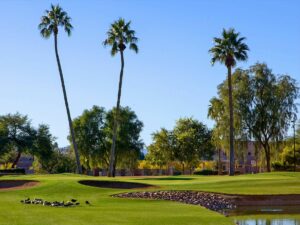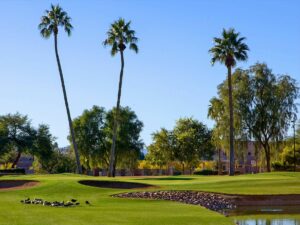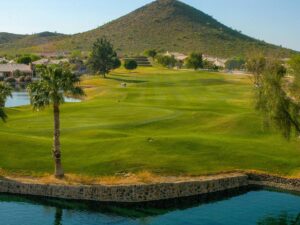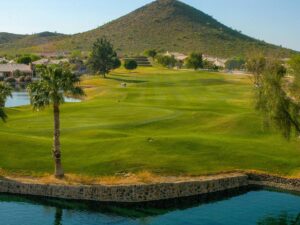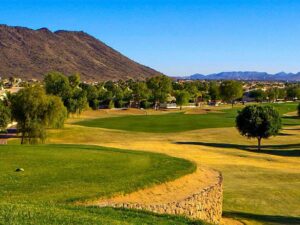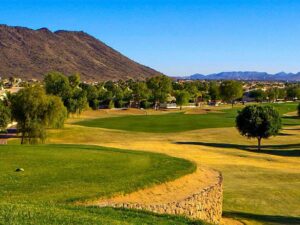 The Legend at Arrowhead Review – Additional Info:
Credit cards accepted: VISA, MasterCard, Amex
Practice Facilities: Driving Range, Chipping Green, and Putting Green.
19th Hole: The newly built restaurant has seating outside on the patio, which offers a relaxing and spectacular setting overlooking the picturesque lake.
Recommended Handicap: The course is challenging, but if the proper tee box is selected, golfers of all levels will enjoy the Legend at Arrowhead tee times, even very high handicap players. If you have under a 10 handicap, you will especially enjoy the challenge from the tips.
Drive: The Legend at Arrowhead Golf Club is about a 25-minute drive from Meridian CondoResorts.