Legend at Arrowhead Golf Course Review Glendale AZ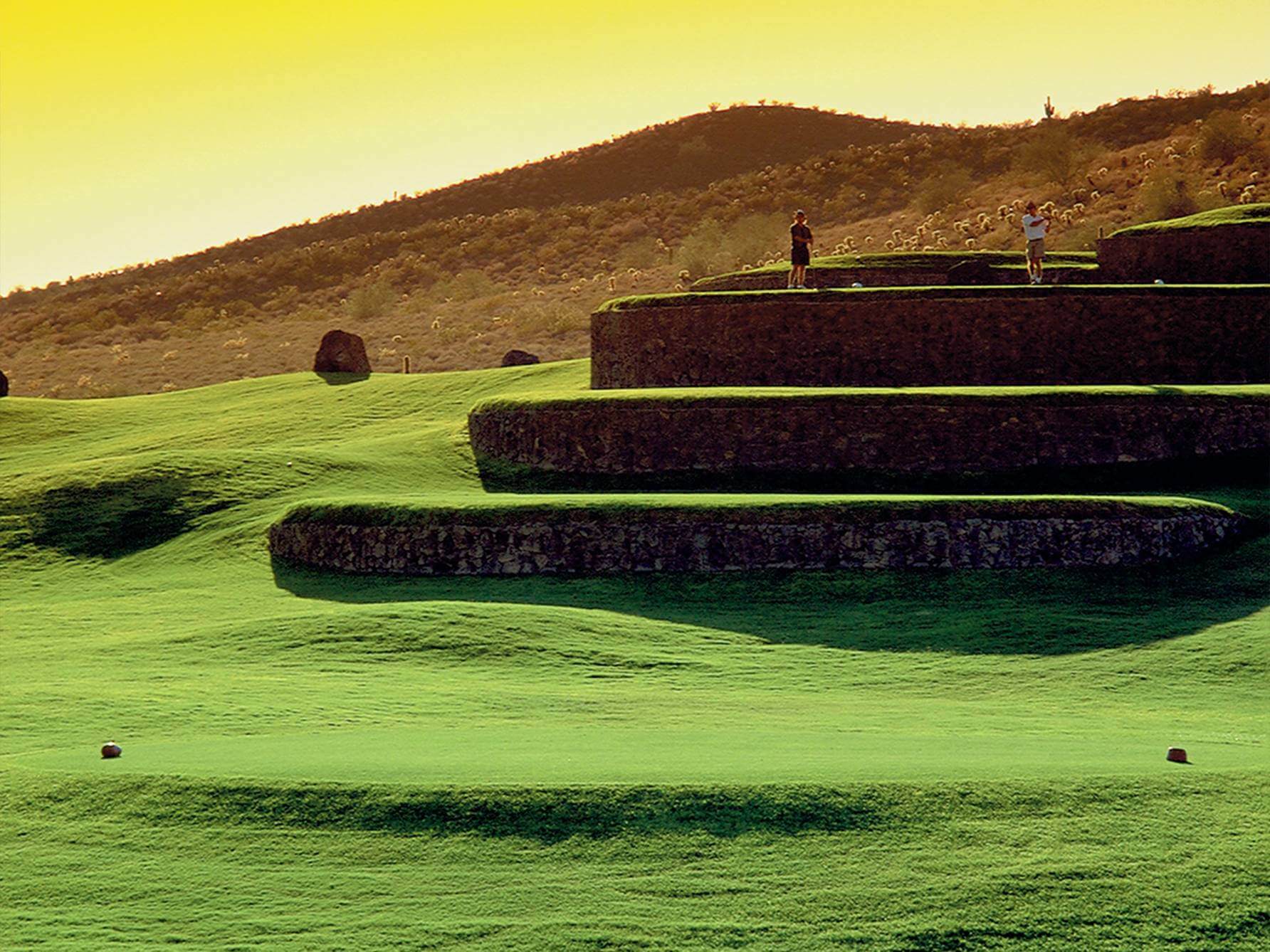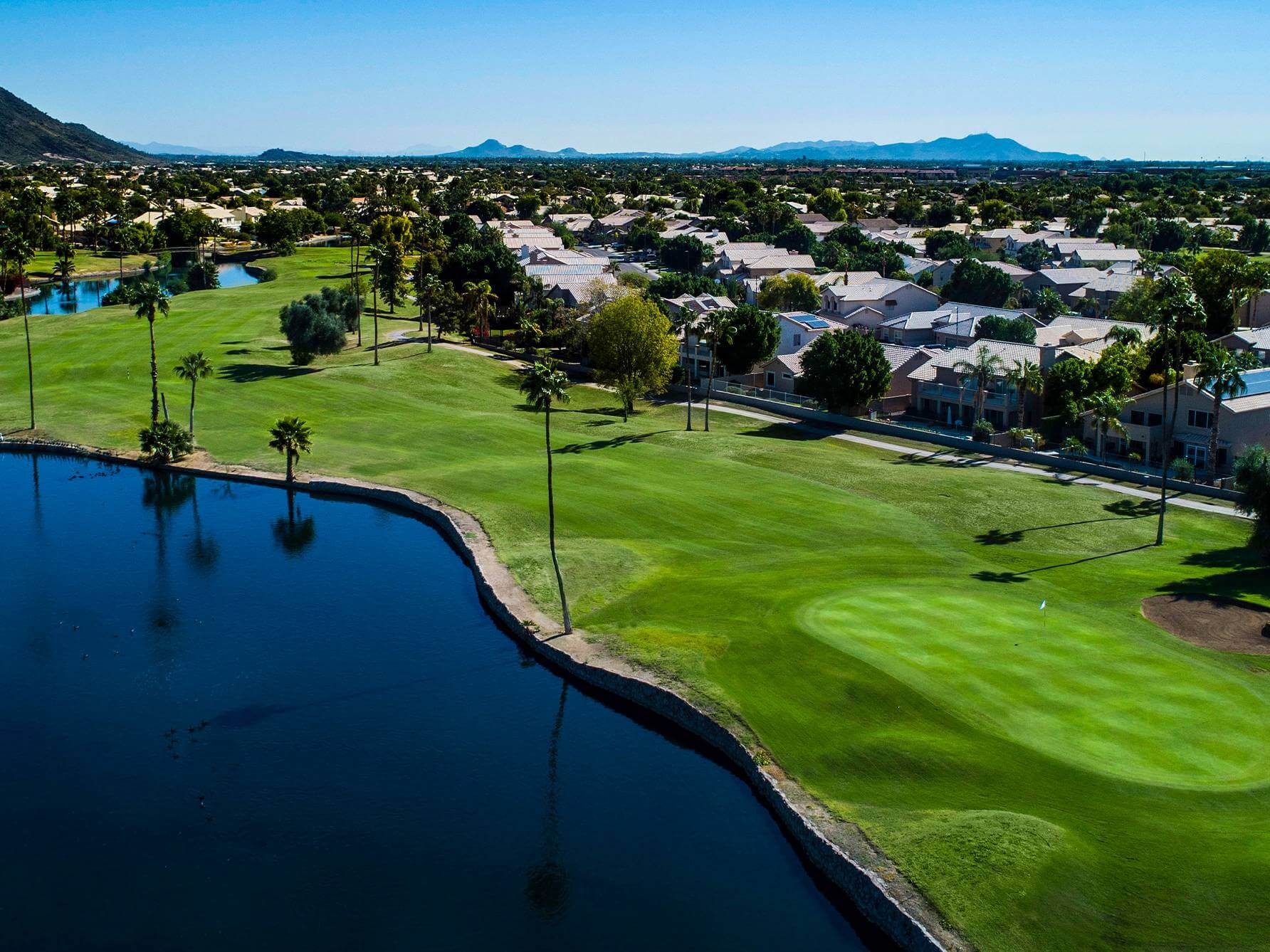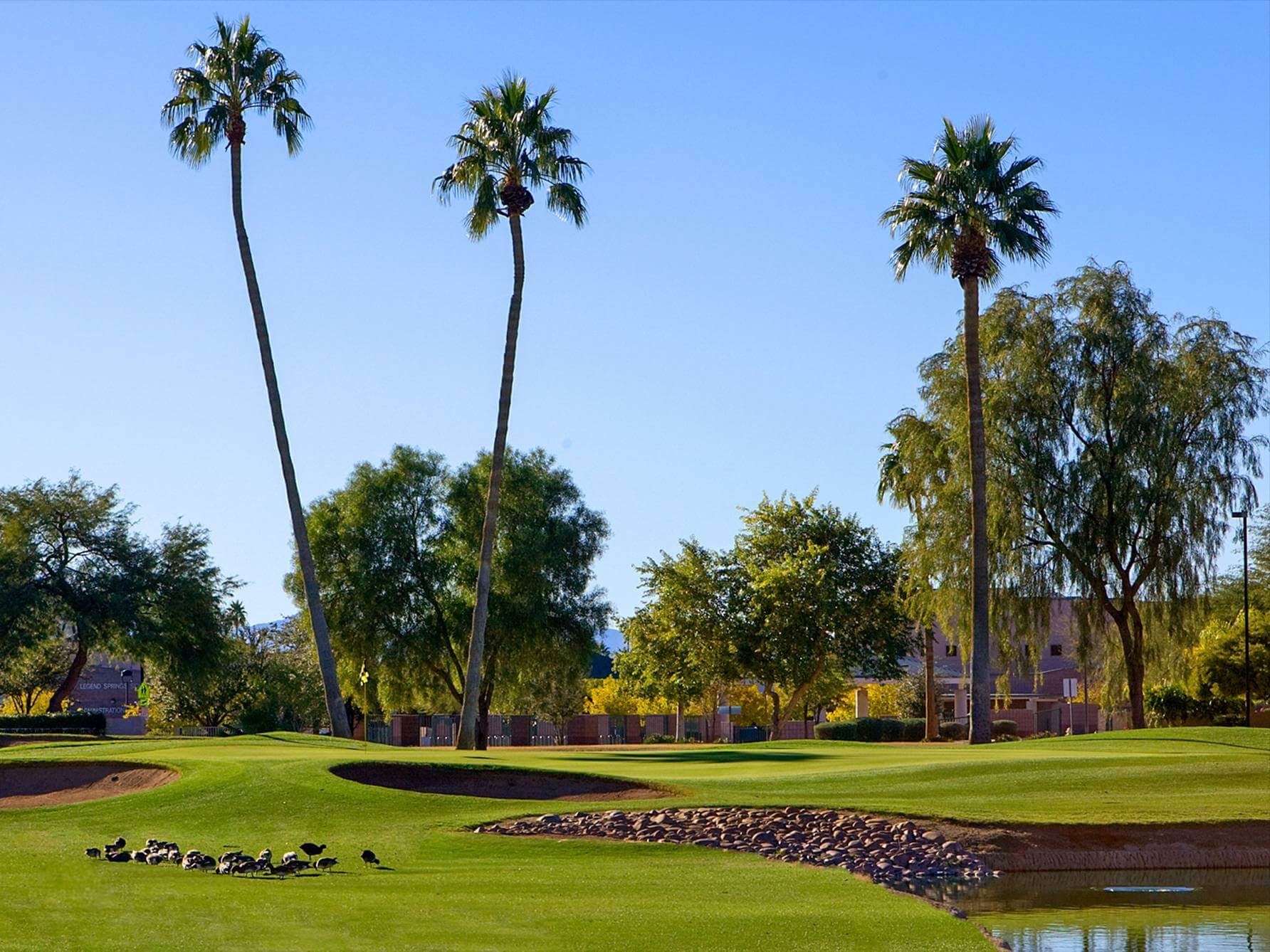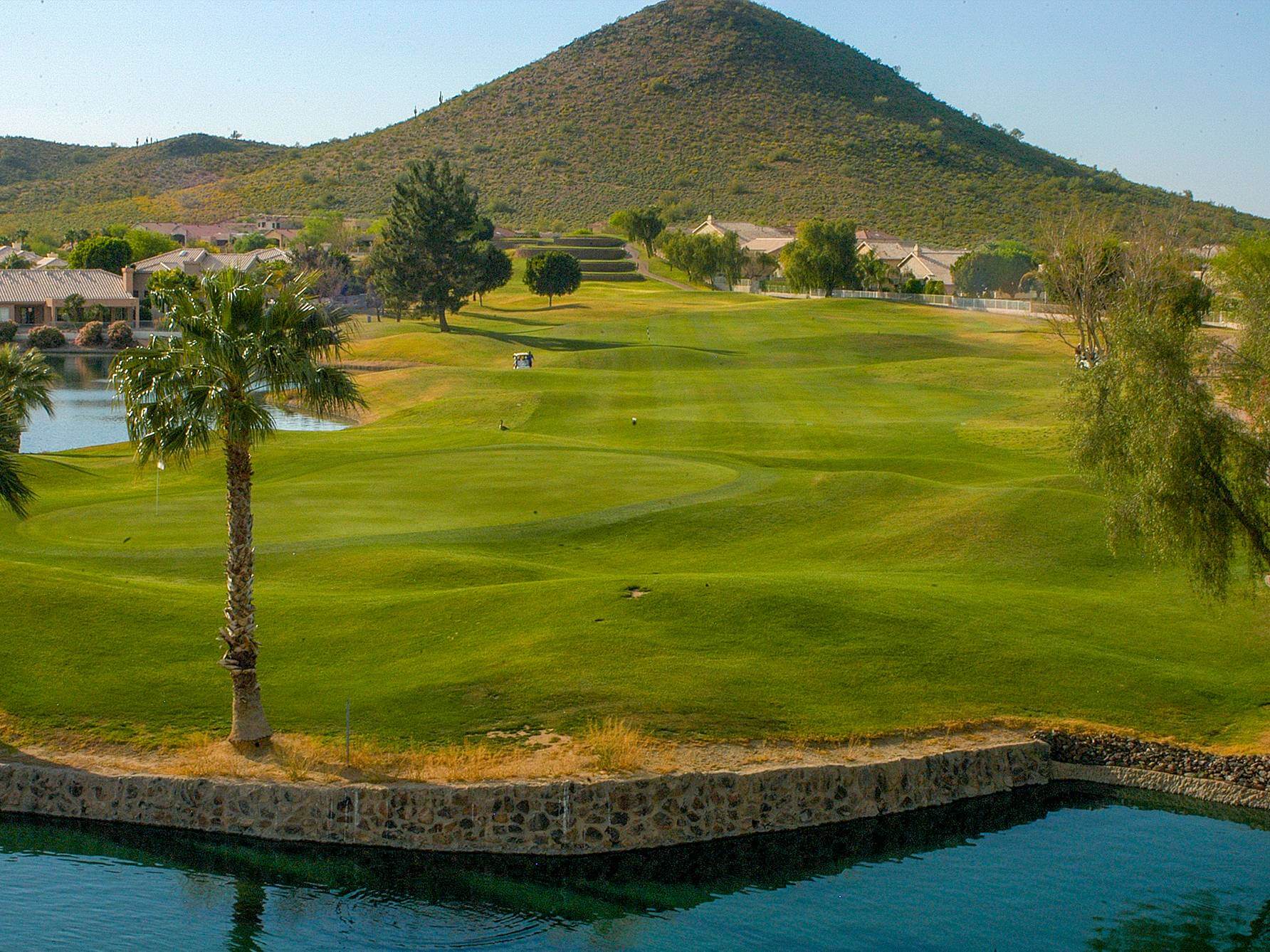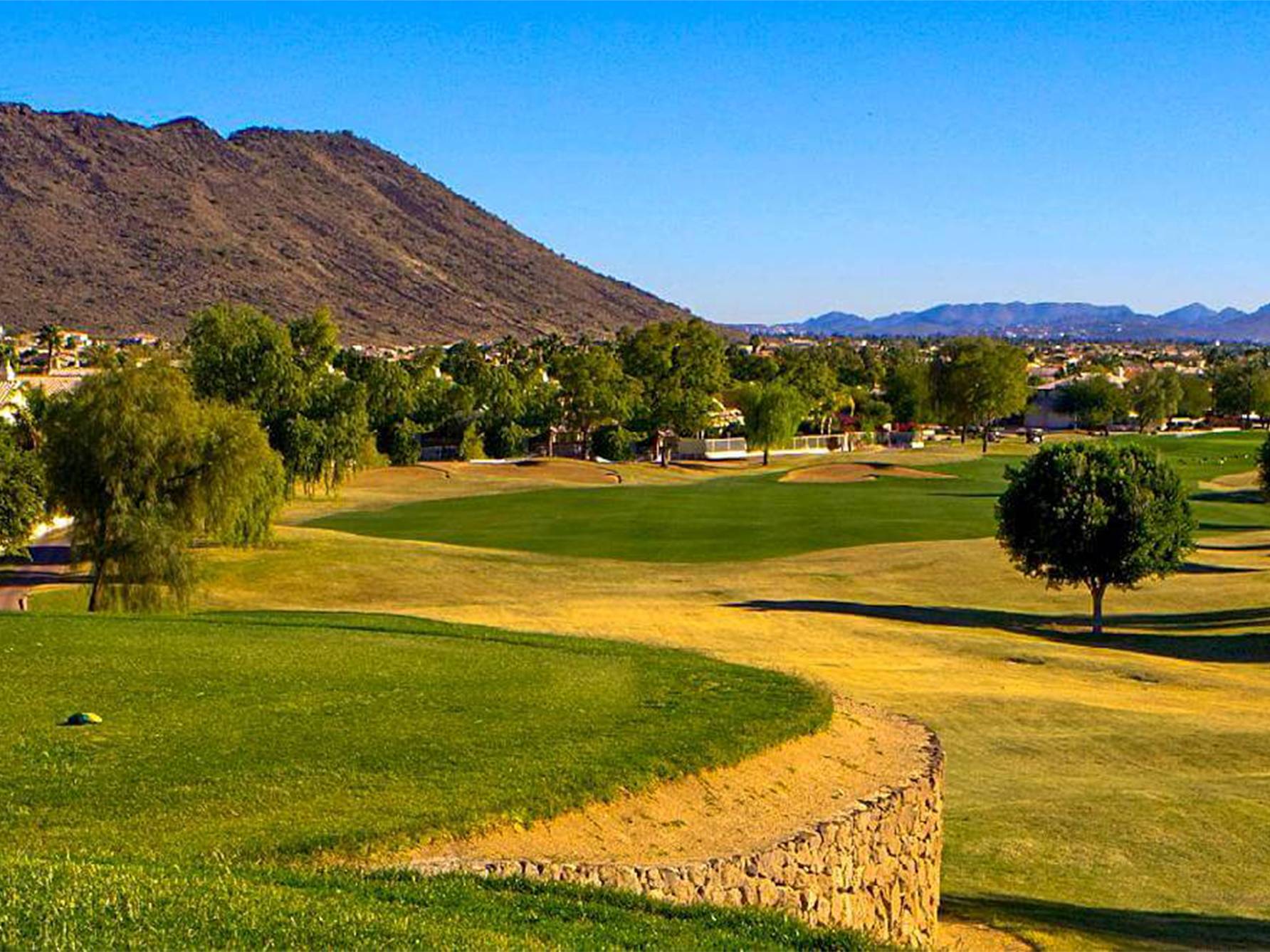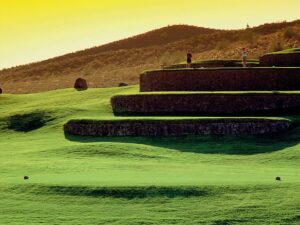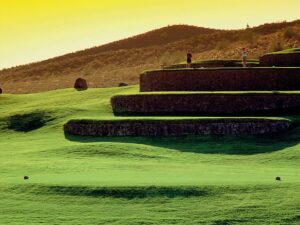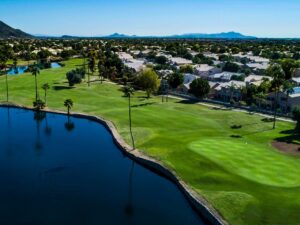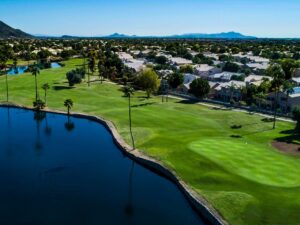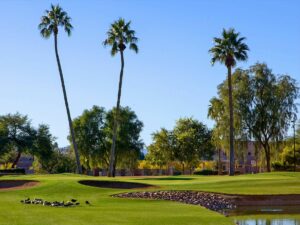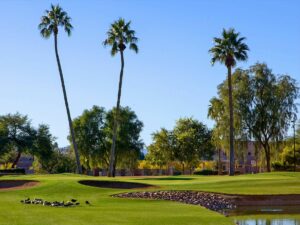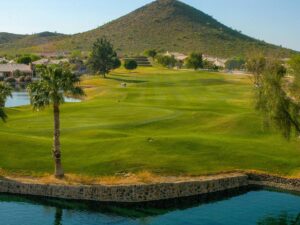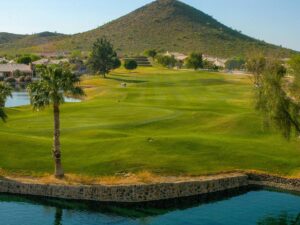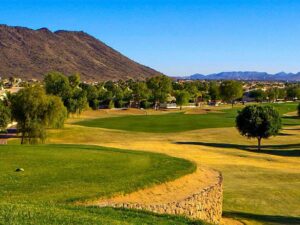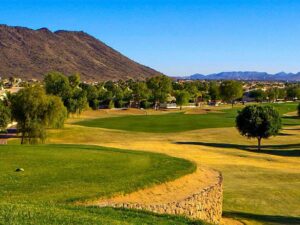 Course Review – The Legend at Arrowhead
Built in 1986 and designed by Arnold Palmer, the Legend at Arrowhead is simply Palmeresque: The fairways are generous, inviting a big rip from the tee box; the temptations for the dramatic shot are numerous and tantalizing; and the quick, deceptive, undulating greens are swathed in bunkers and mounds. It is a risk to reward course. As Arnold has often said, "Be long, but be accurate." No wonder the Legend at Arrowhead is a favorite of his, and of everyone who plays it. It is a challenge to low handicappers and motivates high handicappers. The course rolls gently through brush-covered lava hills. Palmer's design concept, though conventional, does not lack contemporary touches. Grass runs from tee to green, with the fairways marked by undulations and berms that lend definition and direction to each hole. Twisting, stretching bunkers literally snake down the fairways, menacing the generous landing area. However, where a hole doglegs to some degree, the enormous fairway bunkers help define the target area. Overall, six lakes come into play, adding both challenge and aesthetics. Putting at the Legend creates the most obvious obstacle to a low score, as every golfer must negotiate the multi-tiered, fast-breaking greens.
Other Information – The Legend at Arrowhead
Designer: Arnold Palmer
Year Opened: 1986
Awards: The Legend at Arrowhead plays host to the Gateway Tour, FBR Qualifying and The Pepsi Tour
Practice Facilities: Driving range, putting green, and chipping green
Range Balls Included: No
19th Hole: Newly built restaurant has seating outside on the patio which offers a relaxing and spectacular setting overlooking the picturesque lake.
Recommended handicap: The course is challenging, but if the proper tee box is selected, golfers of all levels will enjoy the course, even very high handicap players. If you have under a 10 handicap, you will especially enjoy the challenge from the tips.
1 -10 Course Rating by Meridian's Golf Specialists: 7 ½
Comments by Meridian Guests: "I loved the water holes." "It's a huge challenge. I spent so much time in the sand I thought I was at the beach."
"Arnold got me on every hole. Once I got past the water and the sand then I would still have to putt on those deceptive greens." "I enjoyed the challenge. It was a fun course with a mix of different holes."
The Drive Only 25 minutes to the Legend at Arrowhead in Glendale.