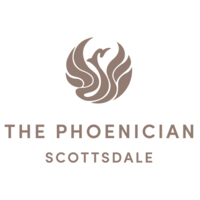 Phoenician Golf Club
6000 E Camelbackn Rd Scottsdale, AZ 85251
| Quick Info | Tee | Par | Length | Rating | Slope |
| --- | --- | --- | --- | --- | --- |
Holes: 18
Par: 71
Length: 6518 yards
Slope: 129
Rating: 70.5
Year built: 1981
Architect(s): Jack Snyder, Ted Robinson, Sr., Ted Robinson, Jr., Forrest Richardson, Phil Smith, Gage Davis
Greens: TiffEagle Grass
Fairways: 419 Bermuda
Season: Year round
Summit (W)
71
6518 yards
78
138
Summit
71
6518 yards
71.8
129
Junction
71
6003 yards
69.6
124
Junction (W)
71
6003 yards
75.7
134
Switchback
71
5350 yards
68.2
119
Switchback (W)
71
5350 yards
74.5
131
Trailhead
71
4594 yards
63.2
105
Trailhead (W)
71
4594 yards
68
122
Carts (included in green fees)
Clubs
Driving range
Range Balls
Pitching/chipping area
Putting green
Teaching Pro
The Phoenician Golf Club Review
The Phoenician Golf Course is a prestigious golfing destination situated in the heart of Scottsdale, Arizona. Part of The Phoenician, a Luxury Collection Resort, this golf course has garnered a reputation for its lush green fairways, breathtaking desert views, and exceptional luxury experience.
Designed by renowned golf course architect Ted Robinson Sr., the original 18-hole course opened in 1981. However, in recent years, the Phoenician underwent a significant transformation, resulting in a completely new and enhanced golfing experience. Reimagined by architect Phil Smith, the course reopened in 2018 with a completely new layout, featuring 18 redesigned holes that reflect the unique character of the Sonoran Desert landscape.
The Phoenician Golf Course in Scottsdale, Arizona, offers a dynamic and challenging layout that caters to golfers of all skill levels. The course is characterized by rolling fairways, strategically placed bunkers, and undulating greens that require precision and strategy to navigate effectively. Water features, including reflective lakes and meandering streams, add both beauty and complexity to the course, making it a true test of golfing skills.
One of the standout features of the Phoenician Golf Course is its unparalleled views of the surrounding desert landscape and the nearby Camelback Mountain. These scenic vistas provide a captivating backdrop while playing, enhancing the overall experience and reminding golfers of the unique beauty of the Arizona desert.
The Phoenician Golf Course in Scottsdale, Arizona, is renowned not only for its exceptional golfing facilities but also for its world-class amenities and services. The golf club features a well-appointed clubhouse, fully equipped pro shop, and professional golf instruction programs. Golfers can warm up at the driving range or practice on the putting greens before teeing off on the course.
The Phoenician Golf Club stands as a symbol of luxury and sophistication within the vibrant golfing scene of Scottsdale, Arizona. Its impeccable design, breathtaking vistas, and dedication to providing an elevated golfing experience make it a must-visit destination for golf enthusiasts seeking both challenge and opulence in a picturesque desert setting.
1-10 Course Rating by Meridian's Golf Specialists: 9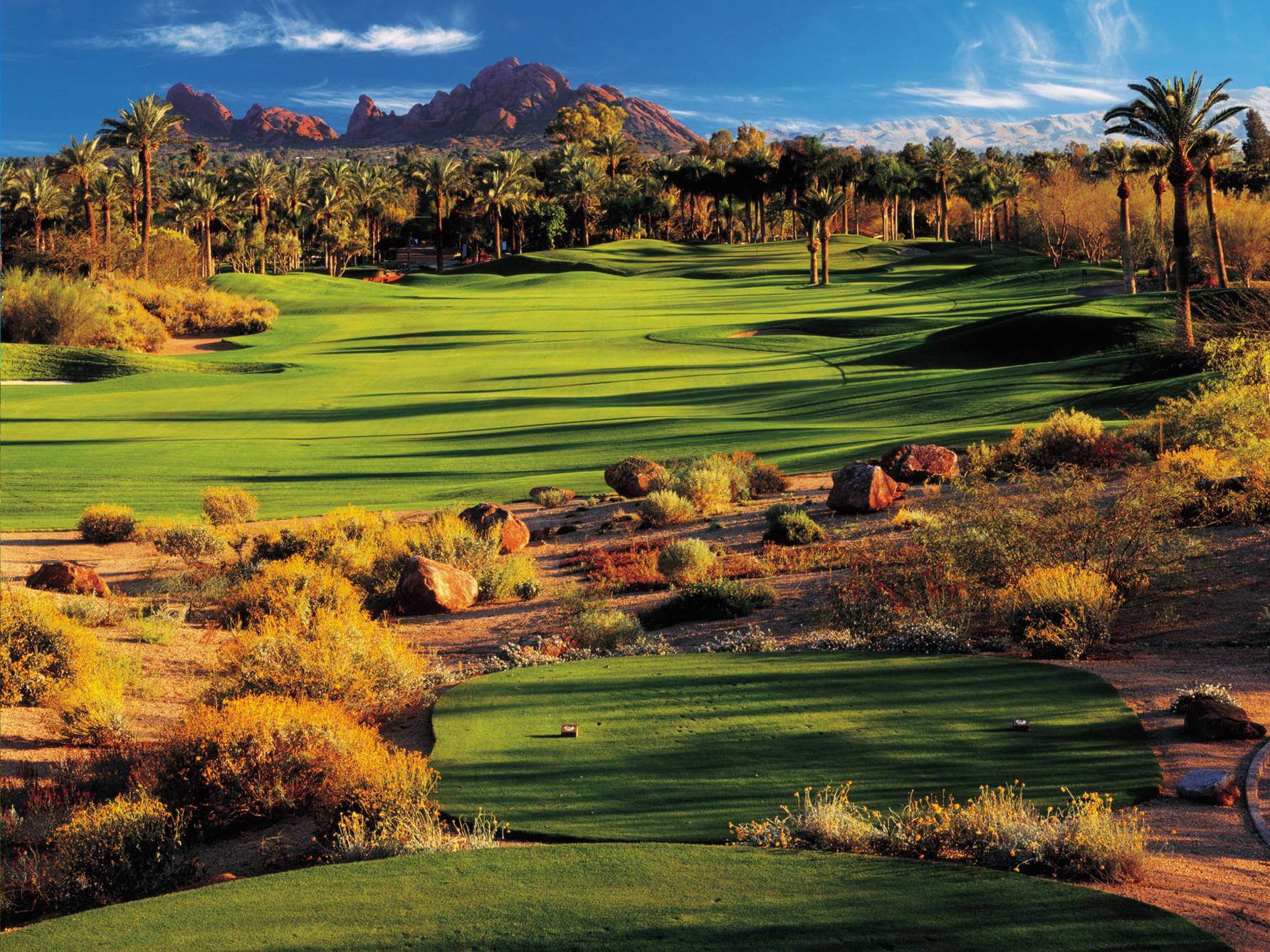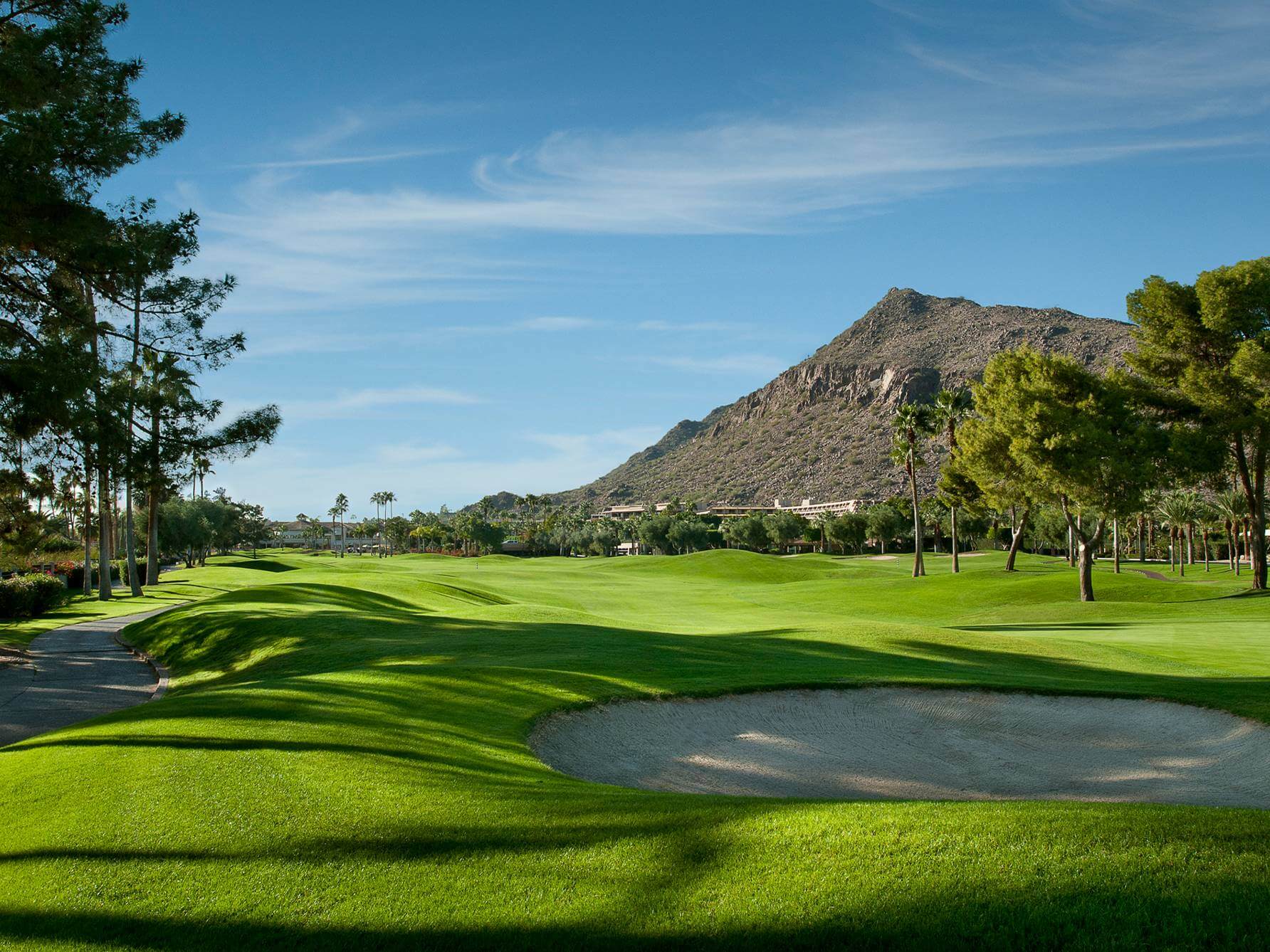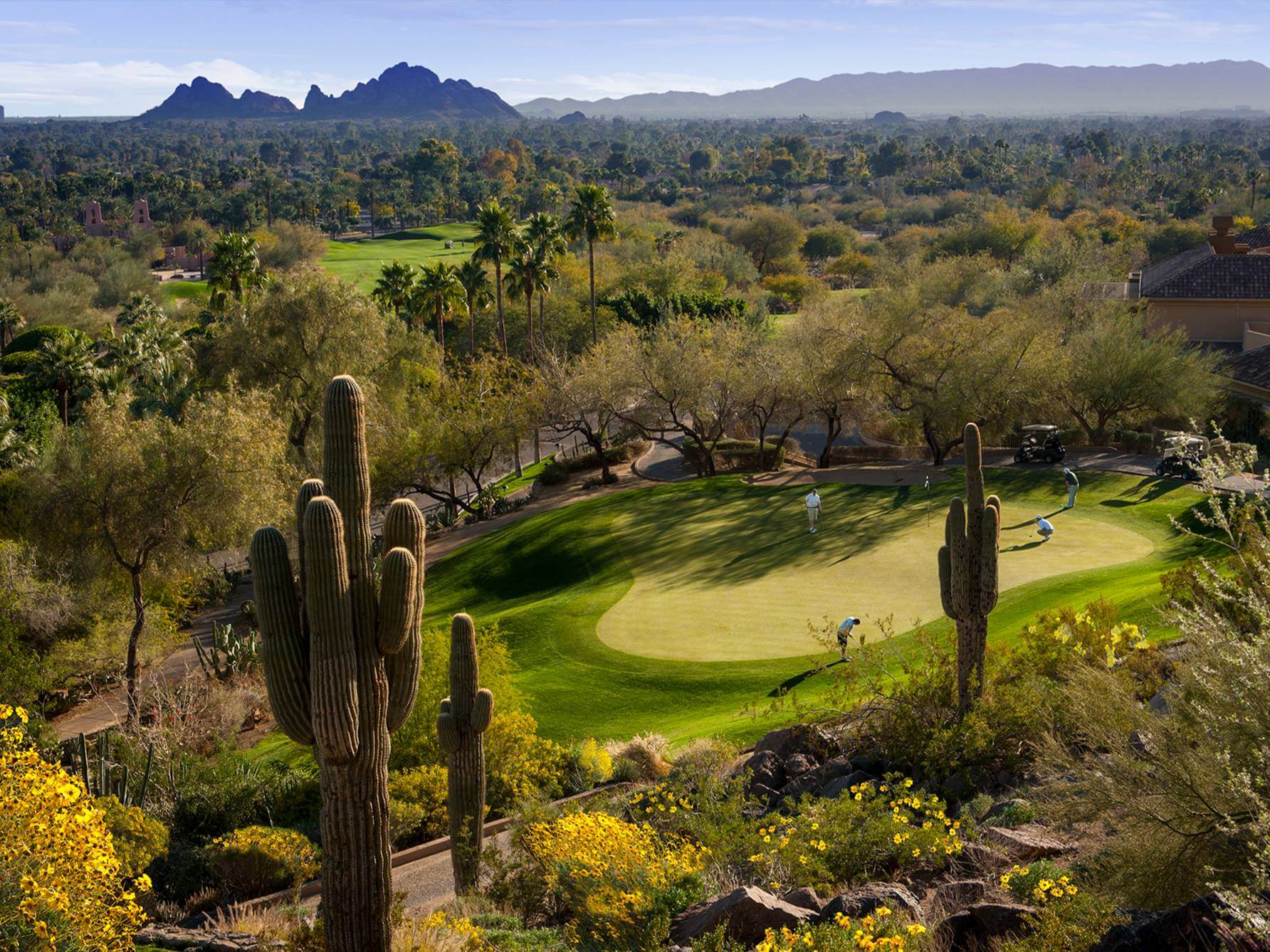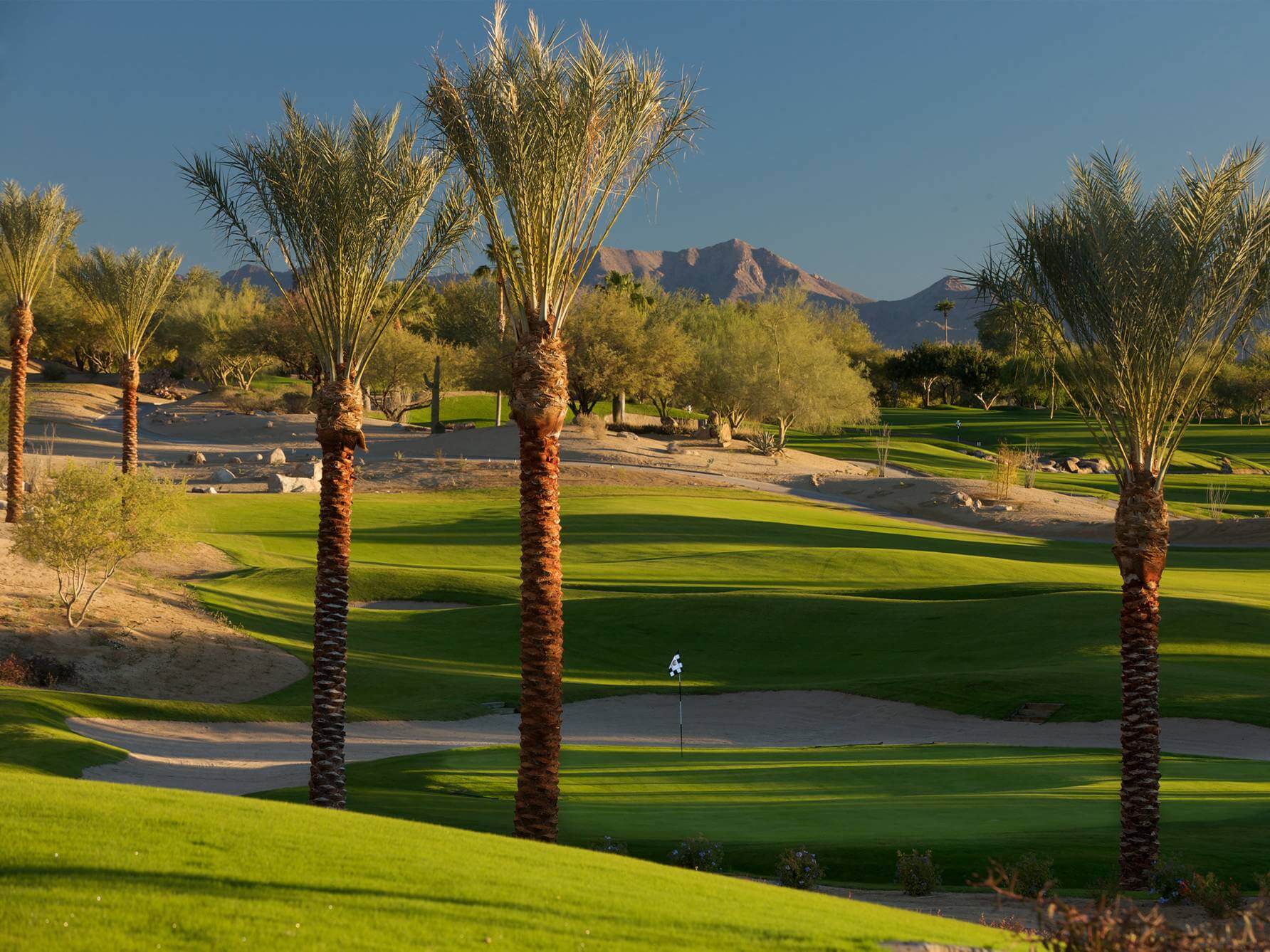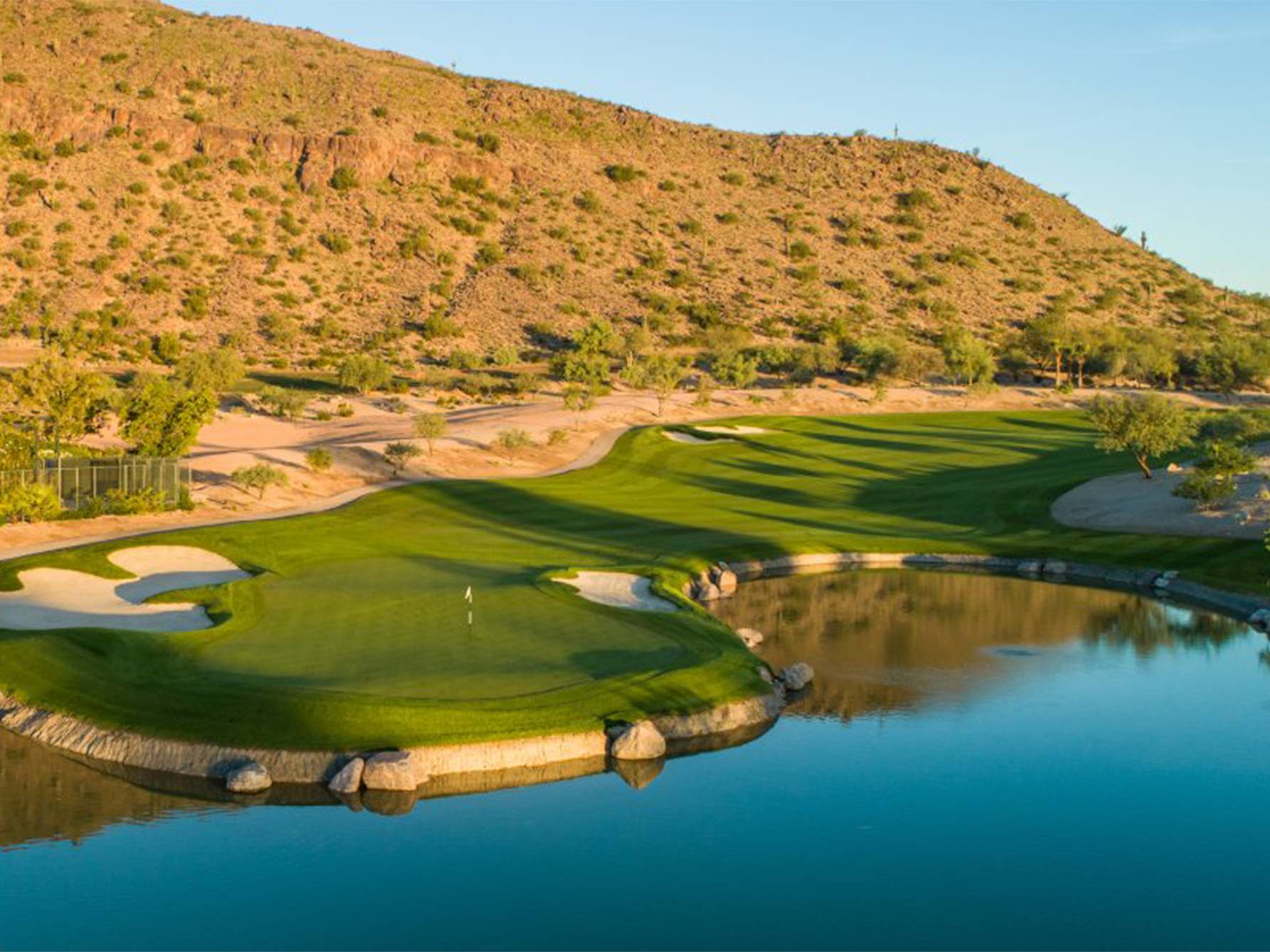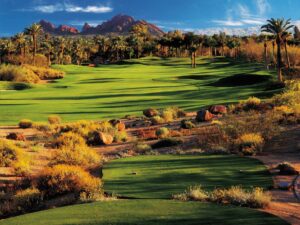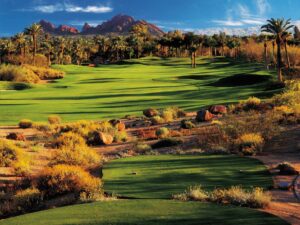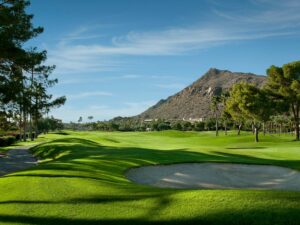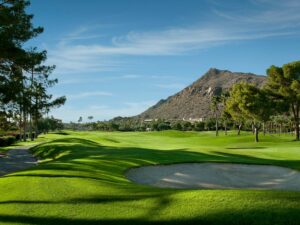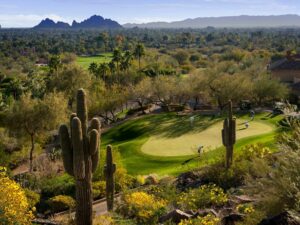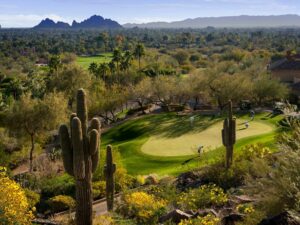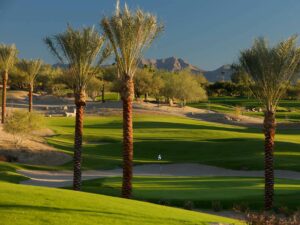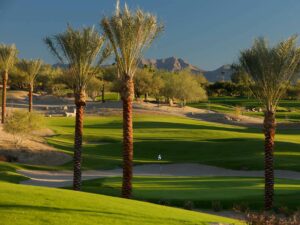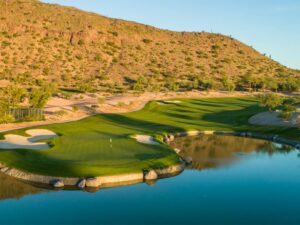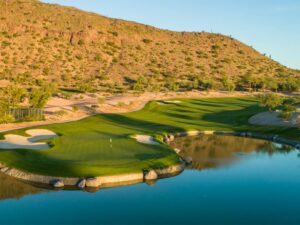 The Phoenician Golf Club Review – Additional Info:
Credit cards accepted: VISA, MasterCard, Amex, Discover
Dress Code: Collared shirt and bermuda shorts required. No denim.
Drive: The Phoenician Golf Club is about a 15-minute drive from Meridian CondoResorts.