Verde River Golf & Social Club
17405 East Desert Vista Trail Rio Verde, AZ 85263
| Quick Info | Tee | Par | Length | Rating | Slope |
| --- | --- | --- | --- | --- | --- |
Holes: 18
Par: 72
Length: 7058 yards
Slope: 138
Rating: 72.7
Year built: 2006
Architect(s): Ken Kavanaugh; remodeled by Tom Lehman in 2016
Season: Year round
Gold
72
7031 yards
72.6
137
Gold/Silver
72
6730 yards
71
130
Silver
72
6516 yards
69.9
127
Silver (W)
72
6516 yards
76.7
134
Silver/Copper
72
6294 yards
68.5
123
Silver/Copper (W)
72
6294 yards
75
131
Copper
72
6001 yards
67.3
116
Copper (W)
72
6001 yards
73.6
128
Copper/Teal (W)
72
5573 yards
71.5
123
Copper/Teal
72
5573 yards
65
110
Teal
72
5077 yards
62.6
106
Teal (W)
72
5077 yards
68.7
120
Carts (included in green fees)
Clubs
Driving range
Range balls
Pitching/chipping area
Putting green
Teaching Pro

Caddies
Metal spikes
Walking
Verde River Golf Review
Verde River Golf Course, located in Rio Verde, Arizona, is a captivating golfing destination that offers players an immersive experience in the heart of the Sonoran Desert. Renowned for its stunning desert landscape, innovative design, and commitment to providing an exceptional golf experience, Verde River Golf & Social Club has become a notable gem within the Arizona golf scene.
Designed by Tom Lehman and opened in 2007, Verde River Golf Course offers a distinct and refreshing take on desert golf. The course's layout was thoughtfully planned to showcase the natural beauty of the surrounding desert while providing an engaging and strategic challenge for players.
The course at Verde River Golf Club is characterized by its wide fairways, strategically placed bunkers, and greens that require precision in approach shots and putting. The layout features varying elevations and incorporates desert washes, native vegetation, and stunning mountain views that add to the course's aesthetic appeal.
Verde River Golf Course embraces a sustainable and eco-friendly approach to golf course design and maintenance. The course has been designed to work in harmony with the desert ecosystem, incorporating native vegetation and minimizing water usage. This commitment to environmental stewardship enhances the overall golfing experience and showcases a responsible approach to golf course management.
One of the standout features of Verde River Golf & Social Club is its spacious and serene setting. The course's relatively remote location provides golfers with a peaceful escape from the urban hustle, allowing them to fully immerse themselves in the natural surroundings and enjoy the tranquility of the desert.
The course's design encourages players to think strategically and make thoughtful shot selections. The varying tee options cater to golfers of different skill levels, ensuring that both beginners and experienced players can enjoy a rewarding round.
Verde River Golf Club offers a range of amenities to enhance the golfing experience. The clubhouse features facilities for pre-round preparation, post-game relaxation, and dining. The pro shop offers golf equipment, apparel, and accessories to cater to the needs of golfers. Practice facilities, including a driving range and putting greens, allow players to warm up and refine their skills.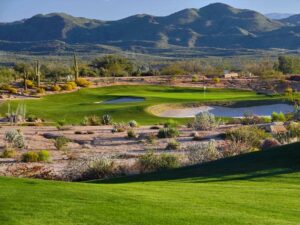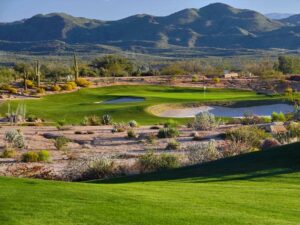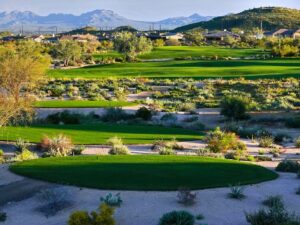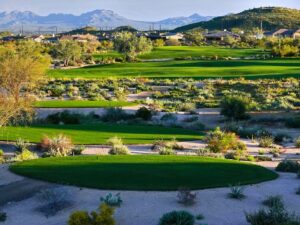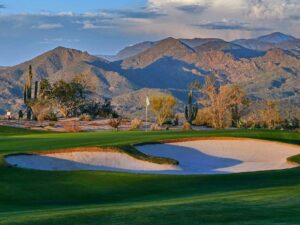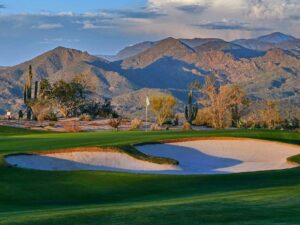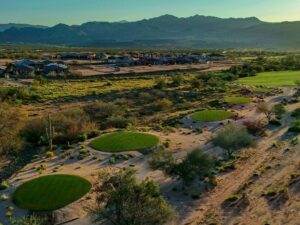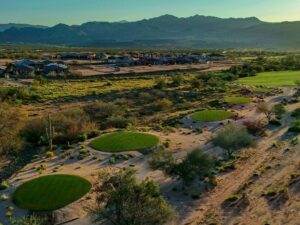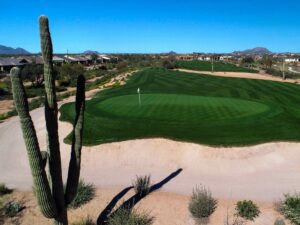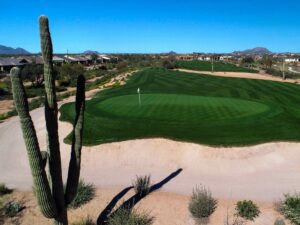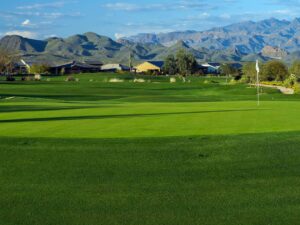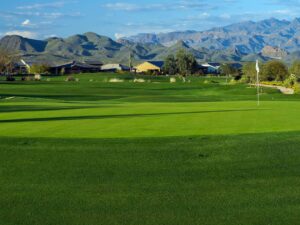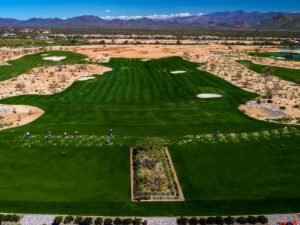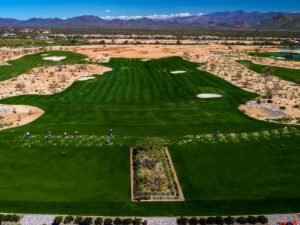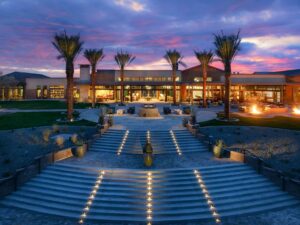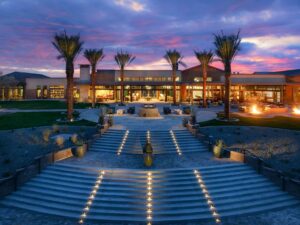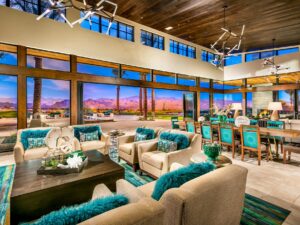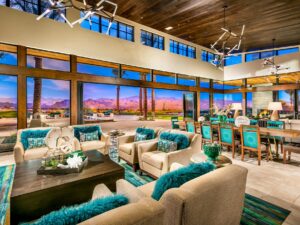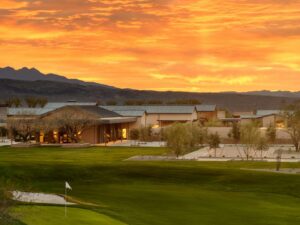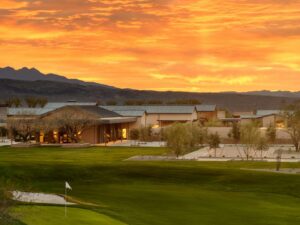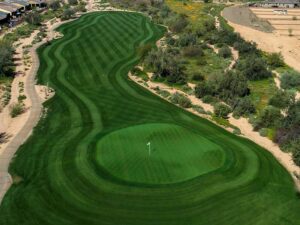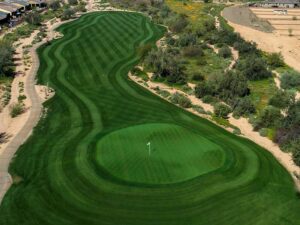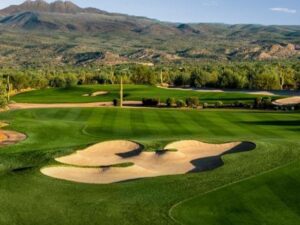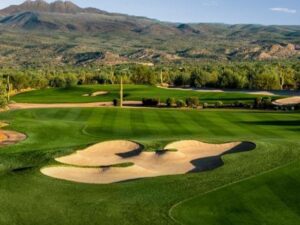 Verde River Golf Review – Additional Info:
Credit cards accepted: VISA, MasterCard, Amex, Discover
Dress Code: No denim, blue jeans, or cut-offs. Collared shirts are required.
Practice Facilities: Driving range, putting green, and chipping green
19th Hole: Needle Rock Kitchen & Tap
Drive: Verde River Golf Club is about a 35-minute drive from Meridian CondoResorts.
Tee Times are Unavailable: As of 2021, Verde River is private.