Las Sendas Golf Course Review Mesa AZ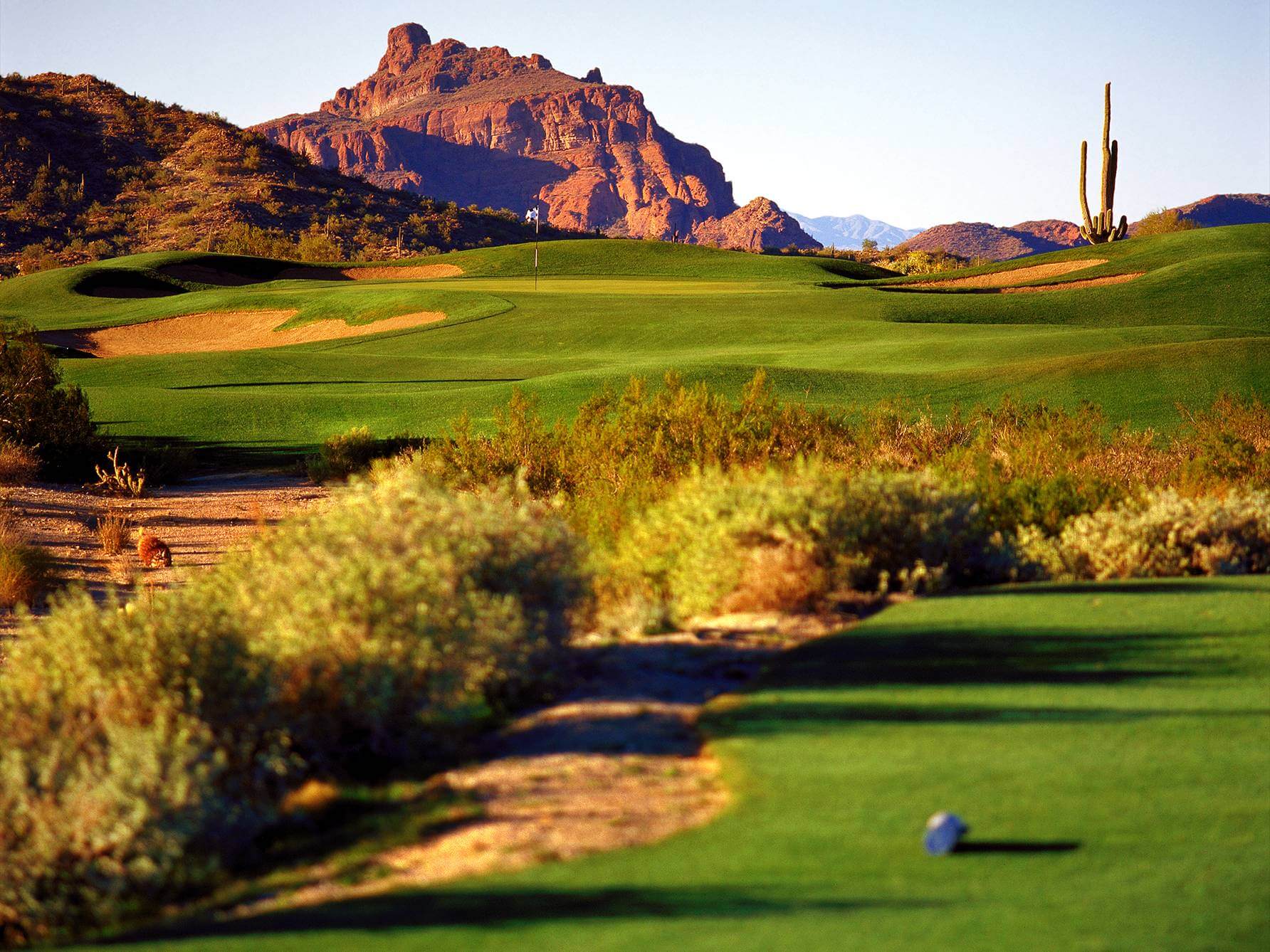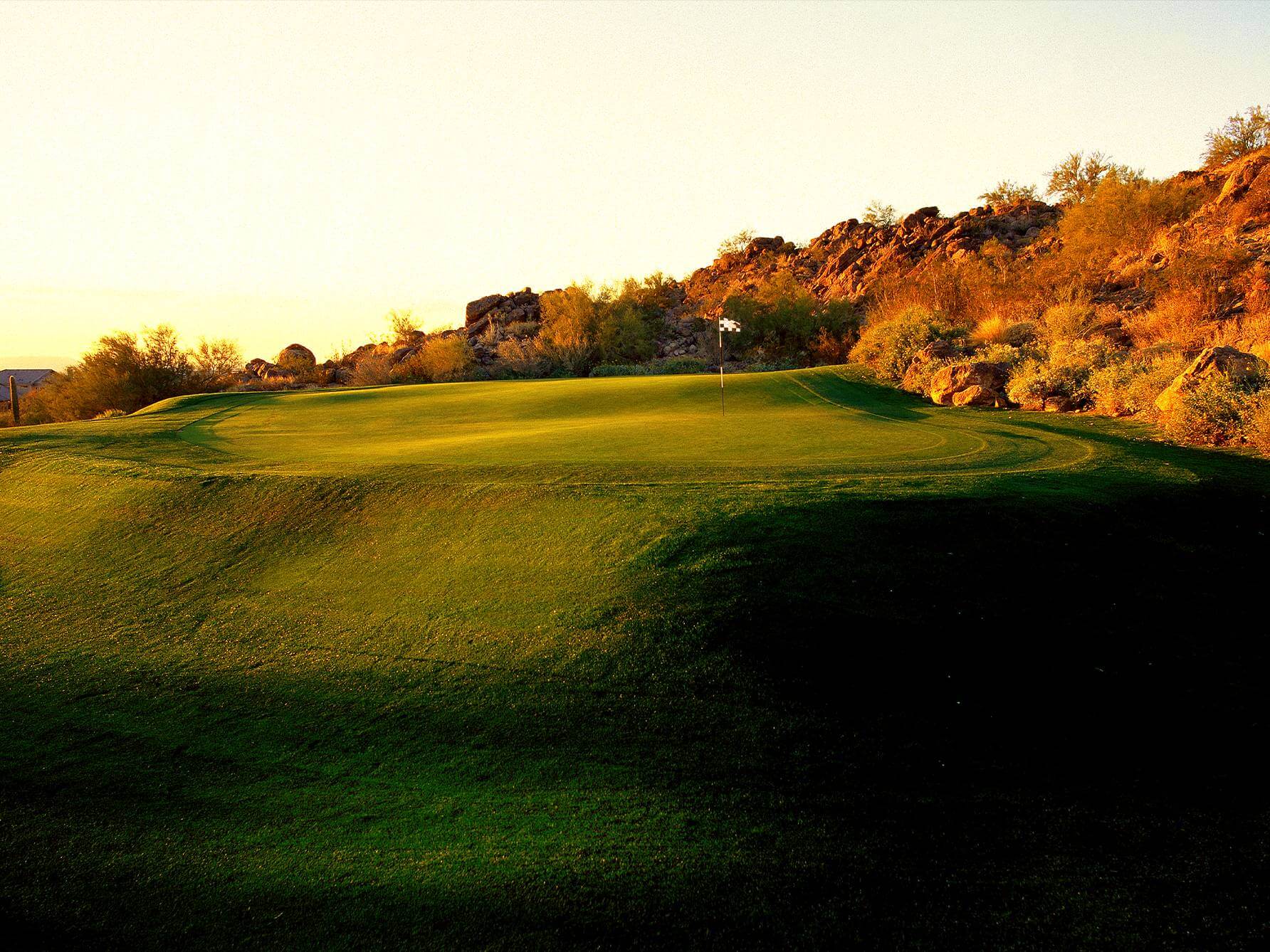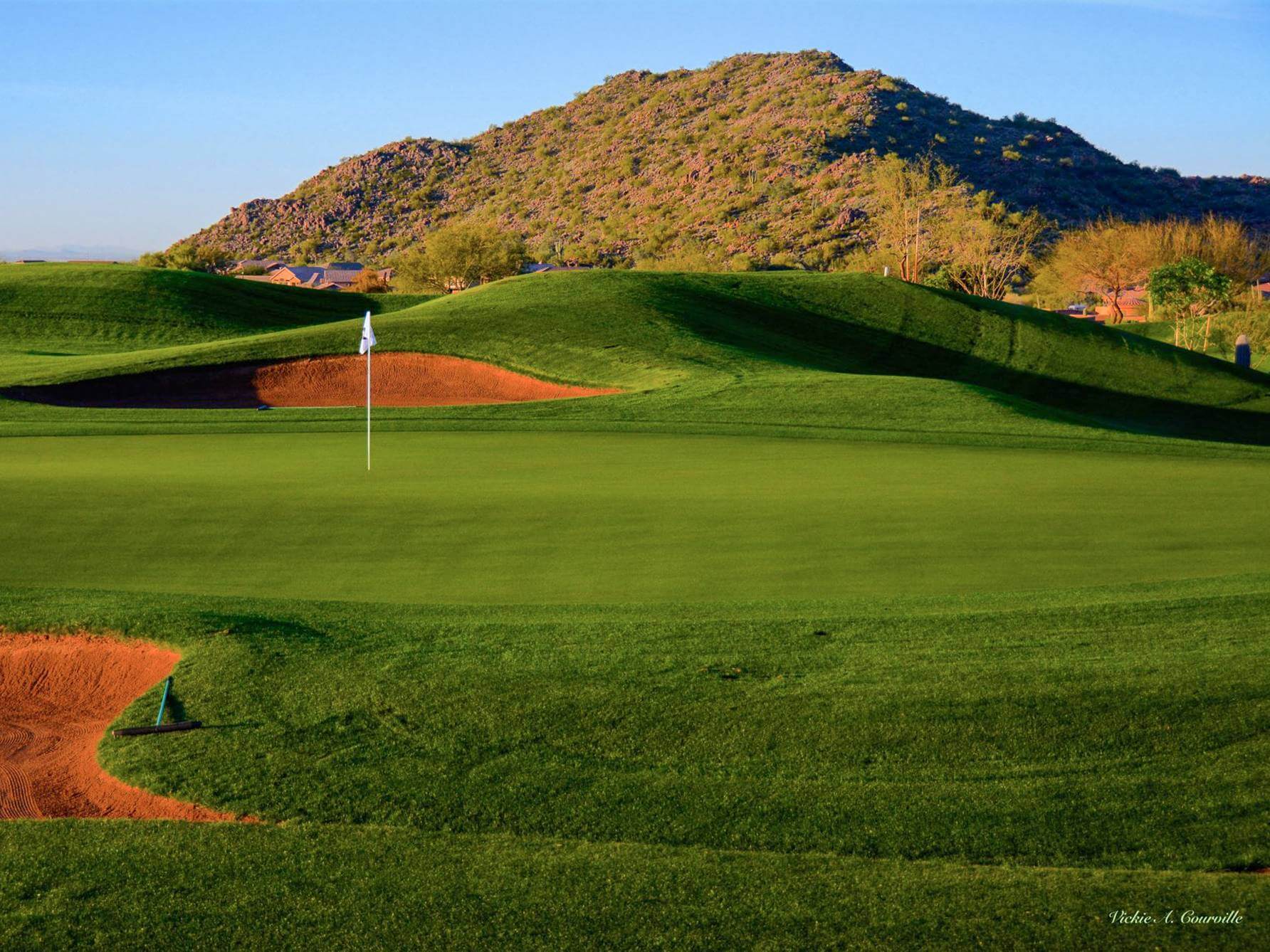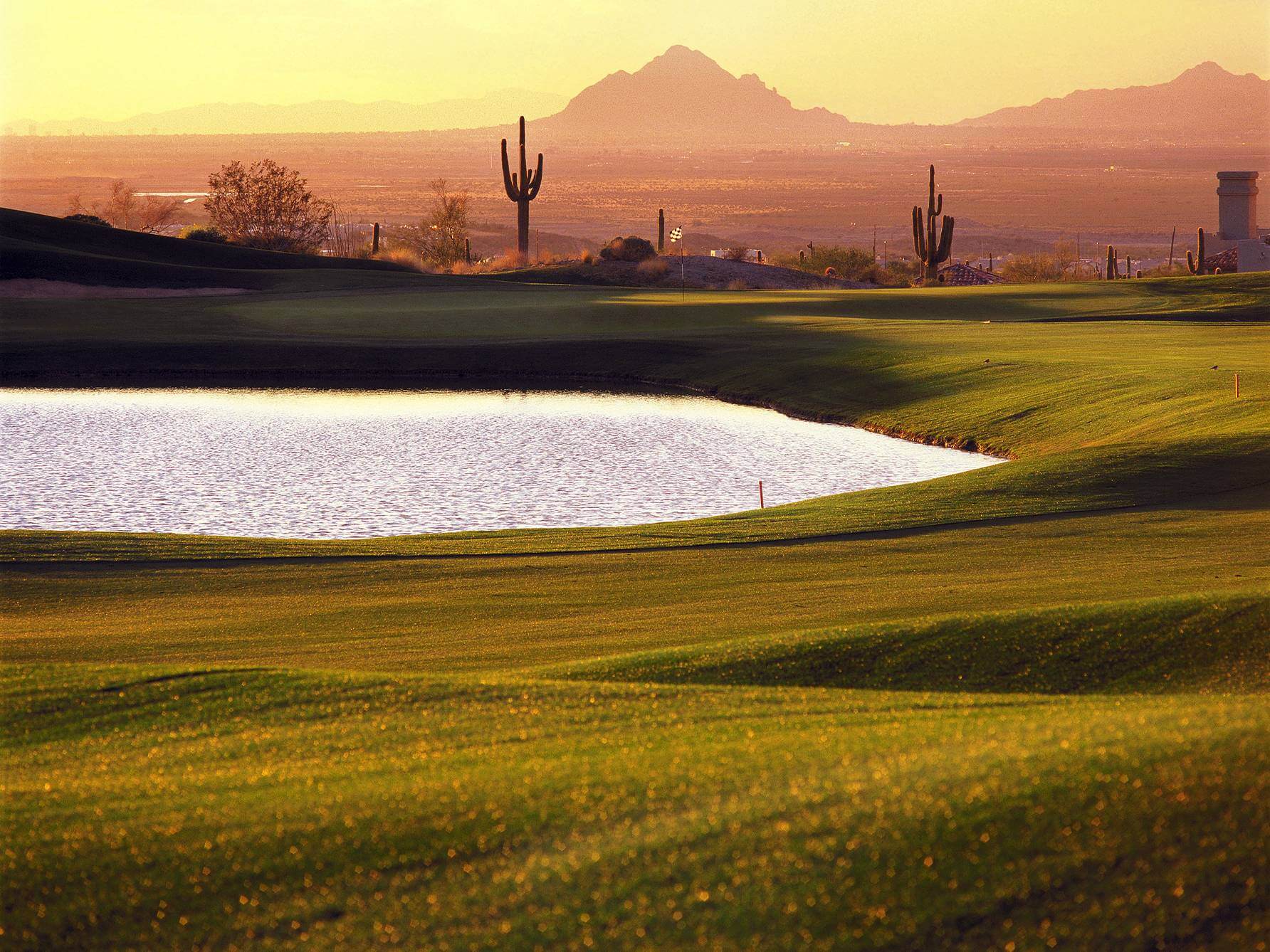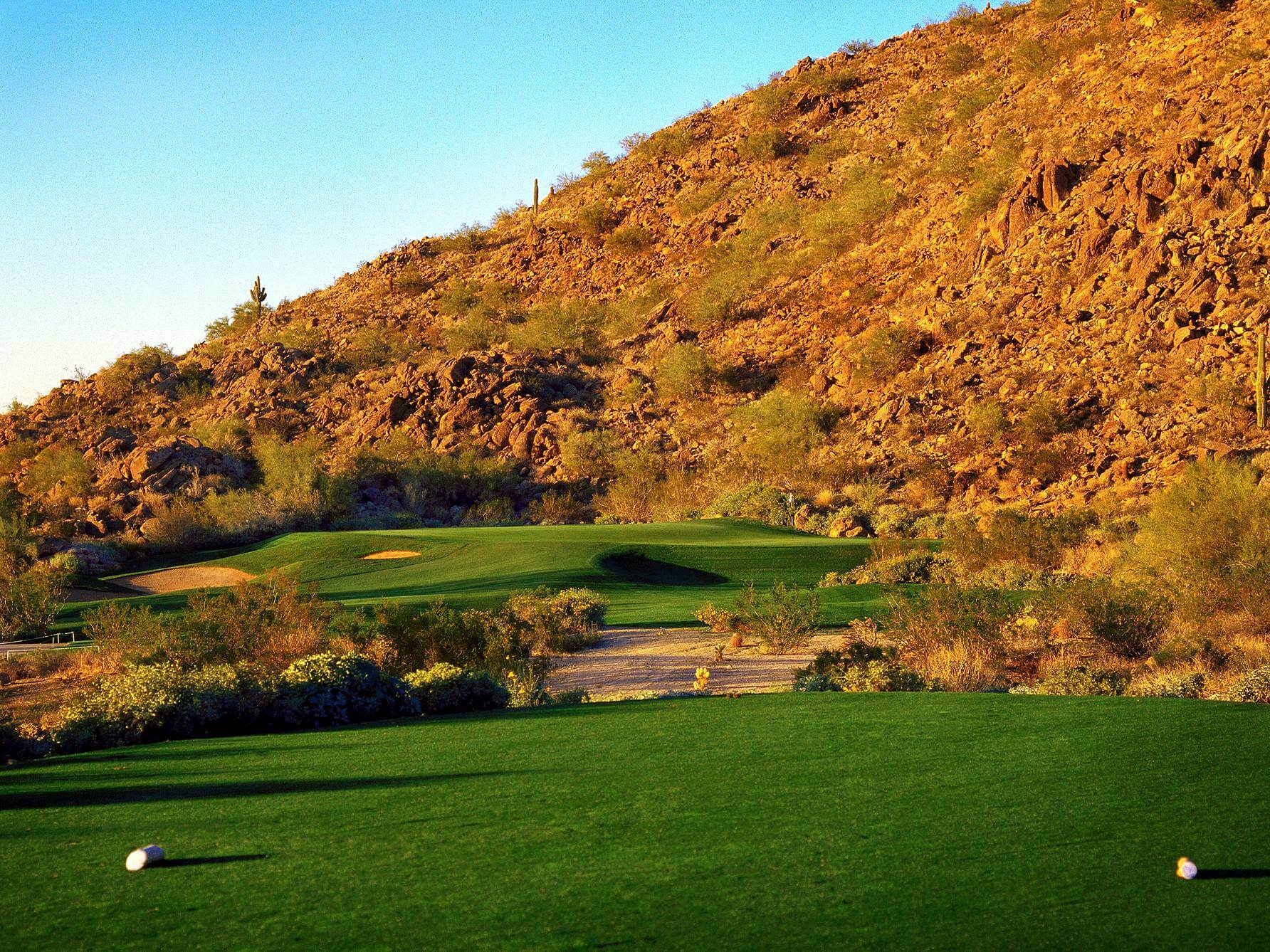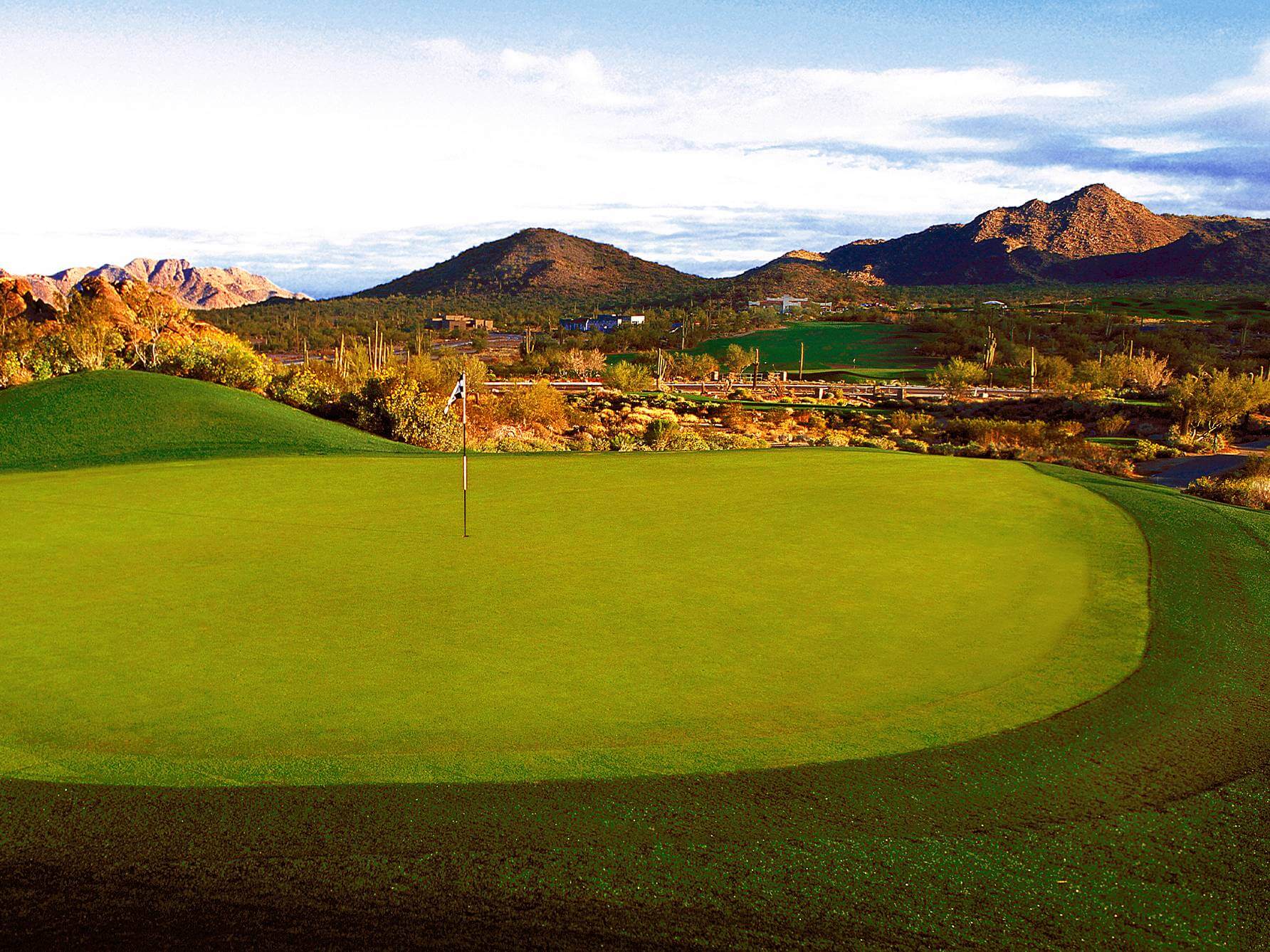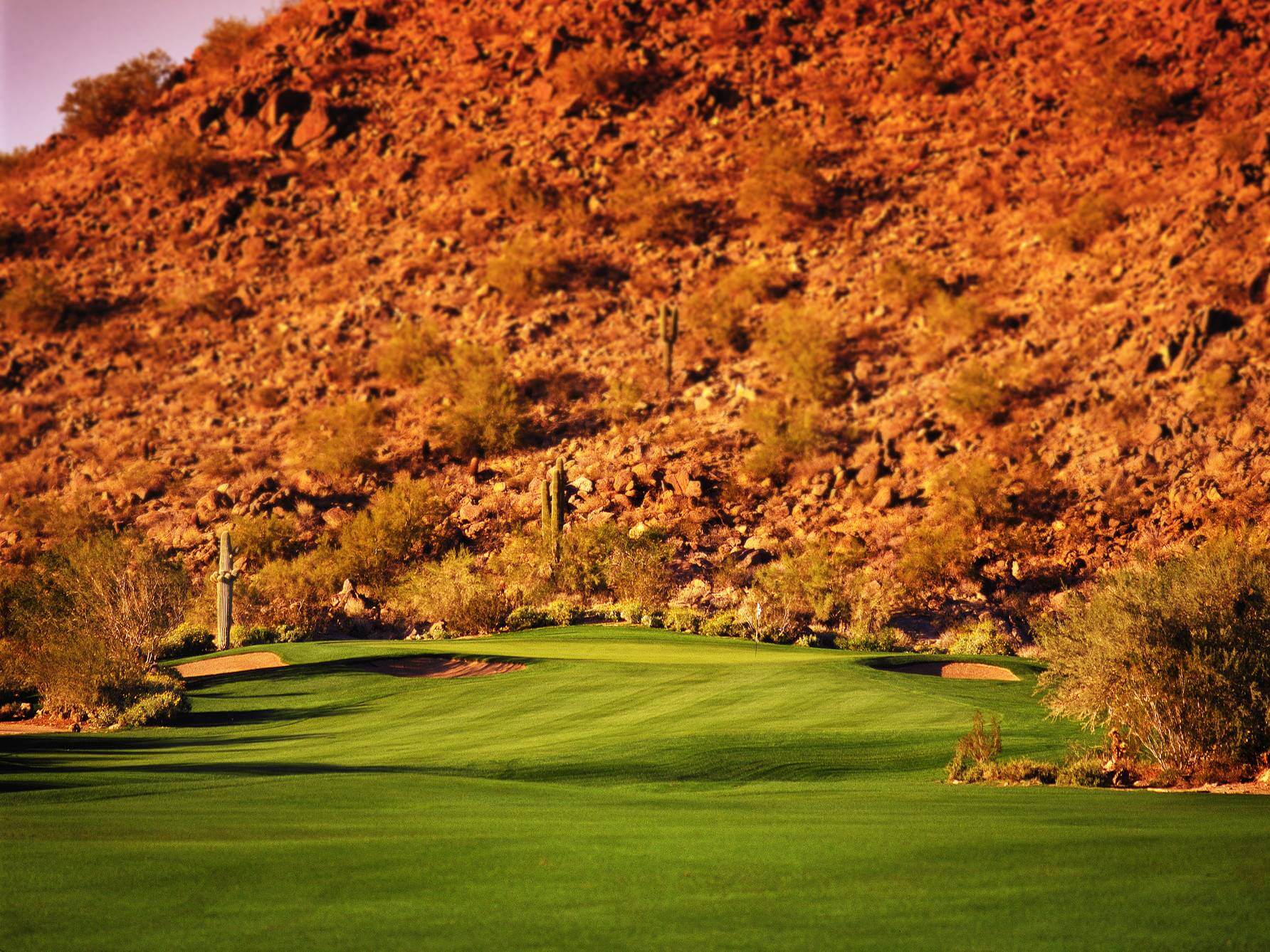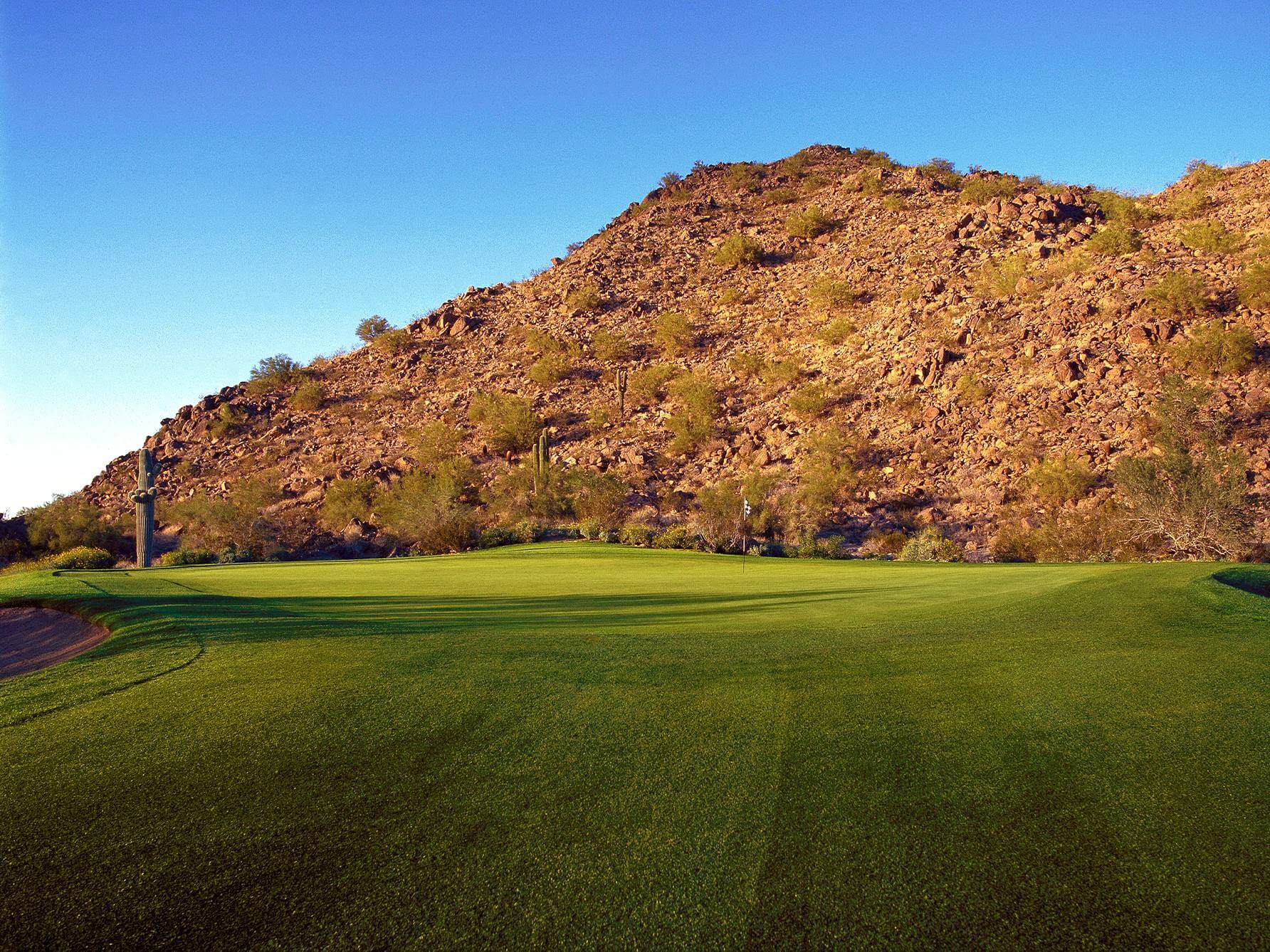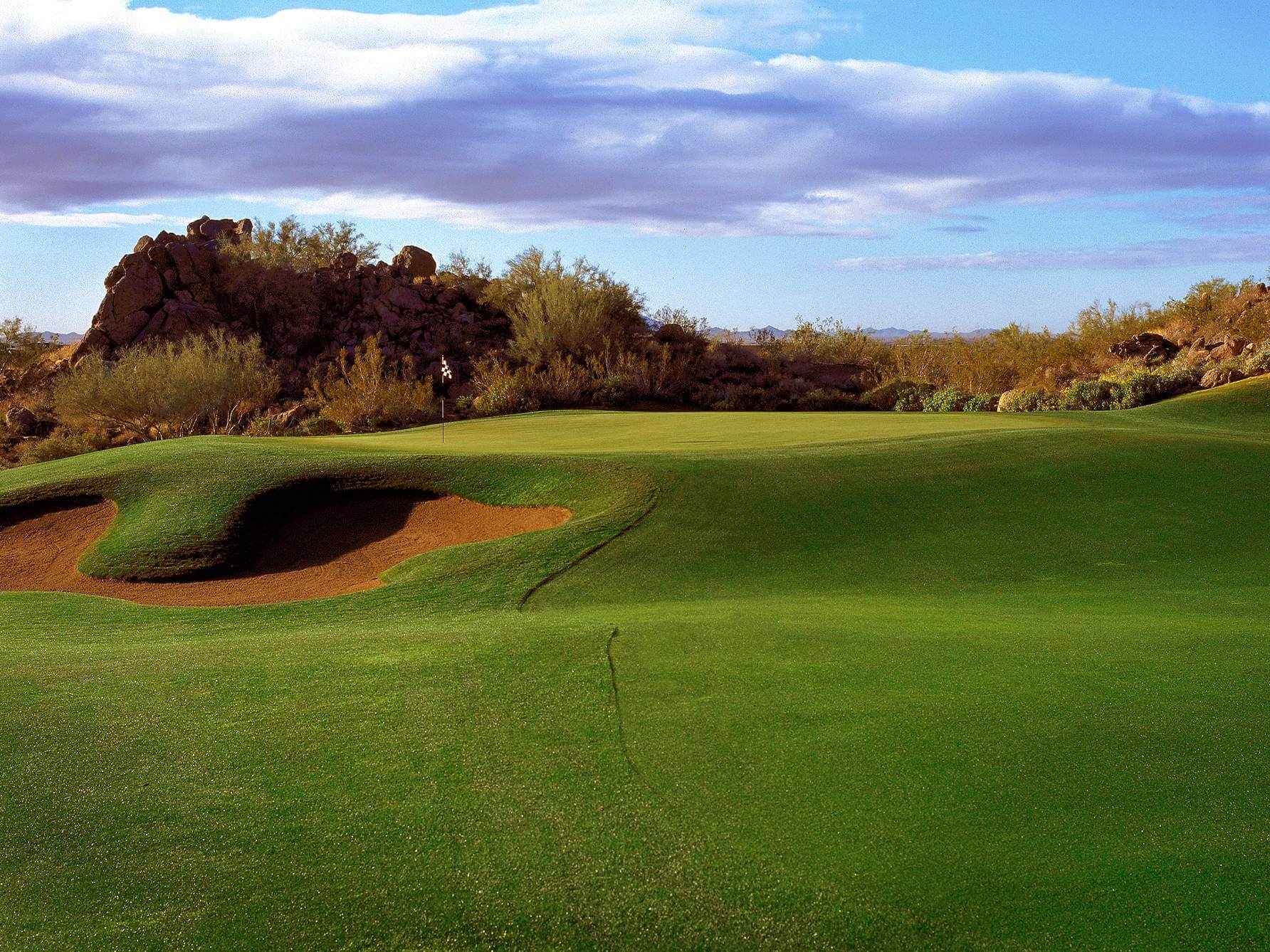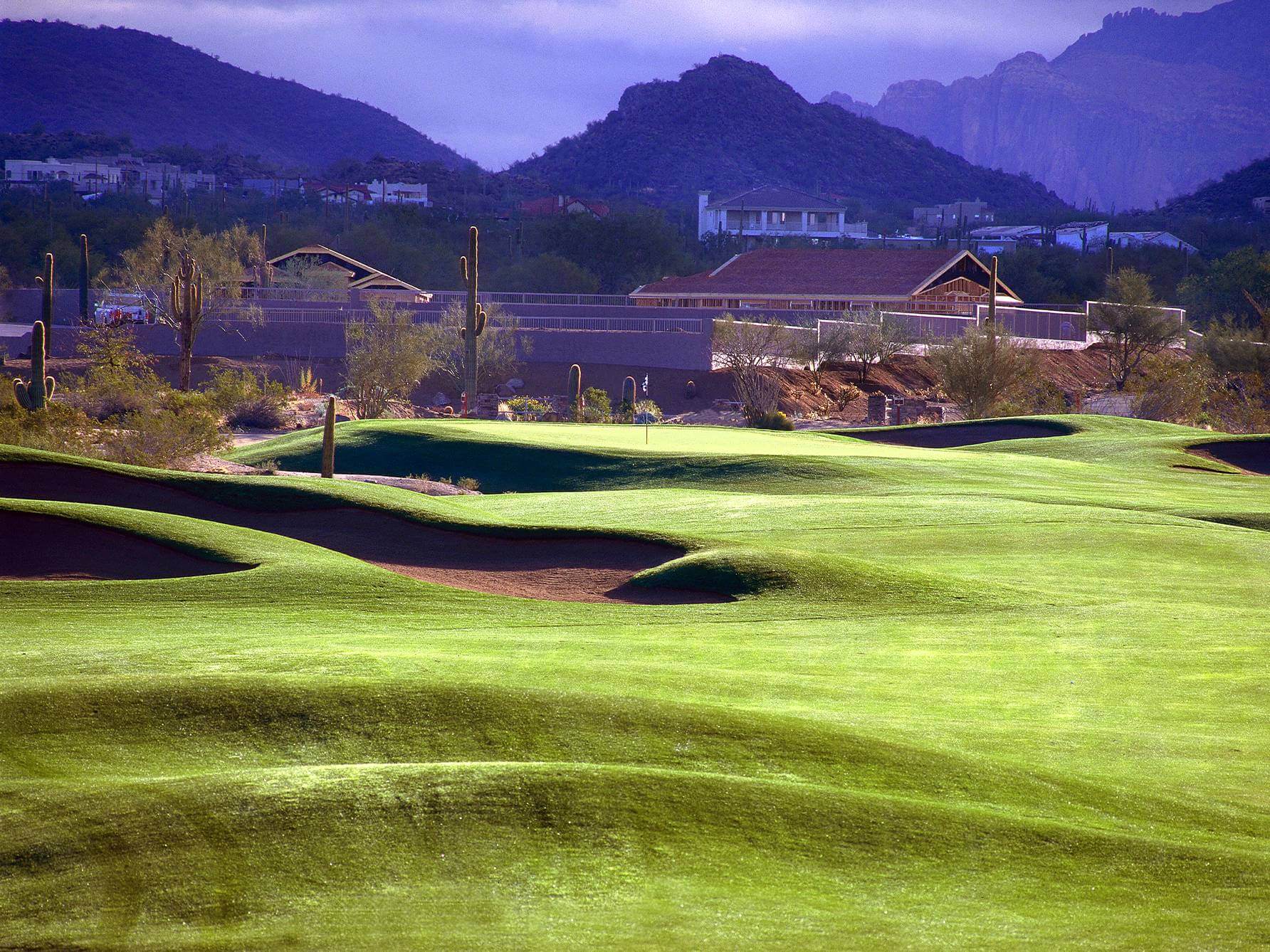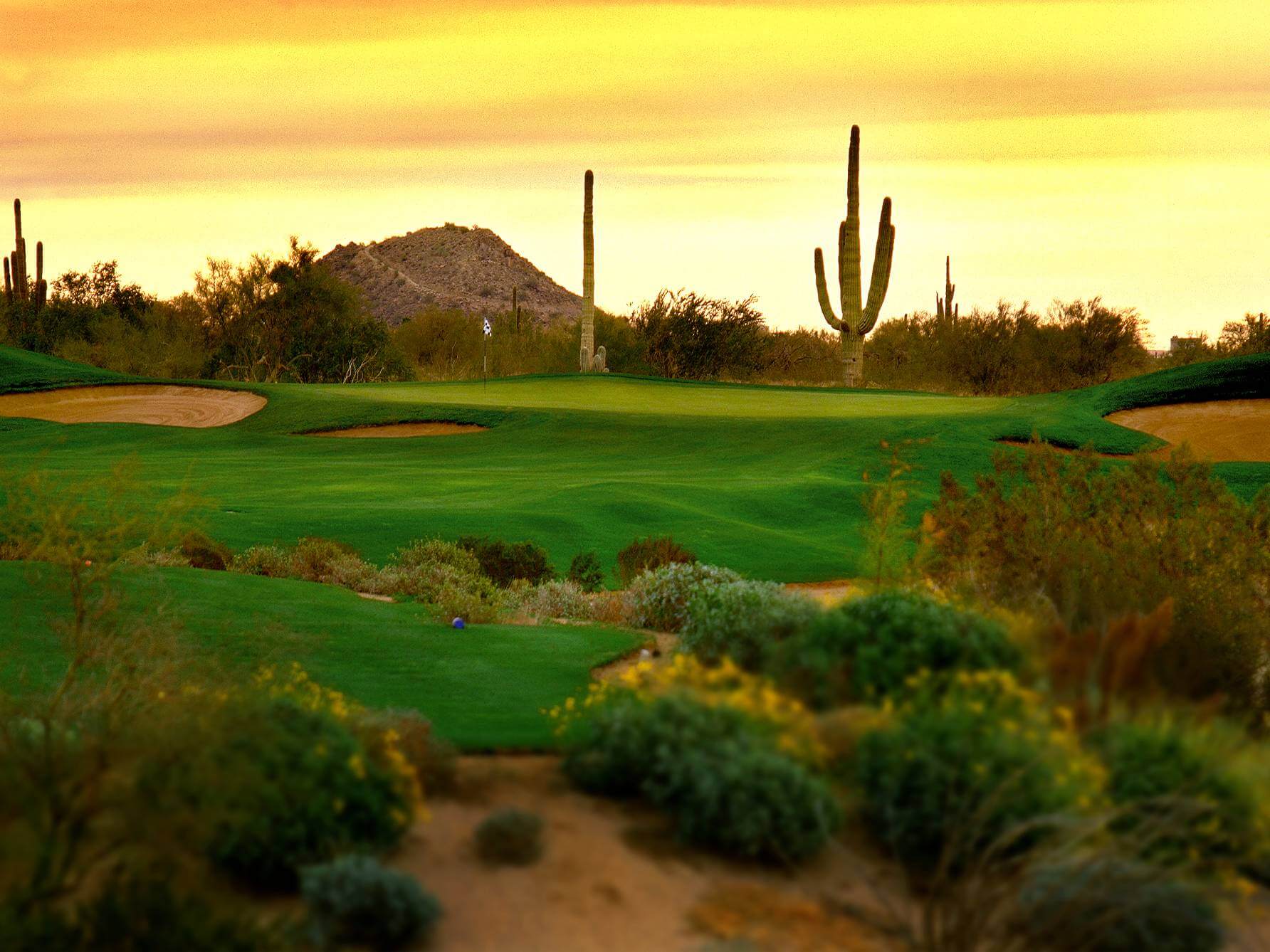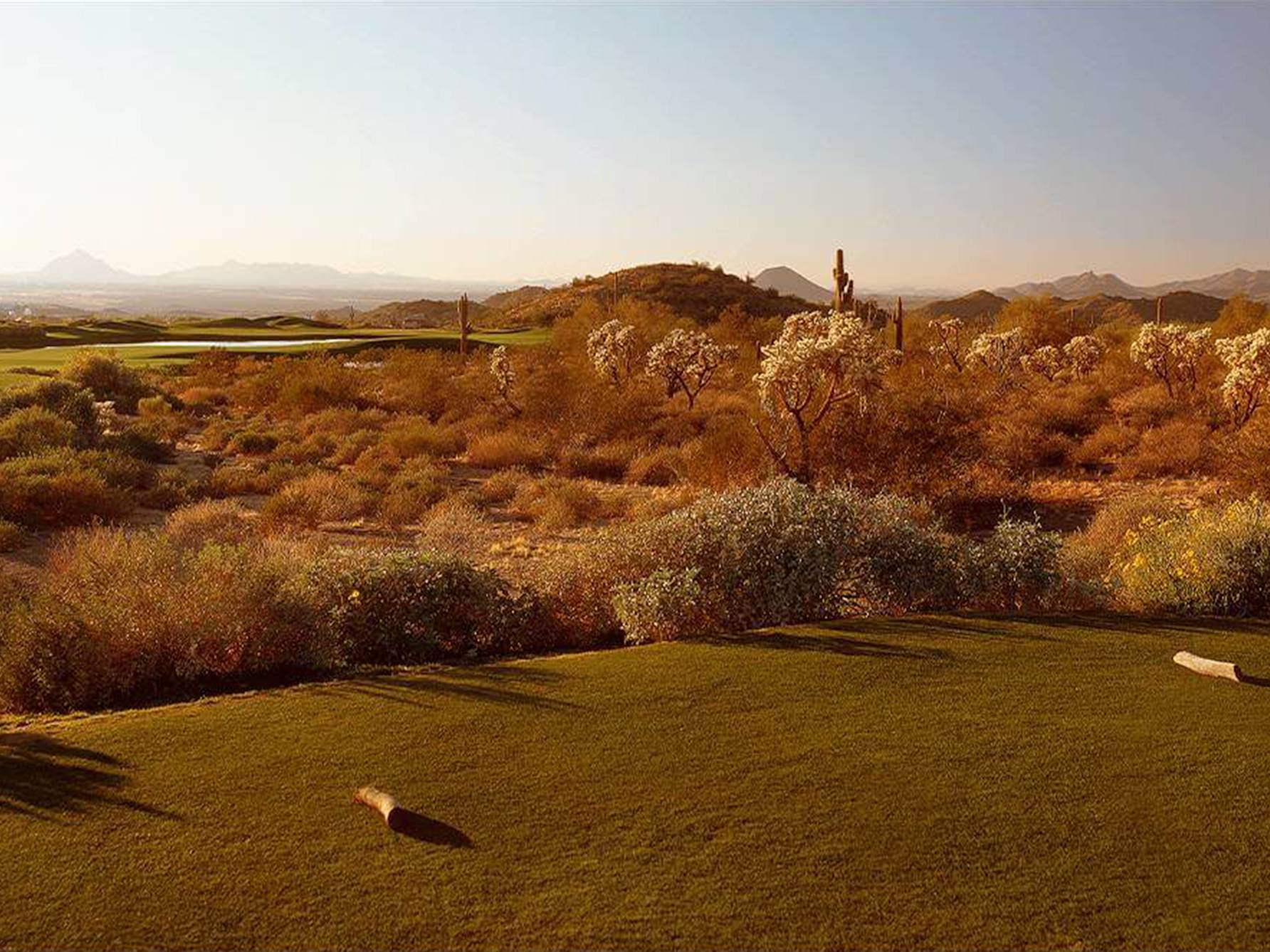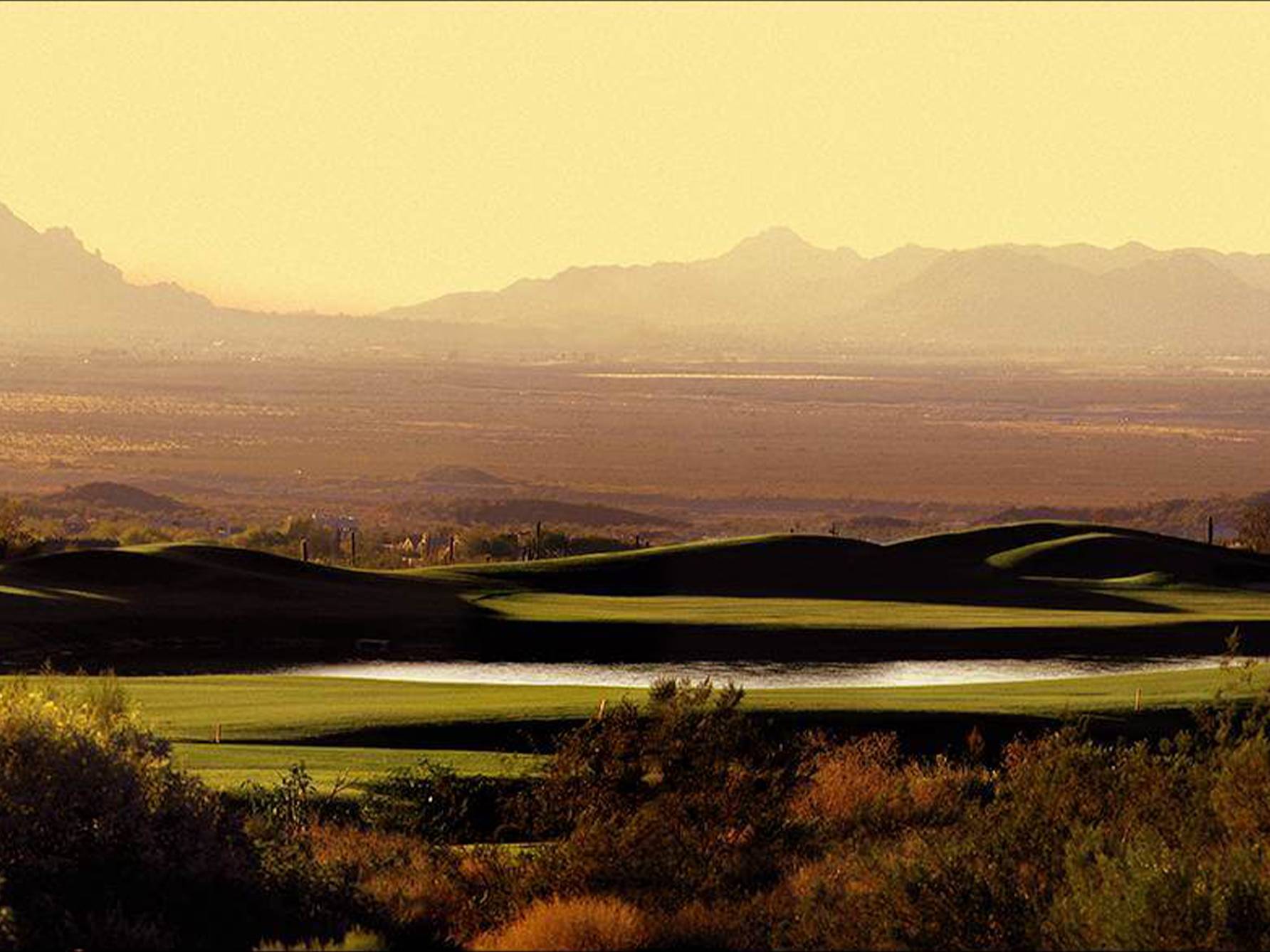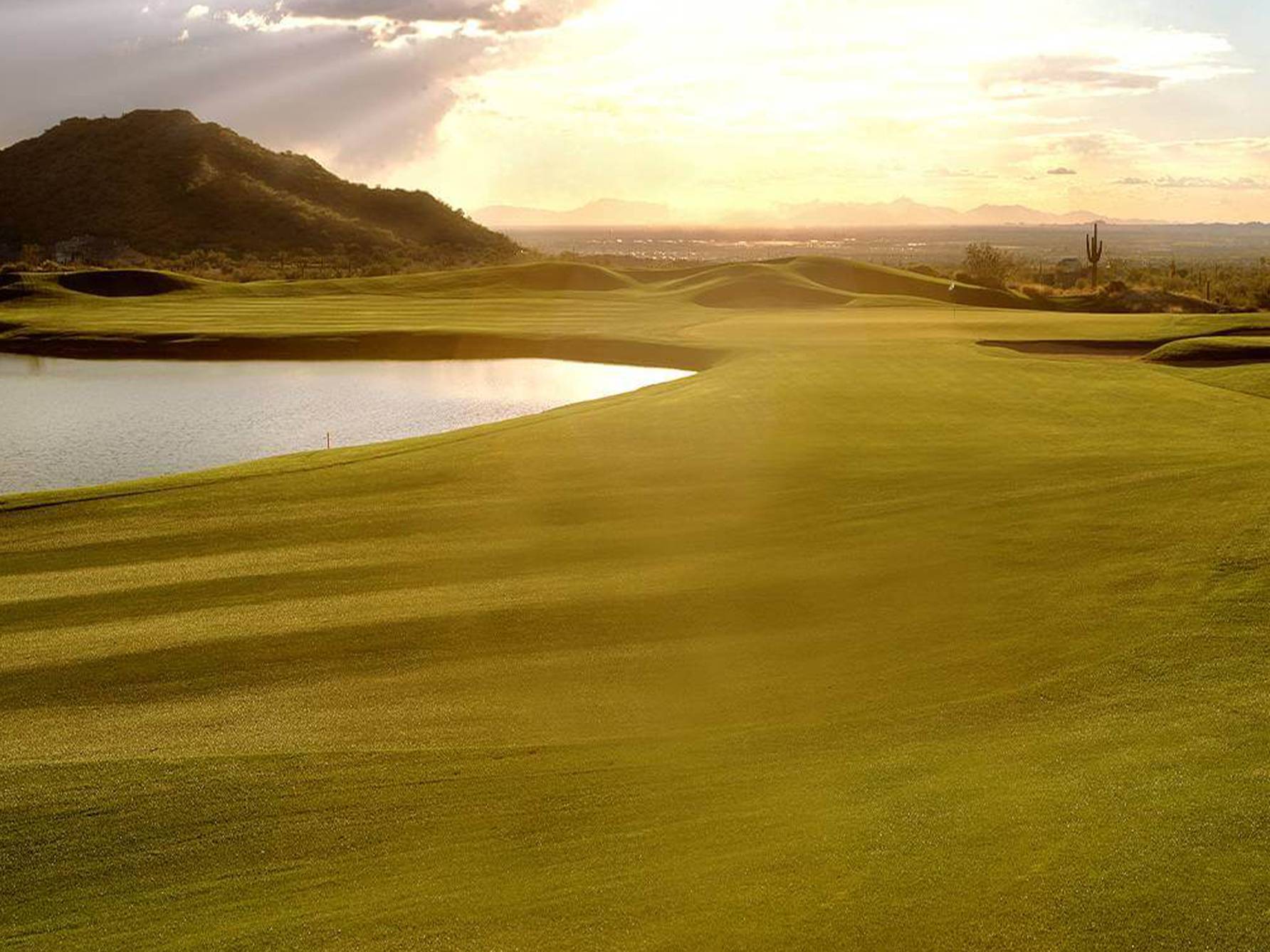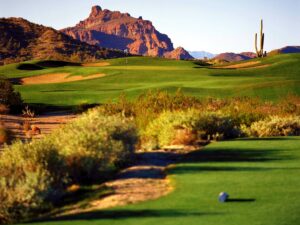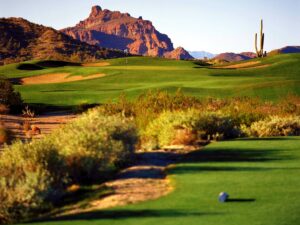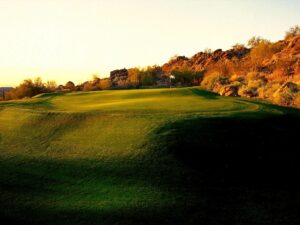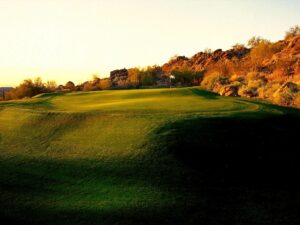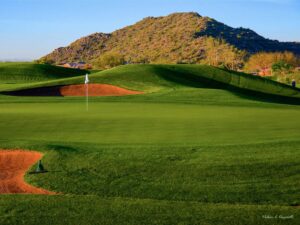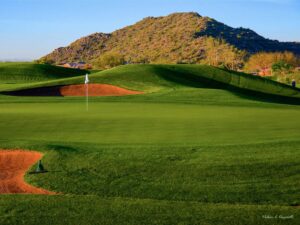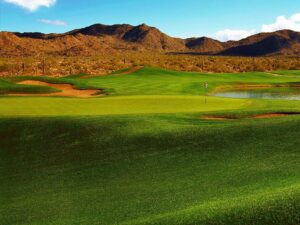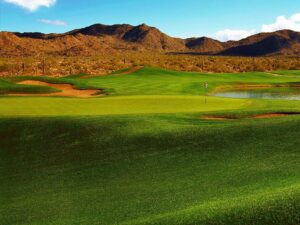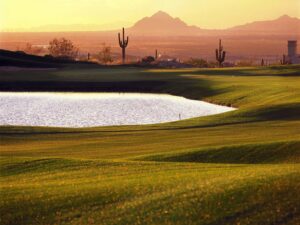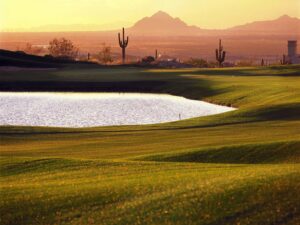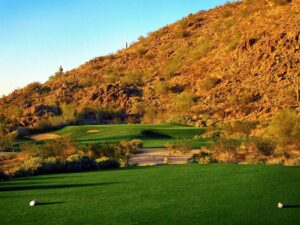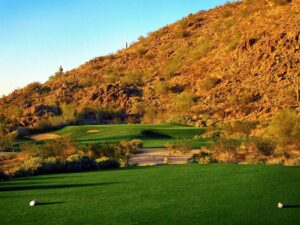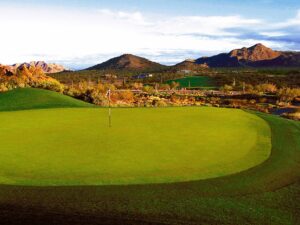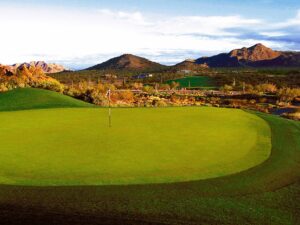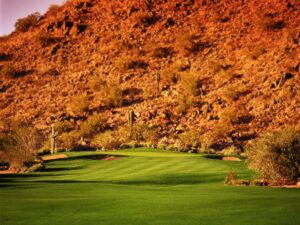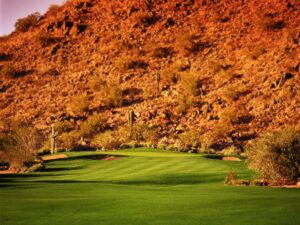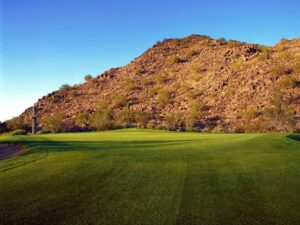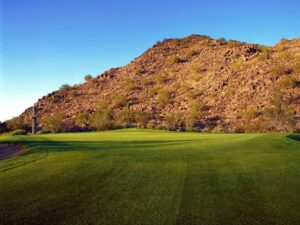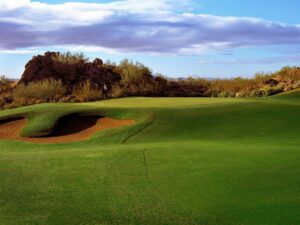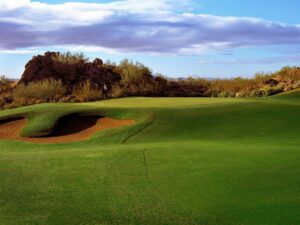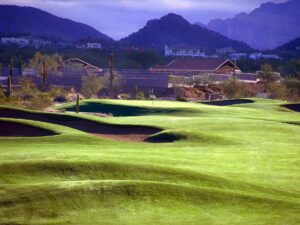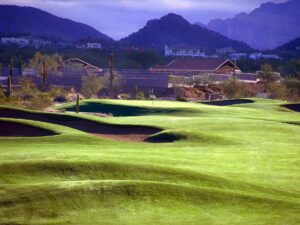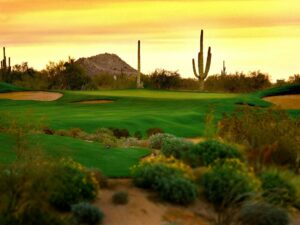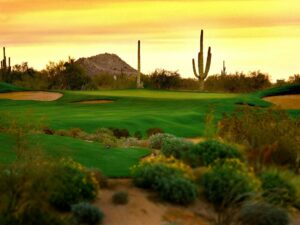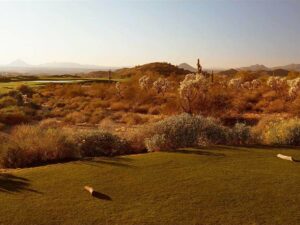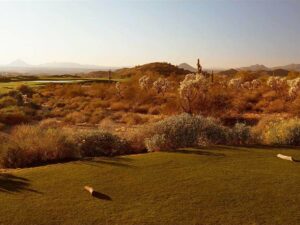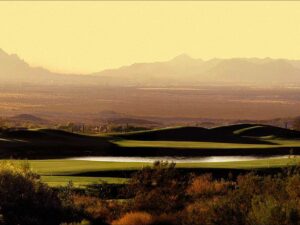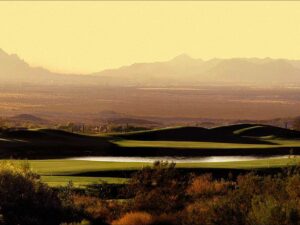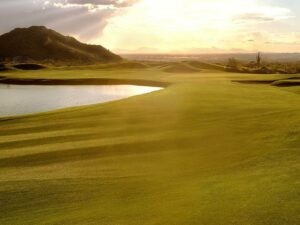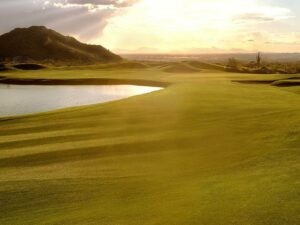 Course Review – Las Sendas Golf Club
Robert Trent Jones Jr. has designed a desert testing site for your "A" game. Hidden in the shadows on the White Tank Mountains, Las Sendas Golf Club in Mesa has one of the highest slope ratings for a public course in the country and highest slope rating in Arizona. This secluded desert course possesses a calm beauty that can be deceiving. The prescription for success: Drive it both straight and long from the tee. Repeat with a long iron to reach the green. Elevated tee boxes, overlooking lush expanses of rolling turf, dotted with sand bunkers and surrounding bent grass greens lie virtually unnoticed amid the granite topography. The fairways move considerably through the natural lay of the land and by the constructed contours and swales that often mark Robert Trent Jones Jr. designs. Keeping the ball in play presents less of a problem than correctly negotiating his bunkering and intended strategies.
Las Sendas is not a course contrived with artifice, decor, or railroad ties, nor is it a target course. It is a strategic course, so learn the preferred route from tee to green. It is also a Wild West Course, and you'd better bring your six-gun, because you're going to have to shoot it here. Las Sendas' spectacular views of the Phoenix metropolis help soften the demand of managing your game through the rugged terrain, nearly 1800 feet above the desert floor. This high desert course, built in 1995 features enough variety of terrain to challenge the most experienced golfer. Las Sendas requires you to think your way around to play it well. Here, old foxes can outwit young limberbacks. Just hitting the ball will not be enough. You must favor the correct sides of the immaculate fairways to obtain the best angles to the greens. Las Sendas is a second shot golf course with demands on power and accuracy. The greens are fast, large, undulating, elevated and subtle. However, be very precise when you read the break to avoid slipping past the hole, as the land mostly falls toward the southwest and the grass grows toward the setting sun.
Quote, from the designer, Robert Trent Jones Jr. "Las Sendas is not a golf course through the desert or planted on a desert. It is a golf course in the desert. It is a course which attracts you with its beauty and challenges you with its shot options. You'd better bring your six-gun. You're going to have to shoot here!"
Other Information – Las Sendas Golf Club
Designer: Robert Trent Jones Jr.
Year Opened: 1995
Awards: Ranked #1 Public Course in Arizona by the Arizona Republic.
Golf Digest 4 1/2 Star Rating.
Golf Shop Operations – 1998, 1999, 2001, 2003.
Named one of Golf Magazine's "Top ten you can play"
Practice Facilities: Driving range, chipping and putting green.
Range Balls Included: Yes
19th Hole: Enjoy fine casual dining at The Grille at Las Sendas.
Recommended handicap: Las Sendas is an extremely challenging course and will be frustrating for anyone with a handicap higher than 25. The better your game, the more you will enjoy your experience at Las Sendas.
1 -10 Course Rating by Meridian's Golf Specialists: 9 ½
Comments by Meridian Guests: "Beautiful fairways, unfortunately I spent most of the day in the desert or in the sand." "It is a nature walk through the desert, attracting you with beauty and challenging you with shot options. You can't wait to get back and play it again."
"There were a couple of holes where the cart paths were not paved. I was amazed to learn that the dirt paths were strategically placed so the desert would come into play in those areas." "Even though I was overmatched by the course, I still loved the views and just took in the scenery."
"I felt I was on the pro tour. The conditions were that good with immaculate tee boxes, fairways and greens. Even with the great conditions, it was a tremendous challenge on every hole." "I did bring my "A" game, but it wasn't enough."
The Drive About 30 Minutes South East of the Condos