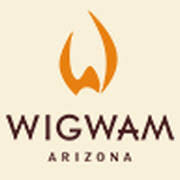 The Wigwam – Red Course
300 East Wigwam Blvd. Litchfield Park, Arizona 85340
| Quick Info | Tee | Par | Length | Rating | Slope |
| --- | --- | --- | --- | --- | --- |
Holes: 18
Par: 72
Length: 6867 yards
Slope: 118
Rating: 71.8
Year built: 1972
Architect(s): Red Lawrence, Jeff Hardin, Forrest Richardson
Greens: TiffDwarf Grass
Fairways: TiffDwarf Grass
Season: Year round
Championship
72
6852 yards
71.9
124
Club
72
6291 yards
69.3
117
Club (W)
72
6291 yards
74.9
128
Forward Combo (W)
72
5806 yards
71.7
122
Forward (W)
72
5578 yards
70.8
121
Carts (included in green fees)
Clubs
Driving range
Pitching/chipping area
Putting green
Teaching Pro
Walking
The Wigwam Red Golf Course Review
The Wigwam Golf Resort's Red Course, nestled in the captivating landscape of Litchfield Park, Arizona, is a cherished golfing destination that offers players a blend of classic design and picturesque desert vistas. Celebrated for its historical significance, well-crafted layout, and dedication to providing an exceptional golf experience, the Wigwam Red Course holds a special place within the Phoenix metropolitan area's golf scene.
The Red Course at Wigwam Golf Resort carries a legacy that reflects the evolution of golf course design over the years. The Wigwam Red Golf Course map features a layout that seamlessly weaves into the natural desert terrain, offering golfers a combination of strategic challenges and an inviting playing experience.
The Red Course is characterized by its tree-lined fairways, strategically positioned bunkers, and greens that require precision in approach shots and putting. The design incorporates classic golf architecture elements, including doglegs, well-contoured greens, and holes that reward both strategy and skill.
One of the defining features of the Wigwam Red Course is its ability to cater to golfers of all skill levels. While providing a challenge for experienced players, the course also offers a fair and enjoyable experience for beginners, encouraging players to appreciate the desert landscape and enhance their skills.
The mature landscape of the Wigwam Red Golf Course map combines lush green fairways with the rugged desert surroundings, creating a unique contrast that enhances the overall beauty of the course. The towering palm trees that grace the fairways contribute to the course's classic aesthetic.
The Wigwam Golf Resort is known for its commitment to delivering an outstanding golfing experience. The course is meticulously maintained to ensure a high standard of play for golfers. The resort's amenities include a clubhouse with facilities for pre-round preparation, post-game relaxation, and dining. The pro shop provides golf equipment, apparel, and accessories to cater to the needs of golfers. Practice facilities, including a driving range and putting greens, allow players to warm up and refine their skills.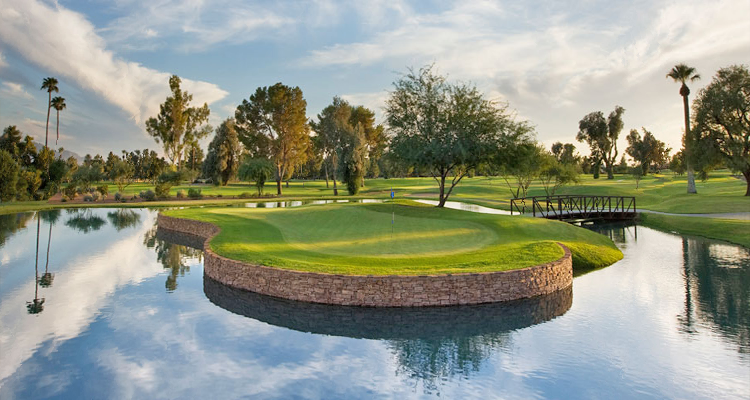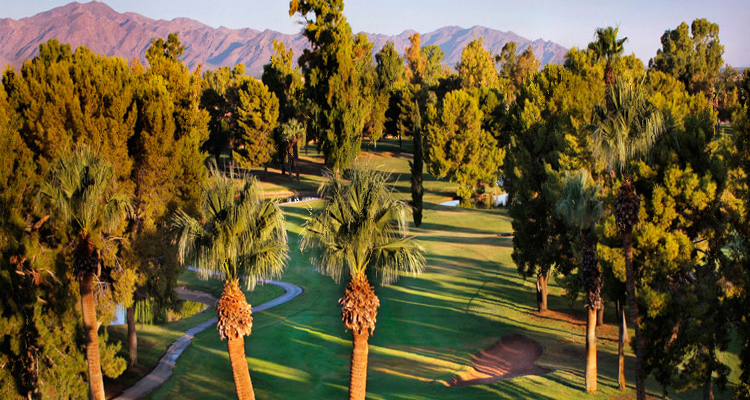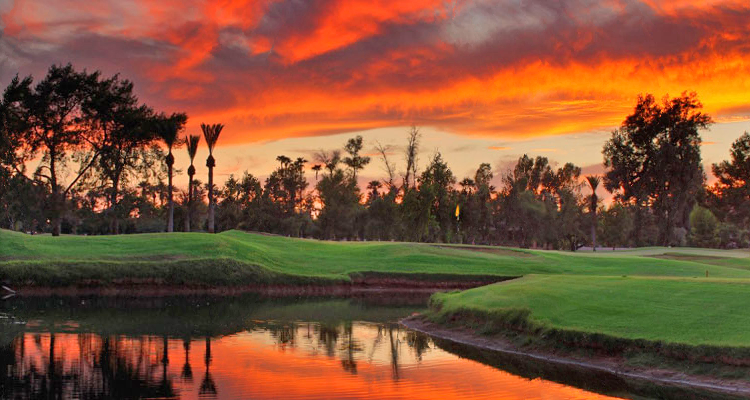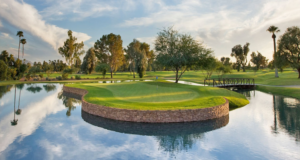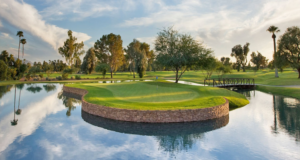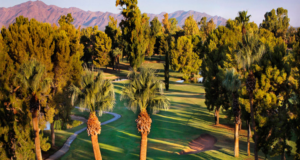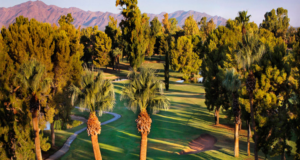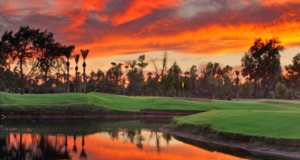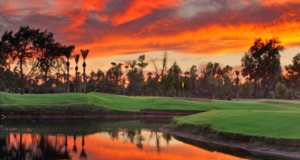 The Wigwam Red Golf Course Review – Additional Info:
Credit cards accepted: VISA, MasterCard, Amex, Discover
Dress Code: Collared shirt required, no denim
Drive: The Wigwam Red Course is about a 50-minute drive from Meridian CondoResorts.