Trilogy at Vistancia Golf Course Review Peoria AZ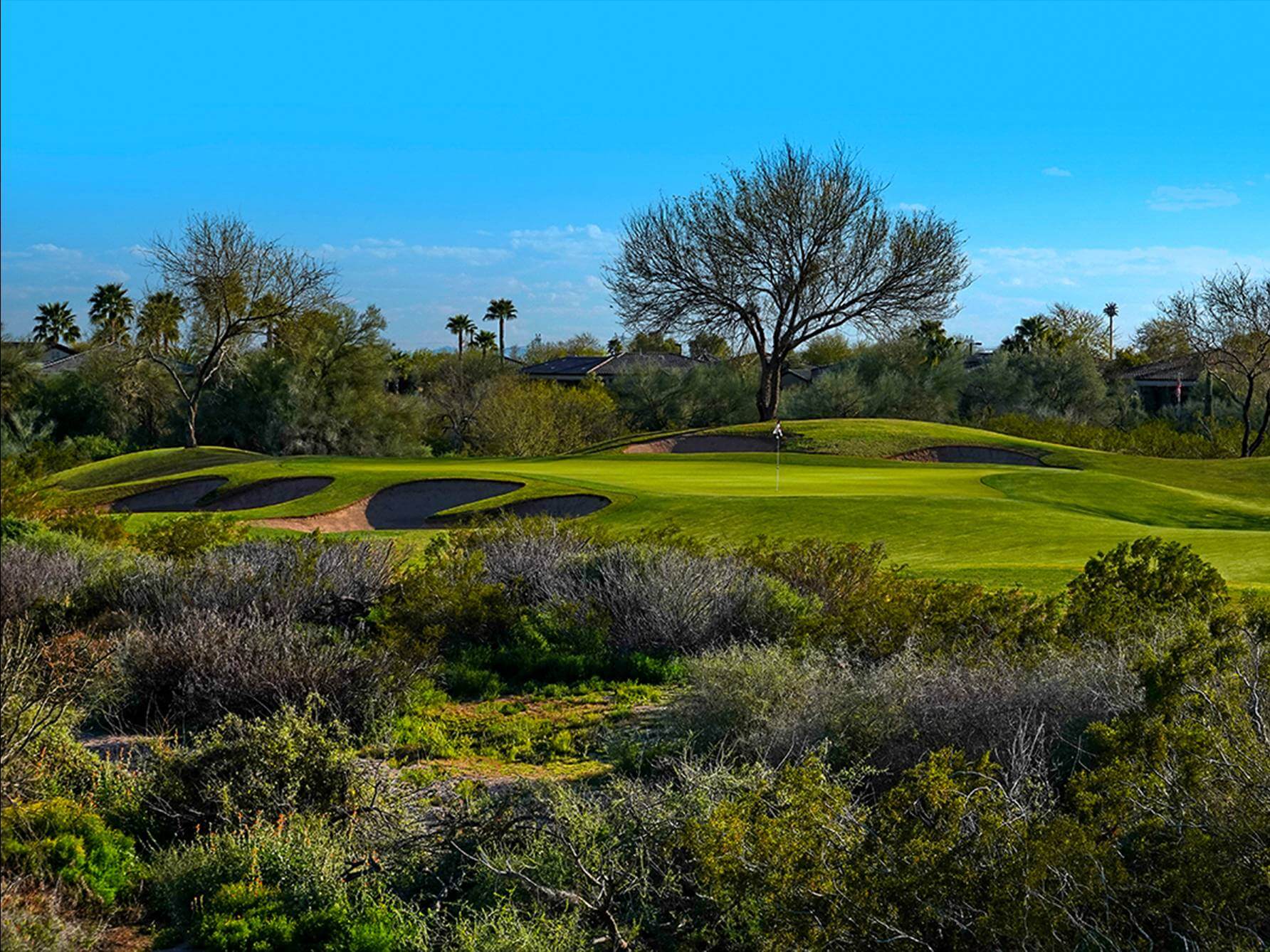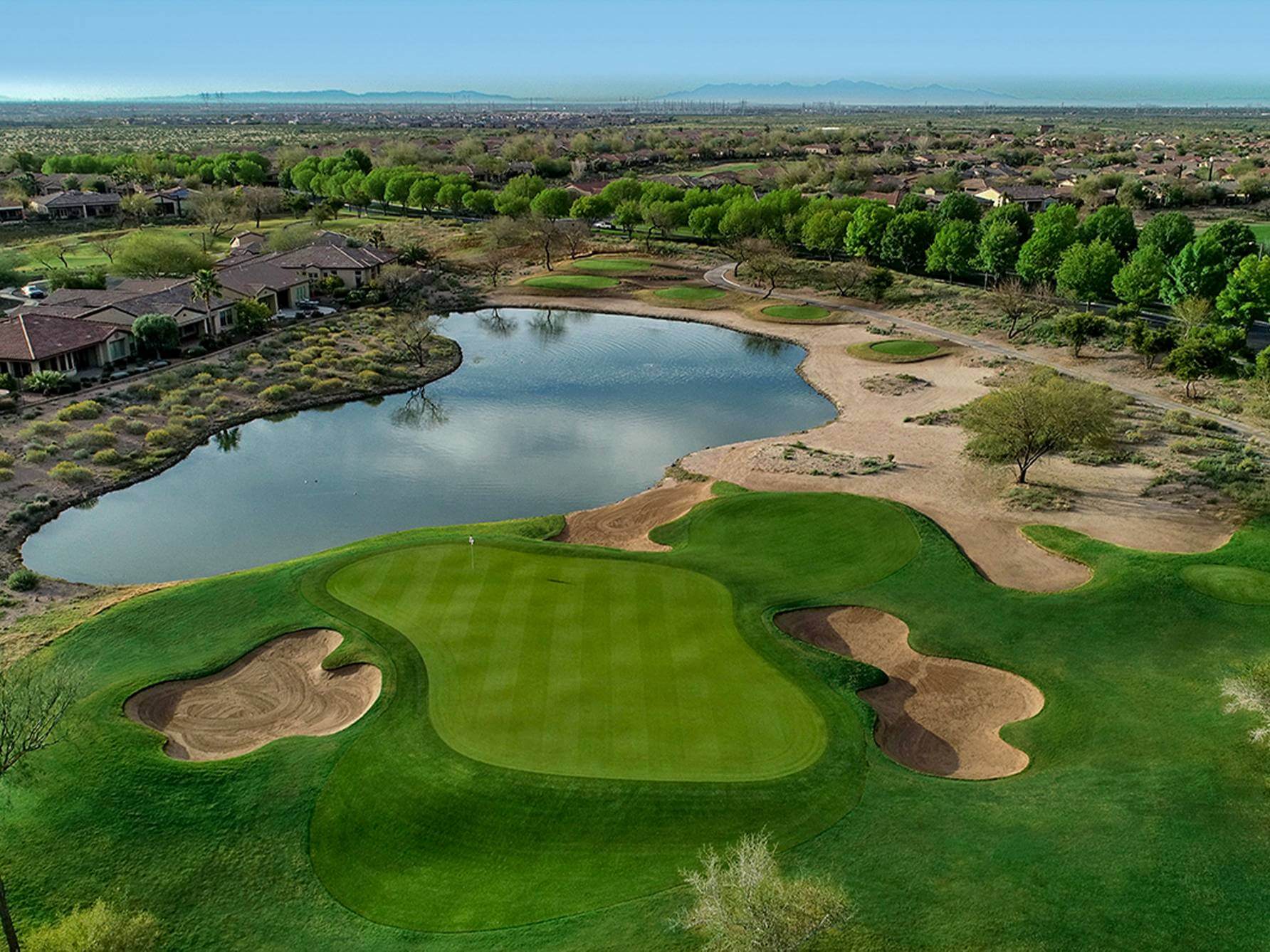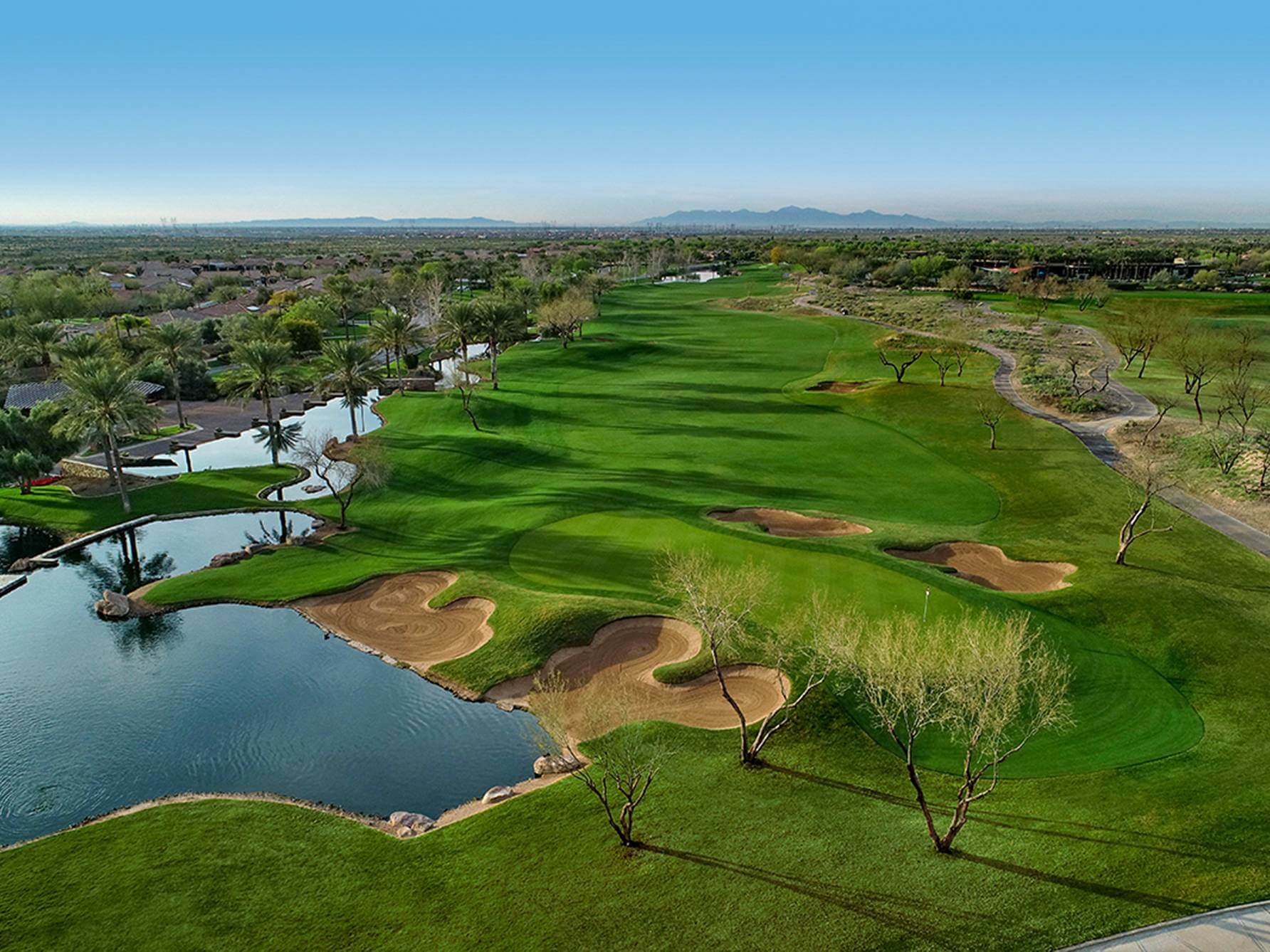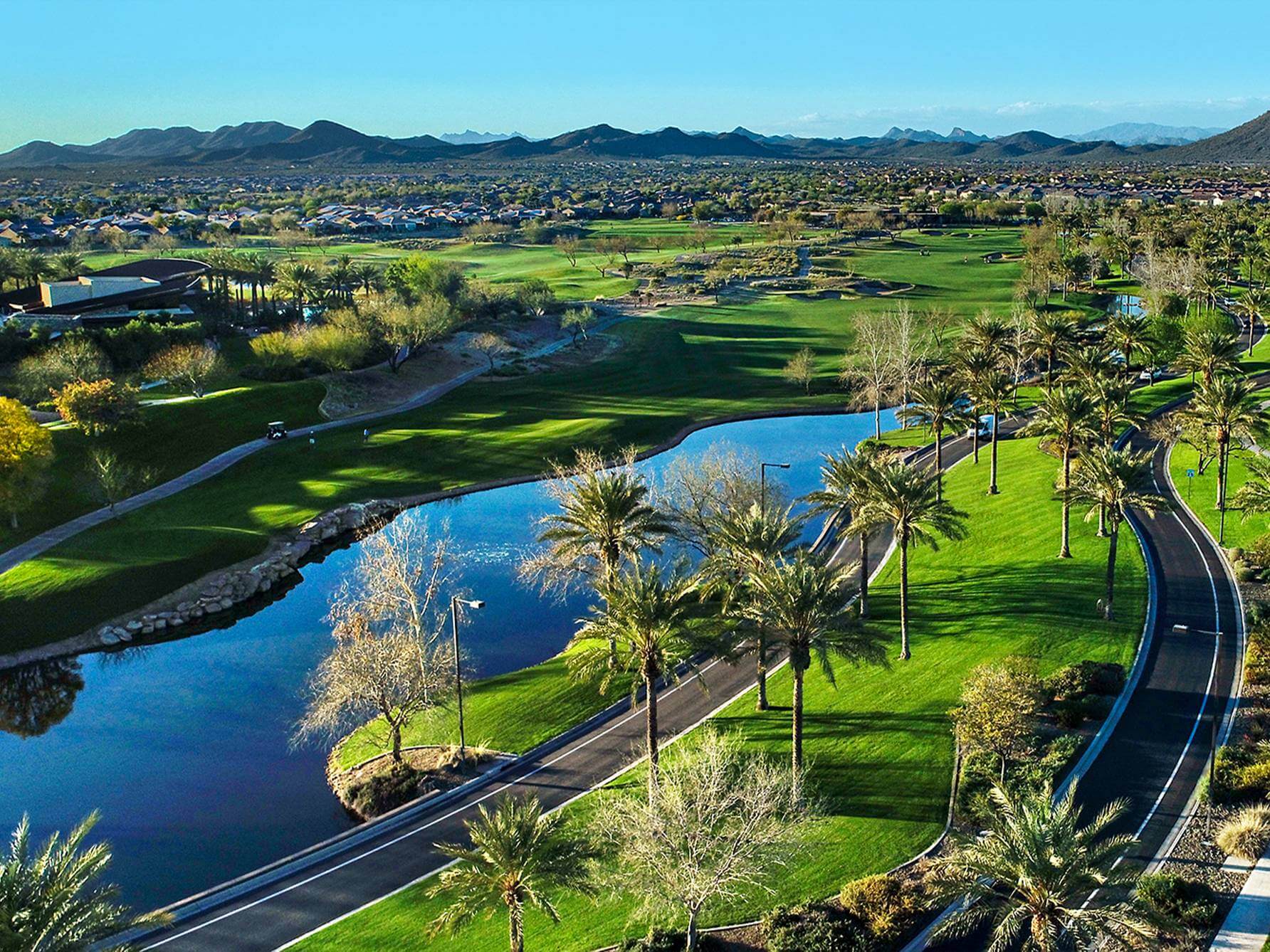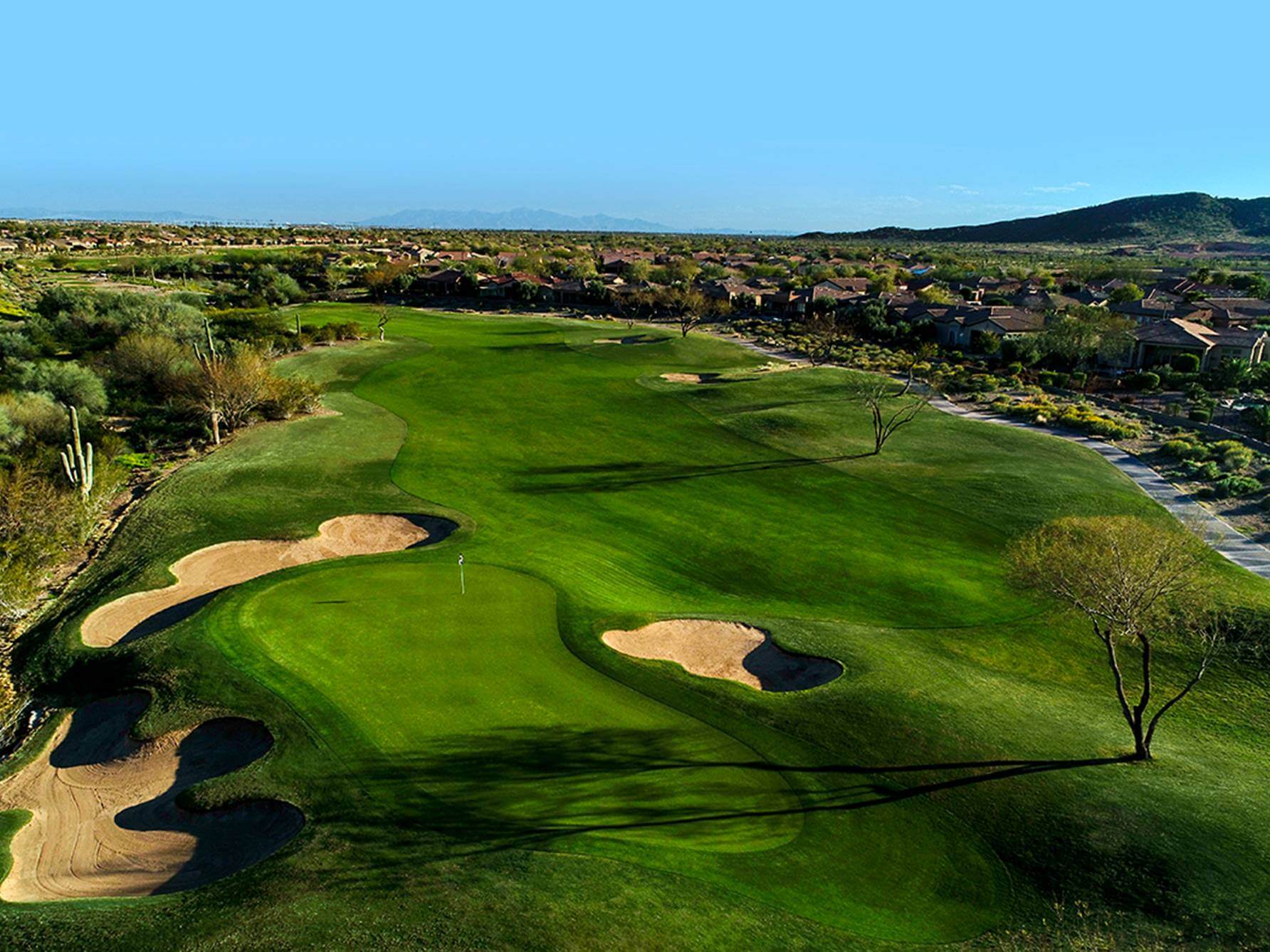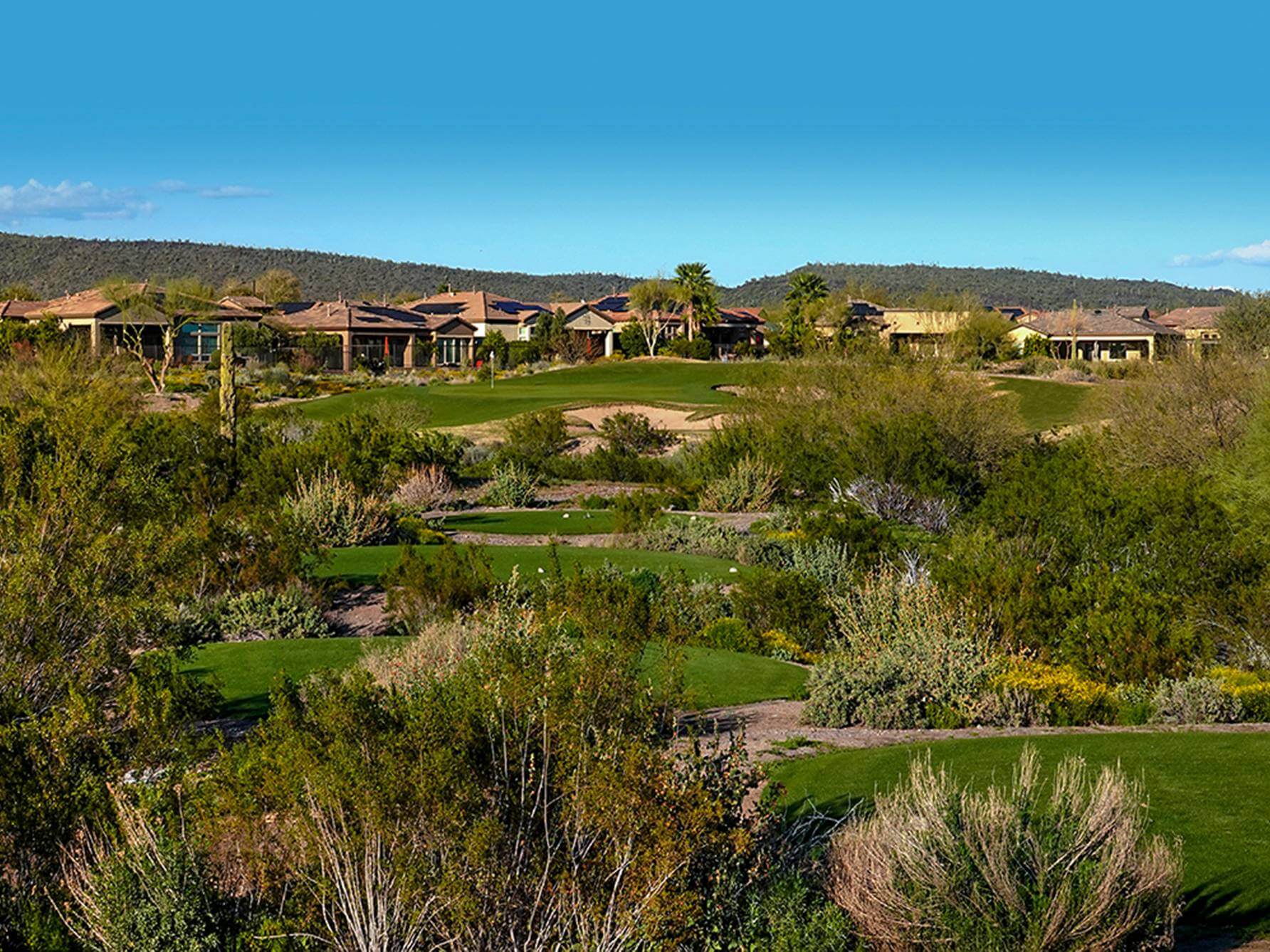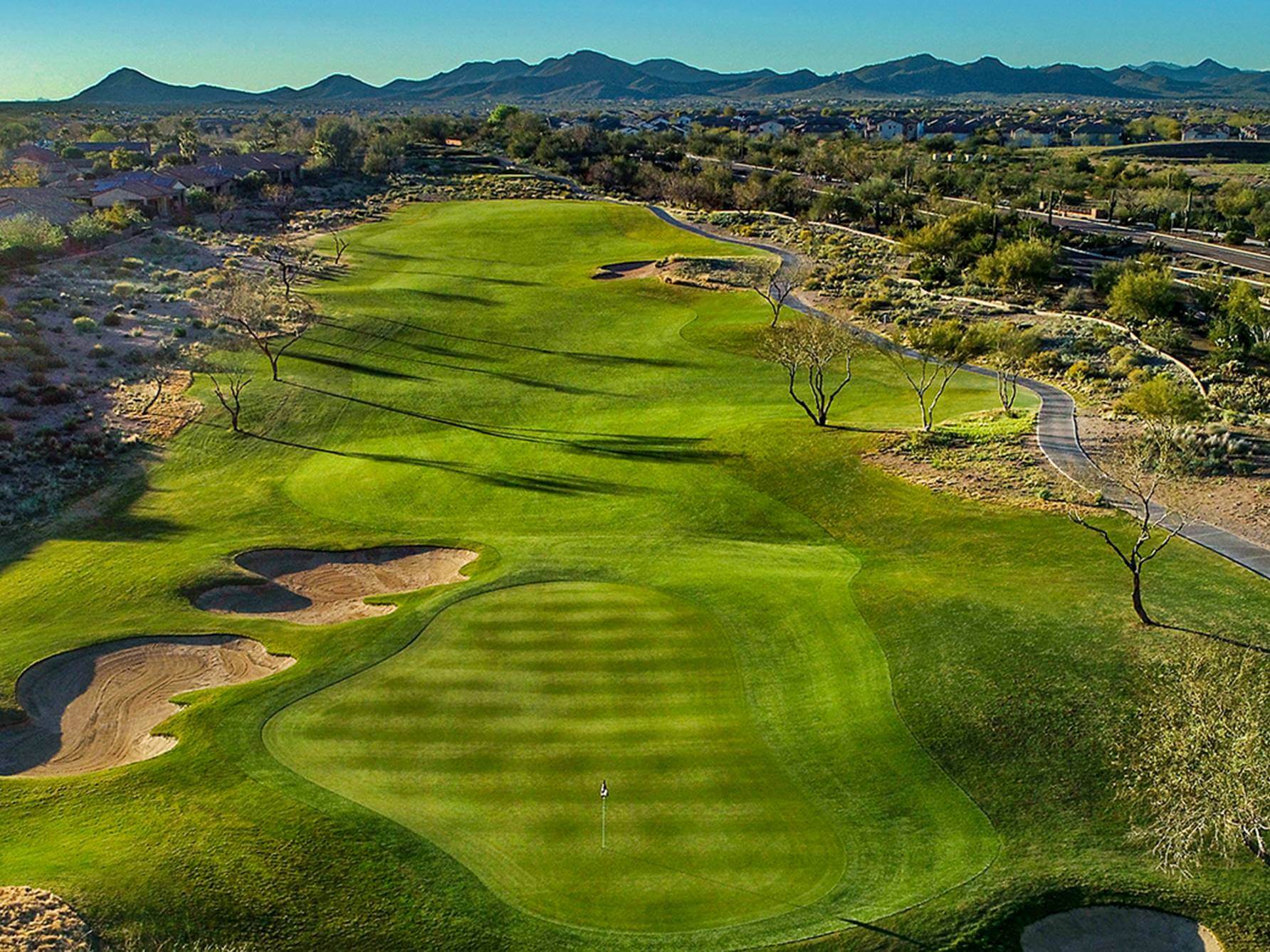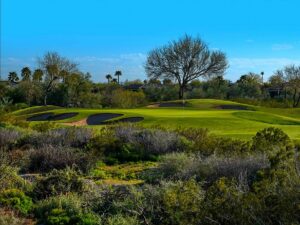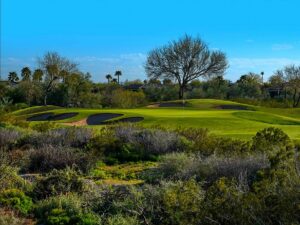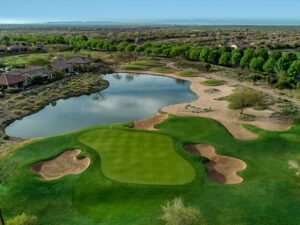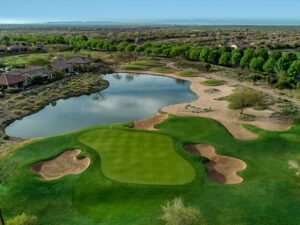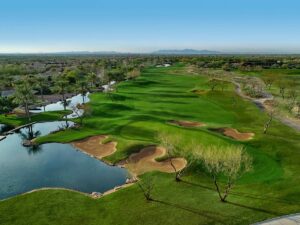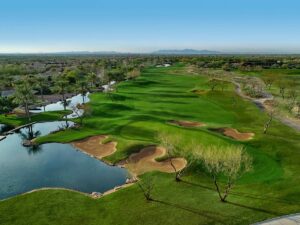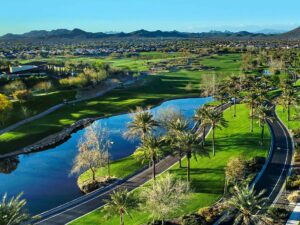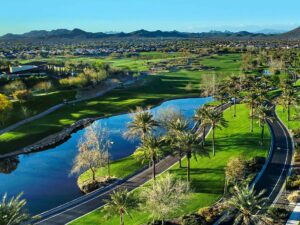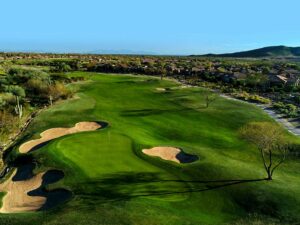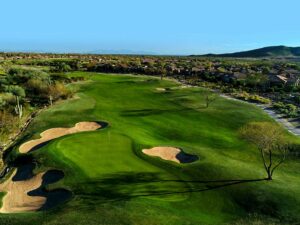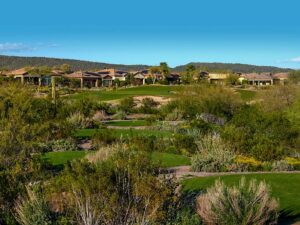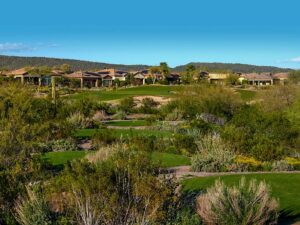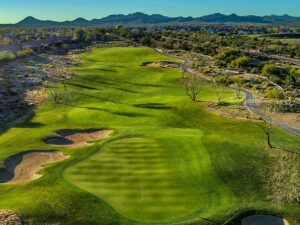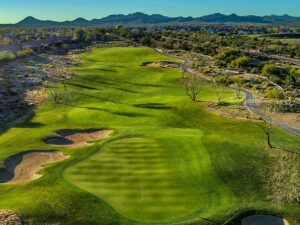 Course Review – Trilogy At Vistancia
When the award-winning talents of golf course designer Gary Panks are combined with distinctive land features and a backdrop of stunning scenery, the result is the extraordinary experience golfers will discover at Trilogy at Vistancia. This par 72 championship course opened in February of 2004. Accentuating Vistancia's native desert beauty, this course illustrates Panks trademark strategy of harmonizing a challenging course layout with its natural environment. "Our philosophy was to create a marriage of the 18 holes with their desert surroundings," Panks said. "Here golfers will find the game is highly visual as well as satisfying." "Trilogy at Vistancia is definitely one of the best courses we have done. Each hole presents a premium on course management and at the same time is visually appealing."
With its waves of native grasses that are green in the spring and gold in the winter, Trilogy at Vistancia, measuring 7259 yards from the tips, sets a striking scene year-round. With towering golden grasses bordering the lush green fairways, Panks and his team created a landscape that's as pleasant to the eye as it is dramatic for the golf game. Vistancia uses three types of grasses – blue gramma, weeping love grass and sanddrop grass – for the rough areas of the course, "like a wheat field," Panks said, "stretching to the edges of the Bermuda fairways."
At first it strikes you that this grass is a little out of place for Arizona. After all, Arizona is known for the rough and the out-of-bounds areas to be mesquite, saguaro and brittle brush like Pank's other Arizona creations, GrayHawk and Whirlwind. However, Panks drew his inspiration from grasses he saw on a hunting trip in southeast Arizona. He was in the Sulfur Springs Valley between the Chiricahua and Dragoon mountains. "It's a big cattle ranching area, and I fell in love with the look of it," he says. Well Panks may have loved the look of it, but be forewarned it is not a pretty site after golfers hit a few errant shots that find a home in the "native grass". A misfire into the two foot tall strands is merely a percentage point more playable than a ball in water as golfers have the option of marching in to find the ball, and then trying to hit it if they do. Finding a ball in that stuff is literally like finding a needle in a haystack. Penalty strokes can inflate your score, so be warned, stay out of the "native grass" at all costs and watch the other guys struggle in it.
Bunkering at the course is also aesthetically pleasing as well as challenging: The course's 72 bunkers are pronounced, yet feed seamlessly into the fairways and natural grasses of the rough areas. Trilogy at Vistancia highly rewards careful planning and precise execution by the golfer. A perfect example is the mini-minefield on the par-4, 15th (348 yards from the back tees) which leads a long hitter to believe the green might be the one safe target. "There are so many options for playing this hole that you really have to think about how to play your shot" Panks says. The options include landing among a sea of cross-bunkers that dived the fairway in half or in the bunker to the right of the green. On all of Pank's courses there is a reachable par 4. However, there is so much trouble here with a beach load of sand that most rational thinkers will not attempt such a shot, but who really thinks rationally on the golf course? Panks always builds in ample landing space, a safer route with openings into the greens. For anything more daring, the risks are obvious.
Characteristic of a Panks design, the greens are large, but offer plenty of movement through gentle tiers and undulations, allowing for some testy pin placements in tournament competition. As every player will discover, hitting onto the green is not a final guarantee – putting proves integral for a descent score on this course.
Other Information – Trilogy At Vistancia
Designer: Gary Panks
Year Opened: 2004
Awards: Earned a 5-Star Rating on Golf Digest's list of the "Best Places to Play" in the United States.
Practice Facilities: A beautiful driving range, large putting green, and a separate chipping green with large sand trap bunkers are kept in immaculate condition.
Range Balls Included: Yes
19th Hole: V's Taproom
Recommended handicap: In terms of classification of skill level, Panks said Trilogy at Vistancia defies labeling. "Any level of golfer will enjoy this course. They'll be challenged from the back tees, and, from the front tees they'll enjoy comparable play." Bailout areas also offer a safe alternative for golfers who want to opt out of some of the holes' challenges. There are five different tee boxes, from 5,573 to 7,259 yards, allowing players of every skill level to enjoy this exceptional test of golf. The championship design at Trilogy provides a challenge to the most accomplished players while still accommodating the novice.
1 -10 Course Rating by Meridian's Golf Specialists: 8
Comments by Meridian Guests: "One of the best risk-reward layouts I have ever played." "Stay out of the "NATIVE GRASS" or you won't enjoy the round." "There may not be any unbelievable stunning holes with dramatic elevation changes or any holes with "to die for" breathtaking views, but the course had a little bit of everything and offered different challenges on each and every hole." "I felt like I traveled the entire topography of the USA, I was at the beach (sand), in the water, and hunting for my ball in the wheat fields." "Plays very long, yet fun, with a great layout, and we will play it again next year."
"Besides loosing a few balls we had a great time." "That was one long golf course, maybe next time we will move up a tee box." "We thoroughly enjoyed the layout, no two holes looked alike."
"I played there twice and the first time it was windy and made some shots into the wind virtually impossible, but the next time there was virtually no wind and the course was still challenging but much more playable. Both times I really enjoyed it." "1, 2, 14, 17, and 18 had water, sand and lots of long rough and the other holes just had sand and tall rough." "It was definitely different from all the other Arizona courses we played. Not true desert golf, but definitely still target golf and enjoyable."
The Drive: About a 35 minute drive to the North West valley.